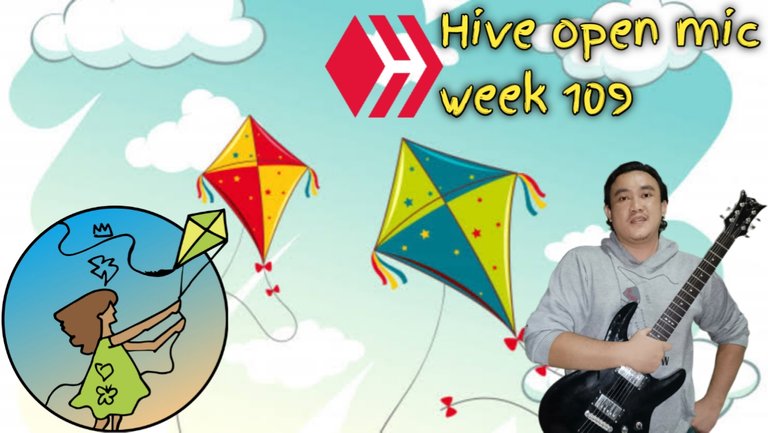 ---
"Hive Open Mic is a global community celebrating live music on Hive. Every week is a new event, encouraging musicians to share songs with an international audience."
---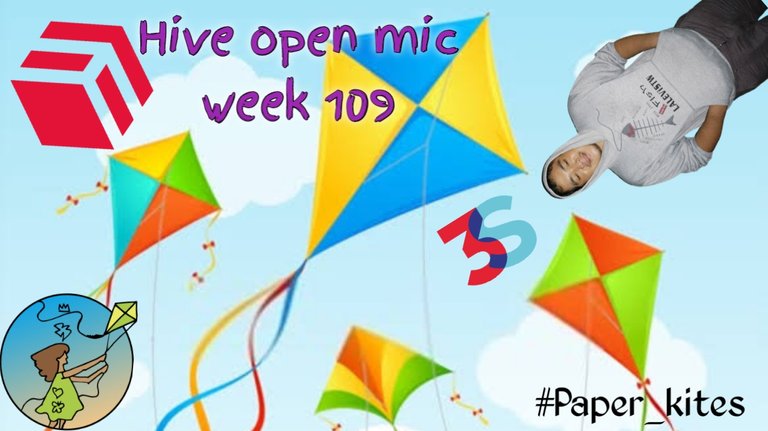 Hello everyone 😊🎸
How are you today guys? I hope we are always healthy and happy wherever we are. My name
@galih.amenk
you can call me Galih. This week's
#openmic
theme is very interesting, because it reminds me of my very happy childhood. Yes, this week's theme is "PAPER KITES" which was chosen by
@elisonr13
, referring to the freedom to imagine, create, feel and communicate freely.
Talk about a paper kites, is a toy consisting of a thin paper with a reed/thinned bamboo frame that is tossed into the air by the force of the wind and controlled by a thread. Paper kites are not only famous in my country, but in several other countries this toy is also quite famous. Paper kites are also known to have ritual functions, to aid in fishing or trapping, to serve as tools for scientific research, as well as alternative energy media. So, what value can we get from the paper kites? I think the higher he flies, the stronger the wind blows. And then the paper kites is controlled by the players to stretch and hold the string, well our lives are like that too. Our lives also need to be controlled and don't let it get carried away by the wrong times or currents.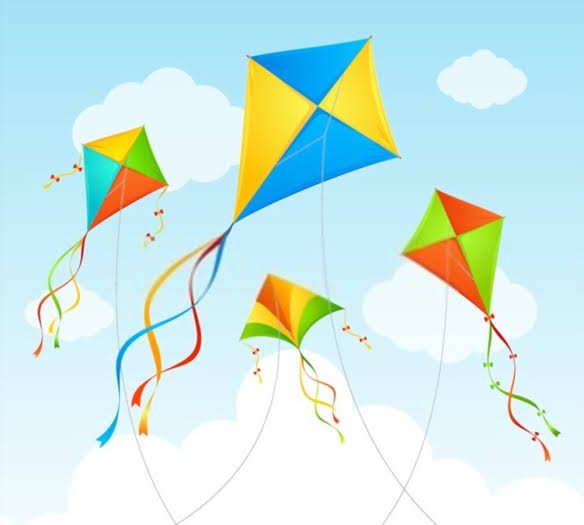 Img source
---
The thing I still remember about paper kites from my childhood memories is I can't fly paper kites. So, when I want to playing paper kites, I ask someone to help me flying a paper kites, after that I play it. But I can make a paper kites with simple ingredients that I can easily get. Well, that's where I got the idea for a cover song "LAYANG LAYANG" or in English is "Kites" for me to present at Hive open mic week 109. This is a popular children's song in my country. This song tells about kites, the music is simple and easy listening.
"Prepare your kites properly and as firmly as possible before it is flown high". From this word we can also take the meaning that we must prepare ourselves as best as possible for our future. Well, this is my post for Hive open mic week 109. I'm sorry if there are words that are not right, because I'm still learning English and Spanish. Thank you to all for always support me. Thank you so much for visiting this post and watching my video until it's finished and see you again in my next post. Happy weekend, God bless you. 🤗🎸
art source
---
---
"Hive Open Mic es una comunidad global que celebra la música en vivo en Hive. Cada semana hay un nuevo evento que alienta a los músicos a compartir canciones con una audiencia internacional".
---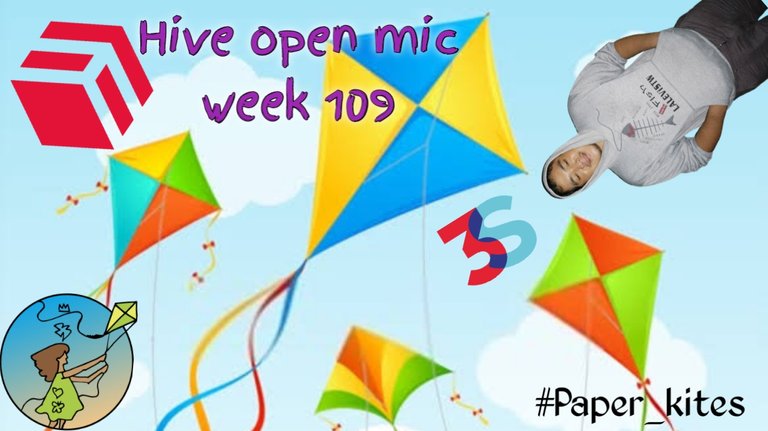 Hola a todos 😊🎸
¿Cómo están hoy chicos? Espero que estemos siempre sanos y felices dondequiera que estemos. Mi nombre
@galih.amenk
puedes llamarme Galih. El tema
#openmic
de esta semana es muy interesante, porque me recuerda a mi infancia muy feliz. Sí, el tema de esta semana es "COMETA DE PAPEL" que fue elegido por
@elisonr13
, en referencia a la libertad de imaginar, crear, sentir y comunicar libremente.
Hable acerca de cometas de papel, es un juguete que consiste en un papel delgado con un marco de caña/bambú delgado que es lanzado al aire por la fuerza del viento y controlado por un hilo. Las cometas de papel no solo son famosas en mi país, sino que en varios otros países este juguete también es bastante famoso. También se sabe que las cometas de papel tienen funciones rituales, para ayudar en la pesca o la captura, para servir como herramientas para la investigación científica, así como como medios de energía alternativa. Entonces, ¿qué valor podemos obtener de las cometas de papel? Creo que cuanto más alto vuela, más fuerte sopla el viento. Y luego los cometas de papel son controlados por los jugadores para estirar y sostener la cuerda, bueno, nuestras vidas también son así. Nuestra vida también necesita ser controlada y no dejarse llevar por los malos tiempos o corrientes.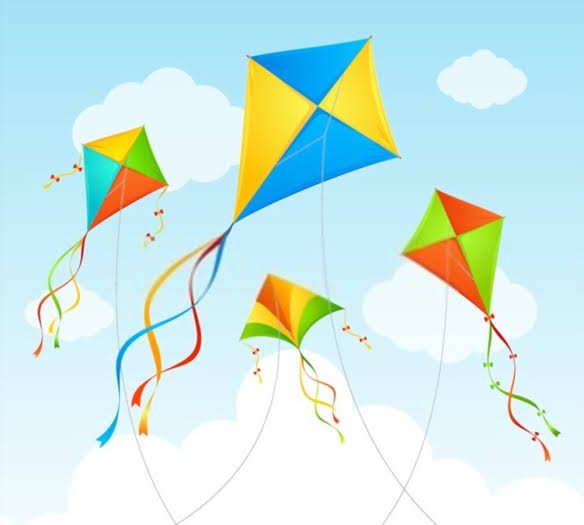 Img fuente
---
Lo que todavía recuerdo de las cometas de papel de mis recuerdos de infancia es que no puedo volar una cometa de papel. Entonces, cuando quiero jugar una cometa de papel, le pido a alguien que me ayude a volar una cometa de papel, y luego la juego 😅. Pero puedo hacer cometas de papel con ingredientes simples que puedo conseguir fácilmente. Bueno, de ahí surgió la idea de una versión de la canción "LAYANG LAYANG" o en inglés es "Kites" para presentarla en la Hive open mic semana 109. Esta es una canción infantil popular en mi país. Esta canción habla de cometas, la música es simple y fácil de escuchar.
"Prepara tu cometa correctamente y con la mayor firmeza posible antes de que vuele alto". De esta palabra también podemos tomar el significado de que debemos prepararnos lo mejor posible para nuestro futuro. Bueno, esta es mi publicación para la Hive open mic semana 109. Lo siento si hay palabras que no están bien, porque todavía estoy aprendiendo inglés y español. Gracias a todos los que siempre me apoyan. Muchas gracias por visitar esta publicación y ver mi video hasta que esté terminado. Y nos vemos de nuevo en mi próxima publicación. Feliz fin de semana, Dios los bendiga. 🤗🎸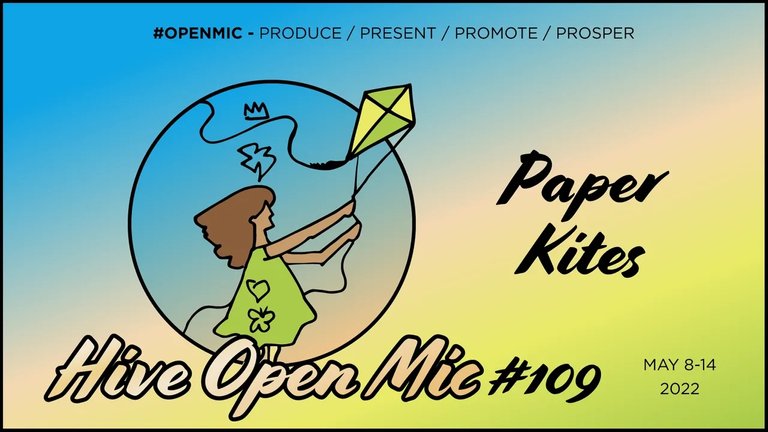 art source
---
Lirik: (Lyrics)
Layang layang (Kites)
Kuambil buluh sebatang
Kupotong sama panjang
Kuraut dan kutimbang dengan benang
Kujadikan layang-layang
Bermain berlari
Bermain layang-layang
Berlari kubawa ke tanah lapang
Hati gembira dan riang
Translate to English:
Take a reed
I cut the same length
Cut and weigh with thread
I make a kite
Play running
Playing kites
I ran to the field Happy and cheerful heart
---
Composer: AT. Mahmud
Title: Layang layang (Kites)
Albums: Unknown
Released: Unknown
Genre: kids songs
---
Video source:
---
Camera: Infinix Note 11 pro
Audio: Dolphin soundcard Ds-1
Edit video: Kinemaster & YouCut
Edit Photo: PixelLab
Translated by: Google Translate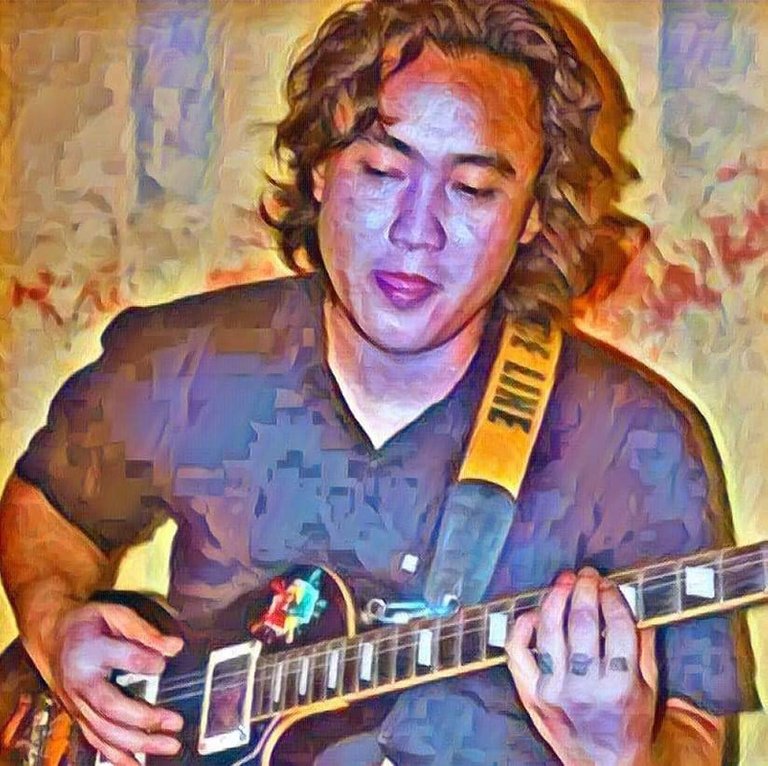 Galih.amenk
Welcome to Galih small corner in HIVE. I am a guitar player, musician, self-taught guitarist, playing music instrumentally. Outside of my profession as a guitarist, i also like playing games, photography and of course... Eating! hahaha 😄
Join me to enjoy music, interesting place, mobile games, interesting photos and delicious food recipes!
If you like my content, don't forget to upvote and leave a comment to show some love. You can also reblog if you want to. Also, don't forget to follow me to be updated with my latest posts.


---
▶️ 3Speak