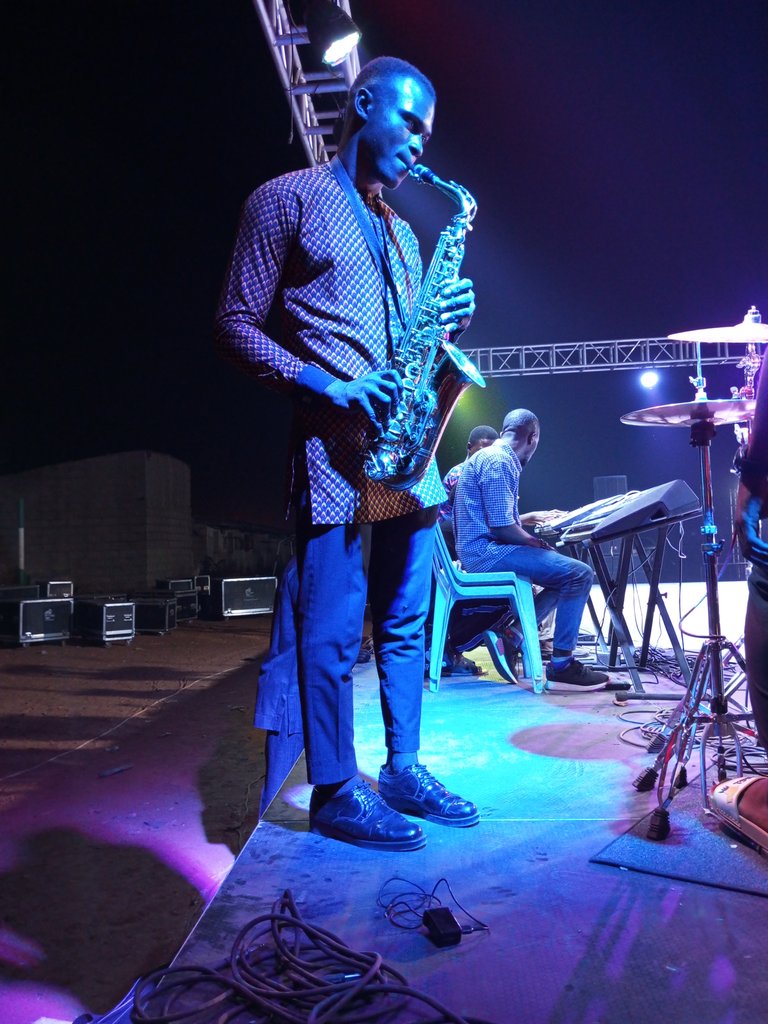 ---
Hive Openmic Week #129_//Sax Cover_My Trust is in You by David G.
Hi viewers, welcome to my first entry in this community of Hive openmic. The theme for this week is Trust and I made us a Saxophone Cover of "My Trust is in You" by David G.
It is indeed a great thing to serve the lord cause in all my working and struggling in life, if my trust is not built and found in Jesus Christ then I should be rest assured that already I will become the devils prey which he has found to devour. But if I put my trust in Jesus Christ, just like the bible says in Proverbs 3:5,6-7, *Trust in the Lord with all your heart and lean not on your own understanding;
*in all your ways submit to him, and he will make your paths straight.
*Do not be wise in your own eyes; fear the Lord and shun evil.
*This will bring health to your body and nourishment to your bones.
So this words from the Bible are really an encouraging words to me. It gives me assurance that God will never break my trust in Him. That's why I always put my trust in him (GOD)
How I wish you do the same to have this peace of God.. Thank you so much for visiting my blog..
All thanks to my friend @ovey10 for helping me locate this great community of Hive openmic...
Lyrics
Lion of Judah
My trust is in you
Ancient of days
My trust is in you
I am that I am
My trust is in you
Lily of the valley
My trust is in you
(I put them on you
My trust is in you) x4
Isi iyi nke ndu
My trust is in you
Oyigi yigi, baba mi o
My trust is in you
Seriki duniya
My trust is in you
Master of the universe
My trust is in you
My miracle working God
My trust is in you
King of glory
My trust is in you
Obadabada my father
My trust is in you
(I put them on you
My trust is in you) x4
Kabiyeosi o
My trust is in you
(I put them on you
My trust is in you) x4
My trust is in you
Ancient of days
My trust is in you
I am that I am
My trust is in you
Lily of the valley
My trust is in you
(I put them on you
My trust is in you) x4
Isi iyi nke ndu
My trust is in you
Oyigi yigi, baba mi o
My trust is in you
Seriki duniya
My trust is in you
Master of the universe
My trust is in you
My miracle working God
My trust is in you
King of glory
My trust is in you
Obadabada my father
My trust is in you
(I put them on you
My trust is in you) x4
Kabiyeosi o
My trust is in you
(I put them on you
My trust is in you) x4
Lyrics
source:https://www.allbaze.com/david-g-my-trust-is-in-you-lyrics-mp3-download/Lion of Judah
---
▶️ 3Speak