Copyright @jesusmedit - All rights reserved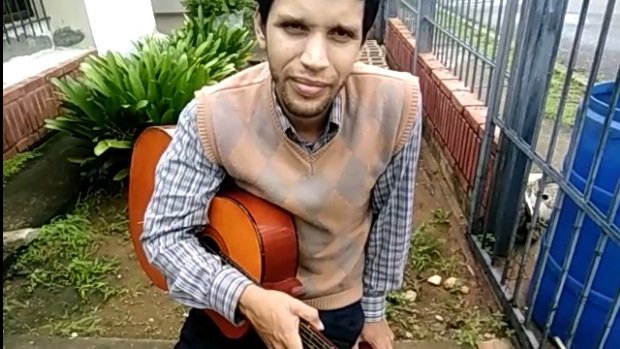 ---
Hola familia del Openmic Week 61, para mí es un gran placer participar junto a muchos buenos músicos, Y hoy me siento bien de poder tener esta gran oportunidad. "Volver a Intentar" "Retry" Es una palabra preciosa, que nos ayuda o está ligada a la perseverancia, nos hace pensar en que siempre vamos a ganar o perder. Y muchas veces nos cuesta volver a intentar las cosas. Por lo tanto el volver a intentar siempre debe estar en nuestro vocabulario. Espero disfruten este video que hice en casa de mi padre es un lugar muy bonito y tranquilo para grabar.
Letra
Si vuelves a intentar.
Si fallas cada momento no te sientas mal.
Mira el cielo.
Si estás cansado de golpear.
Solo debes intentar.
Mira el cielo.
Vamos juntos yo te ayudare.
Nacemos de nuevo bajo las aguas.
El cielo tu veras
Pide fuerzas y golpea duro.
Golpea la piedra que debes quitar.
Para que salga el nuevo hombre el viejo debe morir.
Y vuelve a nacer.
Vuelve a buscar.
Para volver a nancer
Debes intentar, debes cambiar ese corazón que se oscureció.
Hello Openmic Week 61 family, for me it is a great pleasure to participate with many good musicians, and today I feel good to have this great opportunity. "Try Again" "Retry" It is a precious word that helps us or is linked to perseverance, it makes us think that we are always going to win or lose. And many times it is difficult for us to try things again. Therefore retrying should always be in our vocabulary. I hope you enjoy this video that I made at my father's house. It is a very nice and quiet place to record.
Lyrics
If you try again.
If you fail every moment, don't feel bad.
Look at the sky.
If you are tired of hitting.
You just have to try.
Look at the sky.
Let's go together I'll help you.
We are born again under the waters.
The sky you will see
Call for strength and hit hard.
Hit the stone that you must remove.
For the new man to emerge, the old man must die.
And he is born again.
He looks again.
To return to nancer
You must try, you must change that heart that is darkened.
---
▶️ 3Speak