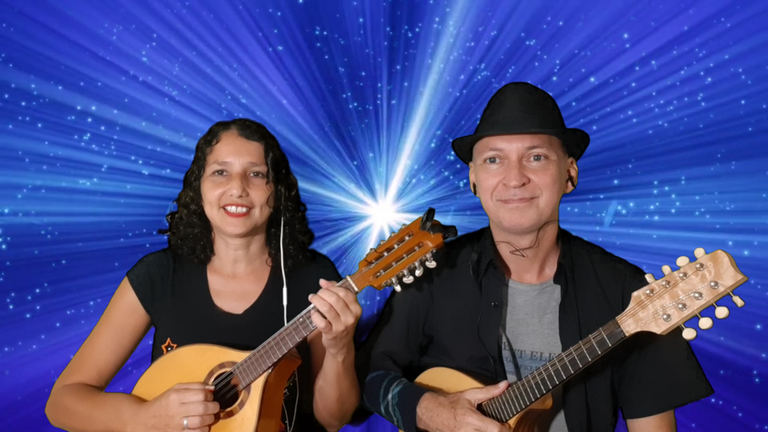 ESP:
Hola queridos amigos de Hive y en especial a toda la bonita comunidad de Open Mic.
Esta semana de Contemplación les traigo un tema muy bonito titulado Como Llora una Estrella del compositor venezolano Antonio Carrillo. Es un vals muy conocido en mi país, se tocaba mucho en las estudiantinas de las escuelas y liceos, hoy en día agrupaciones lamentablemente desaparecidas, en dichas agrupaciones disfrutábamos de hacer música tradicional y típica de las diferentes regiones de Venezuela y también muchas veces tocábamos música latinoamericana. Hoy en día hace mucha falta este tipo de agrupaciones que resalten los valores musicales y enseñen a nuestra juventud a ser más sensibles y educados.
En esta oportunidad me acompaña en la mandolina mi esposo Rodnell (digitalopus), la canción habla de alguien que contempla una estrella y le canta a su amor. A pesar de que no la canto, te dejo la letra para que aprecies lo hermoso de este vals.
Letra:
Recuerdos de un ayer que fue pasión
del suave titilar que ayer yo vi
en tu dulce mirar tu amor sentí
tu cara angelical, rosa de abril...
Cómo quisiera yo amar y ser
la mística oración que hay en ti
pero al no sentir tu raro amor de ayer
mi estrella solitaria llorará de amor
Dame la tierna luz
de tu dulce mirar
que es como el titilar
de una estrella de amor
y en éxtasis profundo de pasión
mis besos tristes yo te brindaré
y en tu lozana frente colgaré
la estrella de este gran amor...
(bis)


ENG:
Hello dear friends of Hive and especially to all the beautiful Open Mic community.
This week of Contemplation I bring you a very nice song titled Como Llora una Estrella by the Venezuelan composer Antonio Carrillo. It is a well-known waltz in my country, it was played a lot in the female students of schools and high schools, nowadays regrettably disappeared groups, in these groups we enjoyed making traditional and typical music from the different regions of Venezuela and we also often played music Latin American. Today there is a great need for this type of group that highlights musical values ​​and teaches our youth to be more sensitive and educated.
On this occasion, my husband Rodnell (digitalopus) accompanies me on the mandolin, the song speaks of someone who contemplates a star and sings to her love. Although he did not sing it, he left you the lyrics so that you can appreciate the beauty of this waltz.
Lyrics:
Memories of a yesterday that was passion
of the soft twinkling that yesterday I saw
in your sweet look your love I felt
your angelic face, April rose ...
How I would like to love and be
the mystical prayer that is in you
but not feeling your strange love from yesterday
my lonely star will cry of love
Give me the tender light
of your sweet look
what is like twinkling
of a star of love
and in deep ecstasy of passion
my sad kisses I will offer you
and in your lush forehead I will hang
the star of this great love ...
(Bis)