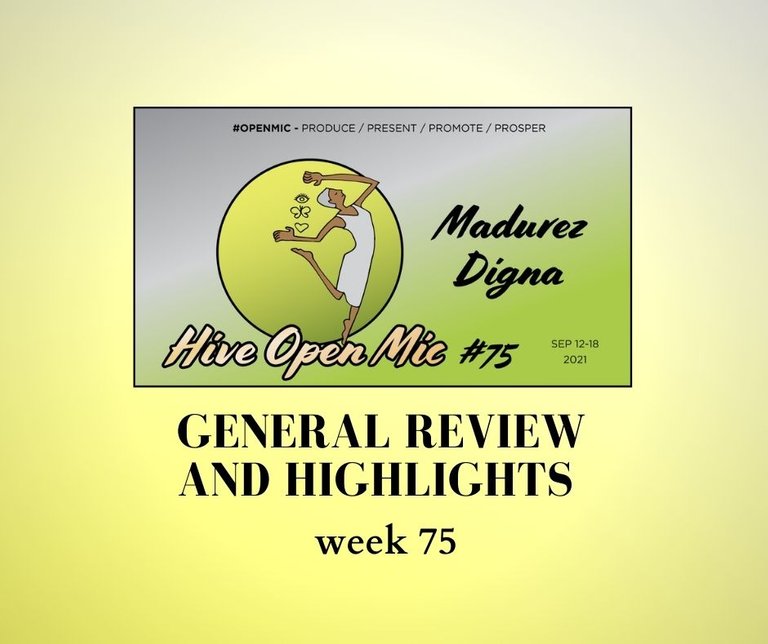 Greetings to all fellow musicians and the audience of Open Mic!
Every week more than a hundred musicians gather with their songs and performances around one chosen theme for that current time. Last week it was Dignified Maturity, a topic that was selected by one of the members of the community, @reinamalinda. She was around, listening and commenting on the entries. It was such a nice attitude to see and enjoy.
¡Saludos a todos los compañeros músicos y al público de Open Mic!
Cada semana más de un centenar de músicos se reúnen con sus canciones y actuaciones en torno a un tema elegido para la época actual. La semana pasada fue Madurez Digna, un tema que fue seleccionado por uno de los miembros de la comunidad, @reinamalinda. Ella estaba alrededor, escuchando y comentando las entradas. Fue una actitud tan agradable de ver y disfrutar.
Seeing her example of being actively involved in the life of the community last week, I would like to add how important is the engagement we all should bring. Did you actually know that it is one of the requests, being active that way in the community? This is what is stated in every weekly hosting post when the topic is announced by the admin.
Requests:
We can all help support Hive Open Mic by acknowledging the creative spirit that is given so abundantly. Let's reward musicians by voting and commenting directly on music posts, showing our applause as if we're listening in a pub, a coffee shop, or a concert hall.
Al ver su ejemplo de estar involucrada activamente en la vida de la comunidad la semana pasada, me gustaría agregar cuán importante es el compromiso que todos deberíamos aportar. ¿Sabías realmente que es una de las solicitudes, estar activo de esa manera en la comunidad? Esto es lo que se indica en cada publicación de alojamiento semanal cuando el administrador anuncia el tema.
Peticiones
Todos podemos ayudar a respaldar Hive Open Mic reconociendo el espíritu creativo que se da con tanta abundancia. Recompensemos a los músicos votando y comentando directamente las publicaciones musicales, mostrando nuestro aplauso como si estuviéramos escuchando en un pub, una cafetería o una sala de conciertos.
---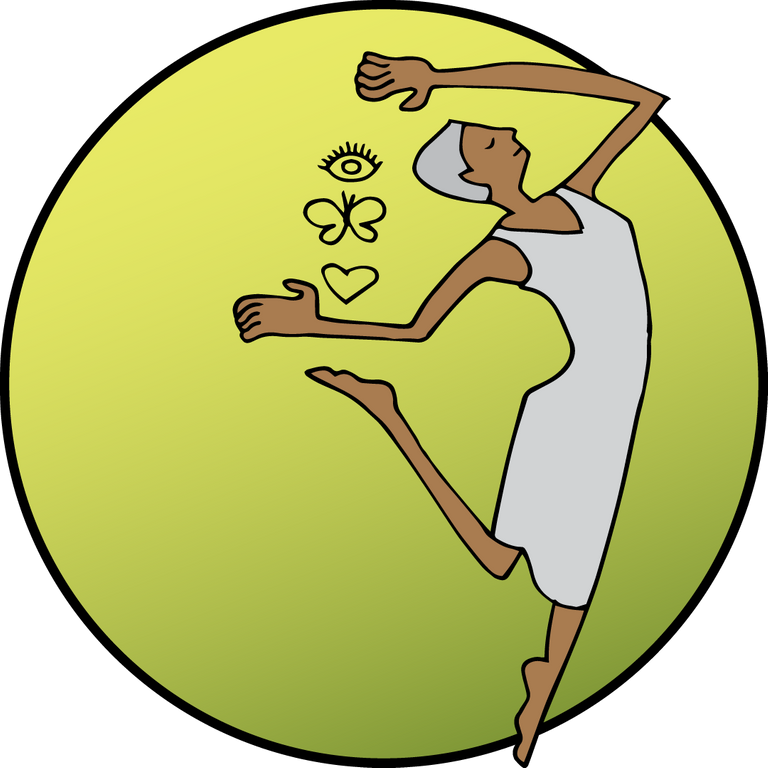 As each week, I like to emphasize the beautiful illustrations that accompany the weekly topic. All are nice and done with creativity and love, but I liked so much this image and how sophisticated it is. One of my all-time favourites. Thank you @cabelindsay, as always!
Como cada semana, me gusta enfatizar las hermosas ilustraciones que acompañan al tema semanal. Todos son bonitos y están hechos con creatividad y amor, pero me gustó mucho esta imagen y lo sofisticada que es. Uno de mis favoritos de siempre. ¡Gracias @cabelindsay, como siempre!
---
Let us listen to some highlighted posts from week 75!.
---
Visiting Hours, cover by @jaydr
(Unsupported https://3speak.tv/embed?v=jaydr/stwsqudn)
Link to the post
Welcoming a newcomer!!
My first and most sincere reaction to this entry was a positive surprise. What was this? An angel on the Earth? Singing and playing so beautifully! Although we talked a bit in some of my posts, and I highly appreciate the engagement you showed, you surprised me so much. A very good first presentation on the community, and a very good music performance. I am very glad you joined, I wish you a lot of nice moments and a lot of success!! Welcome, Jaydr!
Mi primera y más sincera reacción a esta entrada fue una sorpresa positiva. ¿Que era esto? ¿Un ángel en la Tierra? ¡Cantando y tocando tan bien! Aunque hablamos un poco en algunas de mis publicaciones, y aprecio mucho el compromiso que mostraste, me sorprendiste mucho. Una muy buena primera presentación sobre la comunidad y una muy buena interpretación musical. Estoy muy contento de que te hayas unido, te deseo muchos momentos agradables y mucho éxito !! ¡Bienvenido, Jaydr!
---
(Unsupported https://3speak.tv/embed?v=smarielys77/rlofrgrq)
Link to the post
Absolutely beautiful song and expressive performance. How beautiful is the music, and your velvet voice, caressing us. I was honestly amazed. Thank you for your gift to the community with this participation!
Canción absolutamente hermosa y actuación expresiva. Qué hermosa es la música, y tu voz aterciopelada, acariciándonos. Sinceramente, estaba asombrada. ¡Gracias por su regalo a la comunidad con esta participación!
---
Link to the post
After a few weeks of break, Bobreza is back. In his post we can read about the reason, unfortunately, his father passed away. I hoped that the singing and playing this nice blue guitar, that we missed these weeks, helped him through the time, which he later confirmed. He performed it very well, I listened carefully to every second with attention to the language and his voice.
Después de unas semanas de descanso, Bobreza está de regreso. En su publicación podemos leer sobre la razón por la que, lamentablemente, falleció su padre. Esperaba que cantar y tocar esta linda guitarra azul, que extrañamos estas semanas, lo ayudara a pasar el tiempo, lo que luego confirmó. Lo hizo muy bien, escuché con atención cada segundo con atención al idioma y su voz.
---
Link to the post
I am glad that you have decided to participate in the weekly event. I saw some of your posts before, but now I want to officially greet you. I liked how you sing and play, and especially with this song. The lyric carries a lot of truth, thanks to you giving your voice to bring it here. Greetings :)
Me alegro que has decidido participar en el evento semanal. Veía alguna de tus publicaciones y antes, pero ahora quiero saludarte oficialmente. Me encantó como cantas y tocas, y sobre todo con esta canción. Lleva mucha verdad la ltra, gracias a tí dar tu voz para trarela a la escena.
---
Memories , instrumental cover by @starstrings01
(Unsupported https://3speak.tv/embed?v=starstrings01/dvgnurhg)
Link to the post
Absolutely enjoyed your participation!! Singing along with your guitar playing, even that I am not a singer, hehe, loved the vibe you brought with this song. I remember one of the weeks here in open Mic, the topic was Memories, well, there was a nice amount of this song in different interpretations. Now you bring back those memories to me. Thank you for your presence now in the community, your engagement and your music!
¡Disfruté muchísimo de tu participación! Cantando junto con tu guitarra, incluso que no soy cantante, jeje, me encantó la vibra que trajiste con esta canción. Recuerdo una de las semanas aquí en Open Mic, el tema era Memories, bueno, había una buena cantidad de esta canción en diferentes interpretaciones. Ahora me traes esos recuerdos. Gracias por tu presencia ahora en la comunidad, tu compromiso y su música!
---
Una Canción Para La Tristeza, original song by @fernanblog
Link to the post
A great original song for this week, very good !! You continue to bring quality, we are very grateful for all the efforts !! Thanks @fernanblog for this creation, I like it!!
Una canción genial original para esta semana, muy bien!! Sigues traer calidad, estámos muy agredecidos por todos los esfuerzos !! Gracias @fernanblog por esta creación, me gusta!!
---
Wake me up, cover by @ebingo
Link to the post
New friendships are formed, as we saw a nice engagement by Ebingo and he got inspired by Fernanblog for this week. They became friends now, as they claim! This is an important feature in the community, as I already said, that is the best support we can give each other. Also, a very nice performance of one of Avicii's songs, Wake me up!
Se forman nuevas amistades, ya que vimos un bonito compromiso de Ebingo y se inspiró en Fernanblog para esta semana. ¡Se hicieron amigos ahora, como dicen! Esta es una característica importante en la comunidad, como ya dije, es el mejor apoyo que podemos darnos unos a otros. Además, una muy buena interpretación de una de las canciones de Avicii, Wake me up!
---
Link to the post
Oh, how good, but how good is this song. I love the music, so soft and interesting, but the lyrics are extraordinary. Funny, but true. My old age signs almost appear hahaha, in the mirror, it catches me by surprise: D
Oh, que buena, pero que buena es esta cancion. Me encanta la musica, tan suave e interesante, pero la letra es extraordinaria. Divertida y verdadera! Cuanta verdad en ella. La mia, la vejez, casi se presenta jajaja, en el espejo, me pilla por sorpresa :D
---
Link to the post
It was a funny, so positive song, you sing it in a very charming way. And man, the video editing is cool. Do you have a professional team behind the stage? It was just a joke, of course, I know you do it all by yourself, with your girl :)
Fue una canción divertida, muy positiva, la cantas de una manera muy encantadora. Y hombre, la edición de video es genial. ¿Tienes un equipo profesional detrás del escenario? Fue solo una broma, por supuesto, sé que lo haces todo tú solo, con tu chica :)
---
Encuentro Tragico, original song by @andrewmusic