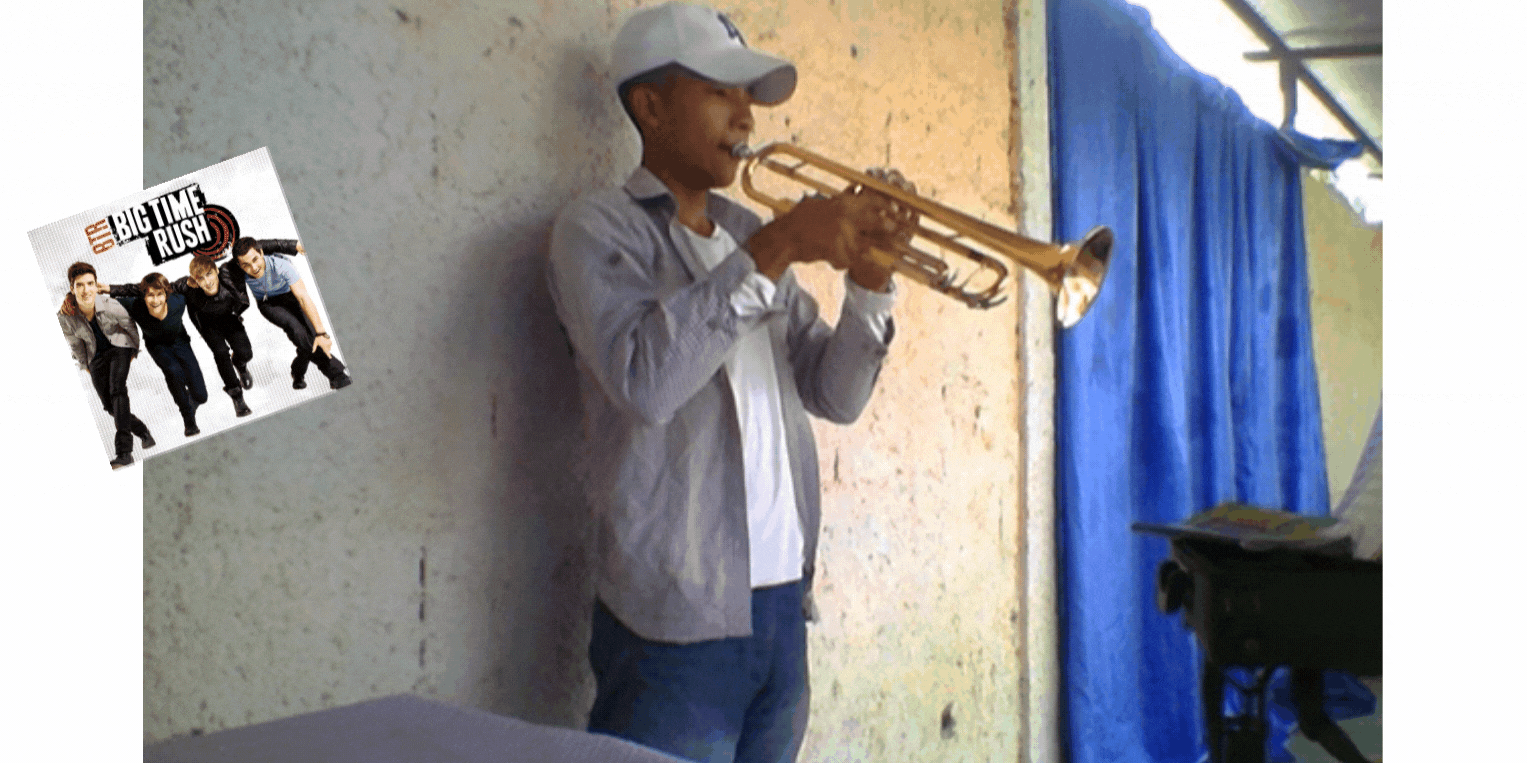 Hola amigos de Hive 👋 ¿Cómo están? Espero que muy bien. Me siento tan inspirado por esta semana de #Hiveopenmic y por el tema elegido, todo esto me ha llevado a recordar una preciosa canción que me encanta, hecha por una de mis bandas favoritas Btr. Les presento Worldwide una preciosa canción que trata de un amor de lejos, que aunque estemos separados te llevaré conmigo por todo el mundo, que preciosa canción la verdad.
hablando de fallas tecnicas
Me disculpo un montón porque sé que utilizar este formato de audio puede acarrear problemas de Copyrigth, y quizás pueda obtener una pésima crítica por aquellos que buscan el plagio a como dé lugar. Debo decir en mi defensa que tal majestuosa obra debe ser elaborada como es, aparte no encontré un Karaoke acorde a ella, por último nunca he dicho que la obra es mía y todo el crédito lo lleva la banda Big Time Rush y todo el equipo de Nickelodeon, ya finalizado mi defensa espero disfruten mucho el cover. ❤

Hello friends of Hive 👋 How are you? I hope very well. I'm feeling so inspired by this week's #Hiveopenmic and by the chosen theme, all this has led me to remember a beautiful song I love, made by one of my favorite bands Btr. I present to you Worldwide a beautiful song that is about a love from afar, that even though we're apart I'll take you with me around the world, what a beautiful song indeed.
speaking of technical glitches.
I apologize a lot because I know that using this audio format can lead to Copyrigth problems, and perhaps I may get a lousy review by those who seek plagiarism at any cost. I must say in my defense that such a majestic work must be elaborated as it is, besides I didn't find a Karaoke according to it, lastly I have never said that the work is mine and all the credit goes to the band Big Time Rush and all the Nickelodeon team, now my defense is over I hope you enjoy the cover a lot. ❤
Letra/ Lyrics
Wait a minute before you tell me anything,
How was your day?
Cause I've been missing
You by my side, yeah
Did I awake you out of your dreams?
I'm sorry but I couldn't sleep
You calm me down
There's something 'bout the sound of your voice
I-I-I-I'm never never
Never as far away as it may seem, oh
Soon we'll be together
We'll pick up right where we left off
Paris, London, Tokyo
There's just one thing that I gotta do
Hello, tuck you in every night on the phone
Hello, tuck you in every night)
And I can hardly take another goodbye
Baby, won't be long
You're the one that I'm waiting on
Hello, tuck you in every night on the phone, woah
Girl I'll be thinking about you worldwide, worldwide, worldwide
Girl I'll be thinking about you worldwide, worldwide, worldwide
(Girl I'll be thinking about you)
Yes, I may meet a million pretty girls that know my name
But don't you worry
Cause you have my heart
It ain't easy to keep on moving city to city
Just get up and go
The show must go on so I need you to be strong
I-I-I-I'm never never
Never as far away as it may seem
No never
Soon we'll be together
We'll pick up right where we left off
Paris, London, Tokyo
There's just one thing that I gotta do
Hello, tuck you in every night on the phone
Hello, tuck you in every night)
And I can hardly take another goodbye
Baby, won't be long
You're the one that I'm waiting on
Hello, tuck you in every night on the phone, woah
Girl I'll be thinking about you worldwide, worldwide, worldwide
Girl I'll be thinking about you worldwide, worldwide, worldwide
(Girl I'll be thinking about you)
Oh
Wherever the wind blows me
Yes you're still the one and only girl on my mind
No, there ain't no one better
So always remember
Always remember, girl you're mine
Paris, London, Tokyo
There's just one thing that I gotta do
Hello, tuck you in every night on the phone
Hello, tuck you in every night)
And I can hardly take another goodbye
Baby, won't be long
You're the one that I'm waiting on
Hello, tuck you in every night on the phone
Girl I'll be thinking about you worldwide, worldwide, worldwide
Girl I'll be thinking about you worldwide, worldwide, worldwide
(Girl I'll be thinking about you)
Worldwide
Yes, I may meet a million pretty girls that know my name
But don't you worry
Cause you have my heart