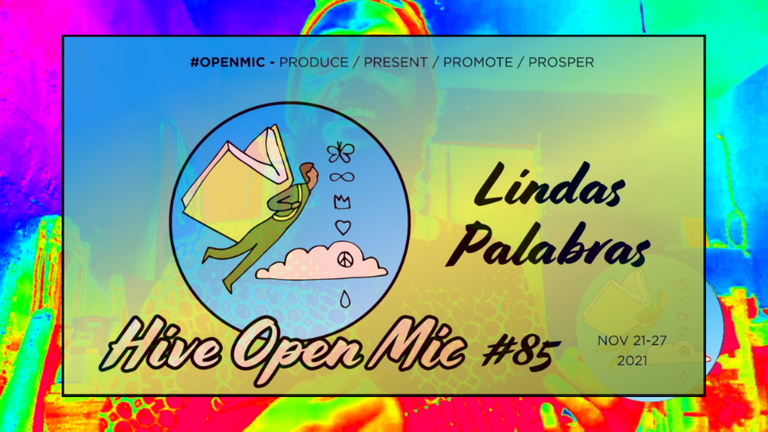 ---
Hi musical bees of this #openmic week 85!
Nice words I wanna dedicate to the love of my life @esperanzac.
She is a Rainbow from the Rolling Stones. Watch and see how she really throws colours all around me!
Cheers!
@palimanali
#Love
#Peace
#Harmony
Hola abejas musicales del openmic semana 85.
Quiero cantarle estas lindas palabras al amor de mi vida Cecilia Esperanza. A ella le dedico "She's a Rainbow" de los Rolling Stones.
Miren y vean si no me pinta de todos colores!
Salú!
@palimanali
#Amor
#Paz
#Armonía
---
about me / sobre mí
---
Currently on the coast of "Sea of Cortés" searching for somebody to give us his/her sailing boat. We are aiming for a 27-30 foot monohull sailboat.
Meanwhile we are collecting funds to prepare the boat to sail safely the Pacific Ocean crossing to Galápagos Islands!!
THKS FOR YOUR UPVOTE or TIP in my posts! MY CHILDHOOD DREAM IS MATERIALIZING SOON, and you are part on it.
FOLLOW ME!!
SUPPORT THIS ADVENTURE!
Actualmente en la costa del "Mar de Cortés" buscando a alguien que nos regale su velero. Buscamos un velero monocasco de 27-30 pies.
Entre tanto, estamos colectando fondos para preparar el barco para navegar seguros el Océano Pacífico cruzando a las Islas Galápagos. Nuestro álbum va a tener que esperar!
¡GRACIAS POR TU VOTO o TIP en esta publicación! LO QUE SUEÑO DESDE MI INFANCIA COMENZARÁ A MATERIALIZARSE y tú eres parte.
SIGUEME!
APOYA ESTA AVENTURA!
---
Cheers to all
THANKYOU!!
@palimanali
Together we Thrive
other social media /otras redes sociales:
---
YouTube: ukulele tutorials and stuff
Facebook: Ukulele Guru
Instagram: Adventures
Ukewewe:Seed Music and Cacao agenda




---
▶️ 3Speak