Hello friends
I am observing for some time that the starbits are doing well because the purchases of starbits are constant:
Now that I realize starbits have several uses:
buying individual NFTs,
you buy packs with 3 NFTs included (with possibility to have common, rare, epic or legendary NFTs).
Deposit starbits in the music promoter pool and earn Starpro from the daily pool.
You can also create NFTs of the instrument type, in Custom Shop.
You can staking in Record staking.
You can earn VFT daily in the VFTLAB pool.
For keeping 1000000 starbits in HE and requesting the "Starbits Millionaire" card you can do the daily special mission to earn 10000 starbits.
There are so many ways to use starbits that there is no need to sell them immediately at least I sell alone, to experience other investment methods, but I have not found anything as profitable as rising star, and I tell you rising star is a game not an investment model 🤣.
In my research I always look for, how not to lose my money and in that process I look for a coin that has multiple uses, that's what I have found in this game with starbits coin I can do many things and each one generates me profits, as I mentioned before, it's funny that my best investment is a game I never thought that the coin I was looking for, The answer is yes but I am not worried because it has many uses and that is what I am looking for, in another post I will explain this point in more depth so you can understand why even if the starbits coin goes down or up in price I try not to sell it.
Thanks to the fact that every day there are good purchases of starbits, it is not necessary for me to worry and offer liquidity in the market, on the buy side, so I plan, to use what I have obtained from rising star to perform experiments in my next publication I will talk about the theory of liquidity to buy if indeed this market is moved by liquidity, I am a novice in computer science and I am learning about insurance and database, but I am very interested in the economy and see how and why it grows or decreases.
Now let's see some of the NFTs that I bought today, they are great, I have a total of 2200 fans, that will surely help me in my starbits earnings, I will look for many fans, the only fear I have is to get microphones in the pack's 😂.
Translated with www.DeepL.com/Translator (free version)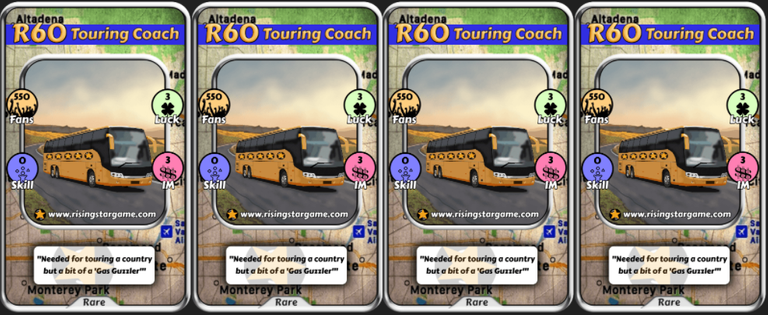 Blockchain Gaming:
Follow me social network in Spanish:

Hola amigos
Estoy observando desde hace tiempo que los starbits estan bien porque las compras de los starbits son constantes:
Ahora que me doy cuenta los starbits tienen varios usos:
compras NFTs indiviudales,
compra de pack's con 3 NFTs incluidos (con posibilidad de tener NFTs común, raros, épicos o legendario).
Depositas starbits en la pool de music promoter y ganas Starpro del pool diario.
También puedes crear NFTs del tipo instrumentos, en Custom Shop.
Puedes hacer staking en Record staking.
Puedes ganar VFT diario en la pool de VFTLAB.
Por mantener 1000000 starbits en HE y solicitar la tarjeta "Starbits Millionaire" puedes hacer la mision especial diaria para ganar 10000 starbits.
Son tantas formas de usar starbits que no hay necesidad de venderlos inmediatamente por lo menos yo vendo solo, para experimentar otros métodos de inversión, pero no he encontrado nada tan rentable como rising star, y te digo que rising star es un juego no es un modelo de inversión 🤣.
En mis investigaciones siempre busco, como no perder mi dinero y en ese proceso busco una moneda que tenga múltiples usos, eso es lo que he encontrado en este juego con la moneda starbits puedo hacer muchas cosas y cada una me genera ganancias, como lo mencione antes, es gracioso que mi mejor inversión sea un juego nunca pensé que la moneda que estaba buscando, fuera starbits la moneda en algún momento puede bajar de precio la respuesta es si pero no me preocupa porque tiene muchos usos y es lo que yo busco, en otra publicación explicare este punto a mas profundidad para que entiendan el porque aunque la moneda starbits baje o suba de precio intento no venderla.
Gracias a que todos los días hay buenas compras de starbits, no es necesario que me preocupe y ofrezca liquidez en el mercado, en la parte de compra, así que tengo pensado, usar lo que he obtenido de rising star para realizar experimentos en mi próxima publicación hablare sobre la teoría de la liquidez para comprar si de verdad este mercado se mueve por liquidez, soy un novato de la informática y estoy aprendiendo de seguros y base de datos, pero me interesa mucho la economía y ver como y porque crece o disminuye.
Ahora veamos algunos de los NFTs que he comprado en el día de hoy, son geniales cierto un total de 2200 fans eso seguro que me ayudara en mis ganancias de starbits buscare muchos fans, el único miedo que tengo es conseguir micrófonos en los pack's 😂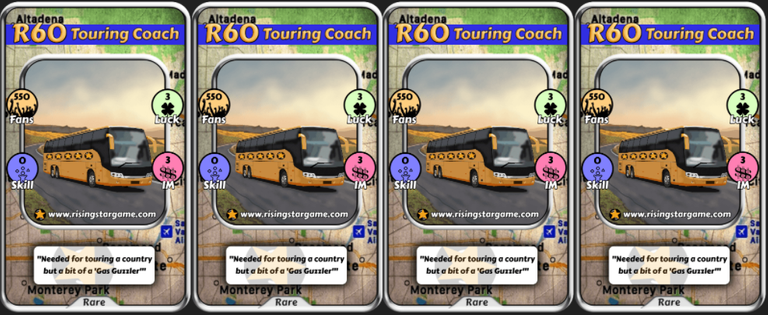 Blockchain Gaming:
Sigueme red social en español: