Good morning 😊
Have a nice day all RisingStar Lovers🎶
My Game Level is 58 and completed Missions are 927 in RisingStar.
This morning, I withdrew Starbits 5000 from Game.
Then, I purchased a NFT Pack again.
These cards are
One Rare Card R167 Diana ,
One Comon Card 78 Dean and
One Common Card 86 Tim.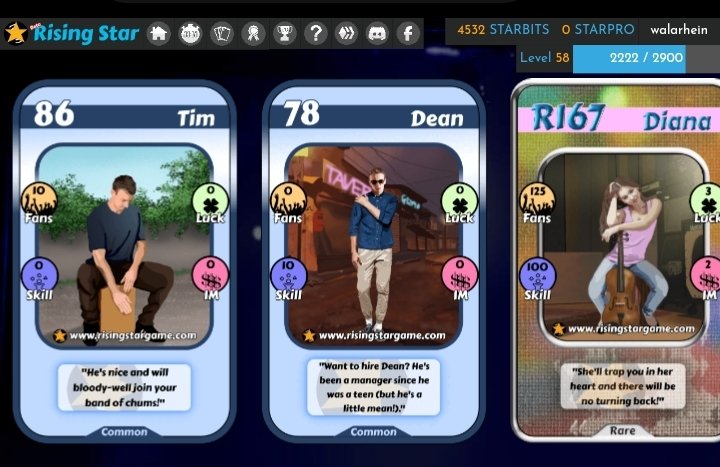 Now, I have 113 NFT cards of Risingstar.
In this cards, there have 4730 Fans, 1001 Luck, 7161 Skill and 95 IM.
The Ego is 7%.
This is due to Temporary Drunks.
So, I need to do more Music Lessons.
But, I decided to buy NFT Cards featured Skill only or more Skill than Fans.
So, I listed sell orders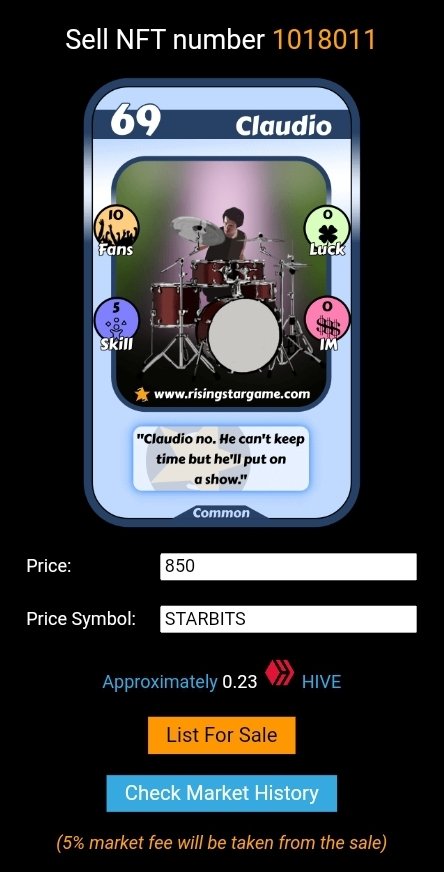 69 Claudio with Fans 10 and Skill 5 by the price of 850 Starbits,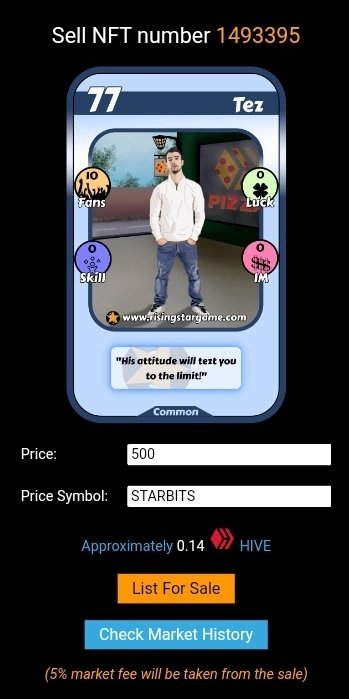 77 Tez with Fans 10 by the price of Starbits 500 and
82 Sally with Fans 10 and Skill 1by the price of 550 Starbits.
What are you doing my friends?
You can use my Referral Link to start RisingStar Game.
Thank you, RisingStar Game Developers and Supporters 💗