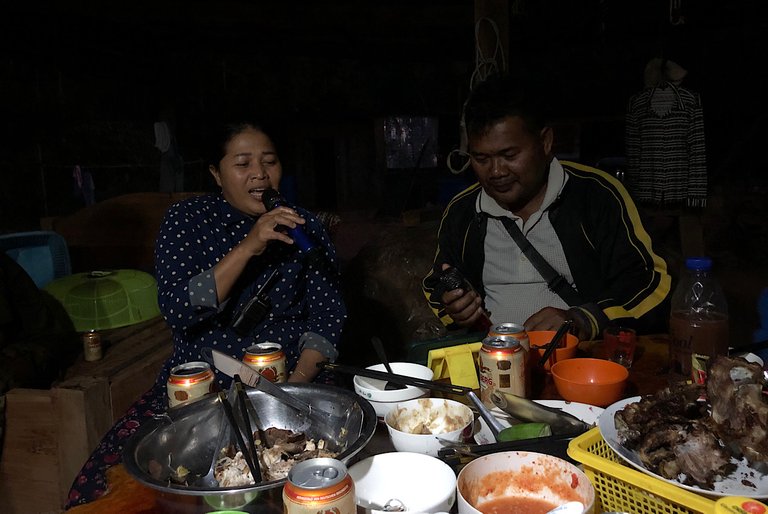 Every year, during the Chinese New Year, Cambodians of Chinese descent always make offerings, and after they make offerings, they gather with relatives, friends, and neighbors to hold small parties at home. Last night my neighbor and the people in our village invited me to a small party at their home for Chinese New Year. My husband was invited with us too but he came back before me to making dinner.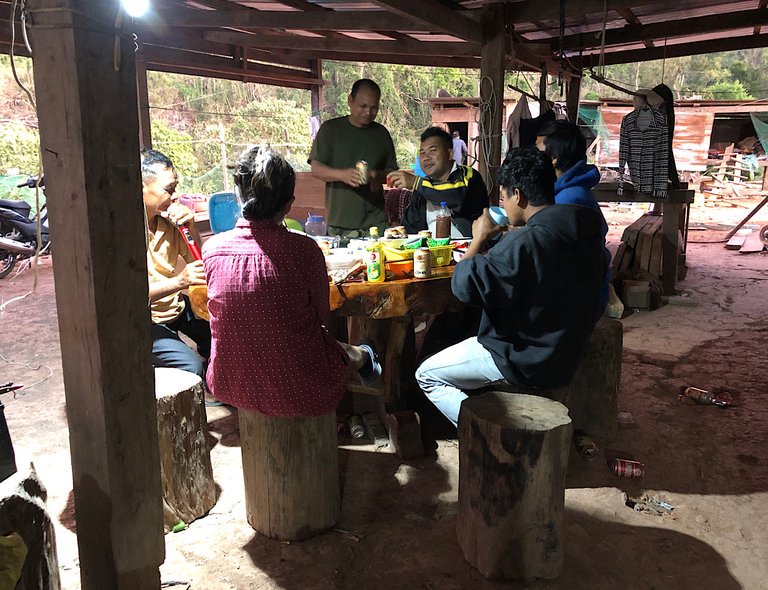 They have a few different meals and some snacks with beer and rice wine for all of us. My neighbors has already invited some villagers to enter. They drink beer a lot and I just drink a little bit beer and I drink a Oishi (lemon honey tea) with some snacks.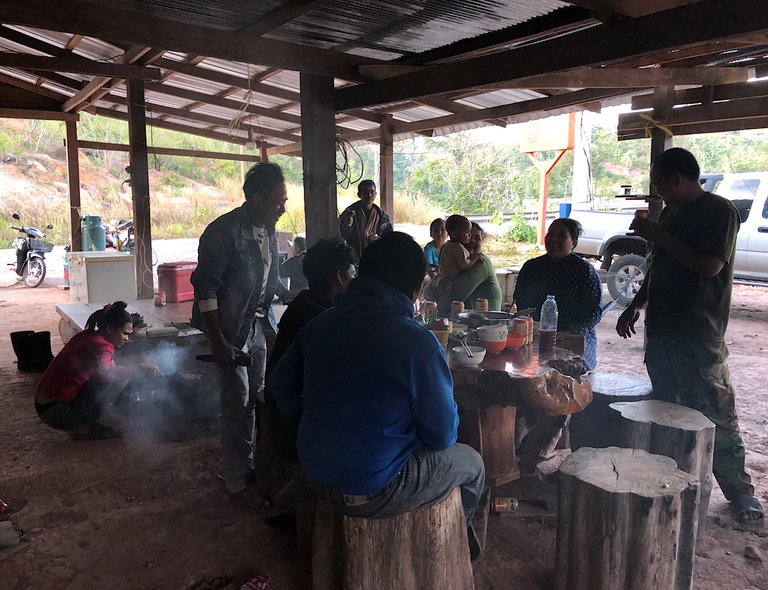 They play some music for dancing, and we sing a lot of song. We were talking and enjoyed together. I haven't sing karaoke for a long time. This is my first time singing karaoke in this village.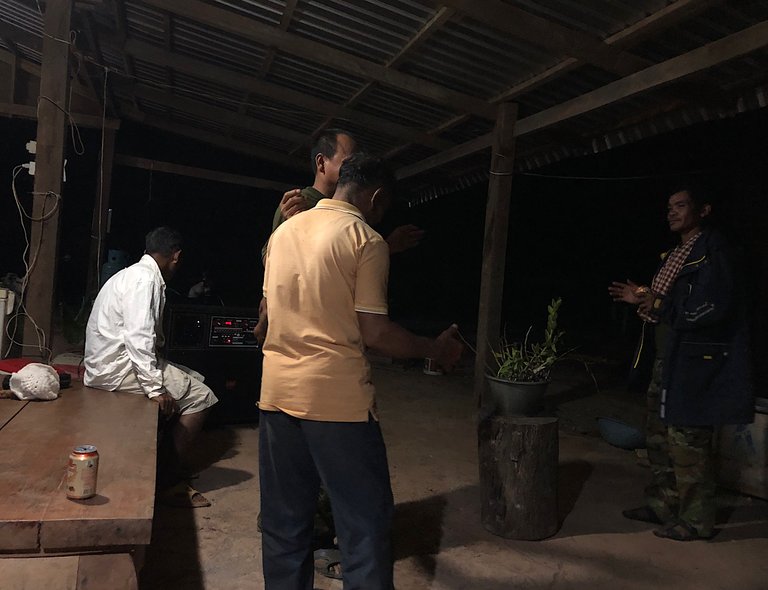 I came back home at 8:o'clock and they are still drinking beer and singing karaoke. This is the first time I had a small party with the villagers, so my little girl came to see me and greet me forever. She was afraid I would drink beer and get drunk. When I arrived home I saw my family eating dinner and they look at me in the same face. They thought I get drunk because they are never see I drink beer. I only drank half a small glass. I do not want to drink anything, just want to join a little bit with the villagers.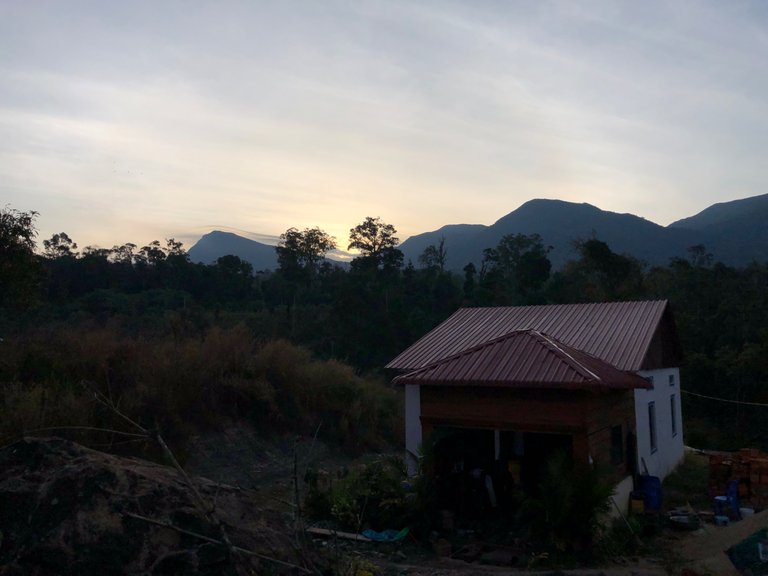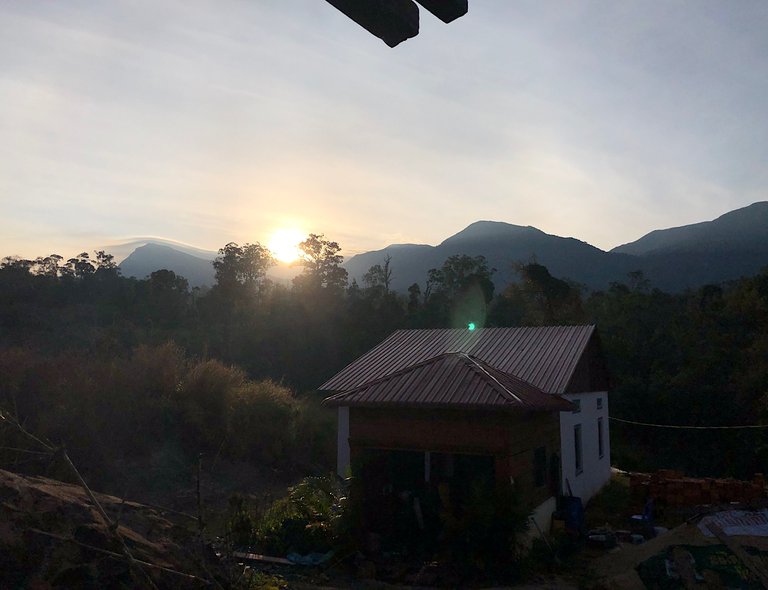 This is the sunrise in this morning. This morning is so cold and it was cold when we talked and there was smoke coming out of our mouths.

CLICK HERE TO JOIN HIVE AND START EARNING CRYPTO LIKE US