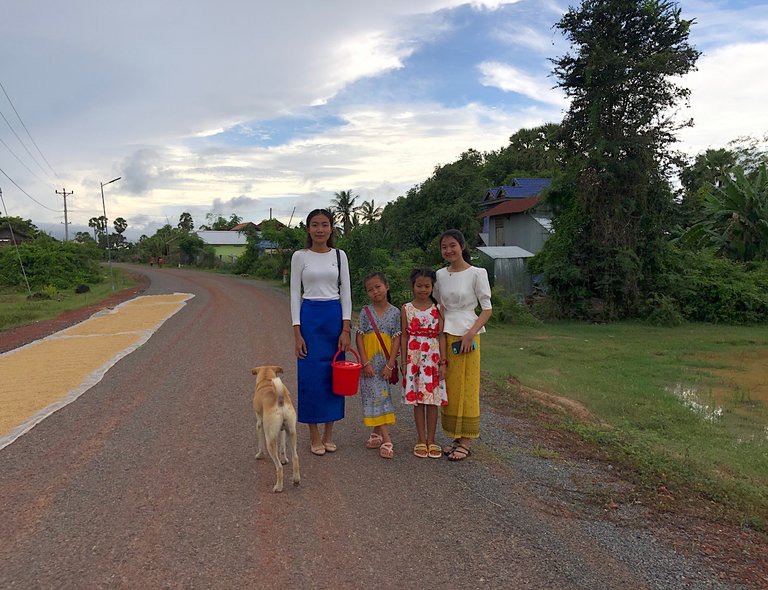 Hello dear Hive friends. Today I want to share what we enjoy on the last day of Pchum Ben. On the Sunday is a big Pchum Ben and we woke up in the morning and go to the small market for bought some foods, snacks and flowers for take to pagoda.
After we cook already we prepare food and other things. We take a bath and get dressed for the pagoda. But we went to another pagoda different from the previous day. This pagoda has the name Gan, but in the past it was called Wat Krang Ngok.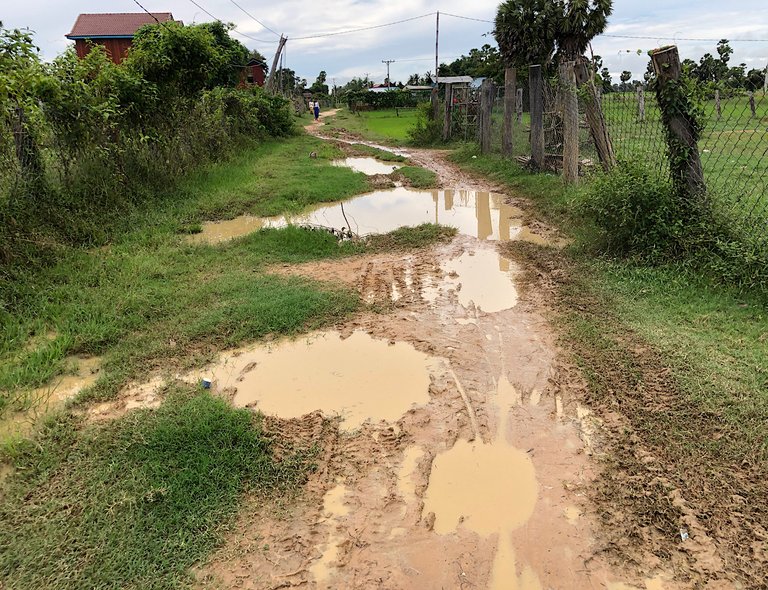 At first I was wearing a skirt, but due to the difficult road I was afraid to get my new skirt dirty and I saw my niece fall and get dirty. So I put on my normal pants.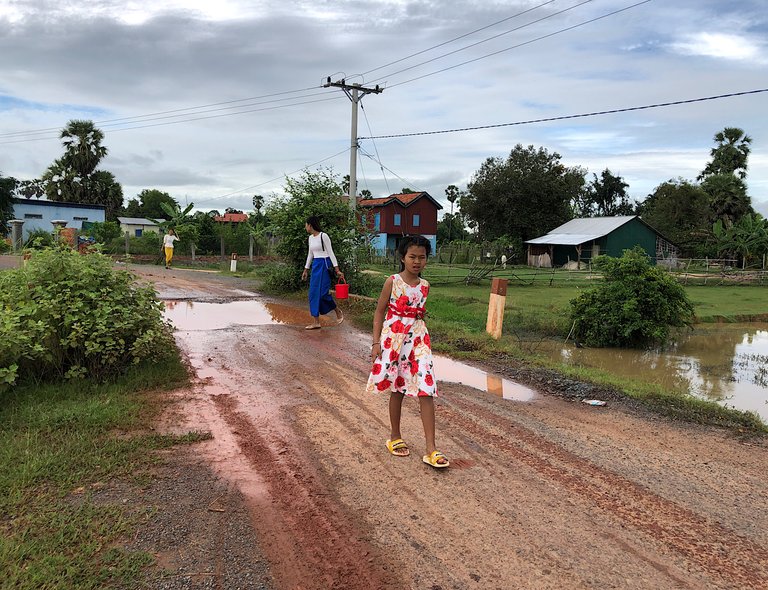 We are riding a motorbike to the pagoda, but we all have to walk off the road in the village first, because this road is slippery and muddy. We can not ride a motorbike, we have to walk to the main road.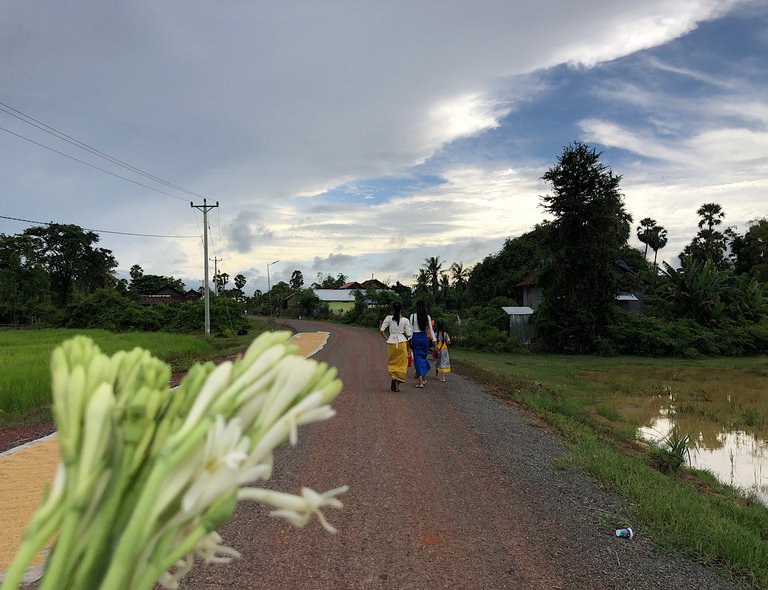 When we reached the main road, we had to wait for a motorbike to pick us up, and I also wanted to take some pictures.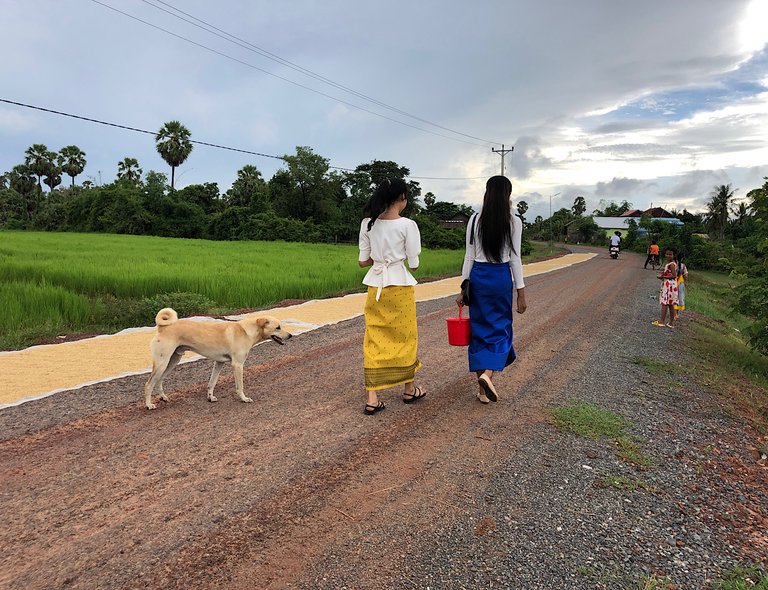 On the road we see some people drying rice for milling as well. This is common in the countryside, which we often see. This dog is followed us a lot.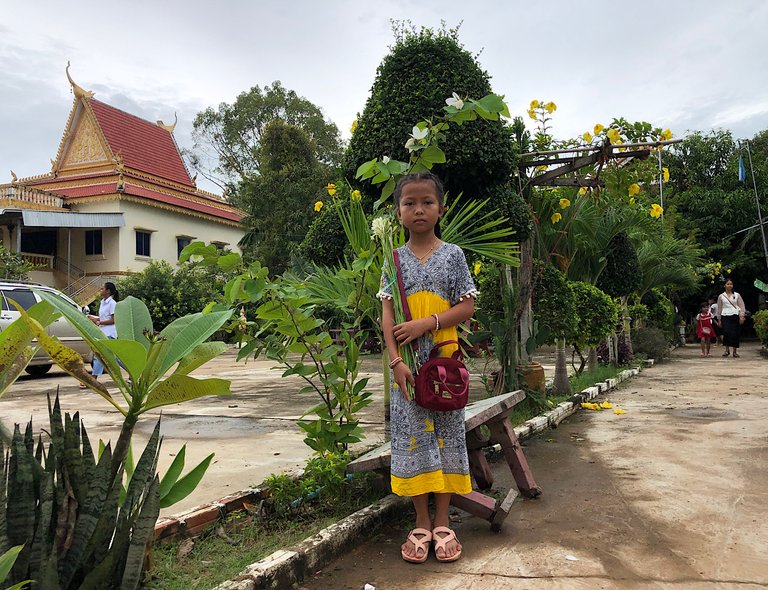 We are arrived at pagoda and Monkey-B wanted to take a picture.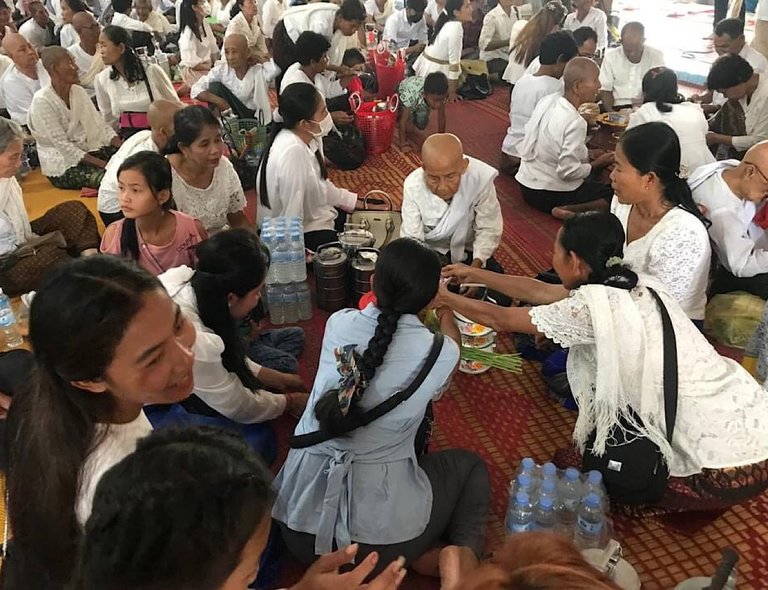 We bring food and money to Grandma and she blesses us. But this grandmother is my cousin, not my grandmother.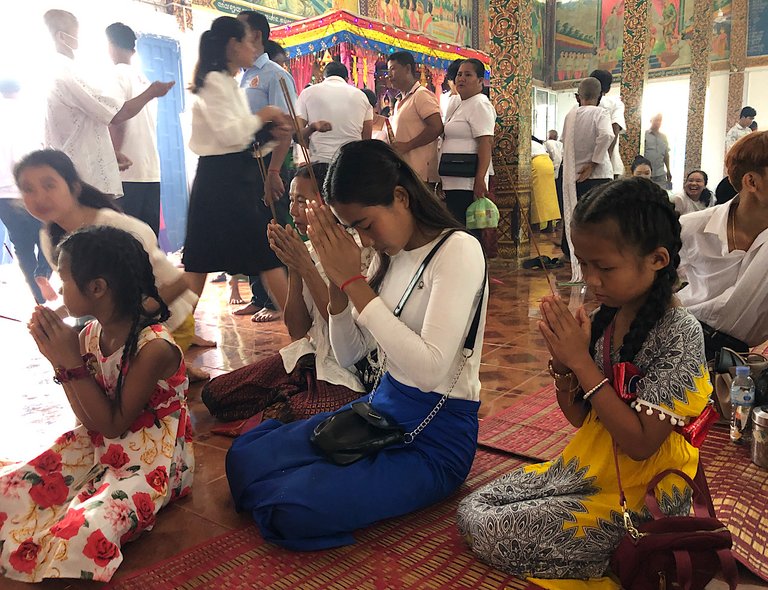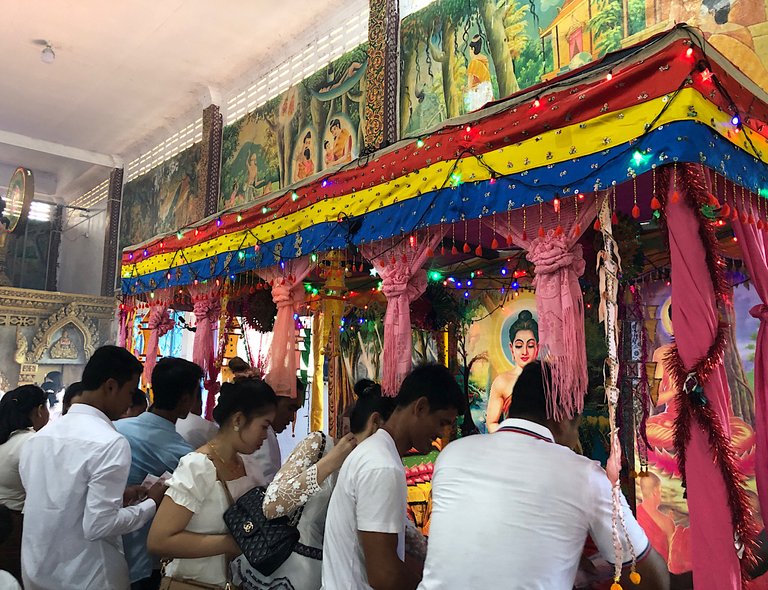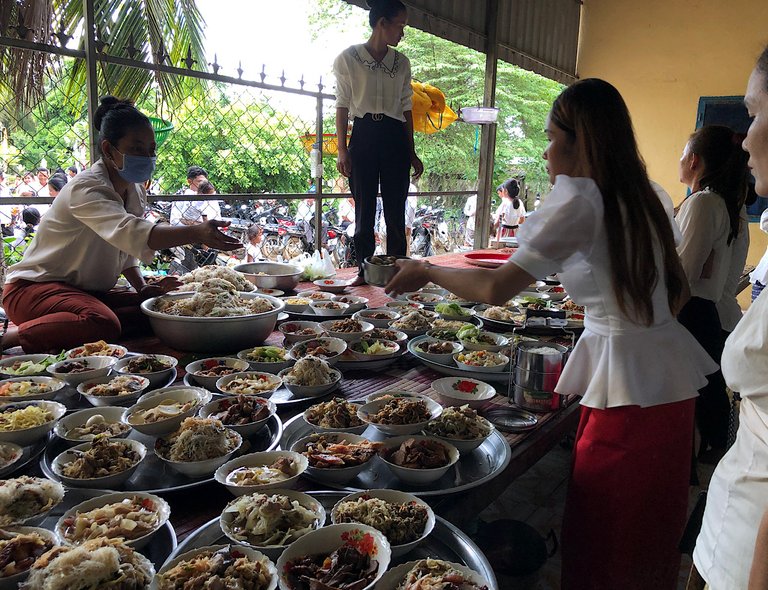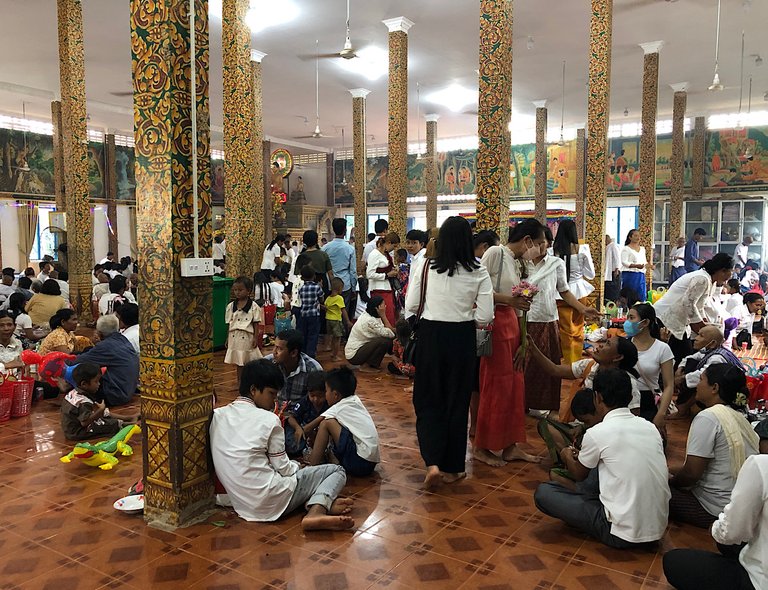 On the last day of Pchum Ben, when there were a lot of people. We went up to the temple to light incense and prepare food, and we left the temple to outside.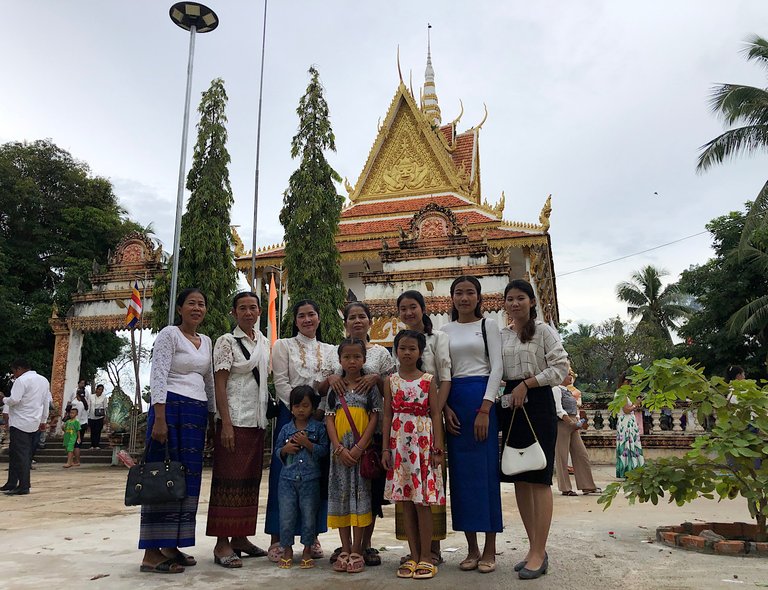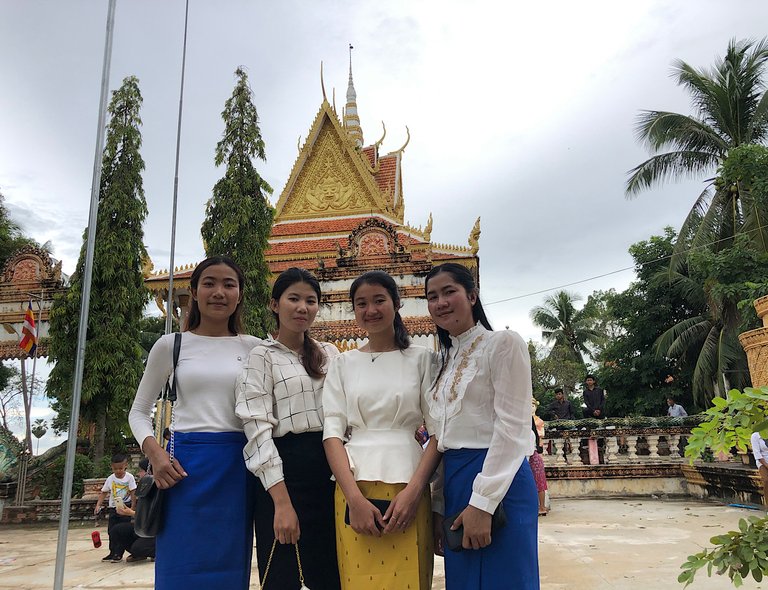 We took a lot of pictures from there together because we are difficult to met each other. Like my sister and her children from Battambang Province and my nieces from study in Phnom Penh and from other places.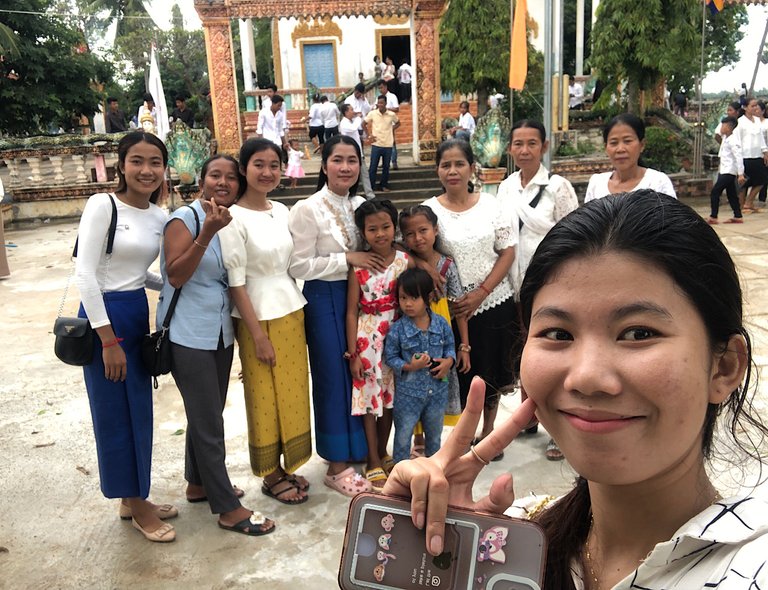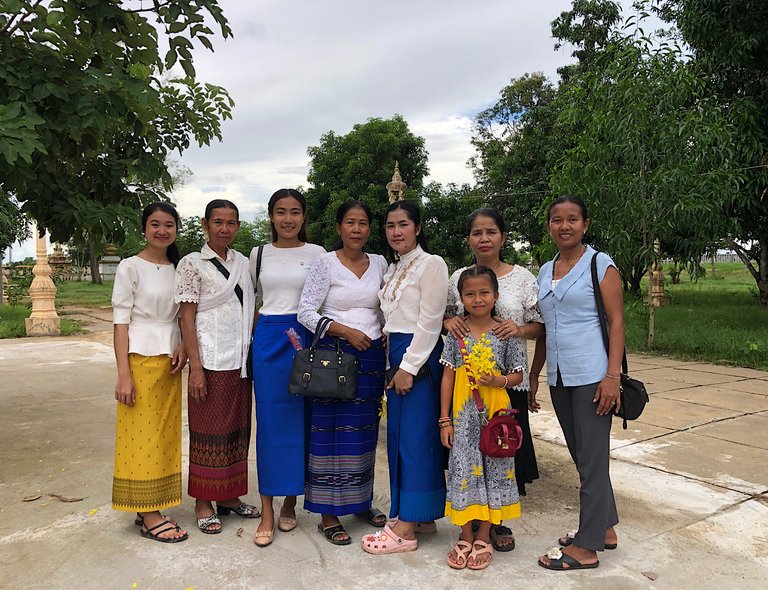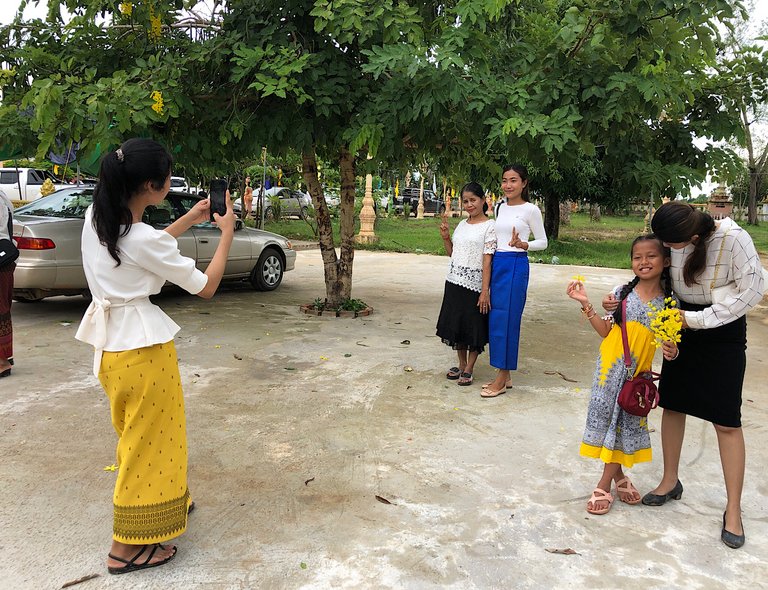 So it's an opportunity for us to get together and not know when we will meet again.

CLICK HERE TO JOIN HIVE AND START EARNING CRYPTO LIKE US