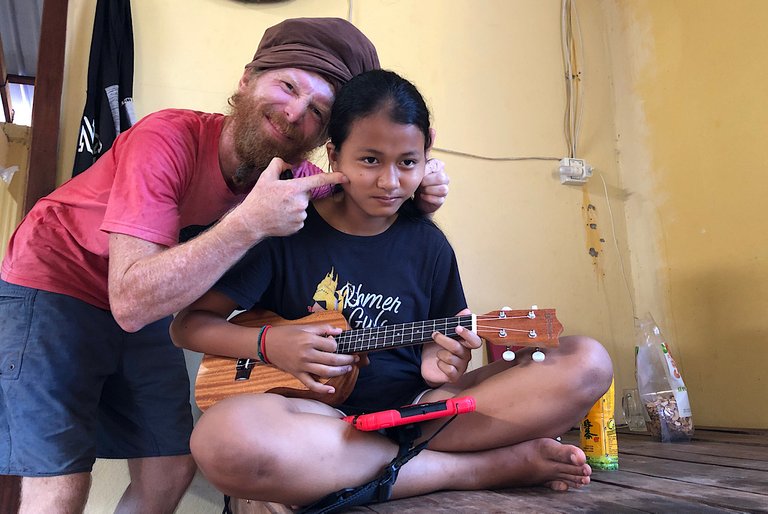 Every day @srey-yuu asked @justinparke for learning ukulele from her iPad. Today as the other day she tried to listen and learns from an app. I look at her face like don't understand and a little stressed and I asked her why you look like unhappy with your ukulele? It's your favorite music and you need to be happy with it when you play it. She said she don't understand and difficult to learn. My husband heard our conversation and he came for made her happy and forgot about stress.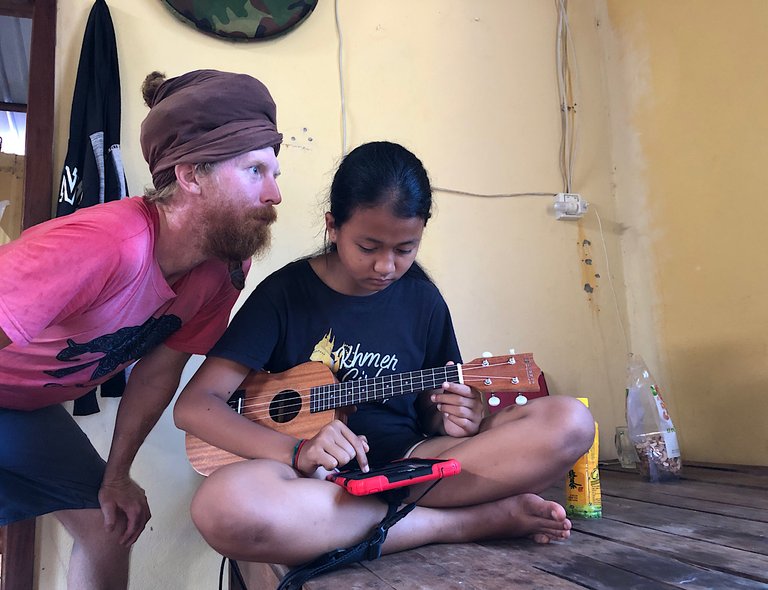 He tried to do something else to make her laugh, but she still did not laugh. He kept doing it, and finally she laughed and he stopped bothering her playing the ukulele.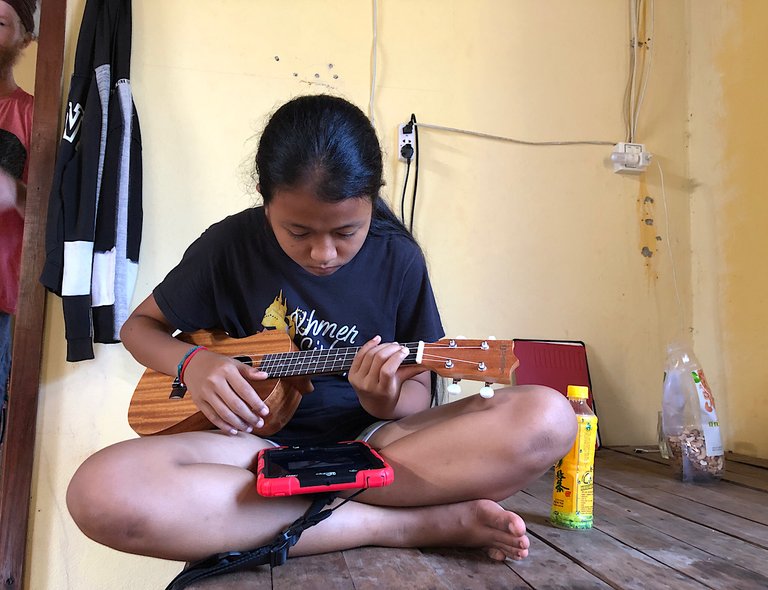 My husband he is like that, he always likes to making us happy and laugh by his crazy story.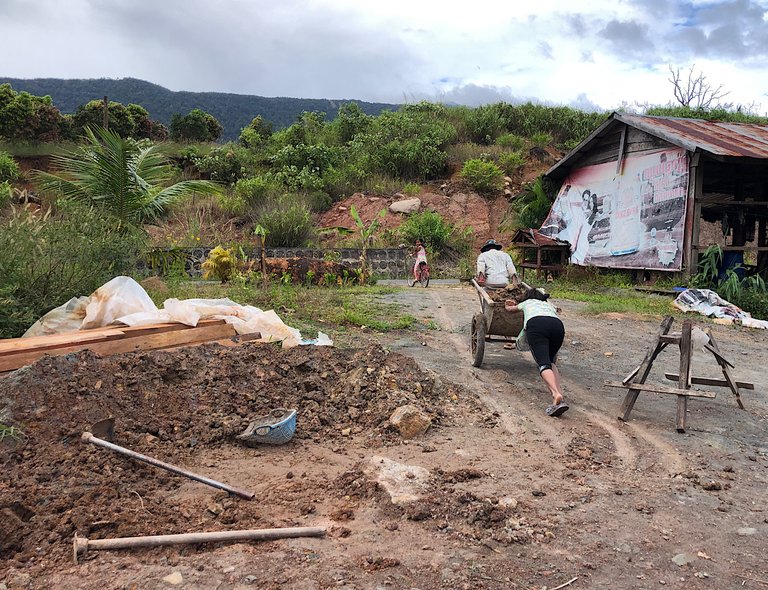 In the morning after we ate breakfast and I helped my brother push the cart to haul the soil and pour it on the fence.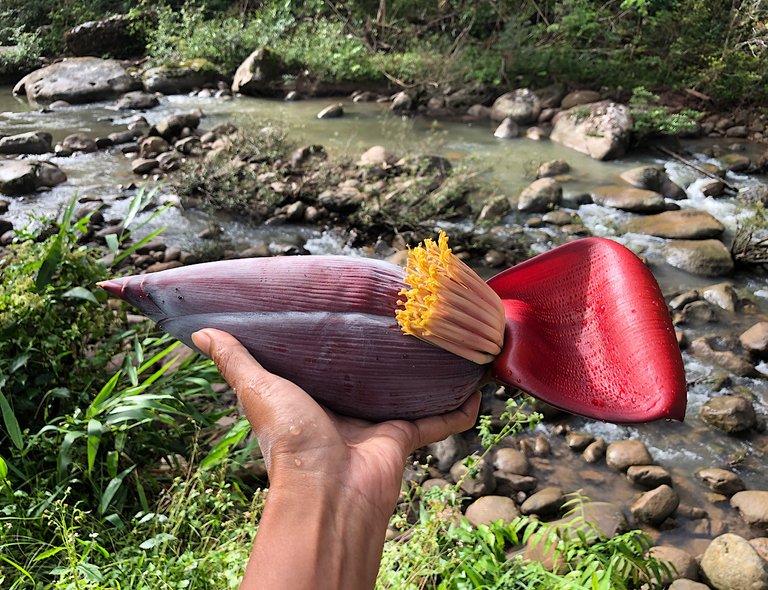 I can't help him much because I need to make my house work and cook lunch for him and for my family too. We made two different foods and different kitchen because my brother don't know how to eat vegan foods. I picked our banana blossom near river for made banana blossom soup with pig's leg.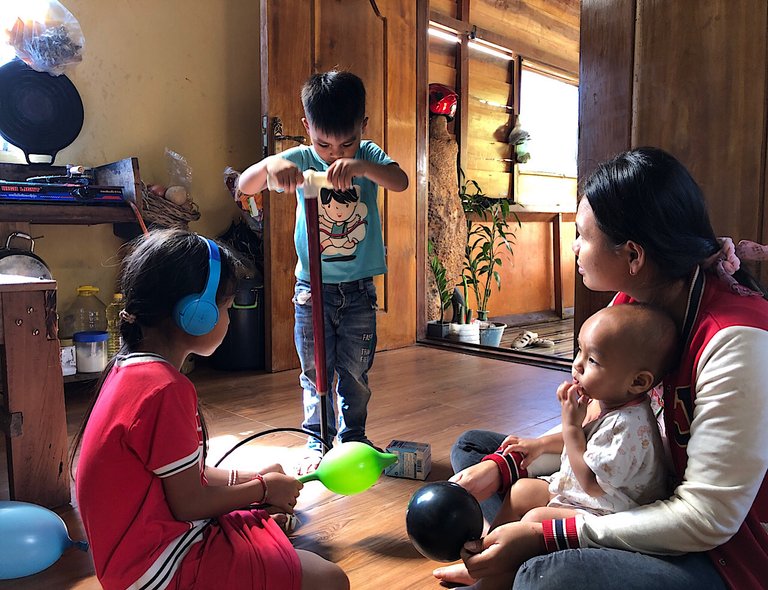 Our neighbor's family came to visit us every day because their little daughter was crying and carrying her mom's hand to our house. She was so happy and stopped crying when she came to our house. We love her because she is so cute and smart. Yesterday was her one-year-old birthday.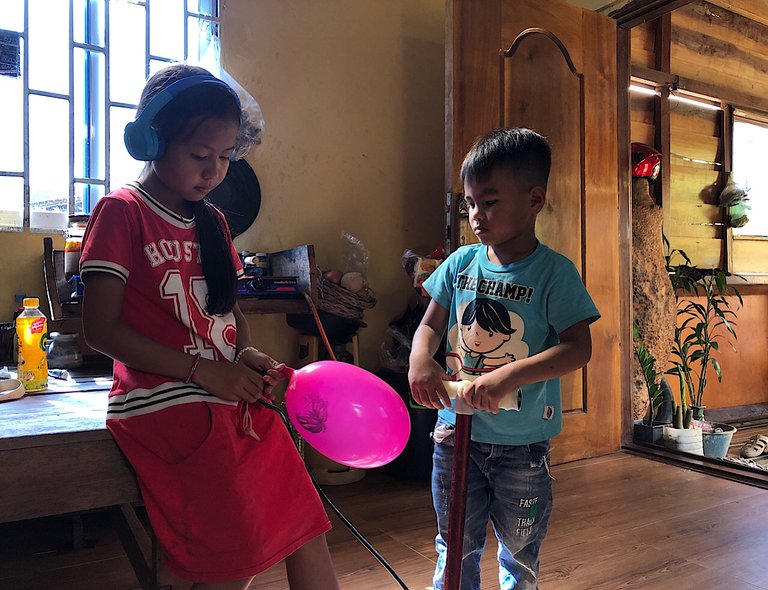 Our Monkey-B and her brother blow balloons inflating for her and playing together.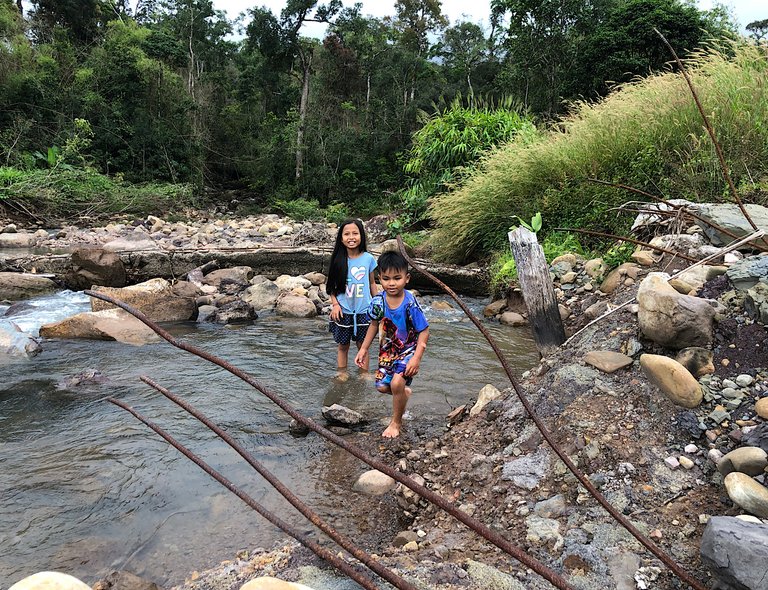 This picture from yesterday, we are went to picked the big rocks from river together and took them to our house.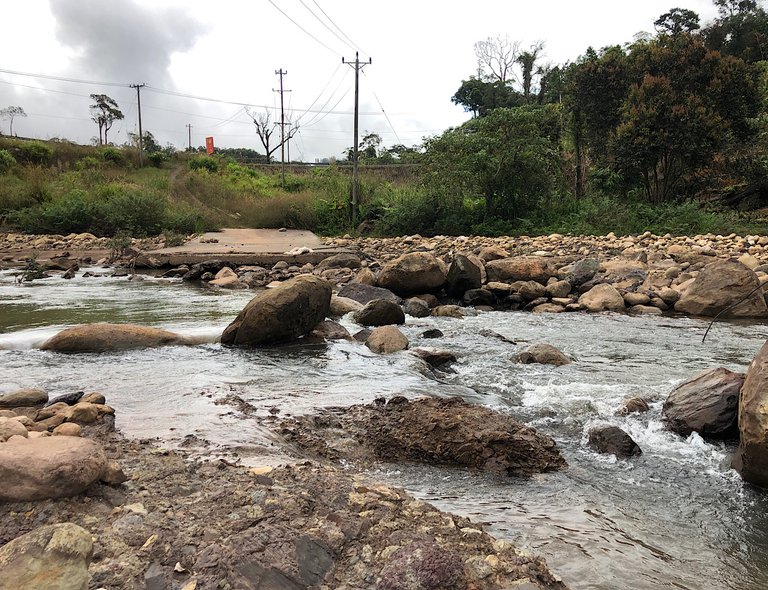 Good night from Cambodia everyone.

CLICK HERE TO JOIN HIVE AND START EARNING CRYPTO LIKE US