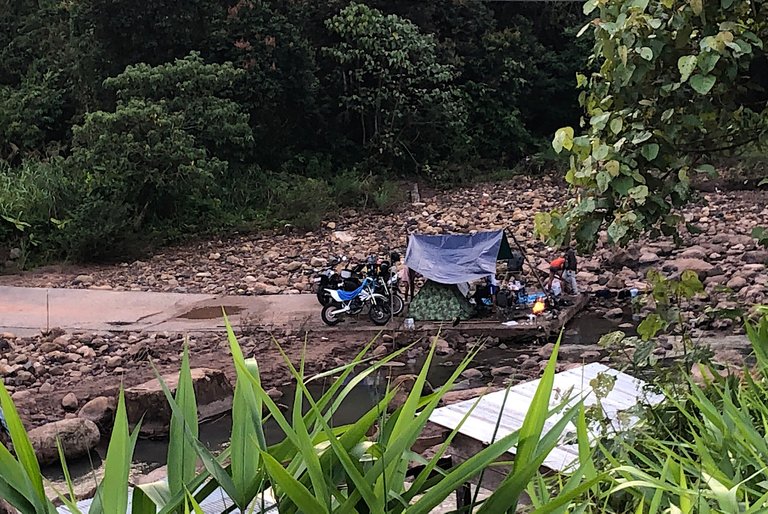 There are no rain this weekend, so there are a lot of tourism visit the waterfalls and some people camping. These tourists are from Phnom Penh. They camping for two nights.
On Monday I order five Tuk-Tuk tires from Battambang province and order 2 more repairs for a total of $ 75. My husband changed them by himself, SreyYuu and I help him a little bit also.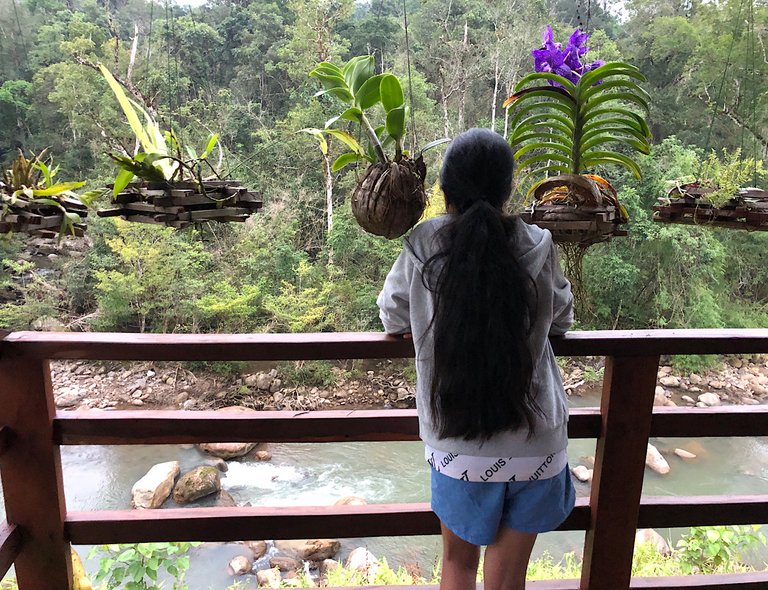 When SreyYuu is unhappy with something she like starting in behind our cabin and looks at nature. I also love to view from here. Here makes us feel good and calm. I don't know what happen in future but if one day I leave here, I will miss this place so much. This is a good place to live, but it also makes life difficult. Because away from school for our kids and other small problems.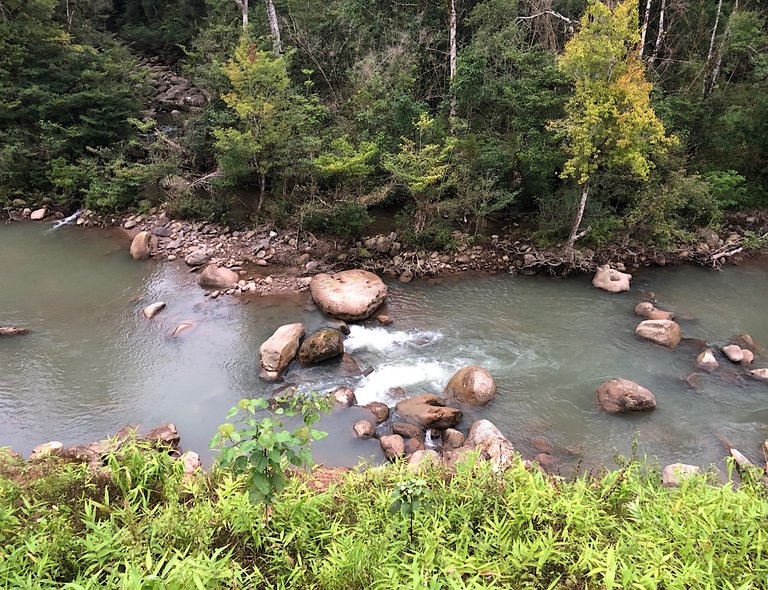 My husband is really tired of taking the kids to school every morning and comes back at noon several months ago. My husband and I just went to ask our neighbor if he want to take our daughters to school. Because I knew that his son would be old enough to go to school in the coming new year.
He agreed to take our daughters to school, but he asked for a salary of $ 200 each. We agree to this price, but we are worried that we will have money problems. Because our income is not much. I work in Hive and do not earn as much as before. But I think if it can help my husband not get too tired, it is worth the price. Maybe we will reduce the expenses and I will start learning to drive a motorcycle. I will take my two daughters to school by myself one day.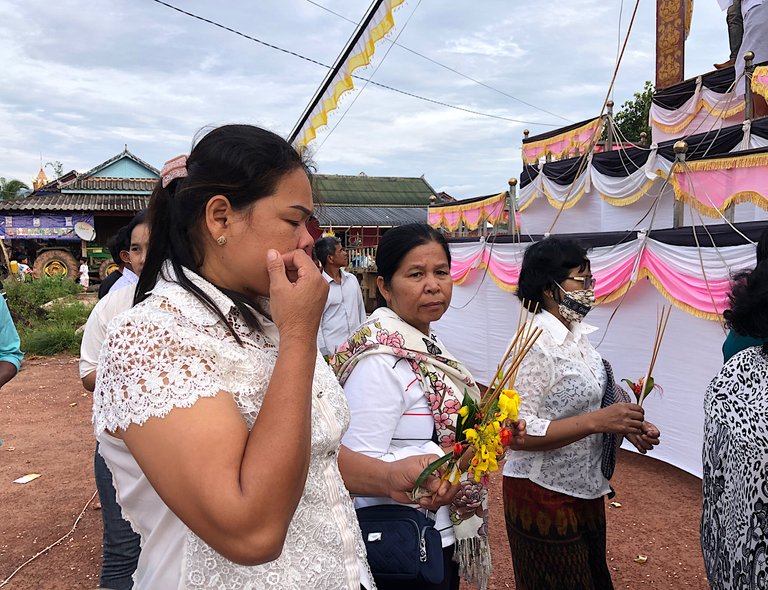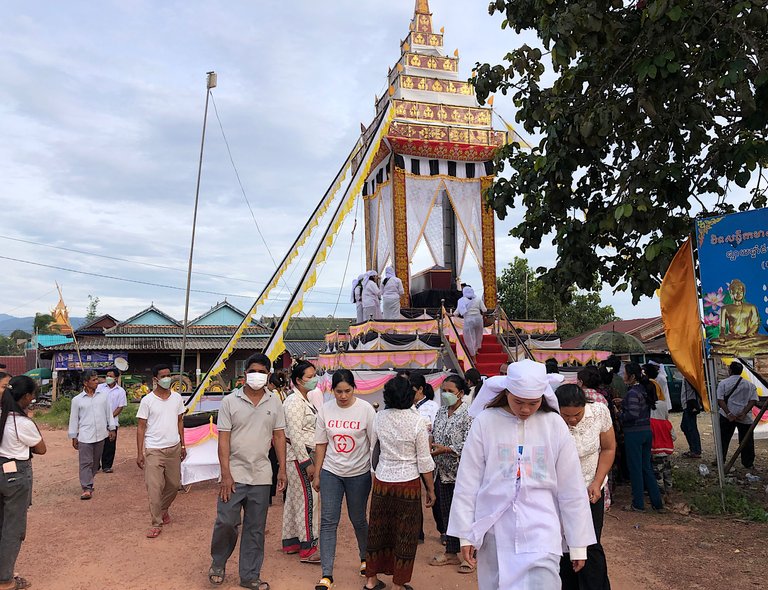 This week an old woman in the village died and I and other villagers attended a traditional funeral.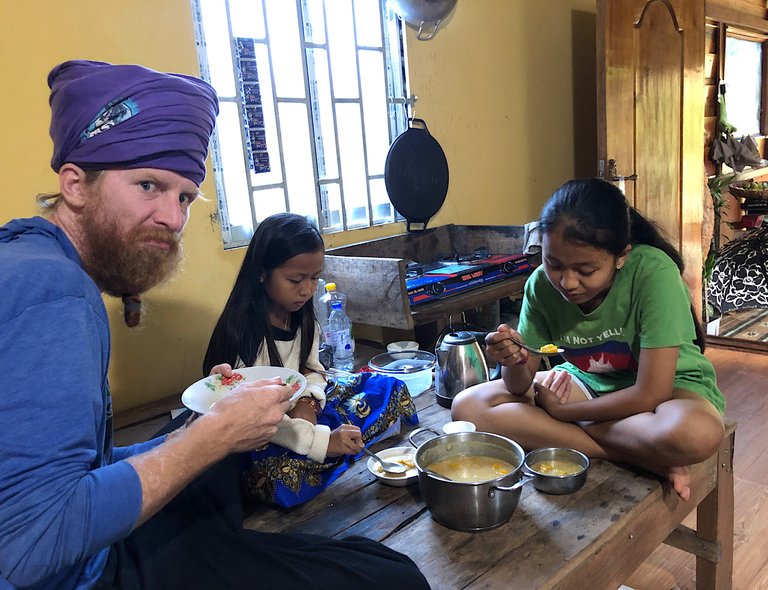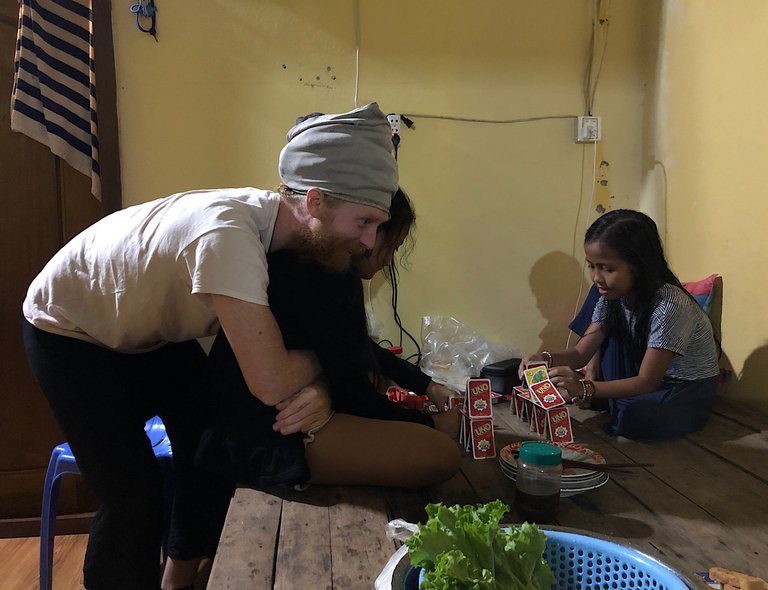 Normally, we are always happy eating and playing on this bed. It is common for people in our country to use the bed for sleeping, eating, sitting and playing, and use it for many other things.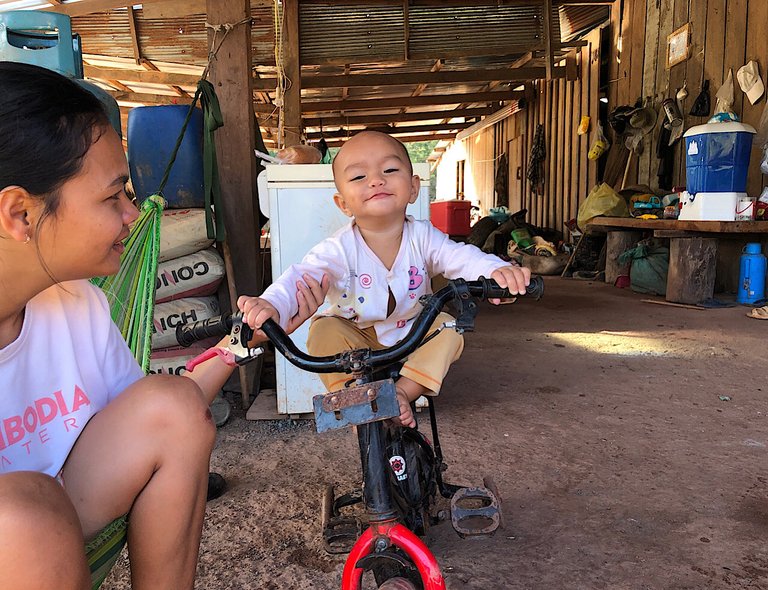 This is our little neighbor. She is a smart baby girl and cute. I always play with her when I buy something from her mom, and her dad will take our daughters to school next month. I hope you are doing well everywhere you are.

CLICK HERE TO JOIN HIVE AND START EARNING CRYPTO LIKE US