Hello everyone 👧.
My family had invited my close relatives from my Mum's side to celebrate Chinese New Year's (CNY) Eve together our house. From early morning till dinner time before our guests arrived, I and my family were busy cleaning our 2 storey big house and preparing food. Since Chinese New Year's Eve, most of us have been experiencing muscle pain. It's Okay, this is all for the sake of happy celebration with family and friends in clean house environment and delicious food.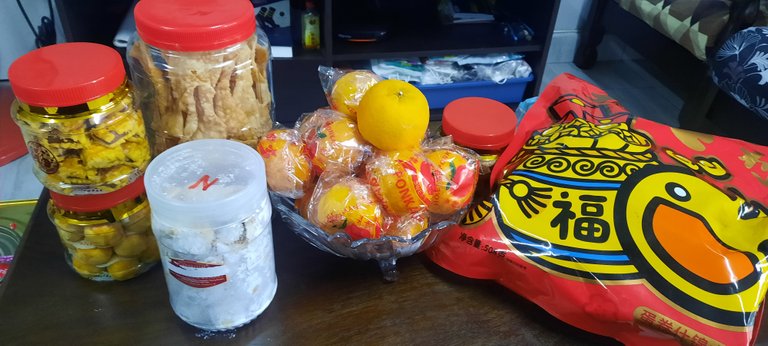 Mandarin oranges, containers of biscuit and snacks for the guests to enjoy
My aunties (Mum's siblings) and their children arrived at our house at night. We all chit-chatted first while waiting for my Dad accompanied by @butwo to finish the ritual (offering incense sticks and burning hell notes) for my late-grandparents outside our house before having dinner together.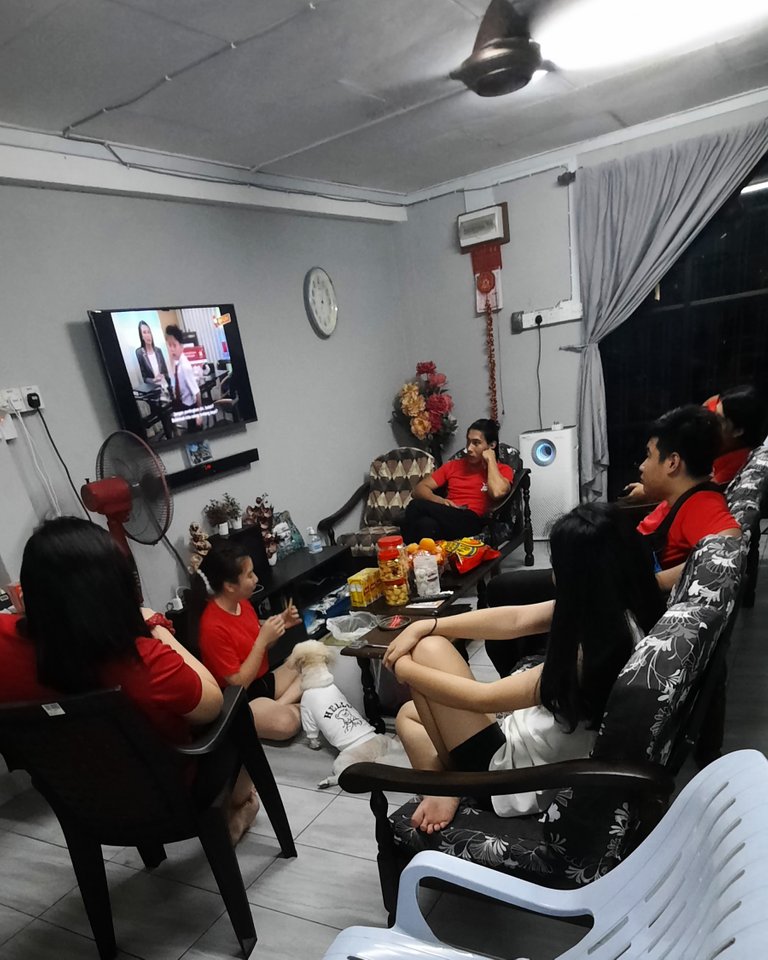 My cousins, Sister and Uku Chan at living room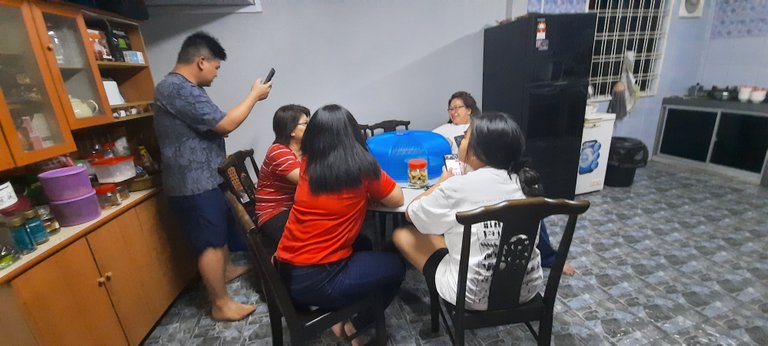 My Mum, Brother, aunties and cousin at dining room or kitchen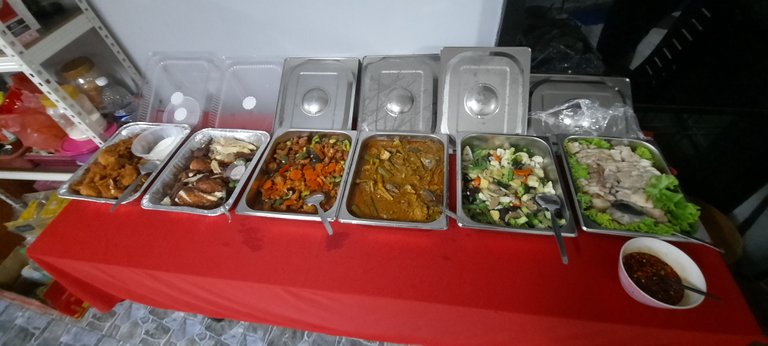 Our CNY's eve dinner
Dinner has started. My family let our guests have their serving of delicious food on their plate first. All of them lined up to get their food.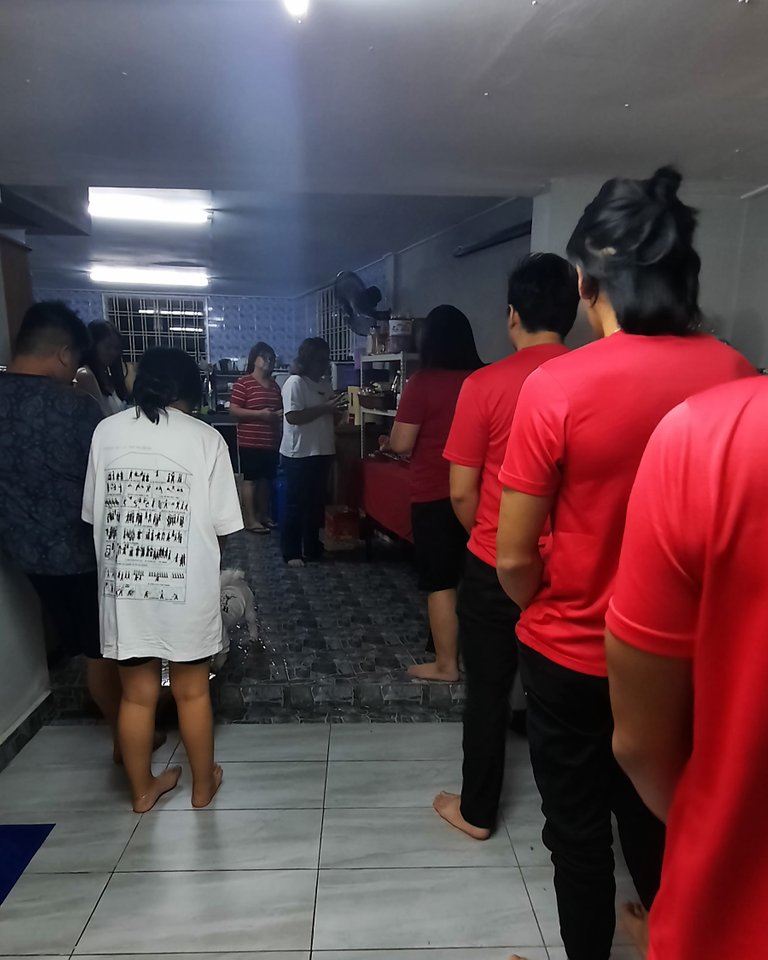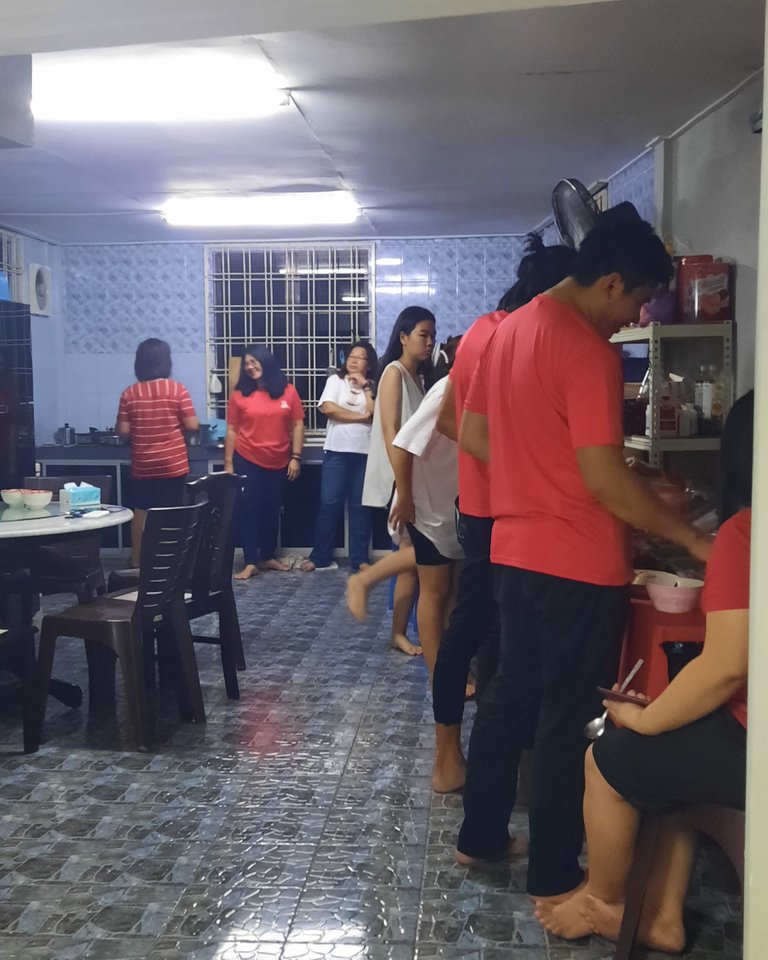 One of my cousins' plate filled with mountain of food and a bowl of vege soup cooked by my Mum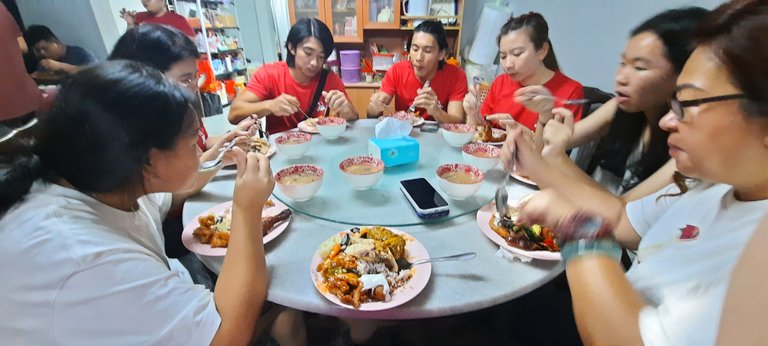 A 6 seated dining table able to fit in 9 people to have meals together
Macaroni fruit salads, also prepared by my Mum for dessert after dinner. Beer also ready by me to enjoy it with my aunties and cousins.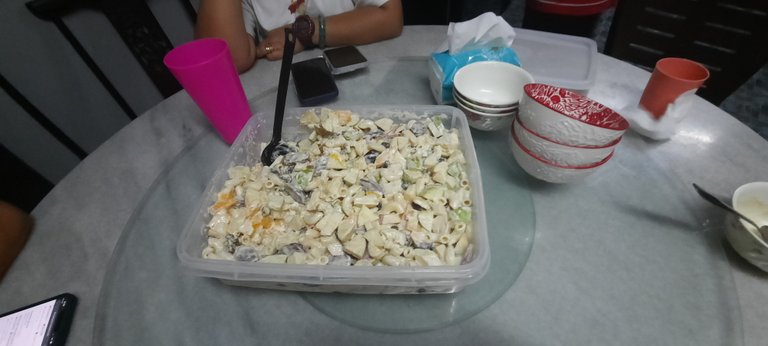 Even though it was not yet the first day of CNY, many of my neighbors had started playing with fire crackers outside. As a result, most of my pets are scared of this fire crackers' noises and hide in safe places except for Uku Chan, my indoor dog. Uku Chan did not hide at any specific spot, rather he stayed near any person that he felt safe with.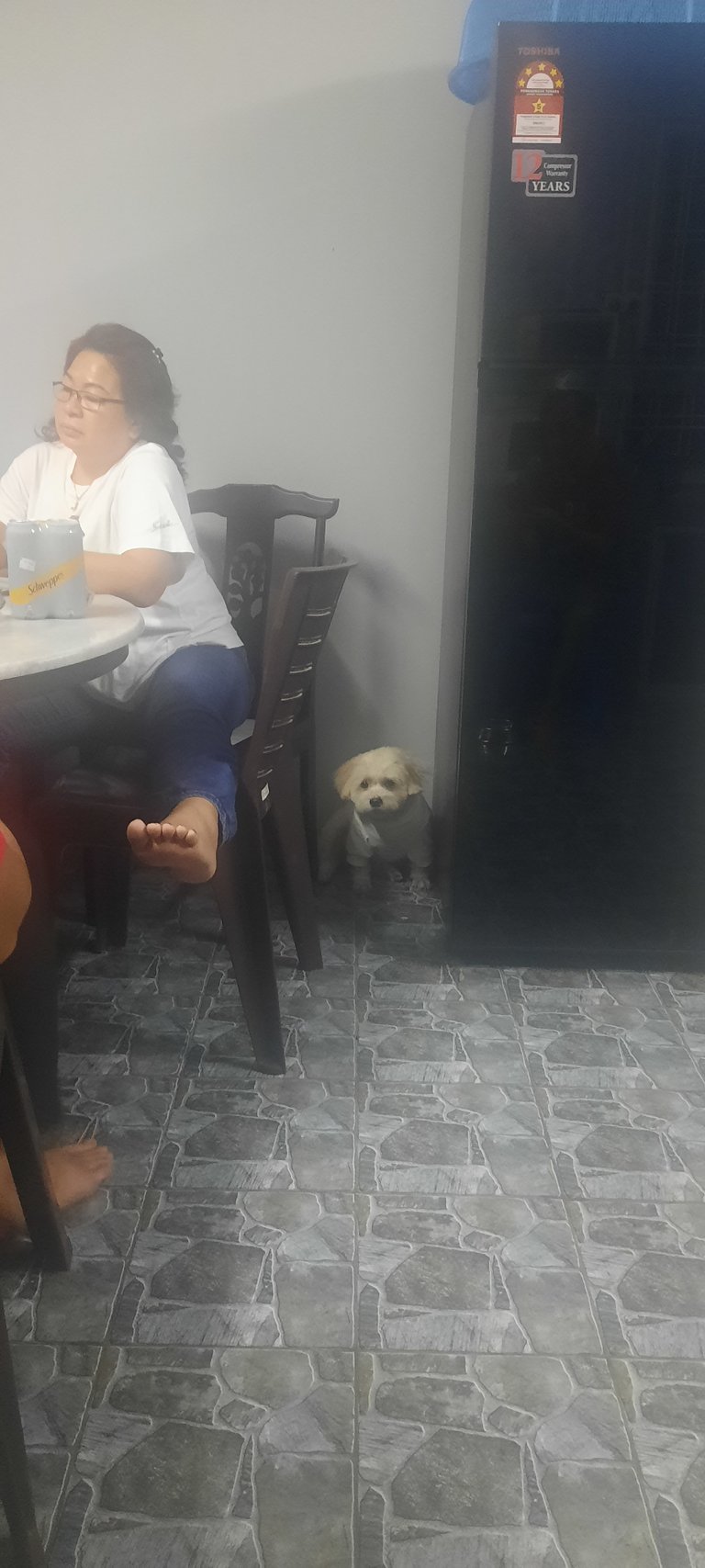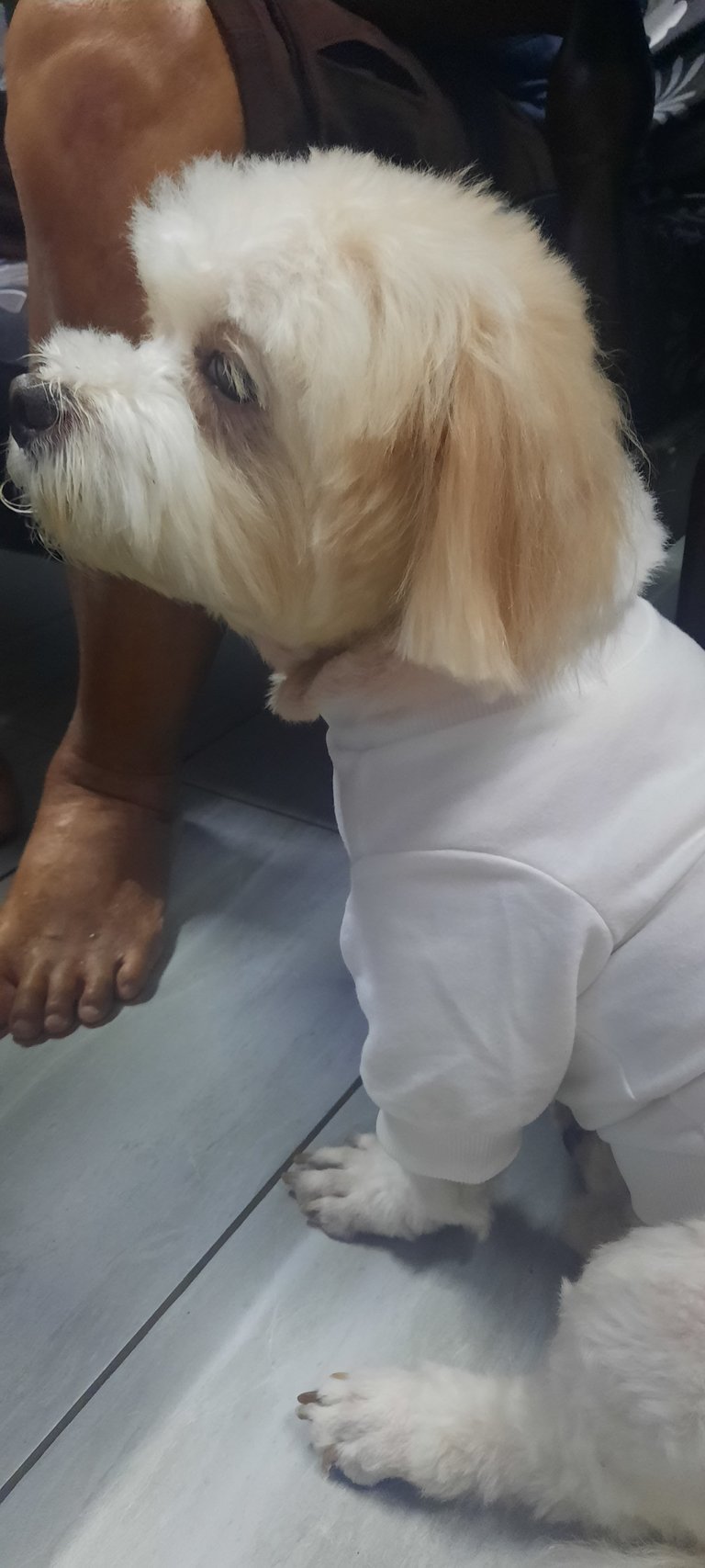 My relatives returned home before midnight. They didn't join us when my house set off fire crackers at 12.00 am, the first day of CNY.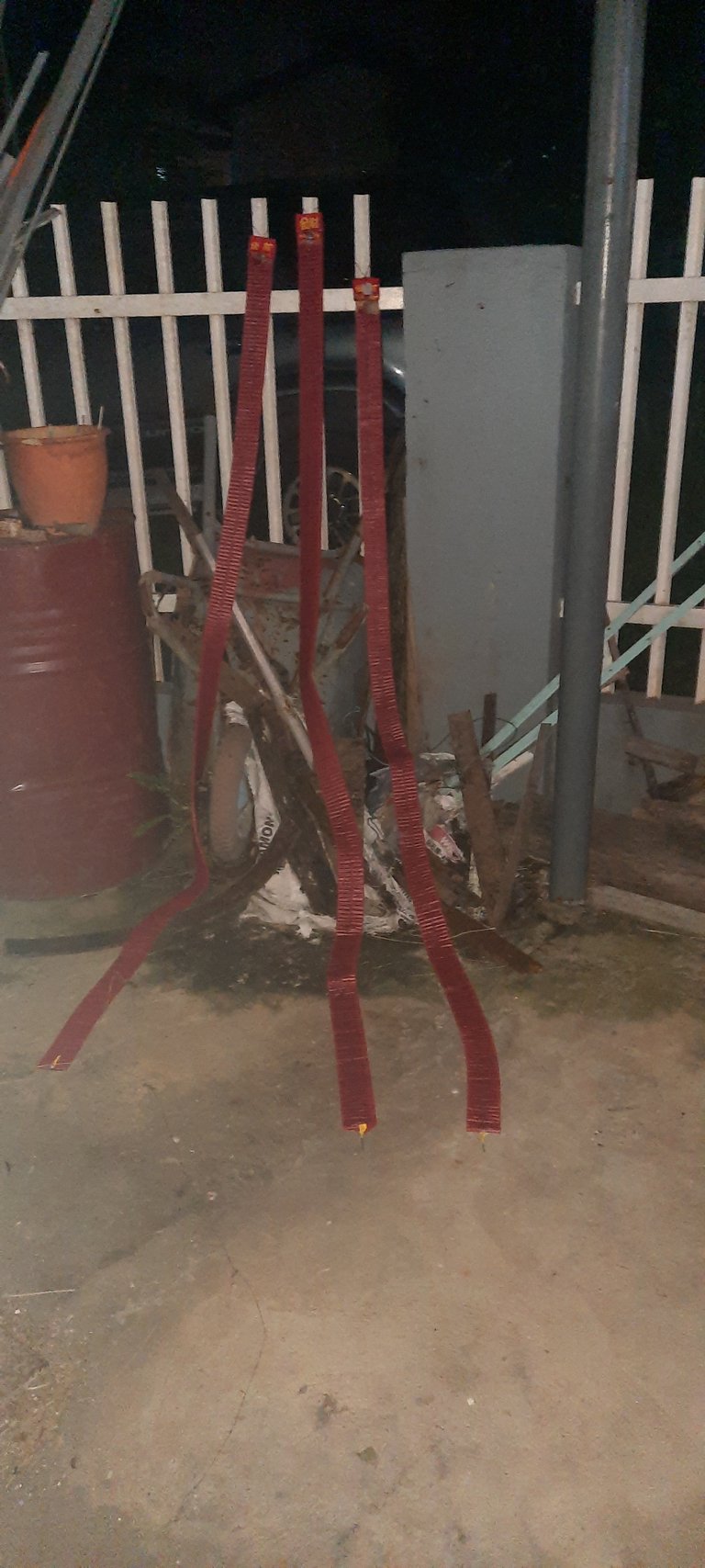 This year, my Brother lit the fire crackers (Last year was @butwo)
Fire crackers are usually lit together with neighbors and at the same time at 12.00 am, but my neighborhood was an exception. My neighbor waited for our side of fire crackers to finish burning off, then they started to lit their own fire crackers then followed by our next neighbor.
We did not discuss this fire crackers matter with our neighbors. Maybe they want to make the fire crackers noises last longer in our neighborhood by doing so.
My neighbor lit the fire crackers after us
@butwo, my siblings and I received red packets (Angpow) from my parents after the fire crackers event.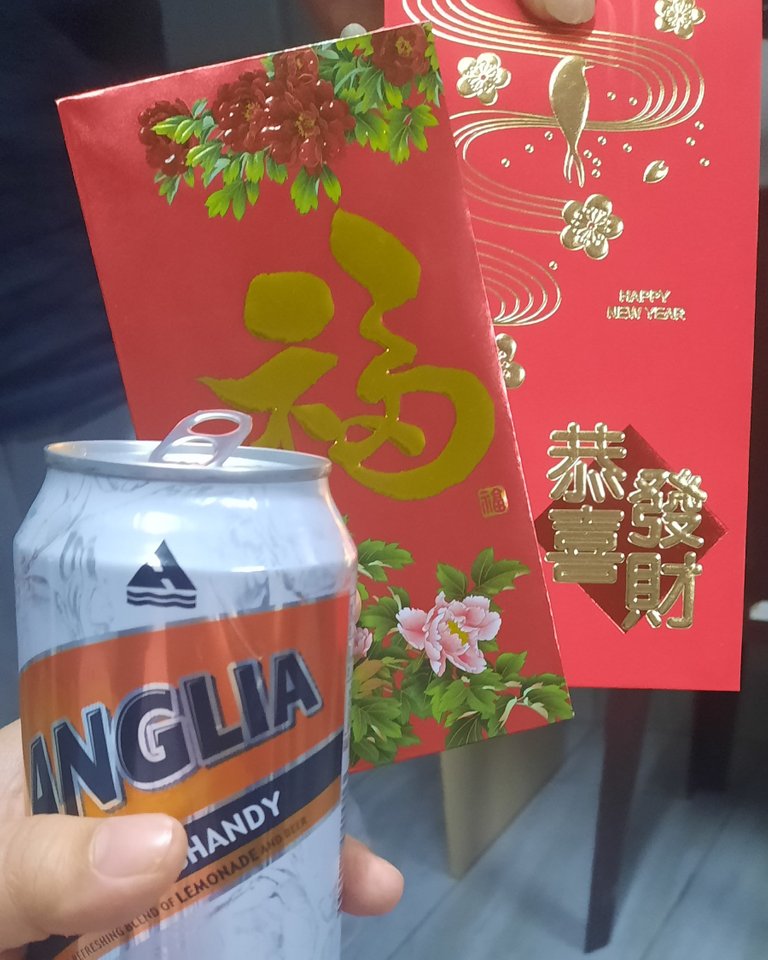 I waited for the lion dance to perform at my house the next day. However, it did not comes by my housing area from the first to the third day of CNY. It's the fourth day of CNY today, and it's also not a public holiday in my country anymore, so the lion dance performers finally comes by my housing area. Luckily, I stayed at home during the day and was able to entertain this lion dance performance at home with my Sister.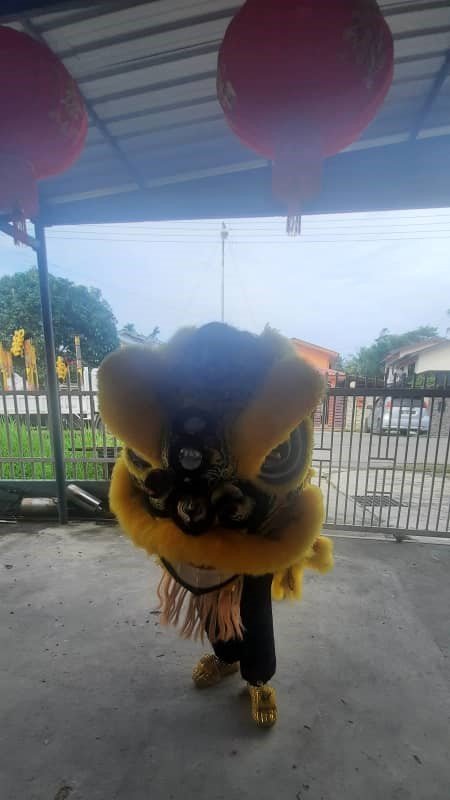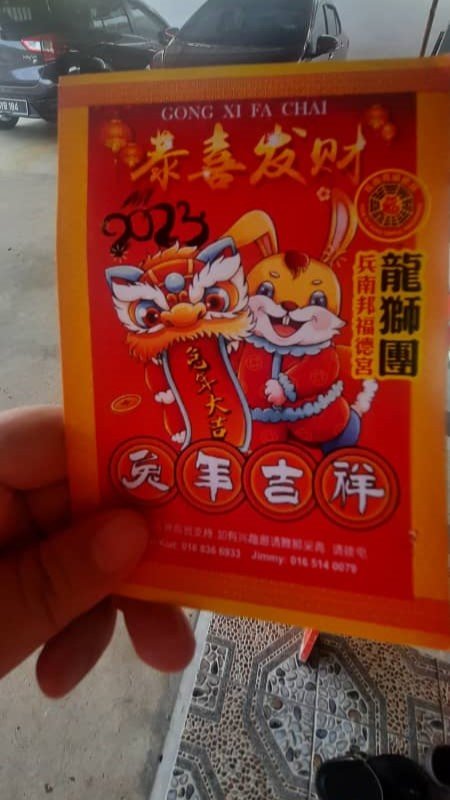 Below is the video I took of the small dragons dance performing at my house. Uku Chan managed to kiss one of the small dragons at that time.
.
That's all. Thanks for reading my post 🤗.