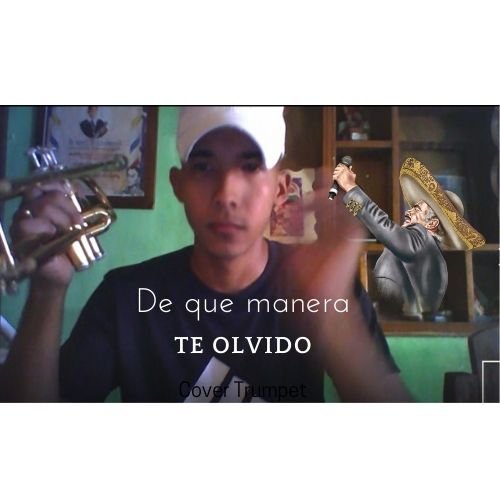 holaaaaaaaa amigos de hive, espero estén muy bien el día de hoy, que la estén pasando muy bien y que hayan comido y estén satisfechos (barriga llena corazón contento).
Hoy les traigo un precioso cover de la canción del género ranchero "de que manera te olvido". Espero les guste mucho, que sea de su agrado y les encante mucho. Dios los bendiga a todos, pasen un feliz día. Disfruten el vídeo ;p
hi hive friends, I hope you are doing well today, that you are having a great time and that you have eaten and are satisfied (belly full, heart happy).
Today I bring you a beautiful cover of the ranchero song "de que manera te olvido". I hope you like it very much, that you like it and love it very much. God bless you all, have a happy day. Enjoy the video ;p

Letra/ Lyrics
Verás que no he cambiado
Estoy enamorado
Tal vez igual que ayer
Quizá te comentaron
Que a solas me miraron
Llorando tu querer
Y no me da vergüenza
Que aún con la experiencia
Que la vida me dio
A tu amor, yo me aferro
Y aunque ya no lo tengo
No te puedo olvidar
A tu amor, yo me aferro
Y aunque ya no lo tengo
No te puedo olvidar
¿De qué manera te olvido?
¿De qué manera yo entierro
Este cariño maldito
Que a diario atormenta a mi corazón?
¿De qué manera te olvido?
Si te miro en cualquier gente
Y tú no quieres ni verme
Porque te conviene callar nuestro amor
¿De qué manera te olvido?
¿De qué manera yo entierro
Este cariño maldito
Que a diario atormenta a mi corazón?
¿De qué manera te olvido?
Si te miro en cualquier gente
Y tú no quieres ni verme
Porque te conviene callar nuestro amor