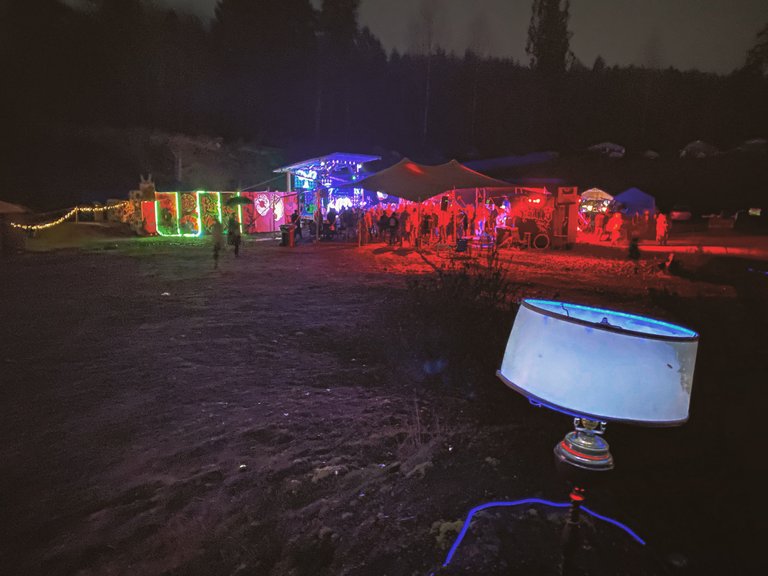 I managed to go party with bass in the woods finally! There was an event called Lucky Charms here on the Island on St Pattys Day!
A first for me since I have never been able to dance outside in the Spring. The best feature of this event was no snow (I am used to the cold Alberta winters, I have never seen the grass green all year round until I moved here).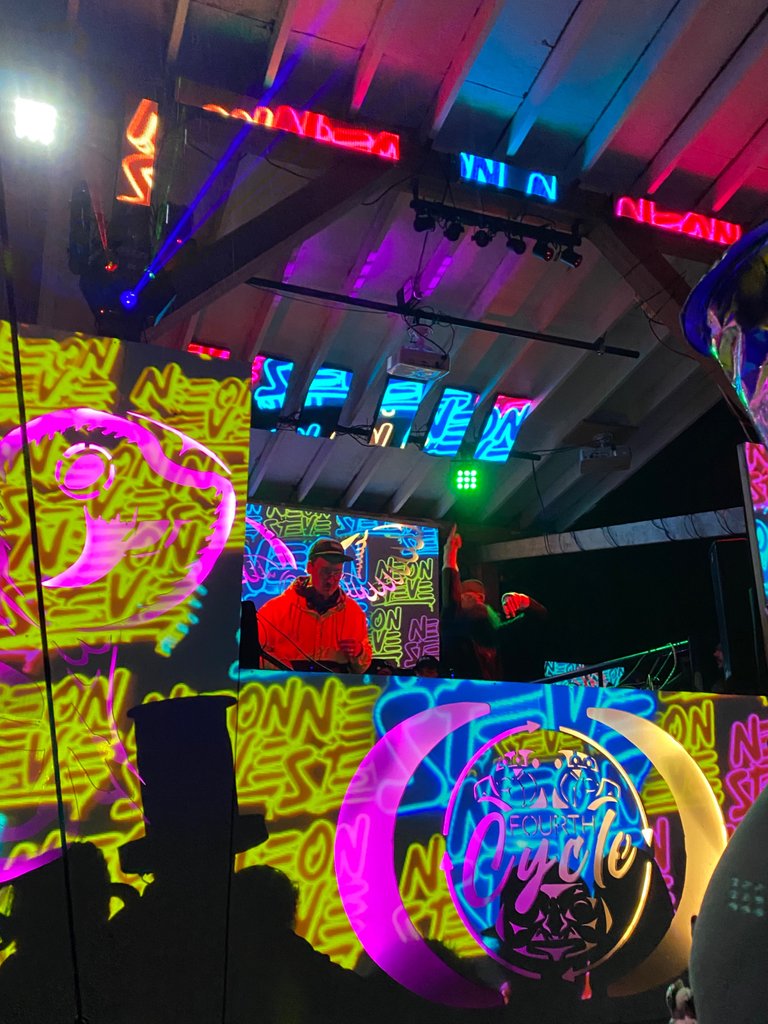 A 2 day event with alot of Island local DJ's, visual artists & sound crew so you know the weekend is gonna be proper. Speaking of which, the picture above here is Neon Steve who played at 4am Saturday morning!
The energy he graced us with was nothing short of stellar. It actually felt like a new awakening since the beginning of the pandemic. We havent been able to be around people in so long it seems. Also experiencing PK Bass Subs makes you feel alive 😎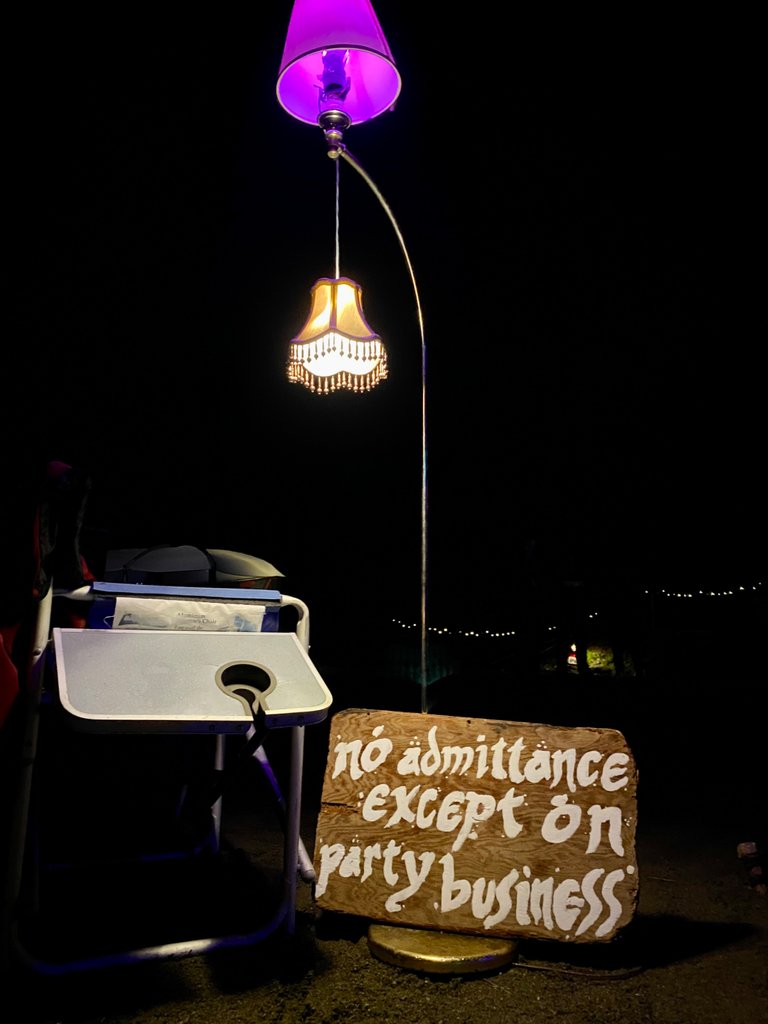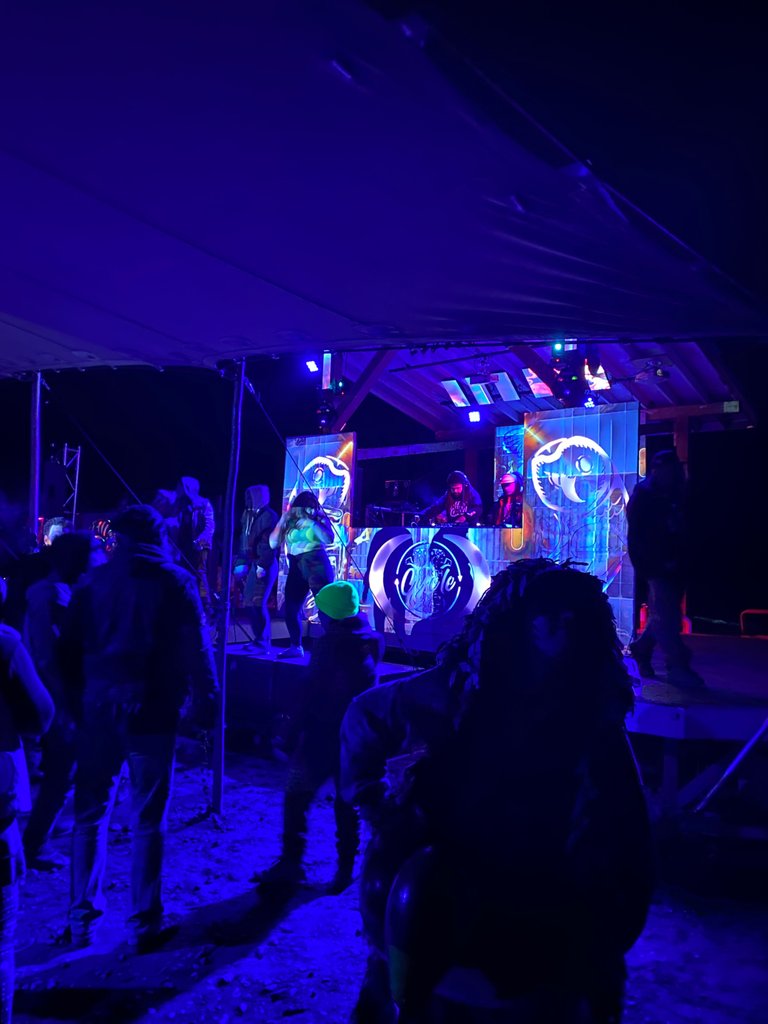 I was having so much fun that I almost forgot to take a picture of myself. It is nice to live in the moment, but we should also captivate memories! Especially when we can have multiple costumes.
I found a penguin water floaty in my closet & thought it would make a great addition to the vibes going on the dancefloor. Honestly creativity can make anything into a comfortable style.
I asked a friend who I didnt know previous before to snap a pic of me! Funny enough, he took one without flash & said "WOW! Your phone takes crazy night shots but I cant see you." … so he took 2 😉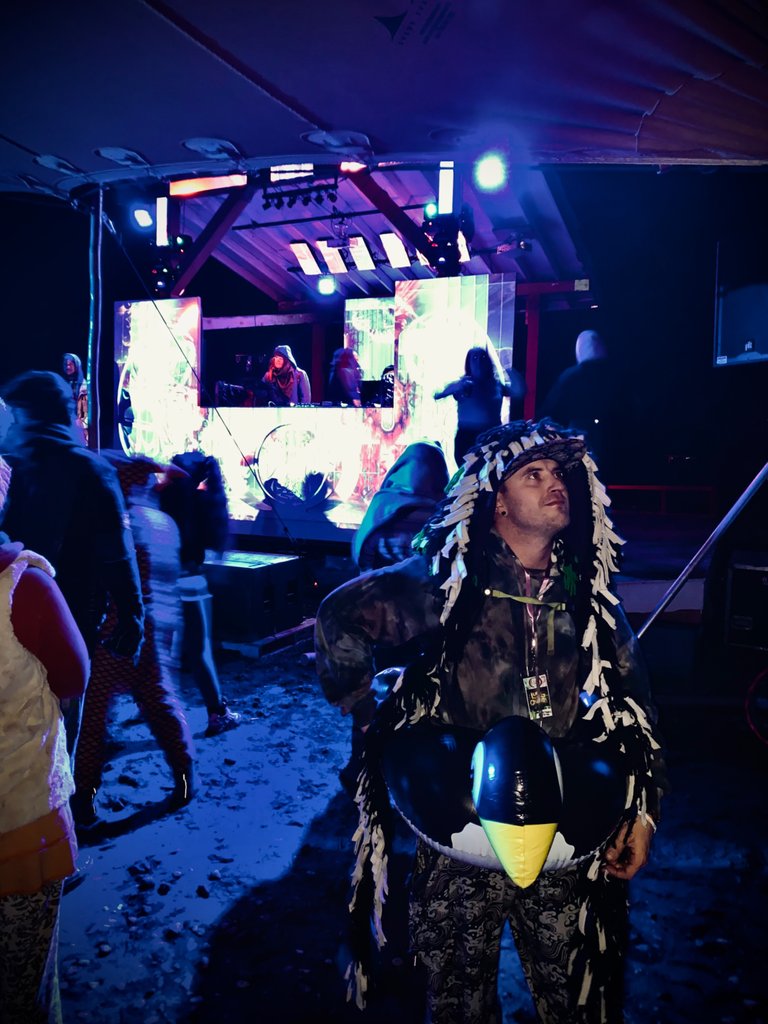 It was really nice to see everyone be able to express themselves. The fire & poi dancers are always a great way to dial into a portal haha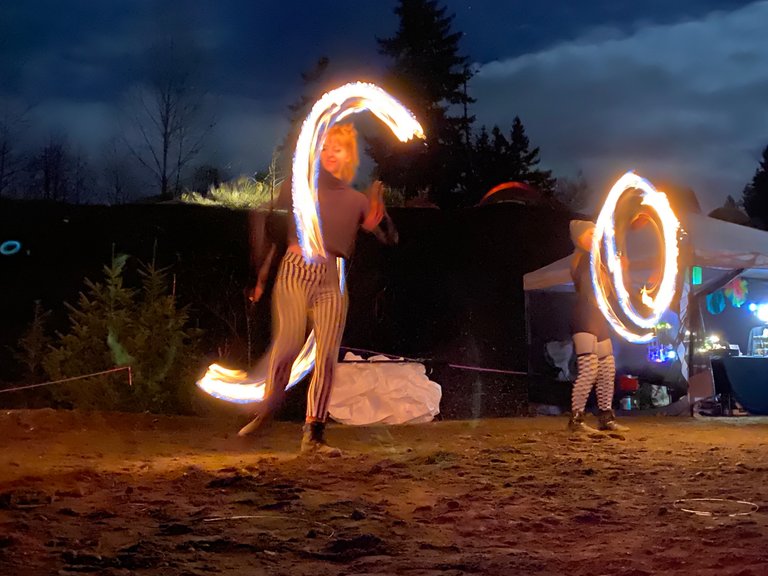 Oh! Also wanted to mention this was the first time I have ever solo attended a festival or anything. I didnt know anyone going in, but I walked out of there with new connections and my heart warm from the community being so awesome! Love ya guys!! Until next time when we slap some bass on the dancefloor