EN:
Hello again. Our token burning event continues. I make the announcement by posting on Fridays. I generalized the activity that started with the title "BHT burning activity". This is my third post this week. Below is last week's data.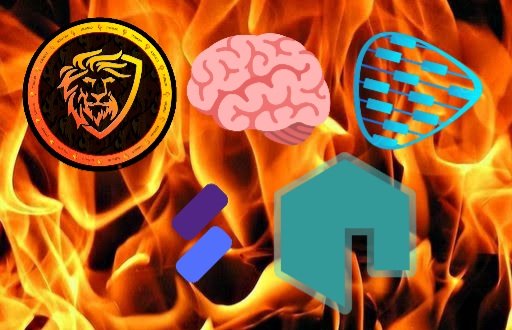 Last week we burned LEO, POB, VIBES and BHT. This week, I'm including the SPORTS Token in the event. 75% of the rewards received for this post will be burned. (I've added @null as a 75% beneficiary.) You will still receive curation rewards for voting on the post. However, I will burn 75% of the rewards I get from sharing.
The purpose of this event is to contribute to the increase of their value by burning some of the tokens we have chosen. If there is a project owner who does not want their tokens to be burned, they can contact by commenting. You can also make suggestions in the comments if there are coins you would like to be included in the event. See you in new posts.
---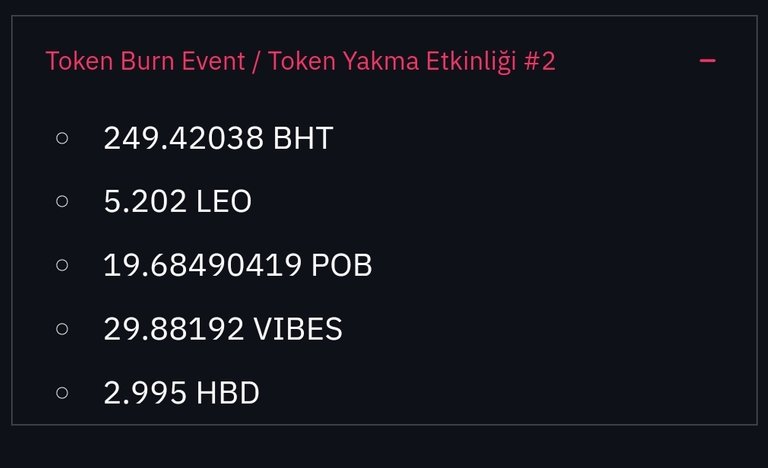 https://hiveblocks.com/tx/ddf9adc14400ca8cc5be19796c5627b269c435f0
https://hiveblocks.com/tx/2e978f4ccb747d8017dc644fe0d589949eeb38ad
https://hiveblocks.com/tx/fd3ea741312707d66d31506d64a0b94c1db10b9b
https://hiveblocks.com/tx/1333626b9b0d8f20167247fd0bc1fd7ed159a681
---
TR:
Tekrar merhaba. Token yakma etkinliğimiz devam ediyor. Cuma günleri bir paylaşım yaparak duyuruyu yapıyorum. "BHT yakma etkinliği" başlığıyla başlayan etkinliği genel hale getirdim. Bu hafta üçüncü paylaşımı yapıyorum. Geçtiğimiz haftanın verileri yukarıda.
Geçen hafta LEO, POB, VIBES ve BHT yakmıştık. Bu hafta SPORTS Token'i de etkinliğe dahil ediyorum. Bu paylaşıma gelen ödüllerin %75'i yakılacak. (@null hesabını %75 yararlanıcı olarak ekledim.) Sizler paylaşıma oy verdiğiniz için kürasyon ödüllerini yine alacaksınız. Ancak ben paylaşımdan elde ettiğim ödüllerin %75'ini yakacağım.
Bu etkinliğin amacı seçtiğimiz jetonlardan bir kısmını yakarak değerlerinin artmasına katkıda bulunmaktır. Jetonlarının yakılmasını istemeyen proje sahibi varsa yorum yaparak iletişime geçebilir. Ayrıca etkinliğe dahil edilmesini istediğiniz jetonlar varsa yorumlarda öneri yapabilirsiniz. Yeni paylaşımlarda görüşmek üzere.