I think it's about time to write about a refreshing topic to relax a bit from the seriousness of the contest and the curation of the posts. And there is nothing more refreshing than music. That's why today I decided that it's time for a new chapter of my "Album of the day" series. And for this edition I bring an album that, even today, makes me dance and jump when I listen to it as if it was the first time I heard it exactly 23 years ago.
The album "Clandestino" by Manu Chao!
---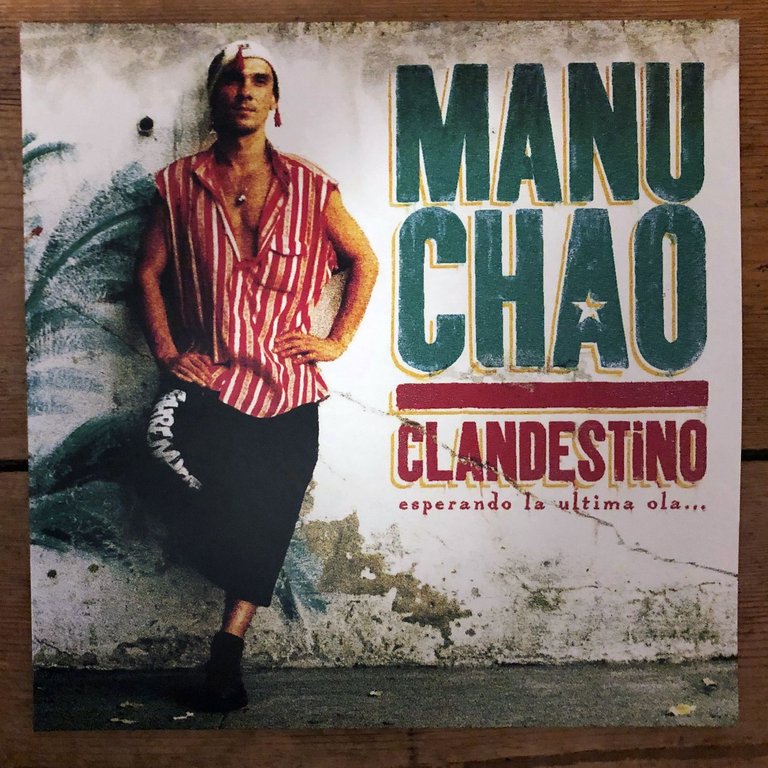 I imagine that many are familiar with the album or at least some of the famous songs from it. Songs like "Bongo Bong", "Desaparecido" and the theme song of the album, "Candestino", are known worldwide. I already knew Manu Chao from his previous band Mano Negra with whom he created hits like "Mala Vida" and "El Señor Matanza". They even gave a concert in Cuba in the early 1990s. I couldn't go because I was too young but I remember seeing the ad on TV and my school teachers talking about the concert.
It was something that attracted a lot of attention because they gave the concert dressed as clowns!
---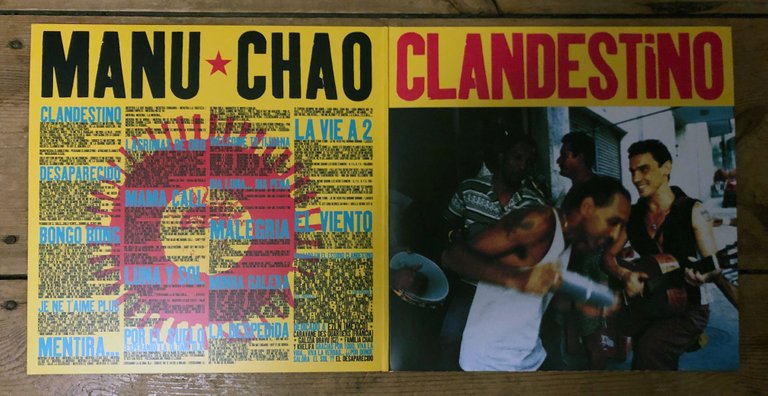 The band disintegrated in 1995 and in 1998 Manu Chao released his first solo album "Clandestino". At that time one of my best friends (like a brother and still is) was a Mexican named Emiliano and he, on a trip that year to Mexico, brought the CD. I remember that winter we didn't stop listening to it and enjoyed it at all the parties we did.
This is definitely one of those albums that are part of the soundtrack of my life.
---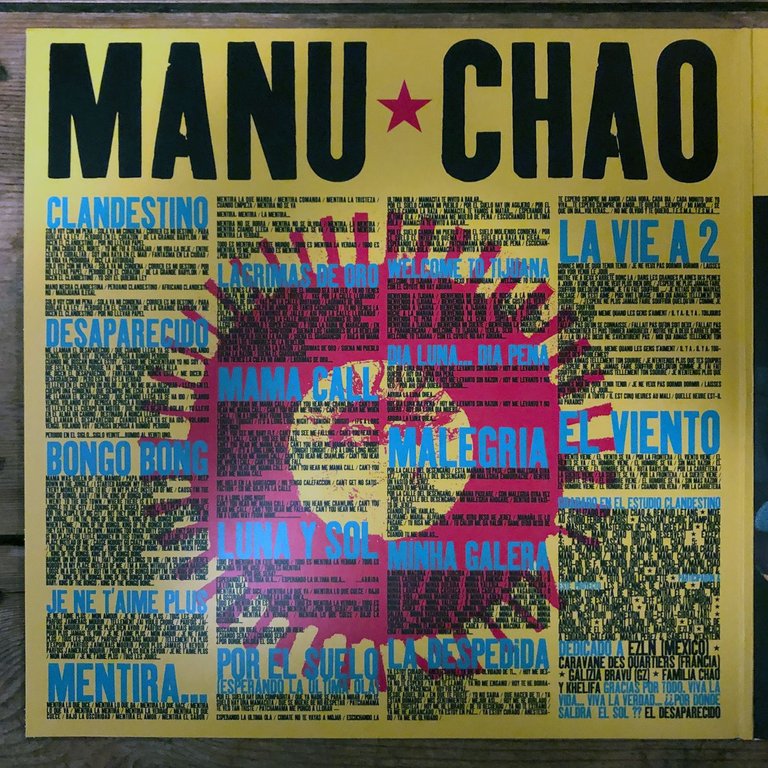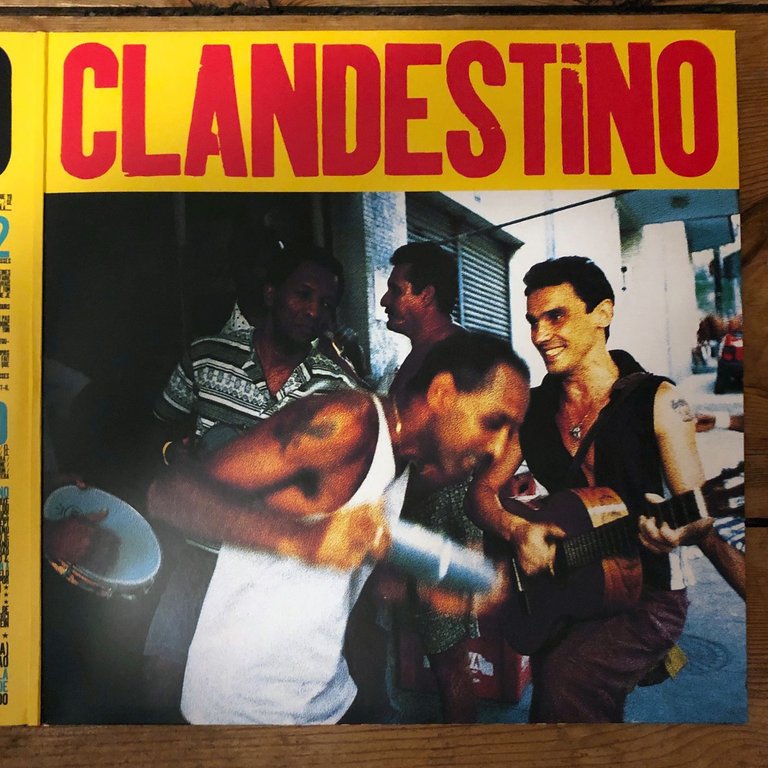 There are not many vinyl record releases made of this album. Counting one unofficial (bootleg) release there have been only seven in 23 years. My version is a 2013 French edition with two discs instead of just one as the album was originally released in 1998, mostly to improve the sound reproduction quality.
This version also came with a CD included. Not bad!
---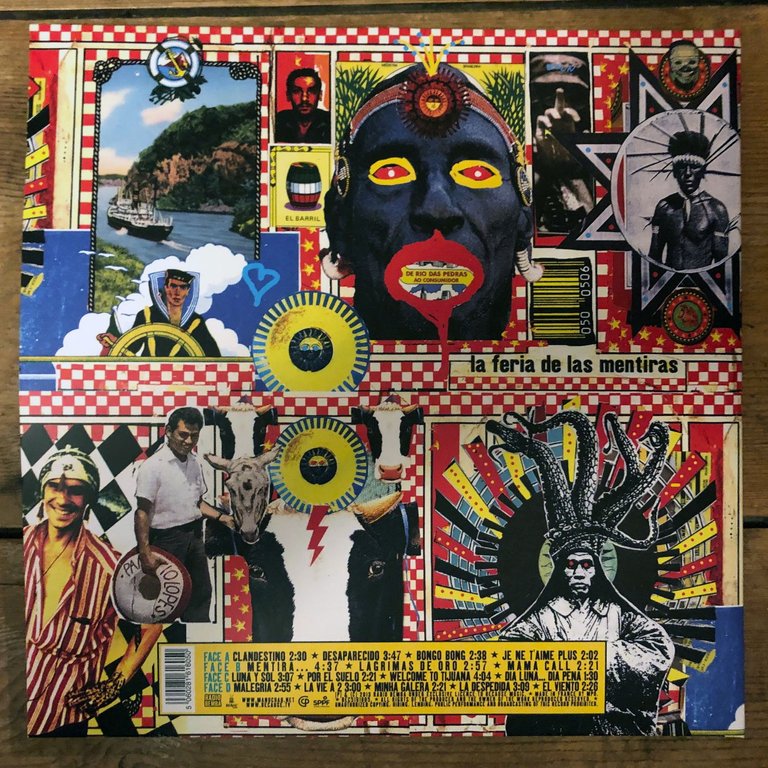 I hope that many here feel as identified with the music of this album as I do. Listening to his music is a joy I wish for everyone and that's why I leave a Youtube video with the music from Manu Chao's album, "Clandestino".
Enjoy!
---