I done a few blogs about gifs.... we started making gifs pretty much the same time we started on Hive and our giffery has expanded from there! We managed to get accredited last Monday every morning since I have logged in to our dashboard on Giphy to see how we are doing. Every morning I get a big of a surprise! Here is our Giphy account https://giphy.com/stickupmusic and then our tenor account if you want to take a look https://tenor.com/users/stickupboys and use some. You can also search stickupboys or stickupmusic on the gif section of chats and stuff on twitter, FB, discord, peak d ....and other sites!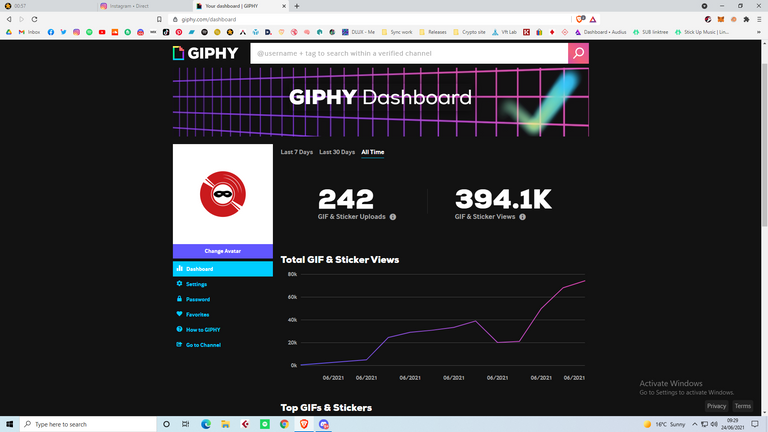 In the 9 days since we started we now have had 391k views of our gifs.... this is incredible! I did not know this would happen. It does make me happy every morning when I see though. Unfortunately we do not make any money from them and you cannot really monetise them. If anyone has any ideas of ways to do this I would be happy to hear them.
I think it is also interesting what the top 20 gifs views we get are! We have done a few for @proofofbrain @hive.pizza and @risingstargame which are all in the top 20. "F You" is number one with 22k views.... is that really the most popular gif people want to use! Nice to see "thanks bro in at number 2 though. "No brainer" and "No brainer" are in at number 4 and 5 which must be good for the POB community. Especially as on Giphy we have embedded the URL to the site in the gifs.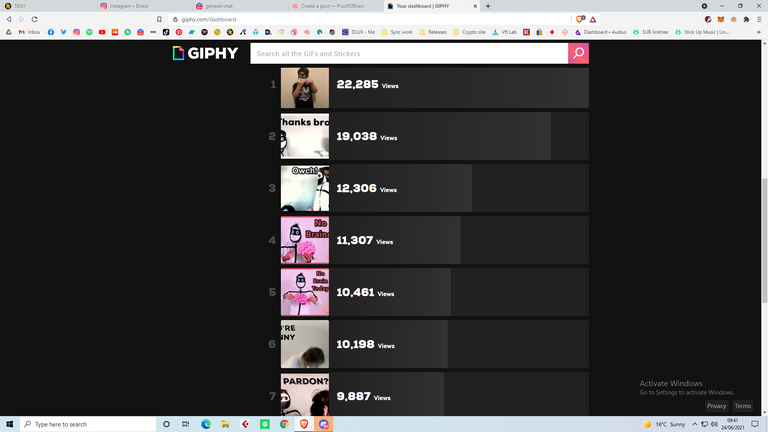 Nice to see rising star game in at number 10 and also Hive Pizza in the top 20. @battleaxe is now in at number 20 and I only just added them this monday!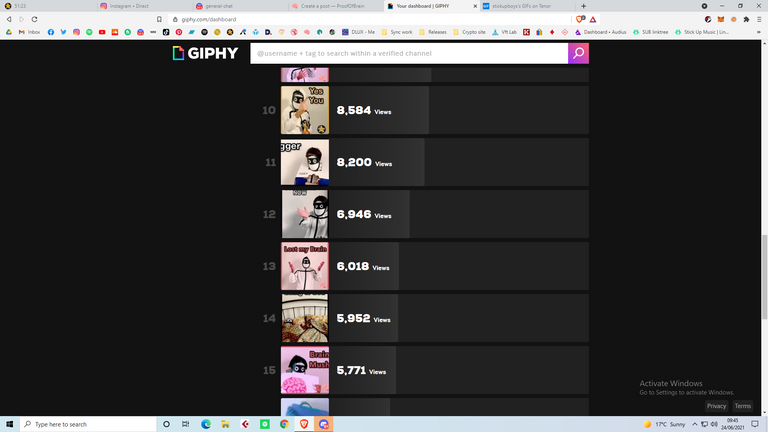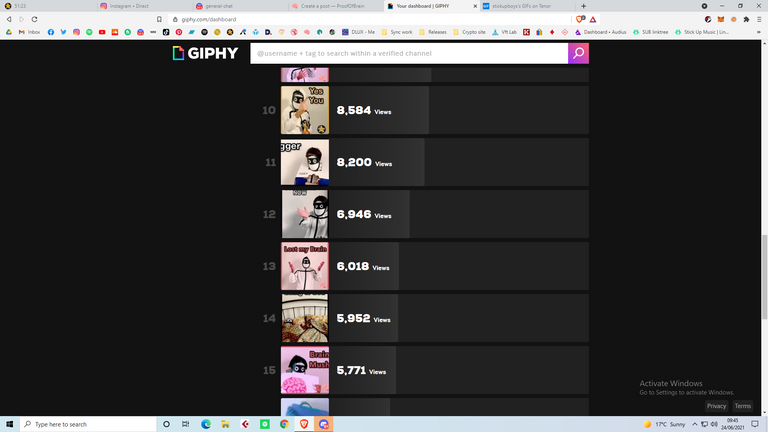 We added some new one this week! I generally keep a list in my notebook while I am in chat and then when I have a lot we make them up. A few highlights are....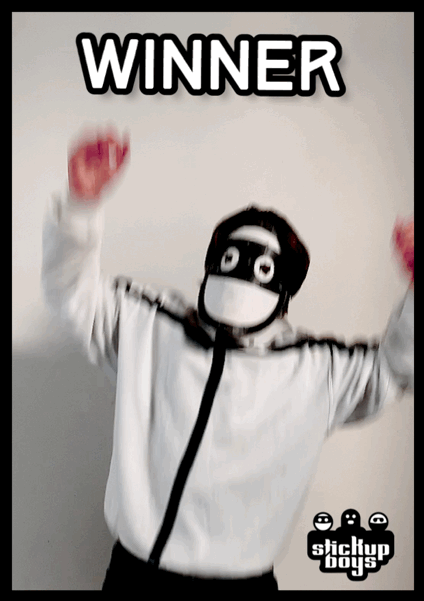 Hope you like them! So if anyone has any suggestions of gifs to make or you want us to make gifs especially for something let us know and we can see what we will do!
Big up the Hive
the Stick Up Boys
https://linktr.ee/StickUpBoys
---
Posted via proofofbrain.io