So far I haven't talked about one of my great passions, and I think it's a good time to address that topic. Vinyl records. And the passion for records is not only for the concept of vinyl itself, but also for the vast and deep universe of music, but with an upgrade, a special sauce, which is exactly the fact that listening to music on vinyl always has a lot more "body" , more "warmth" than listening on a digital device (whether Hi-Fi or not), it's just different! And no, I'm not a sound quality bore and I don't download files in FLAC. I just like it too, to hear the actual version and material of the album that I like, to imagine that it was intentionally mechanically made for that group or person and that when you make the needle of the device touch the grooves of the device, you're literally reproducing a analog and physical copy of the noises made by the person who sang and played there, it's like a more faithful reproduction of the past, as if somehow you had an extra plugin and even more authentic than all the other experiences that came after.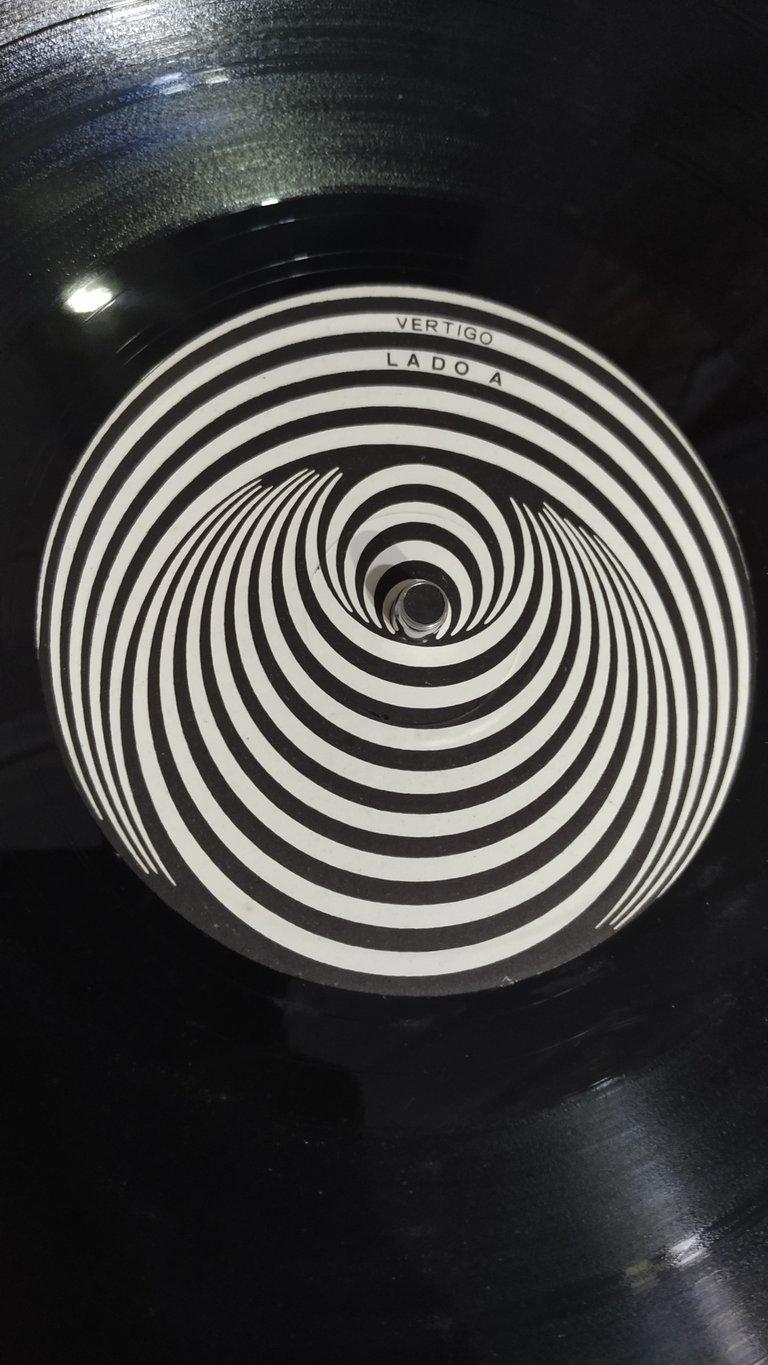 Not to mention the covers! The art of vinyl is another level and without a doubt it was the biggest loss in this "post Compact Disk" phase where we practically did not experience the emotions of taking a large cover in our hands with the photo, back cover, graphic design, artistic and often real works of art in the form of cover. The experience of buying (or earning, or trading, or finding, etc.) an album you love, sitting down to look carefully at the cover, the inside information about who recorded it, where it recorded it, some small detail that the artist may have left (no it was rare to have small dedications, phrases, subliminal messages from the artists), while you hear that bass that only a vinyl can offer and that crackle and squeak filling the empty space of the songs, it is without a doubt an experience that is worth 100% of your time and money.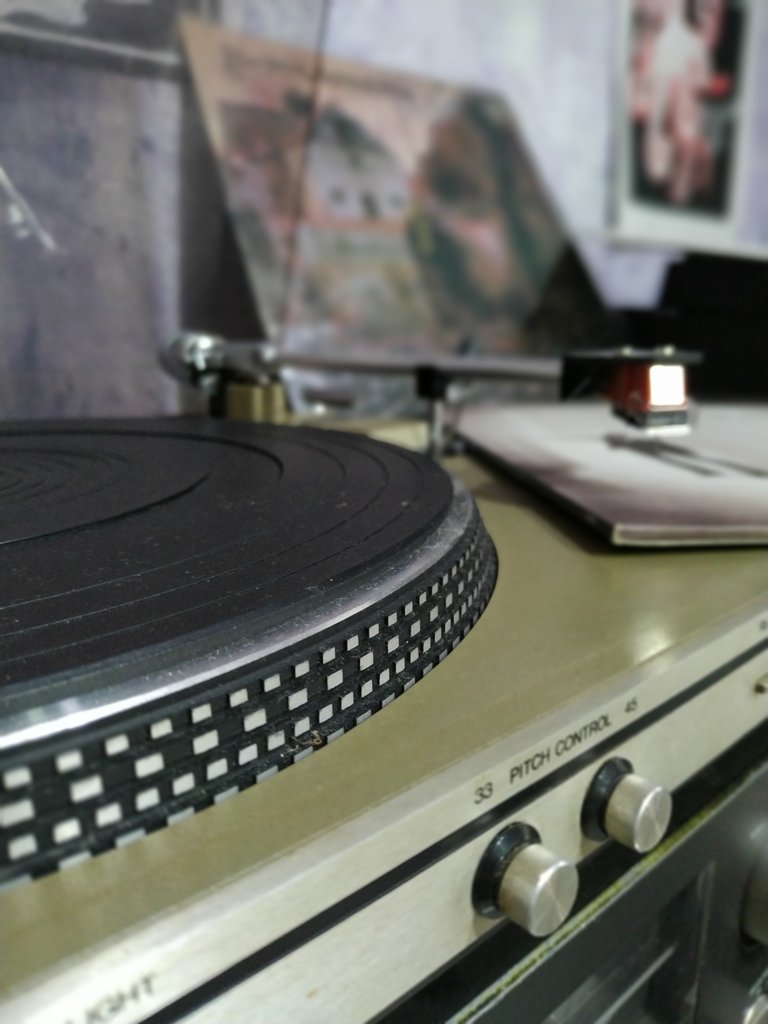 And speaking of money, that's a big problem in the vinyl market these days, given that LP records are coming back in full force, we see an absurd price dominating record sales, at least when we think about national money, where a new record tends to cost from 90.00 to 500.00 reais! No doubt this makes hobbies an elite act, unfortunately. Of course, it's not rare that you end up getting some records from someone you know, or buy them for absurdly ridiculous prices, like a record worth R$500.00 and I paid R$30.00.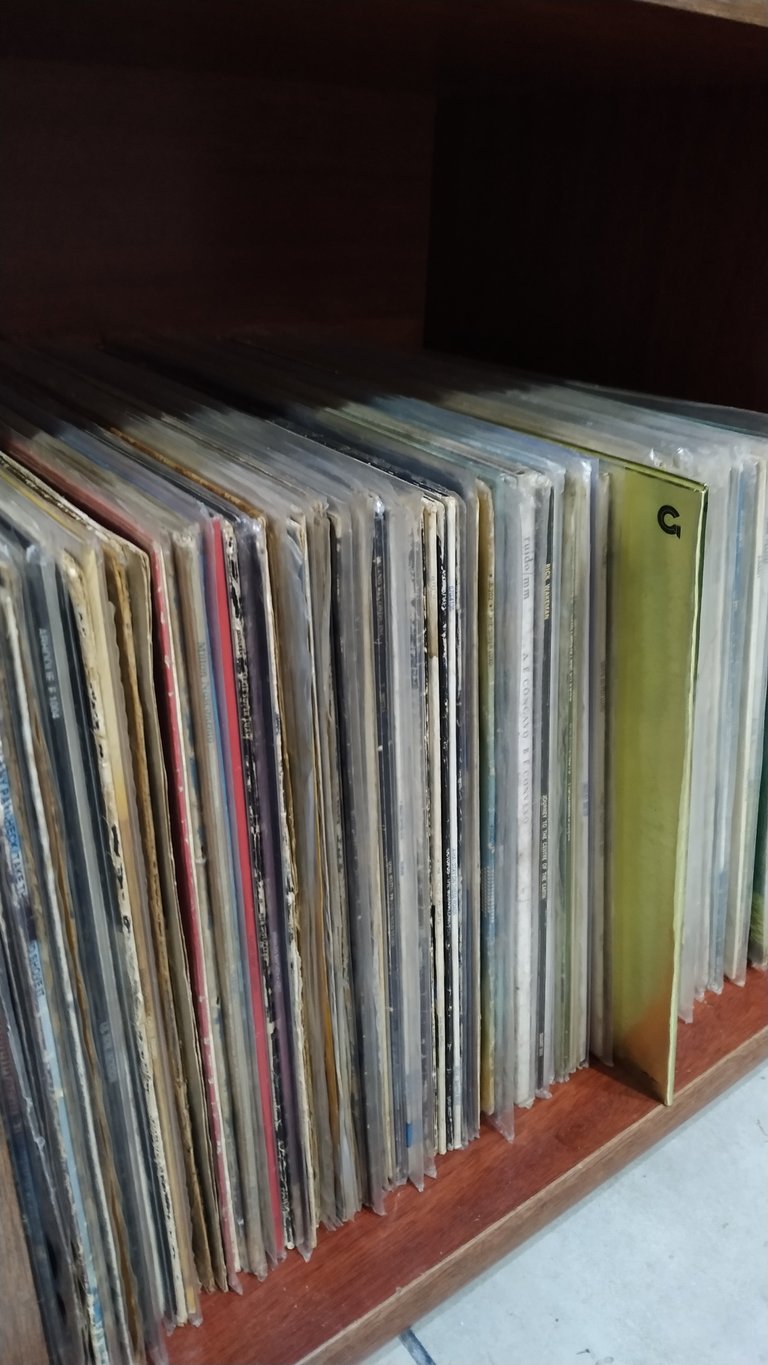 Anyway, I decided to leave this brief report of the passion for vinyls and I hope it was interesting for you. When I have the necessary spirits I will make a review of records I like a lot and some photos of the details of it! And if you are also a vinyl record lover, please leave your report!
Thanks for reading and voting!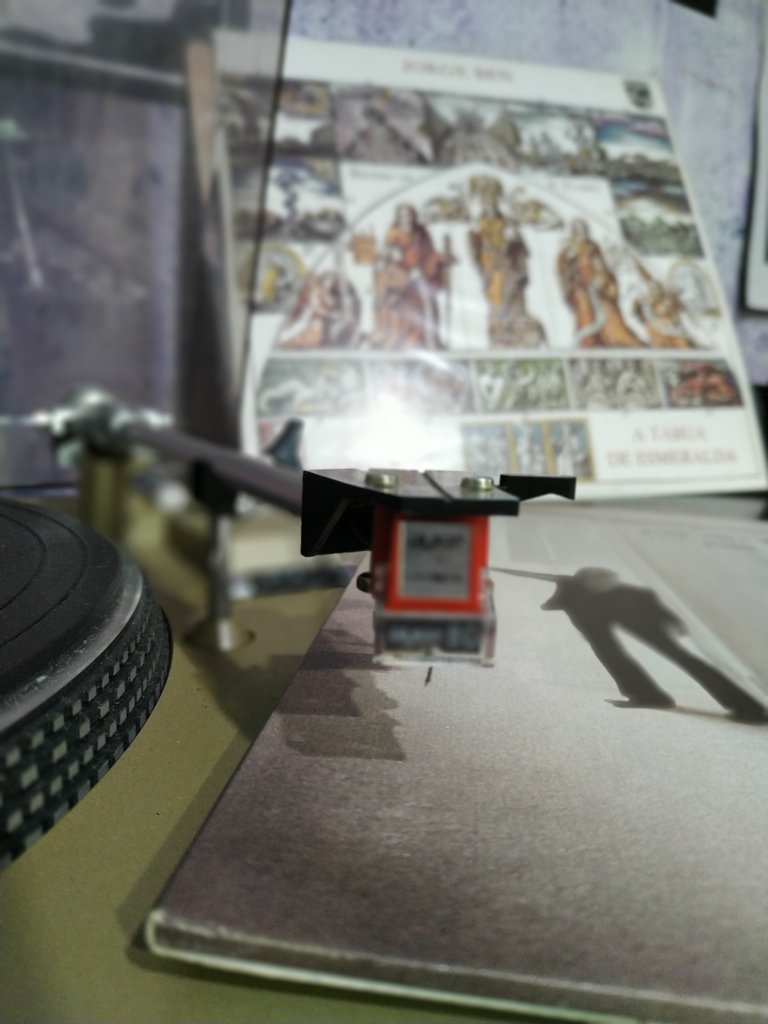 All photos are from my collection and my device
Thômas Helon Blum

Eu até agora não havia falado sobre uma de minhas grandes paixões, e acho que é uma boa hora para tratar desse tema. Os discos de vinil. E a paixão pelo discos não é só pelo conceito do próprio vinil, mas também pelo universo vasto e profundo da música, porém com um upgrade, um molho especial, que é exatamente o fato que ouvir música no vinil tem sempre muito mais "corpo", mais "calor" do que ouvir em um aparelho digital (seja Hi-Fi ou não), é apenas diferente! E não, não sou um chato da qualidade sonora e nem baixo arquivos em FLAC. Eu apenas gosto também, de ouvir a versão real e material do álbum que eu gosto, imaginar que ele foi intencionalmente feito mecanicamente para aquele grupo ou pessoa e que quando você faz a agulha do aparelho tocar os sulcos do aparelho, você está literalmente reproduzindo uma cópia analógica e física dos ruídos feitos pela pessoa que cantou e tocou ali, é como se fosse uma reprodução mais fidedigna do passado, como se de alguma forma você tivesse um plugin extra e inclusive mais autêntico que todas as outras experiências que vieram depois.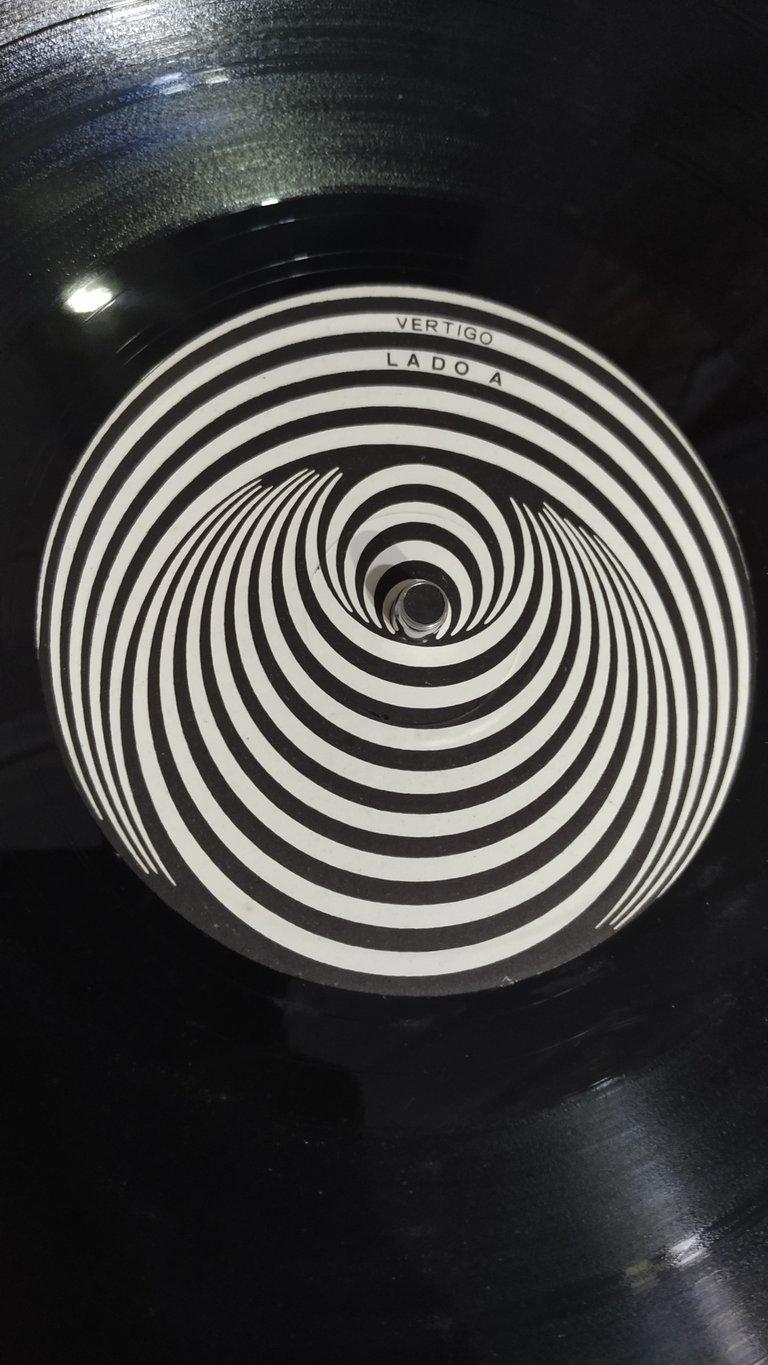 Sem falar das capas! A arte dos vinis é outro nível e sem dúvidas foi a maior perda nessa fase "pós Compact Disk" onde praticamente não vivenciamos as emoções de pegar uma capa grande nas mãos com a foto, contra capa, projeto gráfico, artístico e muitas vezes verdadeiras obras de arte em forma de capa. A experiência de comprar (ou ganhar, ou trocar, ou achar, etc) um disco que você ama, sentar para olhar atentamente a capa, as informações internas sobre quem gravou, onde gravou, algum pequeno detalhe que o artista pode ter deixado (não era raro terem pequenas dedicatórias, frases, mensagens subliminares dos artistas), enquanto você ouve aqueles graves que só um vinil pode oferecer e aquele estalidos e chiados preenchendo o espaço vazio das músicas, é sem dúvidas uma experiência que vale 100% de seu tempo e dinheiro.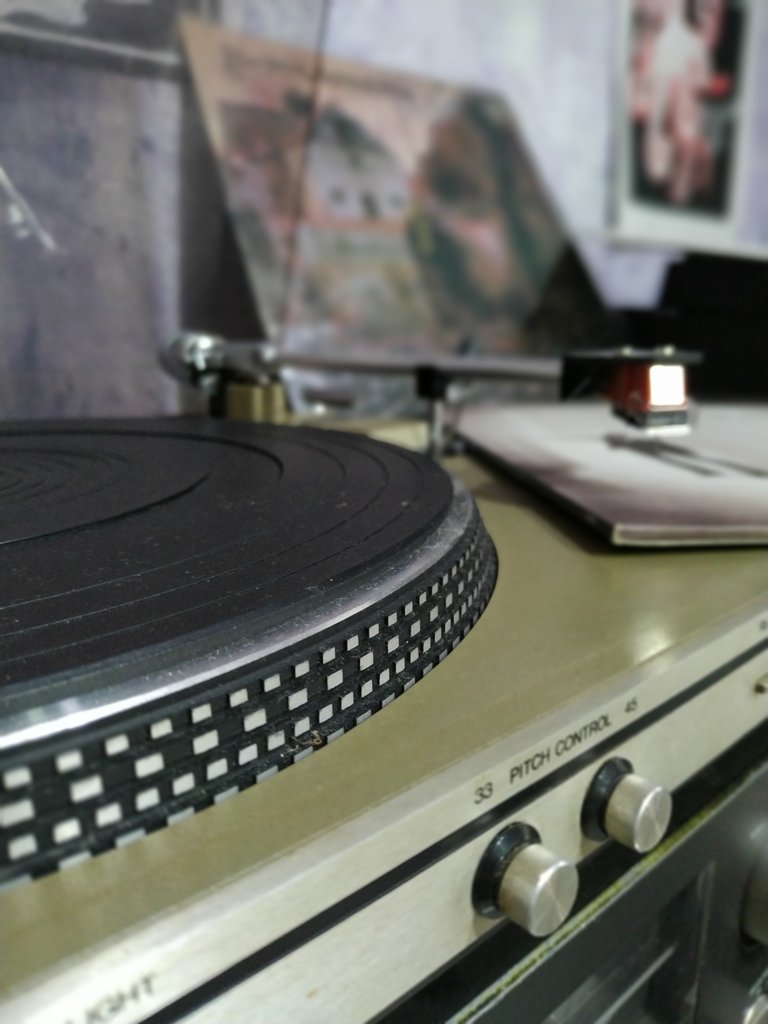 E por falar em dinheiro, taí um grande problema do mercado do vinil atualmente, dado que os discos LP estão voltando com força total, vemos um preço absurdo dominando as vendas de discos, ao menos quando pensamos em dinheiro nacional, onde um disco novo costuma valer de 90,00 à 500,00 reais! Sem dúvidas isso torna o hobbie um ato elitizado, infelizmente. Claro, não é raridade você acabar ganhando alguns discos de algum conhecido, ou comprá-los por preços absurdamente ridículos, como um disco que vale R$500,00 e eu paguei R$30,00.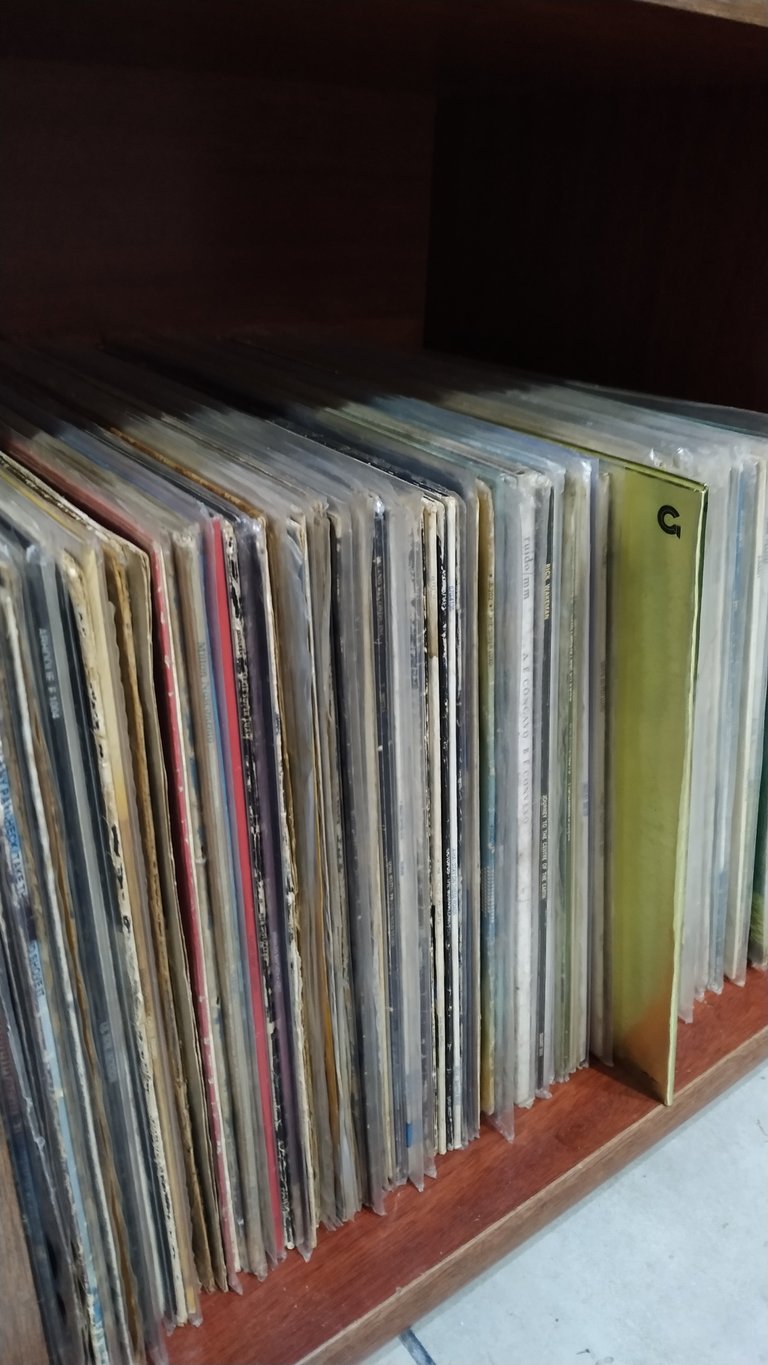 Enfim, decidi deixar esse breve relato da paixão pelos vinis e espero que tenha sido interessante para vocês. Quando eu tiver ânimo necessário farei um review de discos que eu gosto muito e algumas fotos dos detalhes dele! E caso você seja também um amante dos discos de vinil, por favor, deixe seu relato!
Obrigado pela leitura e pelo voto!
![IMG_20210823_175000.jpg](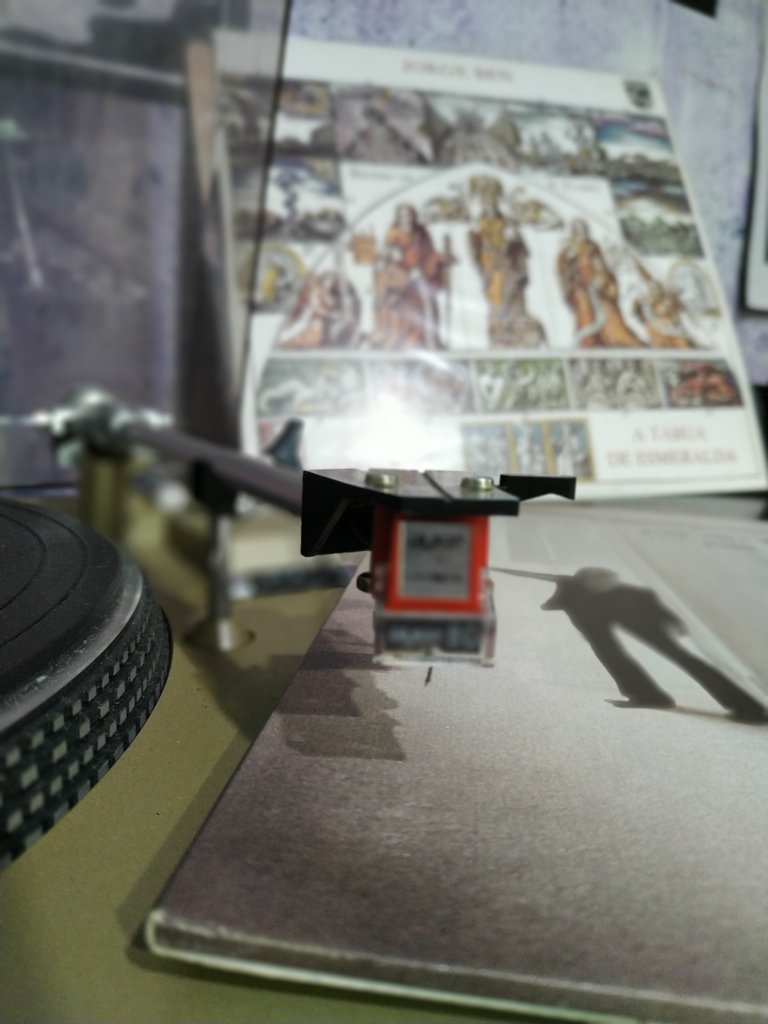 Todas as fotos são de minha coleção e meu aparelho
Thômas Helon Blum

---
Posted via proofofbrain.io