Hello everyone! I just got finished getting whitelisted and minting my first NFTs on the new HiveLIST NFT Marketplace! These particular NFTs are minted with Limited Reproduction Rights. This means that the owner of the NFT has the right to use the album in videos, film, presentations, or any other commercial or personal use.
This NFT does NOT give the creators license nor original publishing rights.
When someone purchases these NFTs, I will send you a link via BeeChat which you can easily access on Peakd.com in the upper right corner of the screen. You can also access it in the main menu on Hive Keychain Mobile.
Please give at least 24 hours for me to send the code. I will be checking the markets daily. If you purchase the NFT, you can also feel free to send me a message on BeeChat and I will get you the link and coupon code!

The link will lead you to the album on the Hivelist store. The message will also contain a coupon code that will allow you to 'purchase' the album at no cost. Just enter the coupon code after adding the album to your cart and then go through the check out. This adds the downloadable files to your account which you can access under the 'My Account' menu on the Hivelist.store.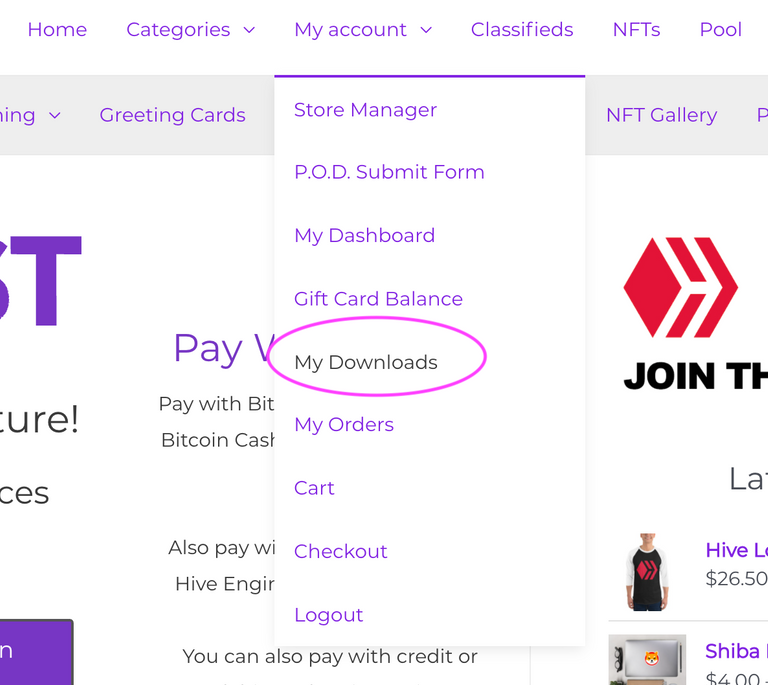 This is my solution until we can get the unlockable files feature in the Hivelist NFT marketplace.
So if you are a creator or have a project that needs some cool electronic music, come check out my stuff! Feel free to preview the songs on my Hivelist store https://hivelist.store/shop/groove-logic/ before you purchase the NFTs!
Or... if you don't need the commercial rights, I would sure appreciate the download purchase if you like what you hear! We are trying to take the music industry back for artists!
New music and practice sessions coming soon! Please give me a follow on this account, or you can also find all my important links at https://groovelogic.audio