Start your 2022 music career journey with the help you need. We currently have room for 2 more Indie PR Campaigns at Indie Band Guru
Our experience running the Indie Band Guru music review blog for more than a decade has given us a ton of insight into the process of how artists attempt to get media coverage, placements, and publicity. Weeding through hundreds of submissions per day has allowed us to learn the best practices that really work. We also saw some of the worst submissions imaginable.
Also during that time we have built up a large network of bloggers, journalists, and playlist curators that support independent music. These friendships give us a leg up to reach music lovers all over the world.
We know Independent Music Lovers and they know Indie Band Guru.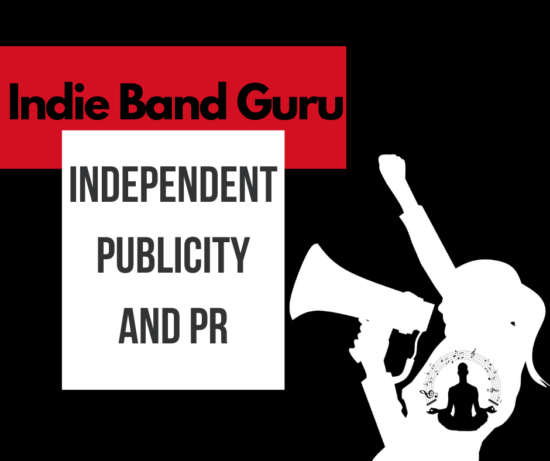 Helping hard-working artists with great music has been our passion for a long time here at Indie Band Guru. We continue to do this now for select artists with our Indie Publicity and PR services.
We work closely alongside our clients to develop a PR plan that will properly and uniquely market their music. Crafting artist biographies, press releases, one-sheets, social media posts, and other needed media assets will help get your music and your artist brand noticed. Point your career in the direction you want it to go.
For the next step in the IBG Indie Publicity campaign, we will reach out to our strong network of bloggers, journalists, playlist curators, college radio programmers, and other music industry pros to highlight your music and get it the exposure it deserves.
As part of an IBG PR campaign, you can expect the following:
Set actional goals for your PR campaign.
Help create your personalized publicity plan.
Finalize your image and branding to prepare for the campaign.
Update your band's bio using our expert roster of music writers.
Create an Electronic Press Kit (EPK) for your band.
Optimize your social media profiles.
Compose professionally written press releases.
Prepare your band's email pitches (for shows, PR, touring, fans, etc.).
Reach out to our extensive network of music journalists.
Reach out to our growing network of Spotify curators.
Reach out to our growing network of College/Online/Indie Radio stations.
Keep you updated along the way with detailed reporting and feedback.
With the new year here, IBG Indie Publicity and PR services are in HIGH demand.
We only work with a few select artists at a time, and currently have room for 2 more bands/artists
Get in touch directly through our CONTACT PAGE or email us directly at [email protected]
TESTIMONIALS
"Working with Indie Band Guru has been such a pleasure. Keith and Sam were not only really helpful with promoting our content, but they were also willing to respond, almost instantly, to any of our questions at any time. It's clear from working together that Indie Band Guru is in it for You and the Music because they believe in you and actually want you to succeed. Keith became more than just a PR rep but a friend and trusted colleague."
-Jonas Lewis-Anthony of The Wilderness
"Indie Band Guru has been an invaluable part of my independent music career! Keith has not only written up positive, supportive reviews and premiers of my music, but he has also helped me to understand the importance of relationship-building and running a PR campaign for my music. He has done so by offering learning resources and opportunities to connect with other bloggers and industry professionals."
– Nashville Singer-Songwriter Jon Pattie