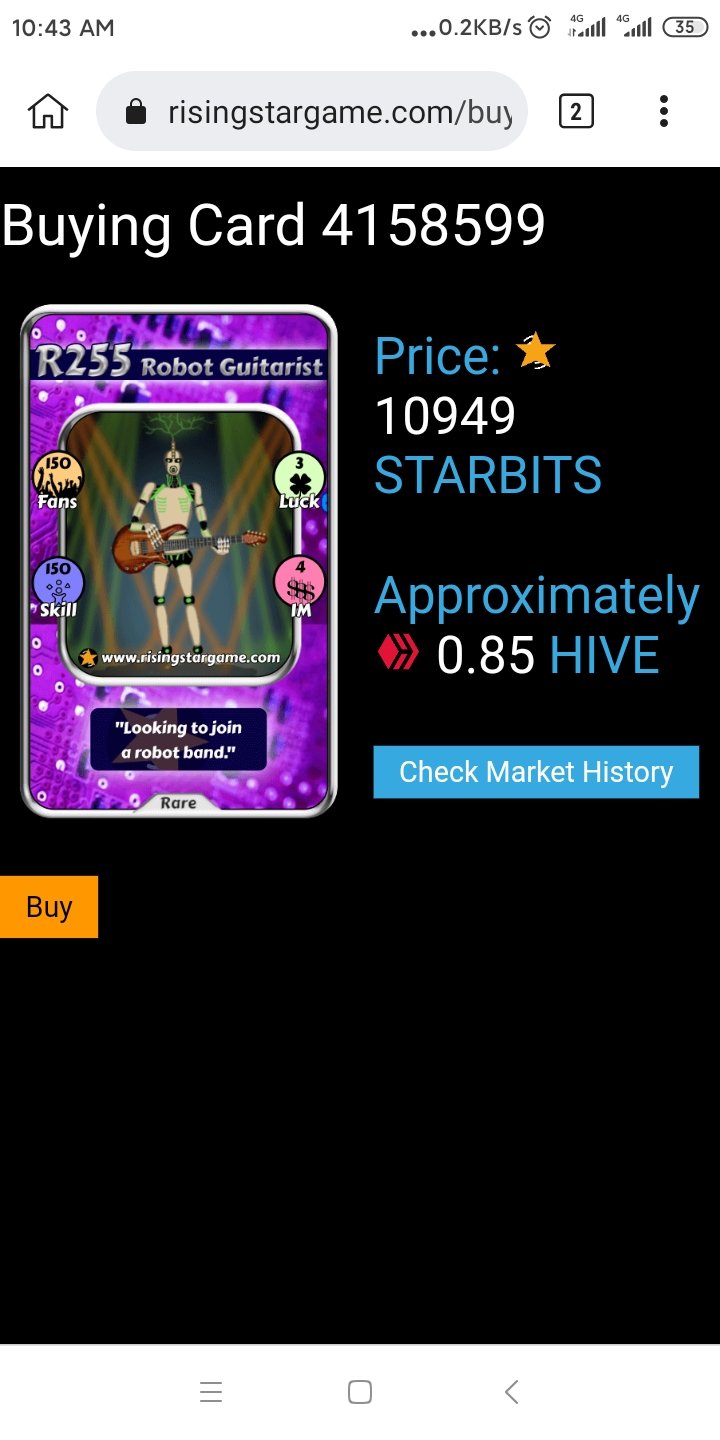 I have been playing rising star game for 265 days and I like playing rising star game.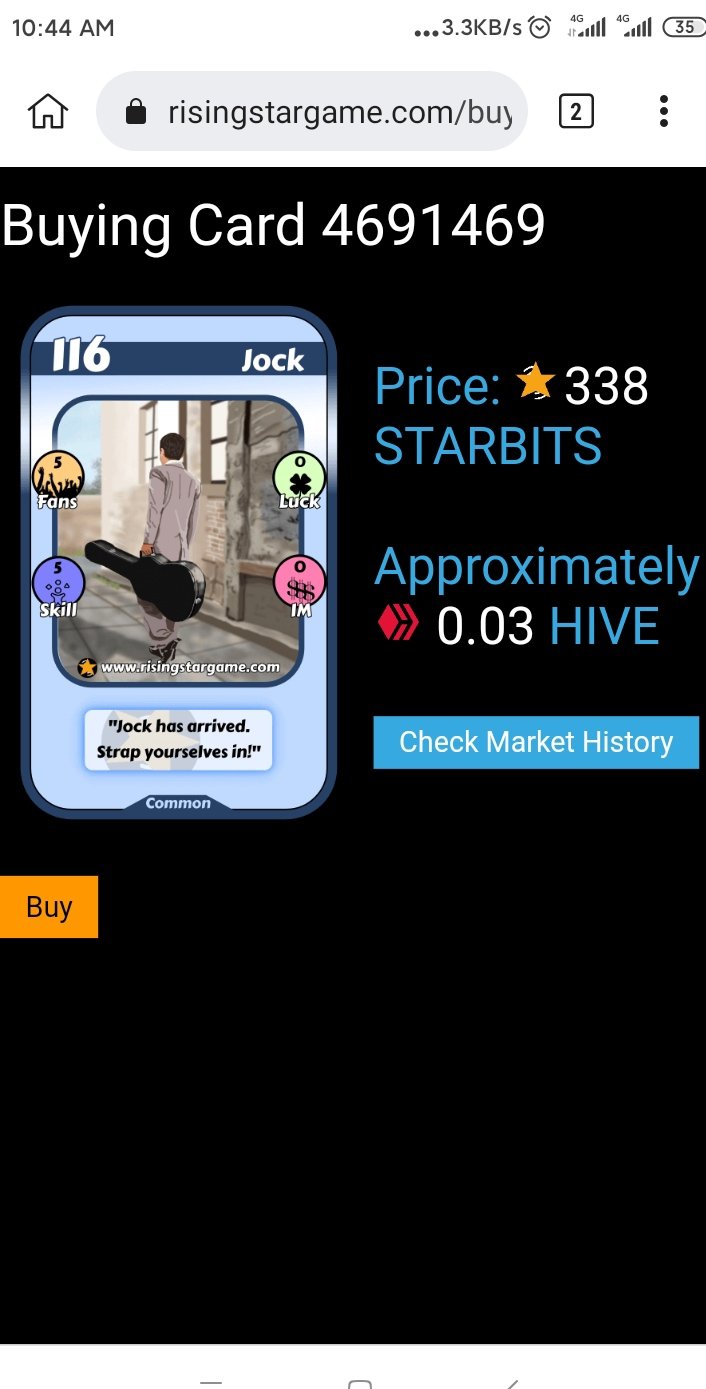 Today, I search for the cards that I haven't bought before. For people (rare) cards, I saw R255 Robot Guitarist that costs 10949 starbits. It contains 150 fans, 150 skill, 3 luck and 4 im. Then, I bought two people (common) cards that costs 338 starbits each. The name of the card is 116 Jock and it contains 5 fans and 5 skill each.
I bought cards (or) pack every days to increase fans, skill, luck and im. Now, I have 566 cards and I have collected 29535 fans, 5291 luck, 51840 skill and 582 im.
I finished 3929 total missions in rising star game. My player ranking for today is 452 and it decrease a little.
I will try to increase my level in the future. I am still trying, and playing rising star game.