I'm not a crazy investor, that goes all in, and because of that I never tried defi. I always liked the idea but the crazy eth fee was a no-go status for me. I always said myself to don't spend the money that I couldn't lose on crypto.
Because of that, I was always tiding to a strict budget of around 100-200$ max each month that I always spend on games, some futures trading, and projects that I like. You can understand that budget can't afford losing money on defi :D, not until now.
But hey there are also other projects on the BSC why did you not try them? Because there is no face behind that project, I trustee you guys and that is why this monthly budget goes to https://cubdefi.com and https://musicforlife.io project.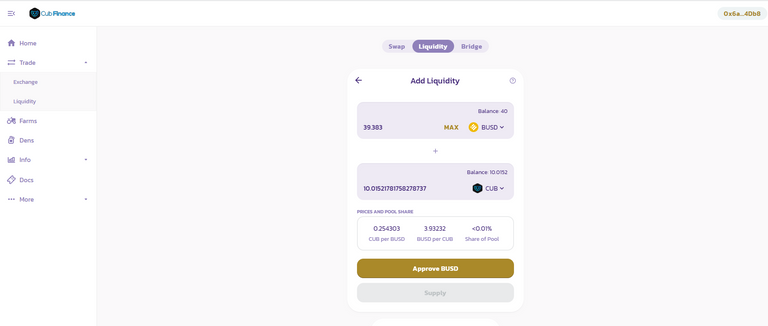 I know this is not a crazy amount and I will get me much but hey, I'm here and I'm part of the changes. I'm not trying to enrich myself with crypto I want to understand how is working and when this will go mainstream I will not walk in the dark and I will not be left behind.
Best regards,
WhoIsMyHero.
Posted Using LeoFinance Beta