In the past two months, most of my spare time was spent volunteering at a local project called See Monster. I made a few posts about it, from when it first arrived as a bare rig, to the pre opening drone show, and a tour of the rig. Last weekend, the See Monster project finally finished and the lights were turned off for the last time on Sunday.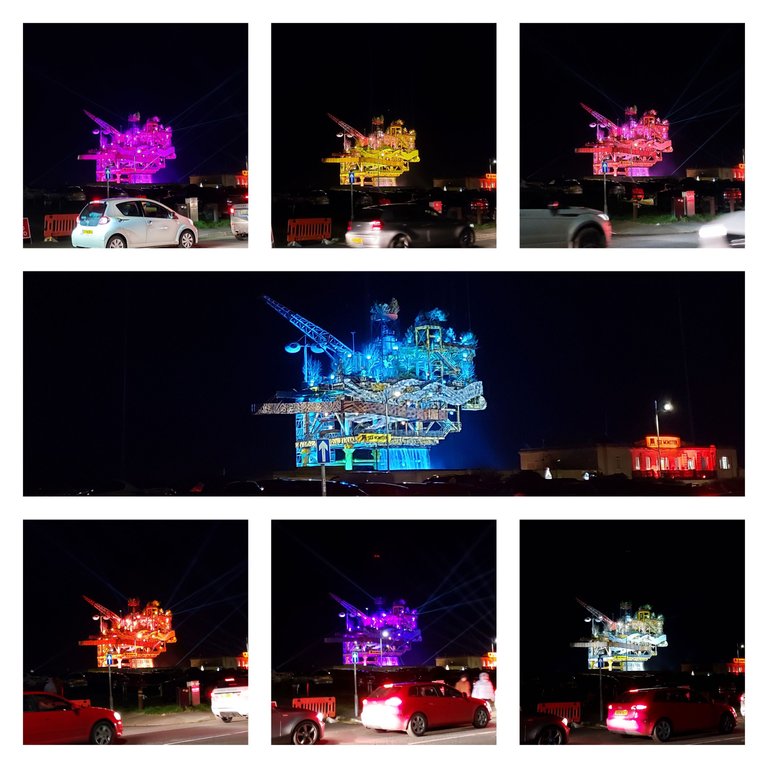 Quick tour of the rig
If you missed my previous post, here's a quick tour of the rig. At the base is a 10m tall water fall.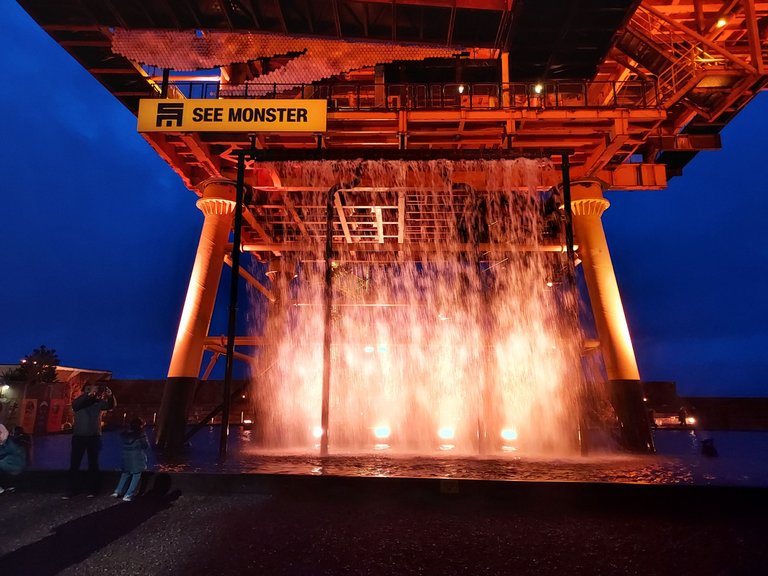 The first level is the Cellar Deck and there's a walkway that takes visitors to the next level up.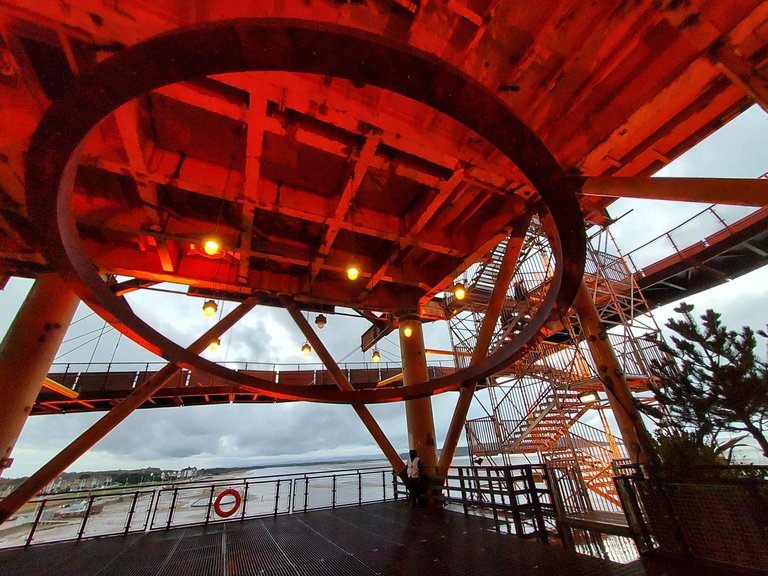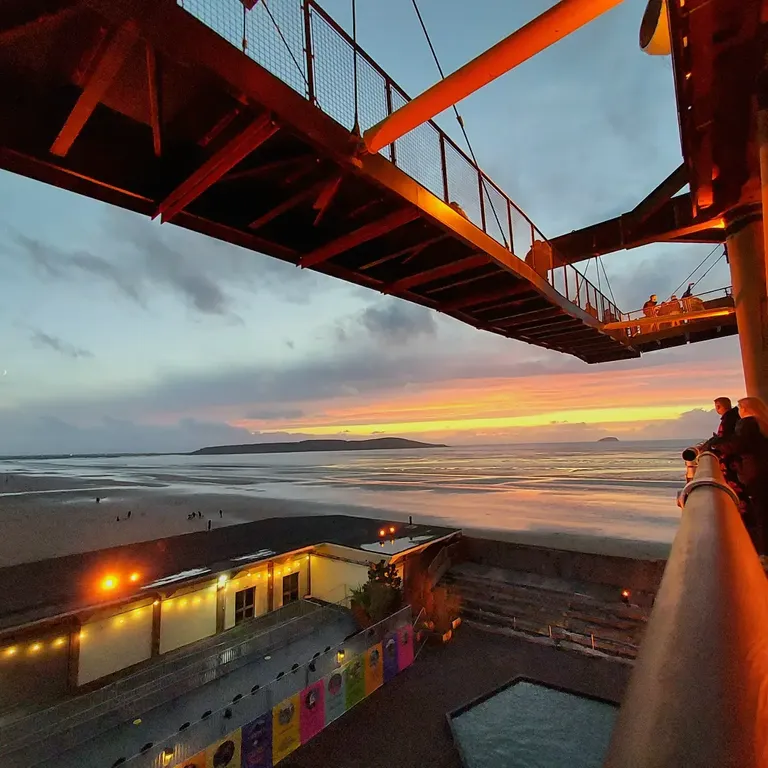 This is the next level, the Garden Deck. It has the famous 10m curly slide, lots of plants and outdoor art installations.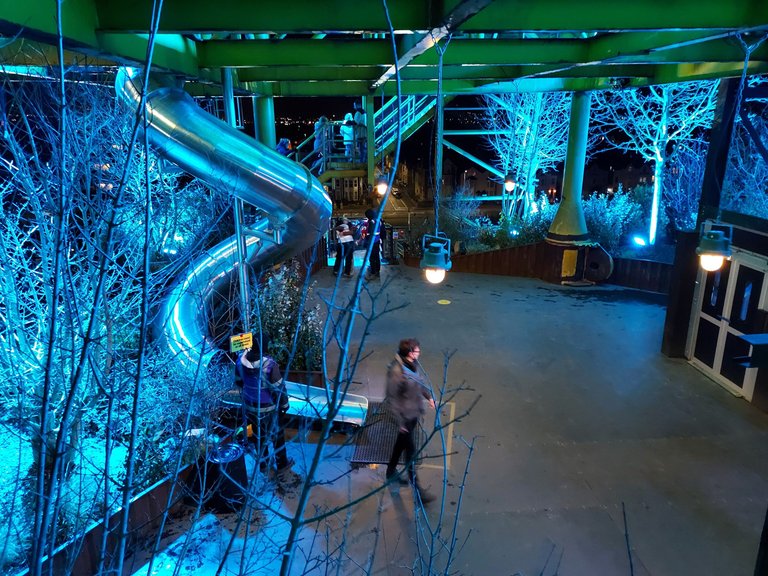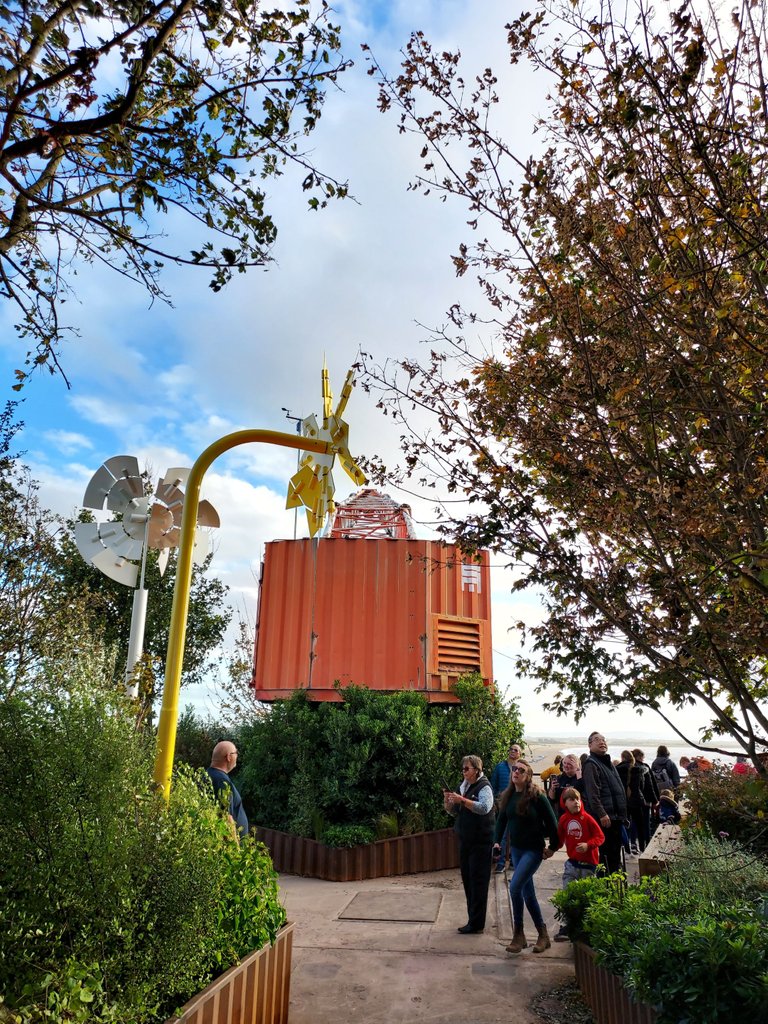 And the top Heli Deck, looking out to the sea with the gorgeous sunset view.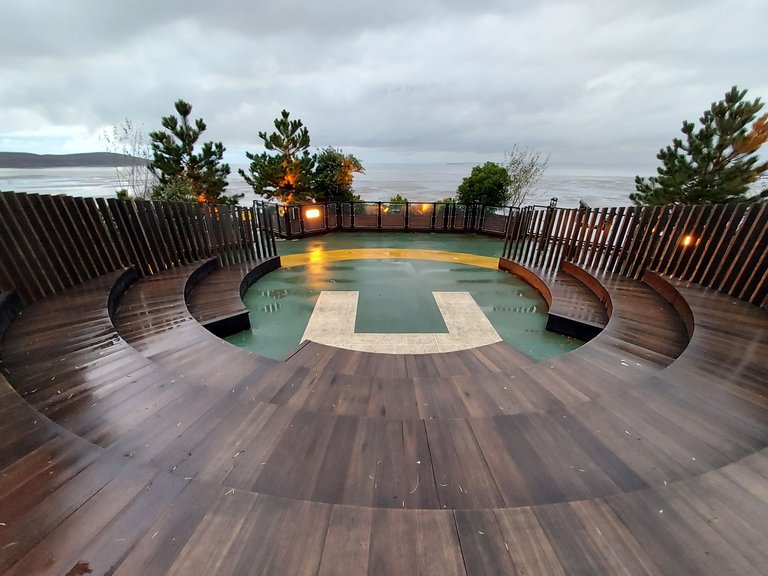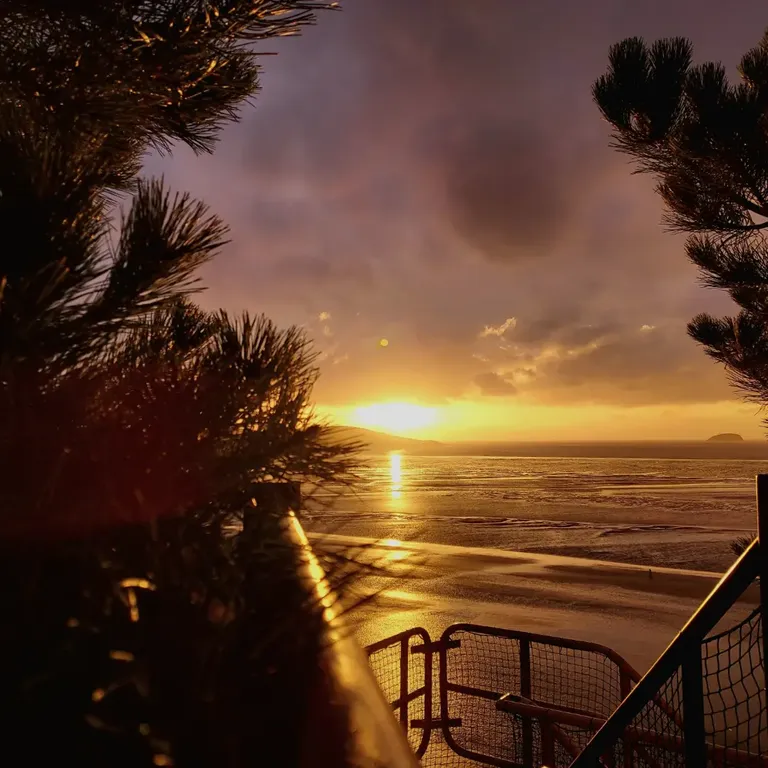 This is the entrance to the slide and on rare occasions, it had to be closed due to bad weather.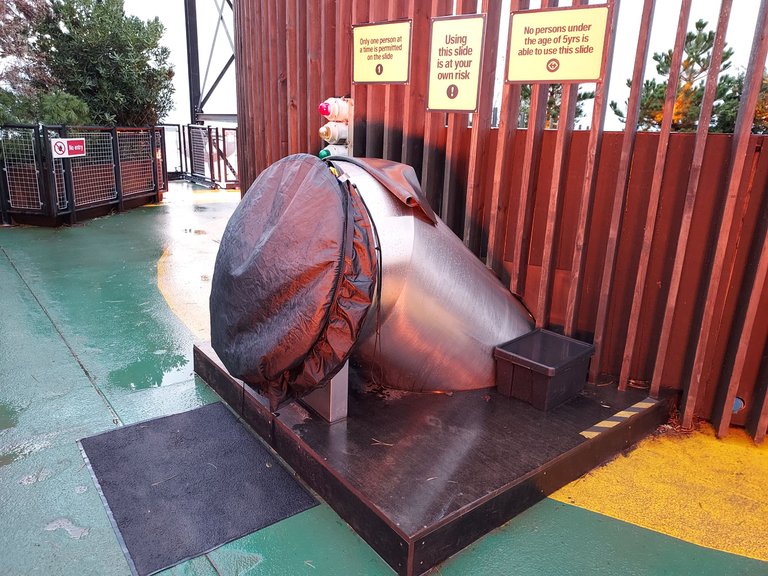 ---
Volunteer duties
As volunteers, we wander around the rig chatting with visitors to enhance their visiting experience. Sometimes we're on the ground level in front of the See Monster where it's the best place to take photos. Selfies are difficult here so I make myself useful by taking photos for people.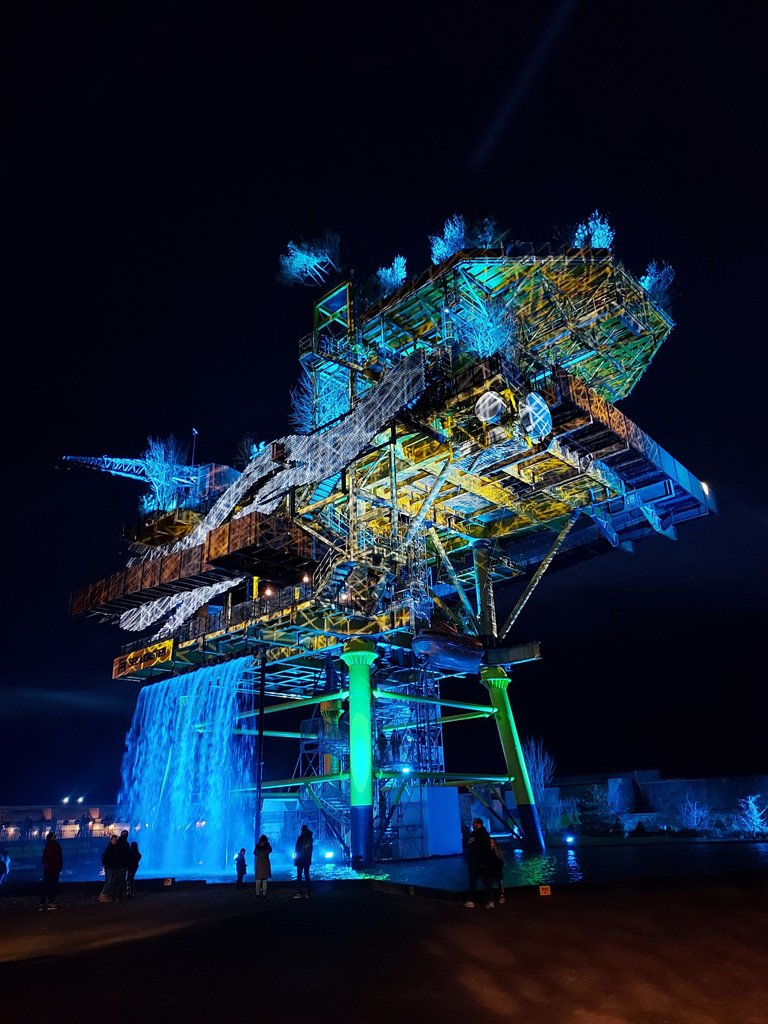 My favourite spot is meet and greet by the front entrance. This is the first glimpse of the See Monster. When visitors step through the lobby and get a proper full view, their ohhs and ahhs and children's scream of wow and the seeing their faces light up with delight, that experience is an absolute joy for me.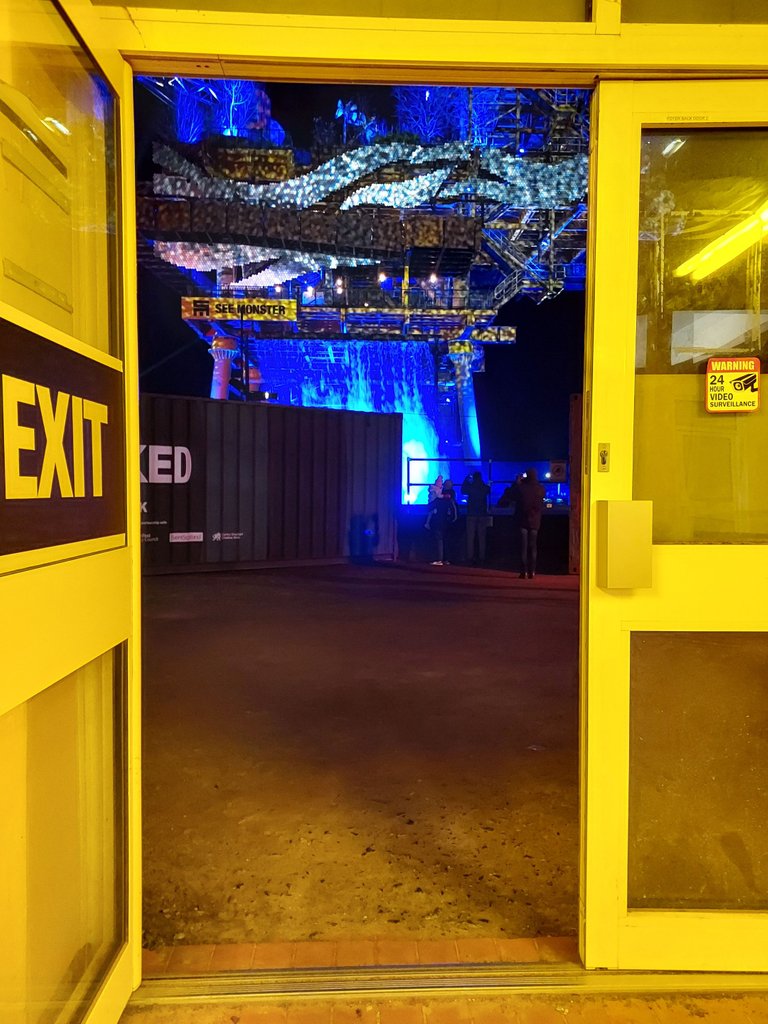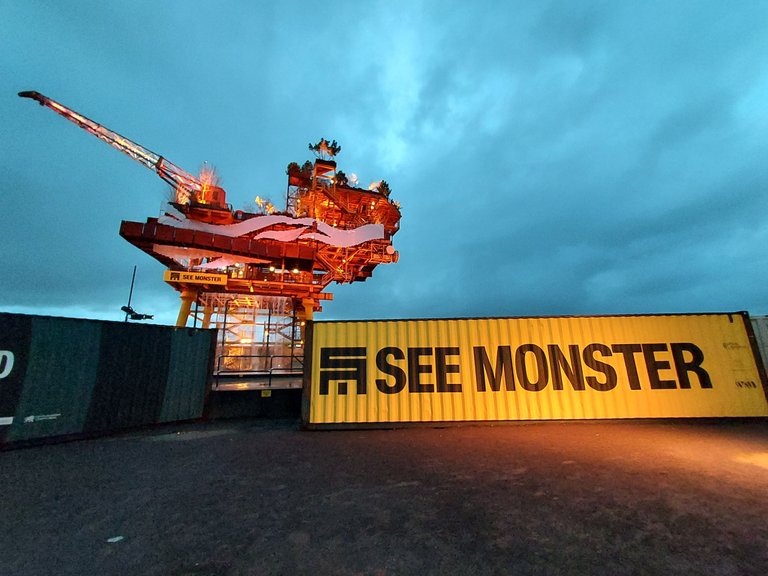 The privilege of being a volunteer
Sometimes we'd go up to the rig with visitors if they need help. The rig is fully accessible with lifts for the wheelchair users or those who can't do the stairs. One time I accompanied an autistic guy, Kev, and his carer up. Kev must have been in his 30s and has communication problems. He doesn't talk to people but kept on repeating simple phrases and was only interested in playing with his dinasour toys and picking up sticks (not bits) of rubbish off the ground. His carer wanted to go up the rig but was afraid of heights. Kev wasn't any help in comforting her so I went up with both of them. It was lovely to see the carer making it to the top, she was so proud of herself whilst Kev didn't seem fazed at all 😄
Another time a mother came with two toddlers. The elder is just two years old and the younger just a few months. Prams aren't allowed on the rig and the mother was a bit disappointed as it would have been difficult for her to manage two young toddlers on her own. I offered to go up with her, taking care of the two year old who absolutely loved it. Turns out the mother is ex navy (or marine? I always get them mixed up) and when we got to the top, the mother looked out to the sea and said how much she missed her old life at sea.
In the final week, I was chatting to a lady on the ground level. She didn't like heights and was waiting for her friend who had gone up. I offered a few times to go up with her, and although she didn't resist strongly she kept on saying no. I didn't want to push her. Half an hour later I bumped into the lady and her friend again. The friend was saying how much she'd enjoyed it up on the rig. I figured I'll try my luck one last time and gave the lady another gentle push. To my delight, she agreed and the three of us headed up. We even took the stairs and not the lift. I made sure I was chatting to her all the time to ease her nerves. When we finally got to the top Heli Deck, the lady looked around and said how nice it was up there 😊
All us volunteers have our own experiences with visitors, but the one that touched me most was this, shared on our WhatsApp group by another volunteer:
Brilliant last Saturday shift for me today.
Hats off to all the volunteers I have met on the last eight weeks + security and the New substance team.
To cap it off today , I took a wheel chair user up to the heli deck, garden lab and cellar deck via the lift. He then told me when I got him back in his mobility scooter, he was ex parachute regiment and that's the 1st time he has been that high for 15 years, since having a stroke. What a privilege.
What a privilege.
---
Goodies
During the last few days we were told that we could take any of the promo items we wanted. I was always going to keep my cap which I'd been wearing on every shift. Some visitors even asked where they could buy one.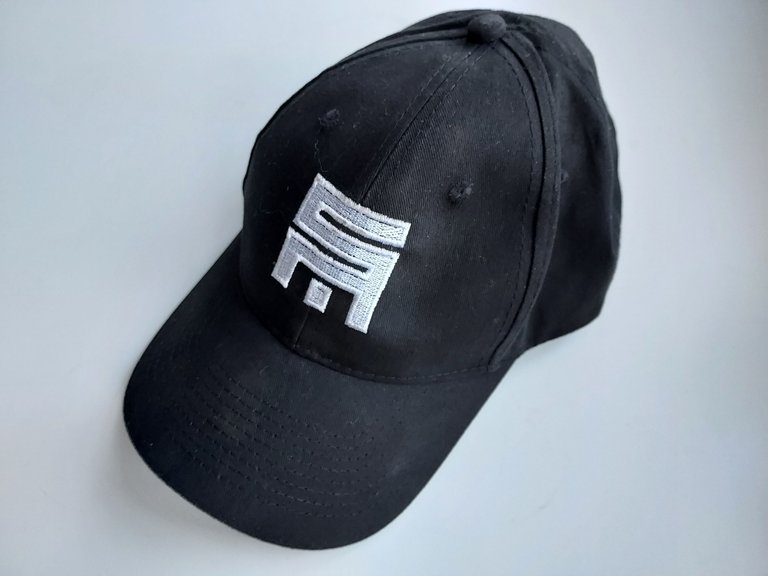 There were umbrellas for staff use as it is winter after all and we're in a seaside town. I had my eye on one as memorabilia from day one, and when the opportunity came I grabbed one even though the spokes are wonky and it's not usable.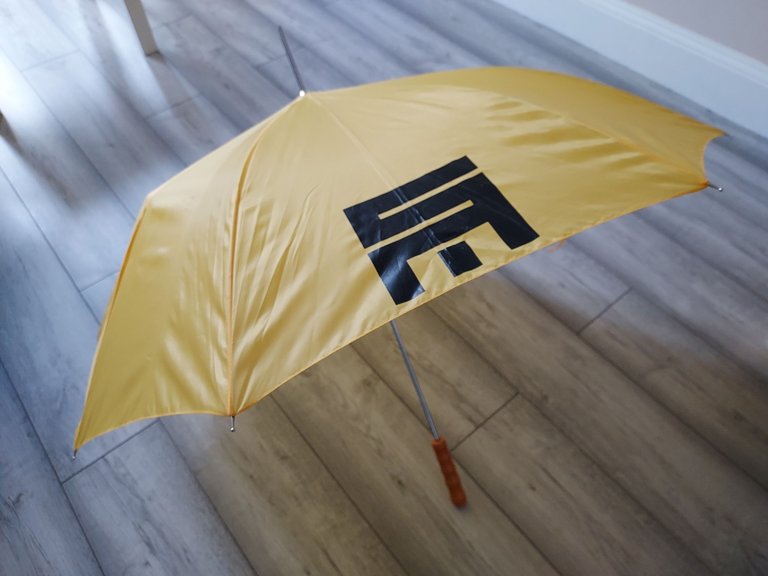 These are big A2 size posters. I love the retro feel of the See Monster and will be framing them up on the wall in future.
There was a stack of assorted signs available and I took this just for fun.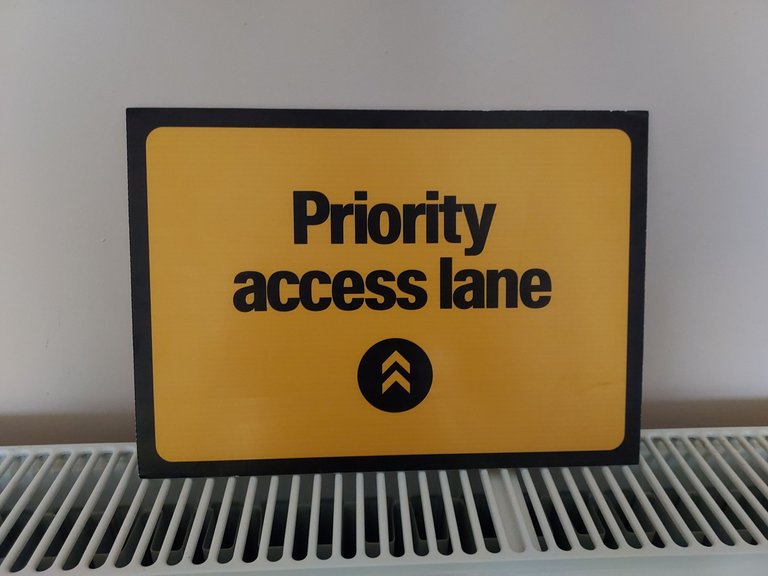 And finally the organisers prepared this little farewell gift for us volunteers. We had a poet called the Typewriter Man on site a few times. He would sit at a desk in front to the See Monster with his retro typewriter performing street poetry. The organisers commissioned him to write this for us.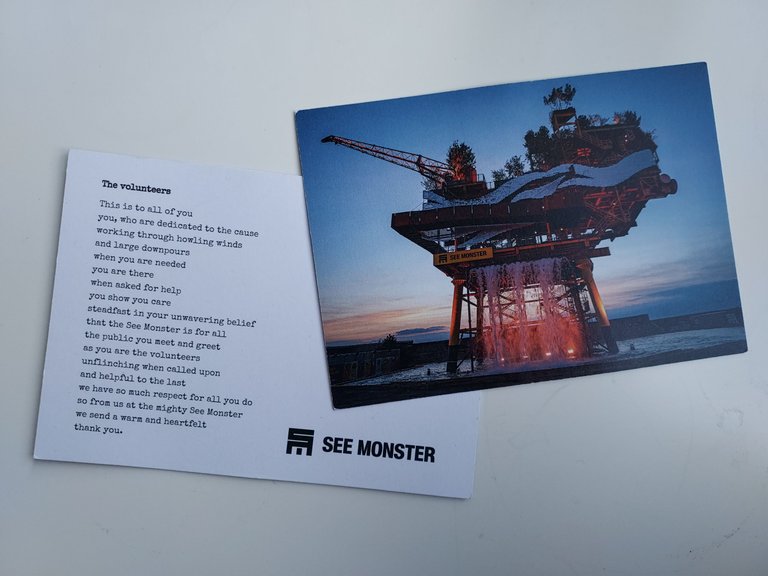 ---
A final farewell
On Sunday evening, a lot of us volunteers met up at the rig for a group photo. Normally, there is only a handful of us on each shift, so it was nice to see so many of us together. Then I went back up the rig one more time for a last walkabout, and took a couple of selfies with some of the security guards.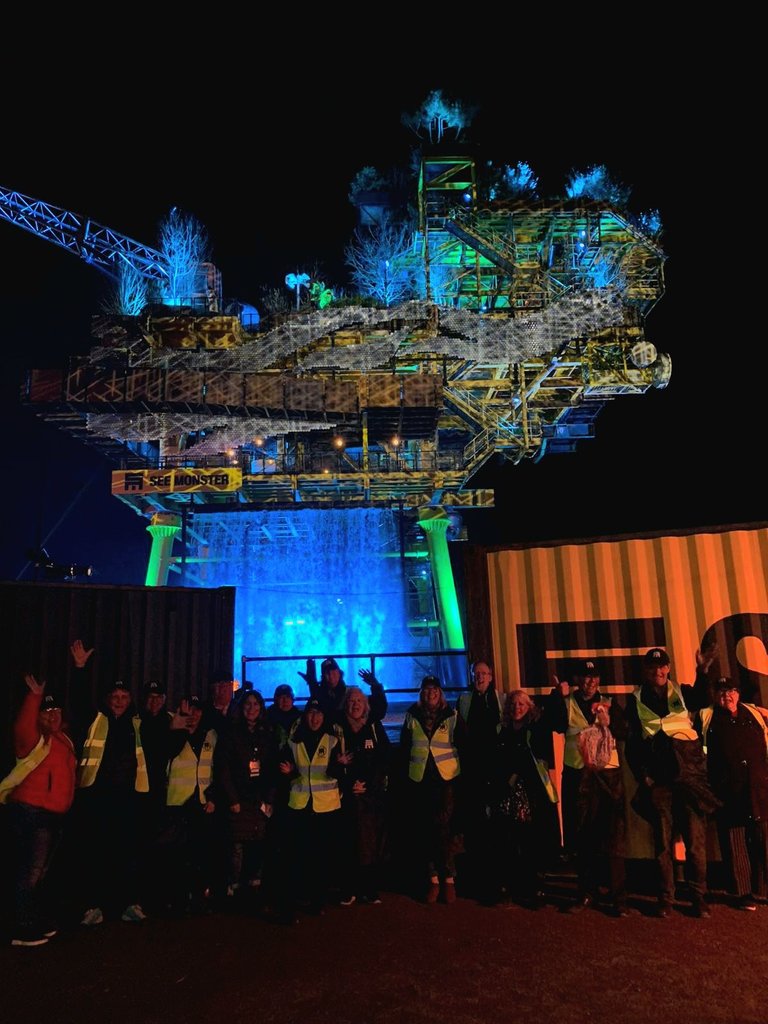 We went out for drinks after we shut the door for the last time. On the way home afterwards, I took one final look at the rig before her lights went off forever. Good bye See Monster, it has been a privilege being with, I shall miss you 💕.