Goooooood evening my friends, today feels so tired, another crazy working day that drains me a lot of energy.
Today i worked in the afternoon but tomorrow i msut wake up early to work in the morning so tonight is better i go to sleep soon.
But before i want to do my daily post.
Top 30 rank update
we have a lot of changes today
holoferncro rank up at 17th position
while trentonlundy1 climbing by 2 and now reach 22th rank followed by keniel16 and stickupboys at 25 and 26 place
rishi and hivediver now are in the top 30 respectively at 29 and 30 position
nice done evryone
total players now are 1229 WOW!!! keep growing!!!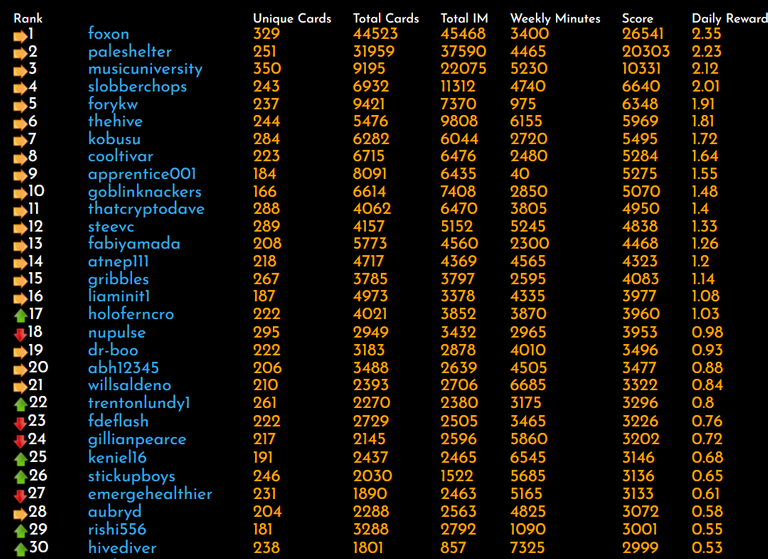 SB price always at 0,00038
yesterday i reach 106559 SB a nice shot !!!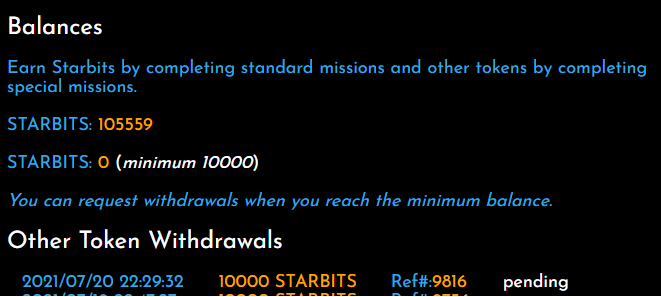 Today we have a new festival tour mission and i already got my ☘️ ireland wristband☘️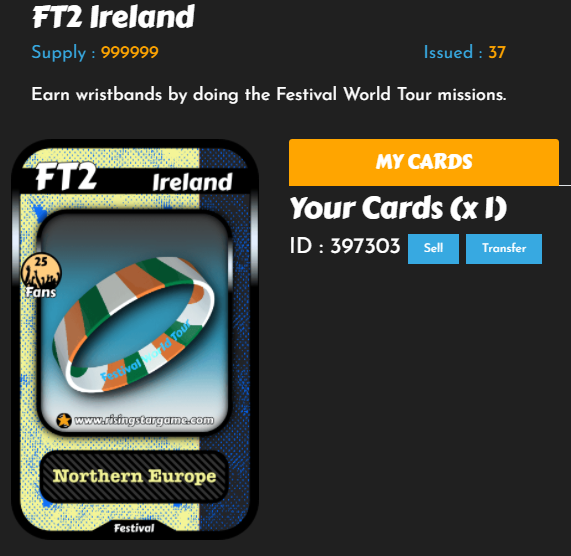 i skipped my 12 packs of card, why? want to improve a little more my guitar skill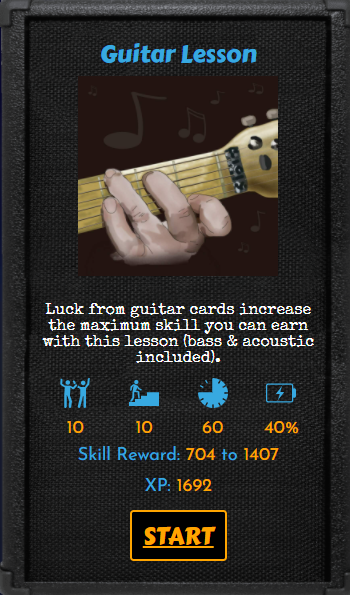 so i bought 15 blue guitars, now i have 93
😁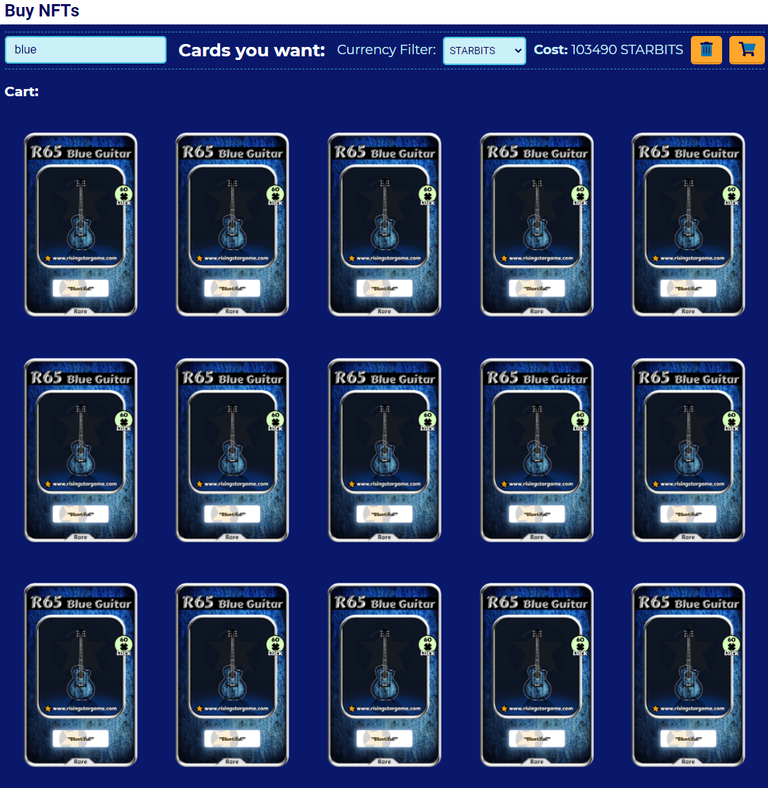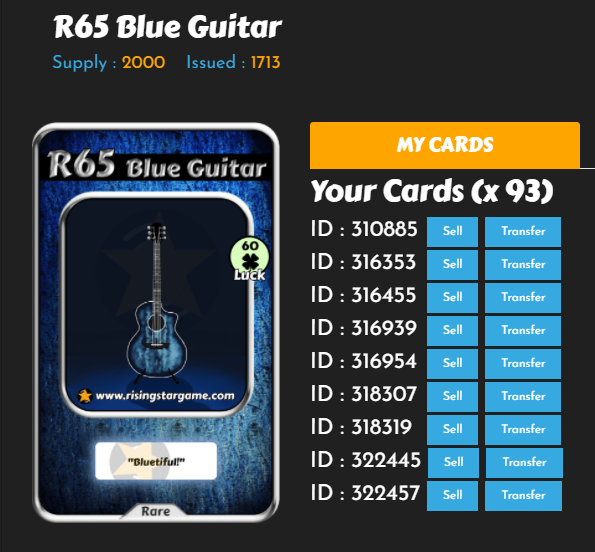 all of this it cost me 103490 SB, before go to sleep now i need to farm a little more normal mission, i want to cover my buying cost.
and here my new stats for guitar lessons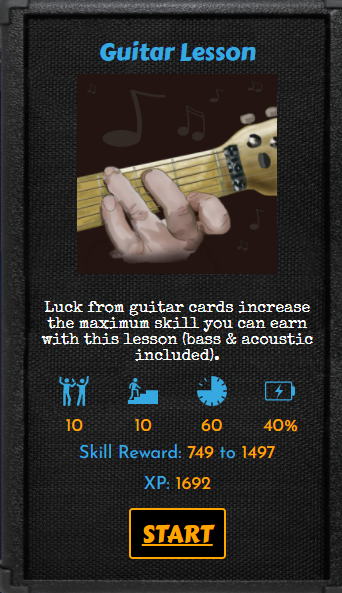 and you? what's your favorite instrument?