For those who doesnt know what Tír na nÓg , it's mean land of the young .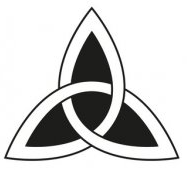 The Trinity Knot are complete loops that have no start or finish and could be said to represent eternity whether this means loyalty, faith, friendship or love. Only one thread is used in each design which symbolizes how life and eternity are interconnected.
"There is something in this song make me want know more about celtic civilization as i read this passage in internet ;

I ll try to dig them out as my journey to celtic is begin and i ll share it here as my journal . Please comment if you have any information about it , thanks in advances.
---
Posted via MusicForLife.io