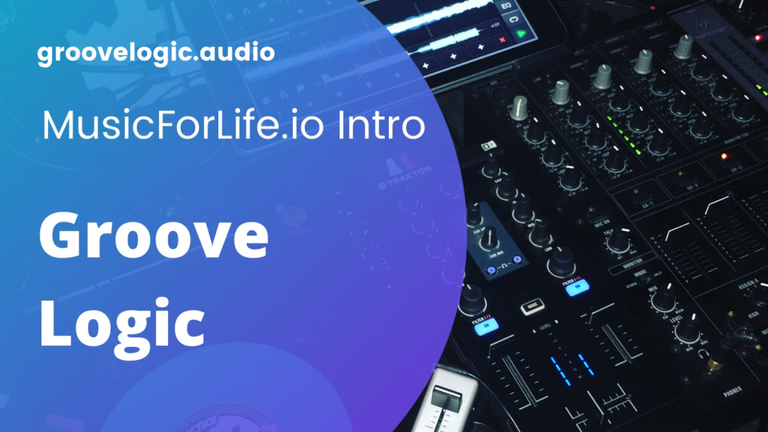 ---
Hello everyone! My name is Groove Logic, but you might know me around the Hive as @thelogicaldude! Well this is the musical side of me.
In the video I discuss a little about my long musical history as Groove Logic, but if you want to know more, you should check out https://groovelogic.audio - Hasn't been updated in a while, but with the new #musicforlife #VIBES community, it is giving me some motivation to get back at some beats, at least just for fun... At least for now, lol. If you know anything about @thelogicaldude 's other work like Hivelist.io, Hivehustlers.com, Weedcash.org, and more... You know I tend to do things kind of big... So we will see where my resurgence into the music world will take us! LOL! Or... I may just sit back and have some fun with it and just make some great content for you guys!
I will be sharing some old videos from my Groove Logic TV YouTube channel that are not yet on Hive. Have some cool instructionals and such and may look into getting back into some of that in the future, but that was too much work, lol... I really just want to jam, lol. Dude's been all work lately and needs to play, lol.
Anyway enjoy the show! Got a nice little scratch session for you to get things kicked off on the new community!
Hive: @groove-logic
https://www.musicforlife.io/@groove-logic
https://groovelogic.audio
https://thelogicaldude.com
---
▶️ 3Speak