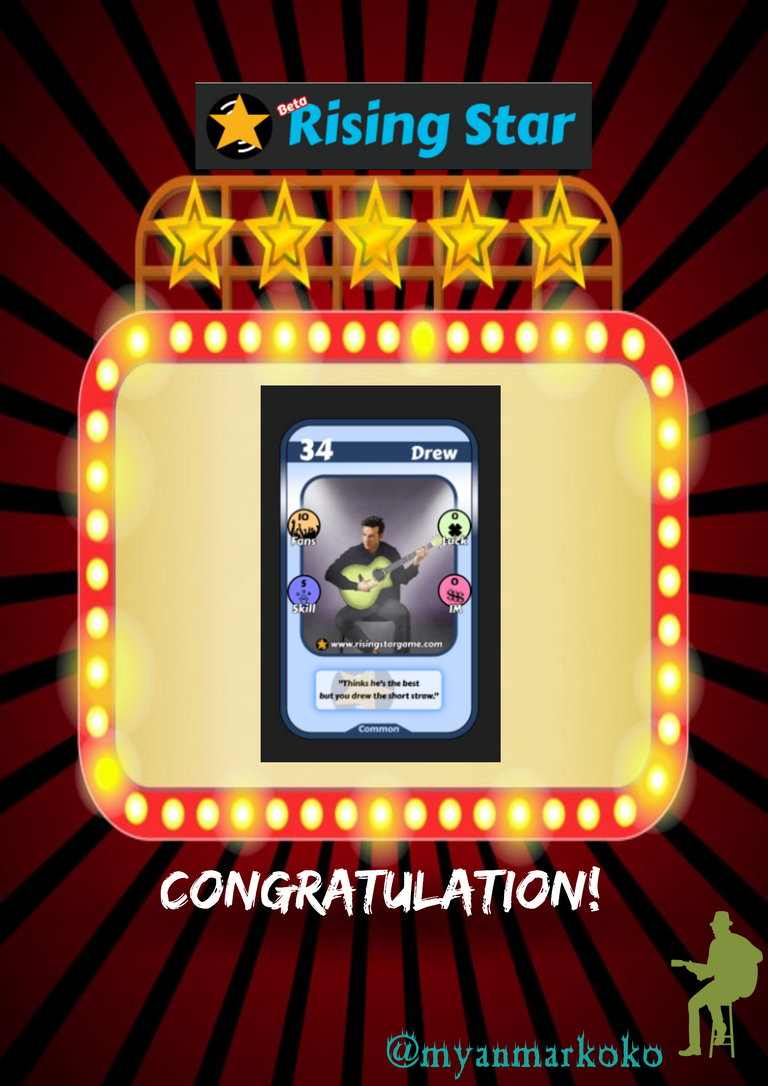 Hello! Music lovers and gamers
Have a nice day!
By playing to your favorite Game
Today I did Radio Studio Session
and Saturday Headline. I need 286
XP to reach level 26. So I did
missions that give more XP.
Bought a common card
Now I can earn Starbits alittle to
make giveaway daily. But I will
make giveaway special card in future
whan I can earn Starbits for that.
My Account Status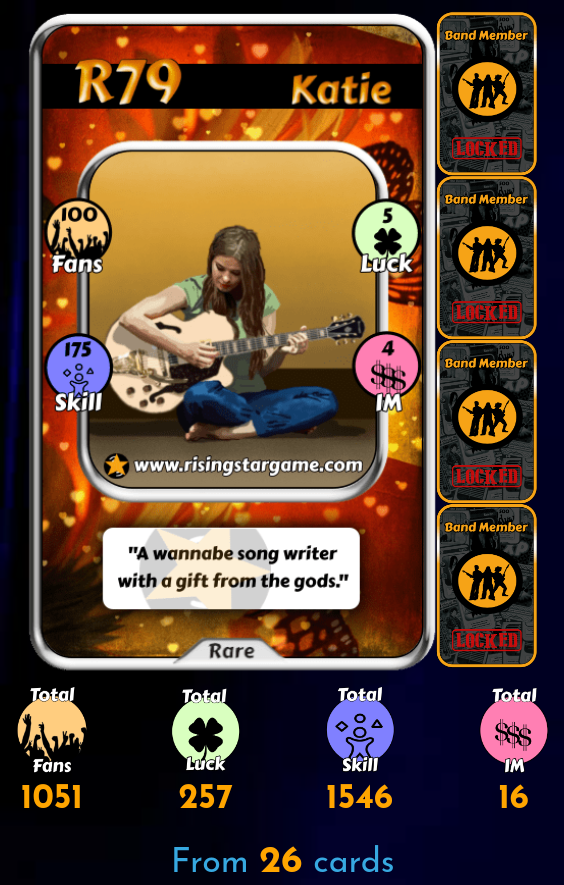 Winner Announcement of card / Giveaway a Card
Users name of participated in
Giveaway a Card. I am going to do
spinner for Lucy person.
@oxidil
@michaparro
@imfarhad
@subidu
@suponechit
@tin.aung.soe
@naythan
@amaillo
@banzafahra
I sent you "Drew" Card common
type.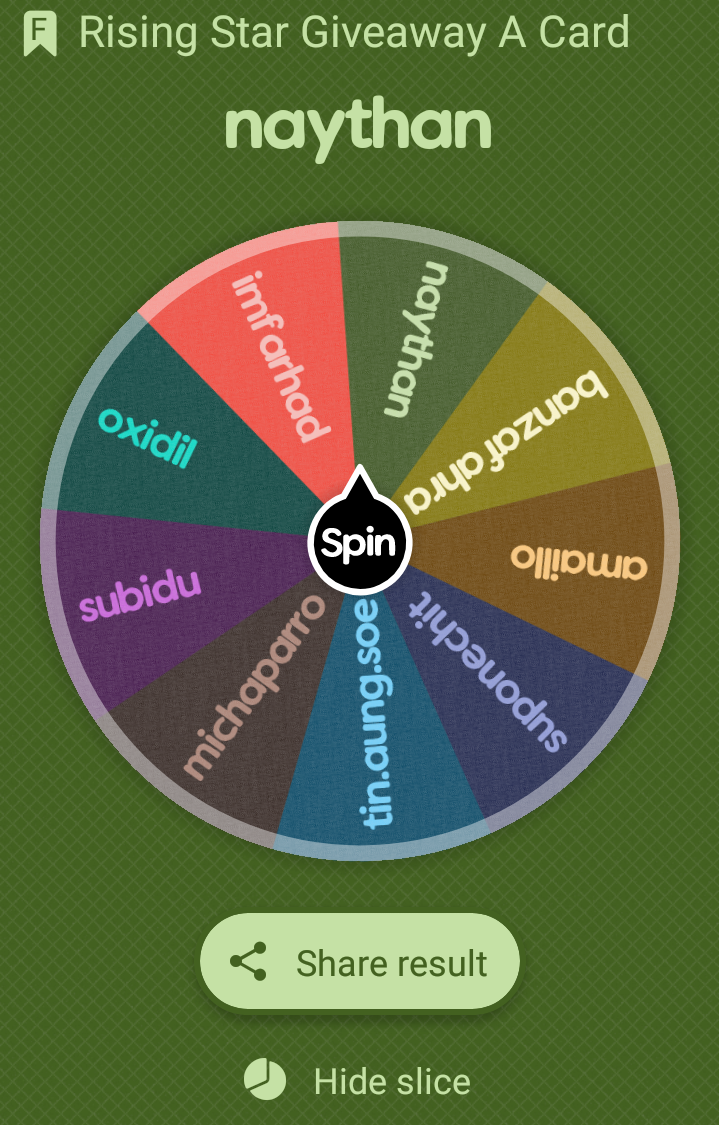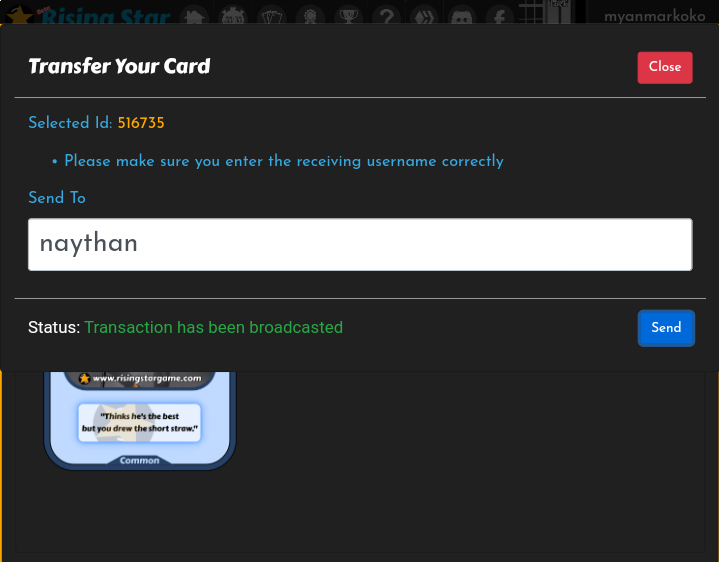 Giveaway a card
Today I am going to do giveaway a
card. To participate in this give
-away make any comment with your
game account name.(Only one person one account) Only comments within 24 hours
are valid. So I will use Spiner to choose
a winner. And I will announce the
card winner in my next post.
Rising Star is the best game of the
Blockchain gaming that give
Cryptos. If you have not try it yet
you can use my refer link below
TO PLAY RISING STAR GAME LINK Click Here
And If you have any questions you
can free freely connect to me >>>
Connect to me>>> Touch Image
| KoKoMoeHein | Myanmarkoko5 | kokomoehei7 |
| --- | --- | --- |
| | | |

Post creator : @myanmarkoko
From : Myanmar
Name: KoKoMoeHein
21.09.21
---

---

---
Posted via MusicForLife.io