Hello everyone! :)
How are you doing?
Finally, we released a new song yesterday with our artist name "BeaTraxx" where we make copyright free music for streamers and gamers.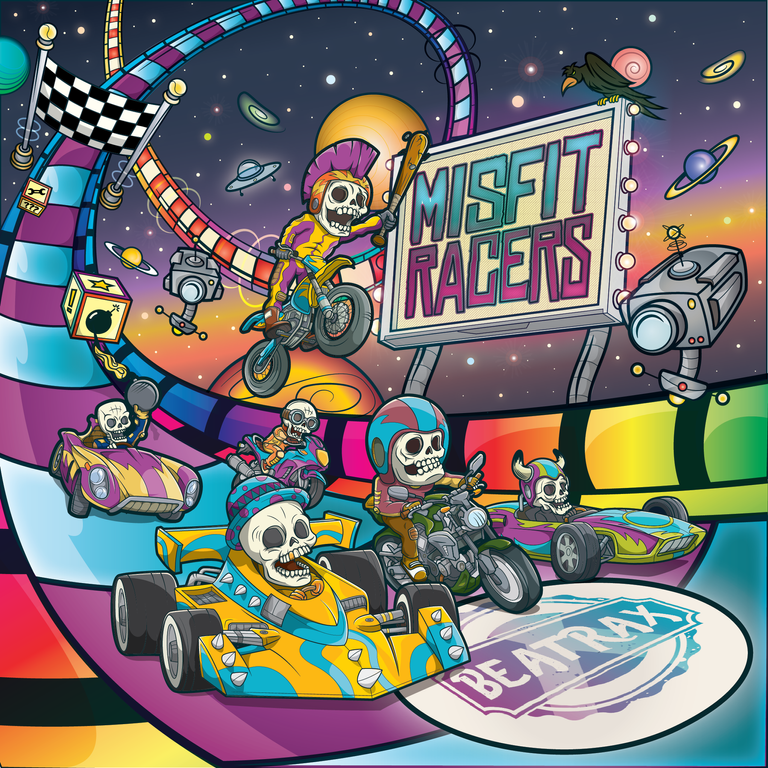 The song is called "Misfit Racers".
As a big gamer myself, I always loved games like Mario Kart or Diddy Kong Racing on the Nintendo 64 and wanted to do music of this style myself. It was the first try but it made so much fun, that I am thinking about making a whole album of race gaming music someday. :D
For the cover art I wanted to have something special this time. So I booked a fantastic artist on fiverr, who made the cover exactly the way I wanted it. I could tell him exactly what characters, icons and colors I wanted in it and it turned out awesome. I love it!
So if you are looking for a designer to draw comic style art, you should take a look at his works. I was really satisfied with him and so I hope I can support him somehow.
Check out his works here: https://www.fiverr.com/robsonteixeira?source=order_page_summary_seller_link
Well now, enjoy the new song. Feedback is always welcome of course! :)
Audius: https://audius.co/beatraxx/beatraxx-misfit-racers-466722
Spotify: https://open.spotify.com/track/5psm8jyyOvvIRbCkKJX8U8?si=cdbe0dc7d11f4233
Best regards,
RAVEN
---
Posted via MusicForLife.io