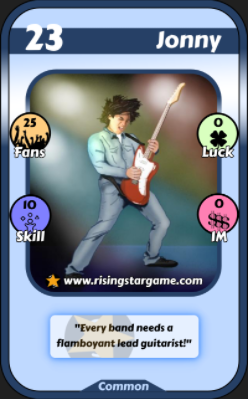 This week is my lucky week to get 2 giveaways rewards from 2 of the giveaway posts.
1) Giveaways from @tawadak24 on 29.08.2021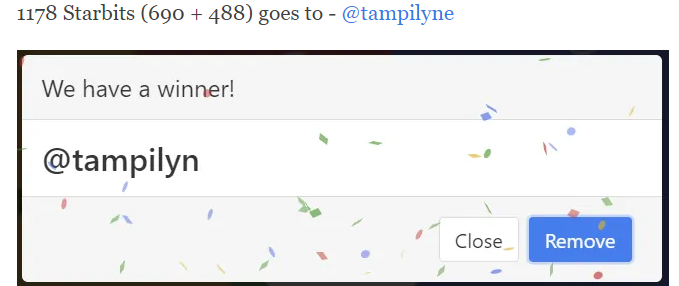 This was his first giveaways and I lucky got 1178 Starbits from this event.
In his giveaways event, you have to comment his post by mentioning your RS's in game name or username there to participate the event. In addition, you have to comment in every of his giveaways post to entitle yourself for the next round. Below is the guideline which extracted from his post.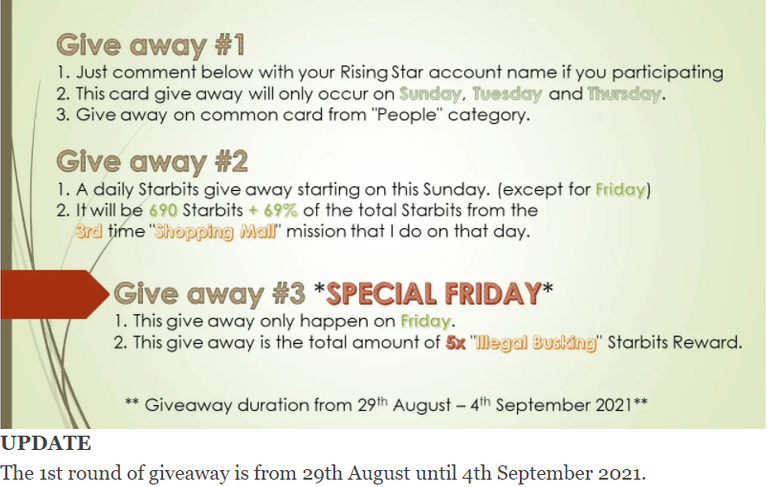 2. Giveaways from @tommyl33 @ 31.08.2021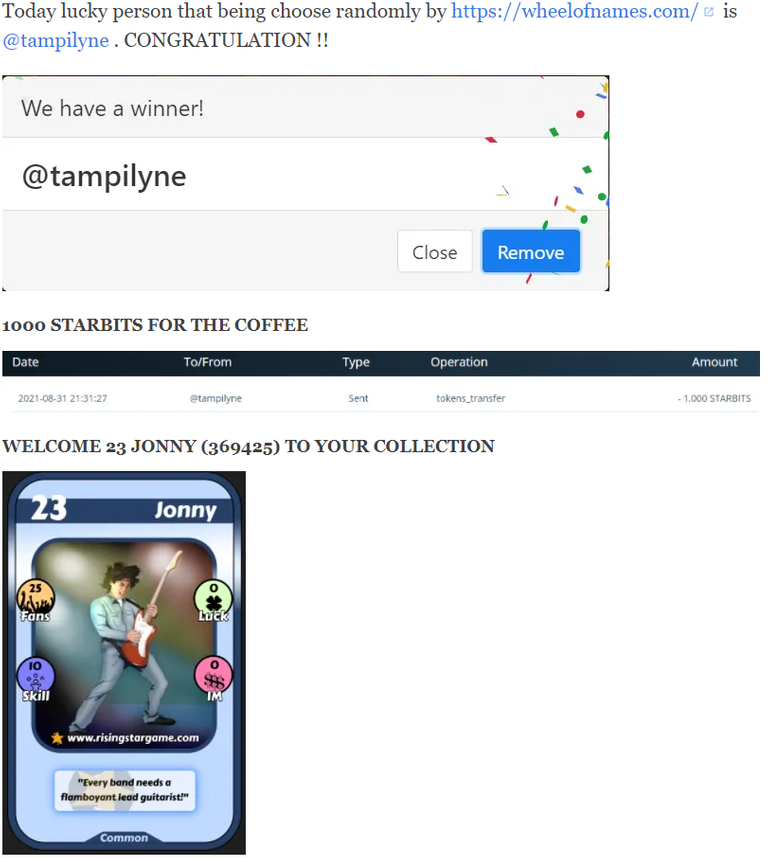 At last I got 1 new card from this event in addition of 1000 Starbits. So happy😭 since long time no get new card. If you interested in joining his giveaways session for the next round, same as above just comment in his post by providing your RS's in game name. He will put your name in the wheel of names in every of his giveaway's post. Here his giveaways requirement which I extracted from his recent post.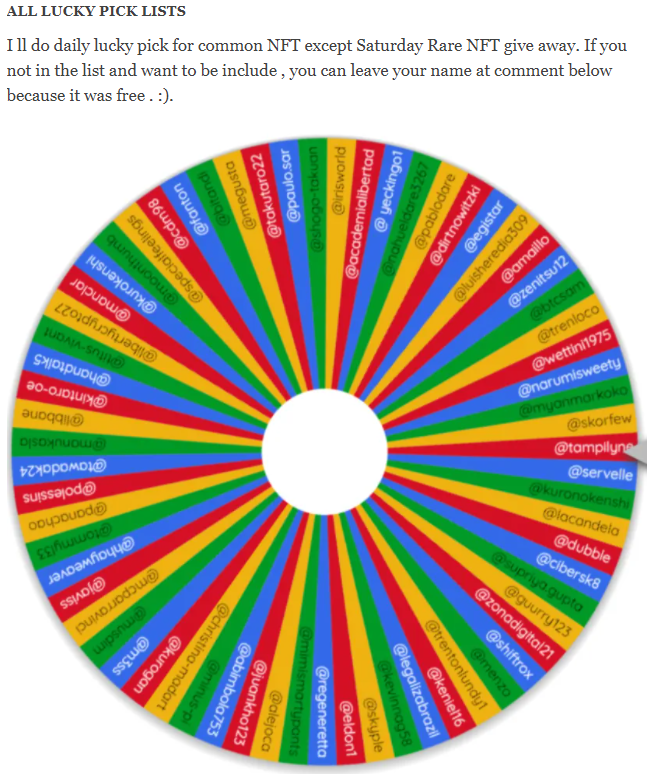 There were other giveaways event too from other players but my luck not there yet to get the reward from them.
How to know which players do giveaways🤔? Just follow @risingstargame and he will announce the players who won reward from them in daily basis.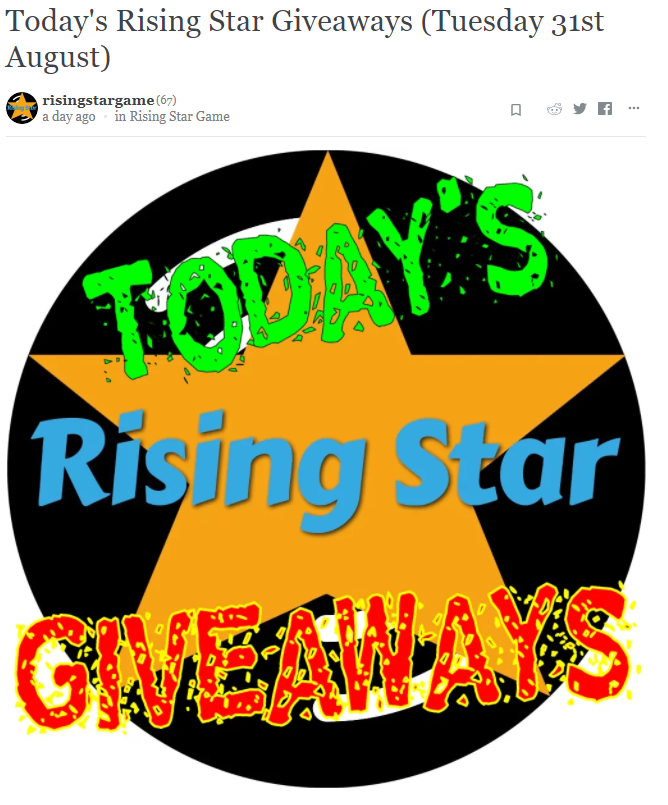 Almost all of the players who rewarded here got do giveaways.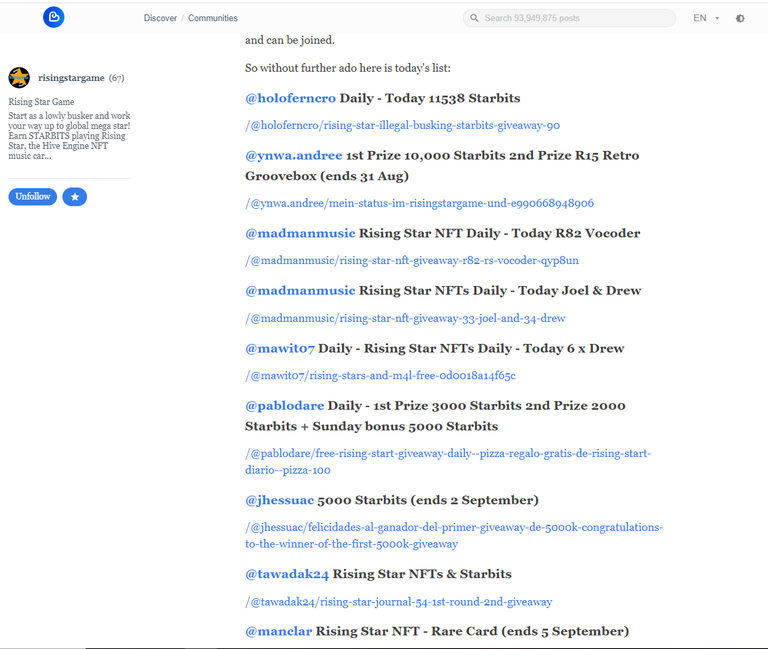 If you all interested to try your luck to get reward from these players' giveaways event. Just follow them and understand what requirement in order to join it. But don't forget to upvotes💌💌💌 them for supporting.
This is my current status at Rising Star Game @ 01.09.2021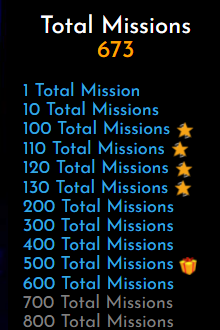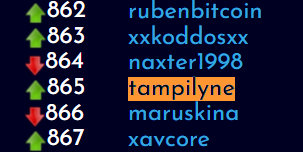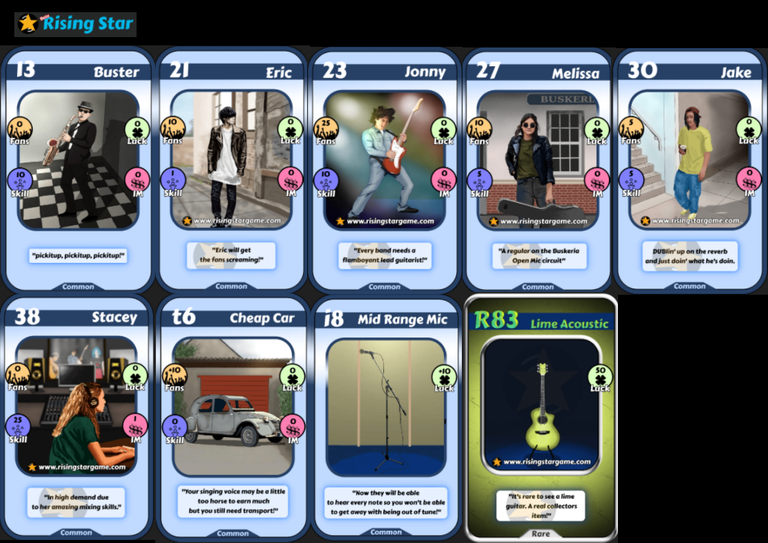 Now, I'm still doing music lessons to lower down my ego level. My current ego level is

Can't wait to do normal mission soon.🤟🤟🤟
This is the link to play the game Rising Star Game