Today's current level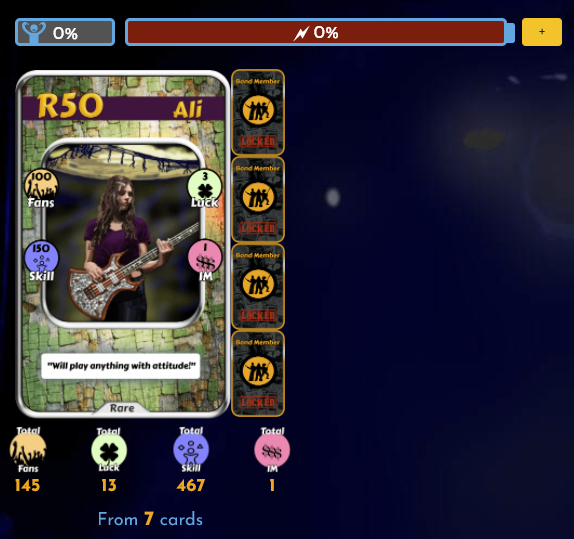 I just realize that the Ego meter has appear on top of the card on the left of the energy bar. :O
I didn't know that this game had something hidden stat being unlocked on certain level XD . This makes me excited to level up and see what other option will I be able to unlock in the future. :D
As u can see I have used all my energy to do the basic singing lesson, I did spam all my energy on the basic singing lesson because I have this card to boost up my skill on singing and it gives me +10 luck on the pizza drop.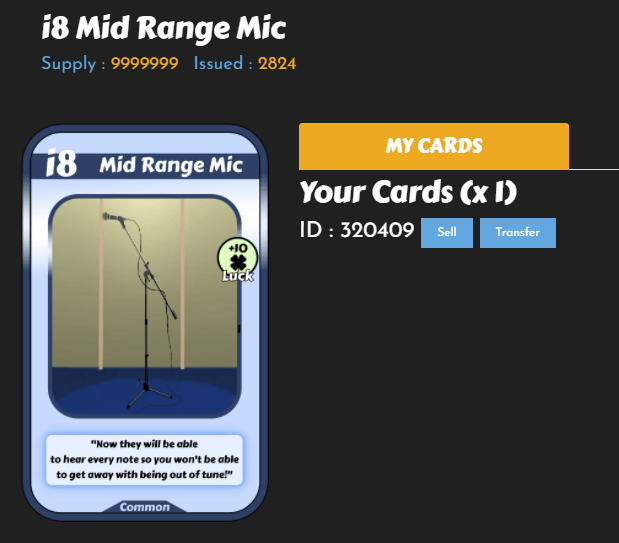 I found something buggy on the cards tho. This cards shows up on the Basic training page.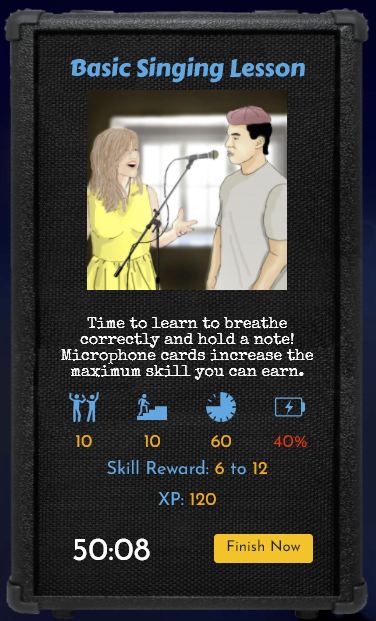 But this image below shows that the energy required to do basic singing lesson is 80%.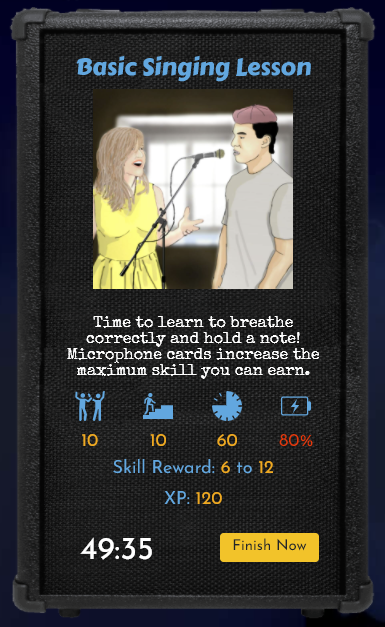 I was confuse on the first time though, I thought that when I get to level 15 all the energy requirement is being increase, but looks like it is only a bug, when you do basic training and wait for its countdown, if you switch to the Home town map, this buggy card stat will appear.
But then after you finished the basic training the card will show its normal stat again :D anyways its not effecting the gameplay but maybe someone will be shocked like me too.
Continue on,
I am going to do power leveling till level 20, and then continue to do the Home town mission. I am afraid my ego will rise too much if my skill is low and the fan keep on increasing.
I am not sure tho this is the best way to play but I feel it will help me on the future mission :D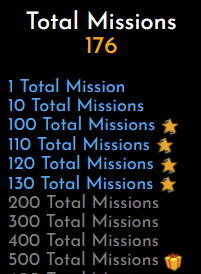 Achievement still very low at the moment (>,..,<)v
My current achievement.
Total Mission = 176
Illegal Busking = 96
Open mic night = 20
Mid week support = 24
Licensed busking = 3
Future target is 500 mission XD

Somehow my rank still going up xD yesterday's rank was 682 and today is 620 yay!
Last but not least, Do tag me on any give away (again) XD I would like to get more cards and that pizza too!!
ROCK ON!! HIVE ON!!
Have a GREAT day everyone!!
---
Posted via MusicForLife.io