In last few week , i try to open 4 x 100,000 STARBITS . I hope to get some good at least 1 epic card . But i think its not my day , because i only get some rare card.
Yesterday after opening 2 packs of card using in game STARBITS, I'm buying 100,000 STARSBITS to open 12 packs card for the weekend . I think im lucky enough to get one of the Legendary L16 RS Modular Synth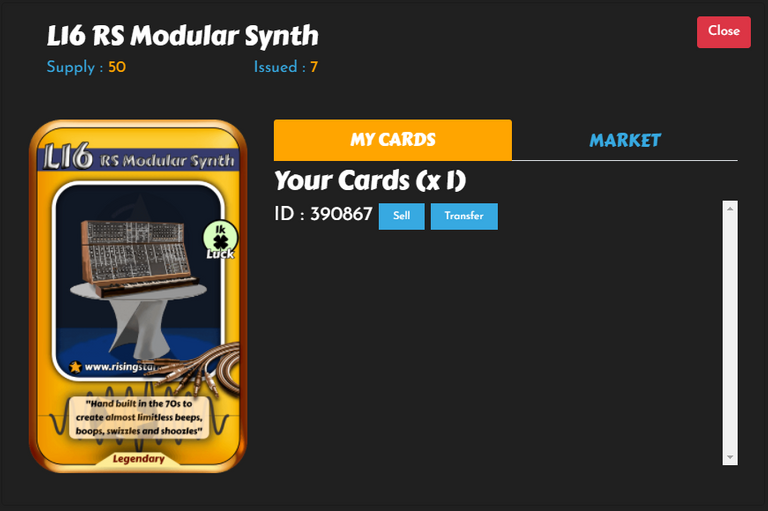 I actually dont know which category, R2 Modular Synth belong , but it seem increase my max production skill reward to 222. It's looking good on it.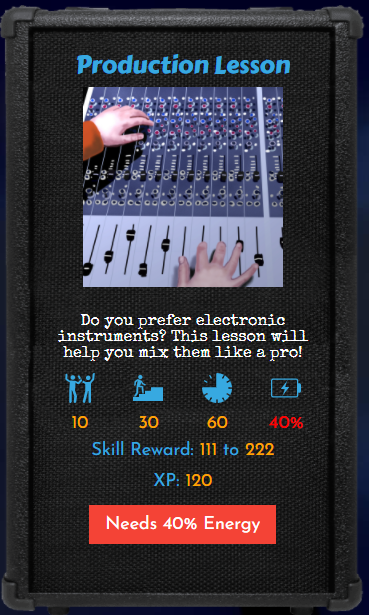 OPENING 1 PACK CARD FOR SUNDAY

LUCKY PICK FOR 18/07/2021
All lucky pick will randomly pick by https://wheelofnames.com/ . Here is all the lucky pick list :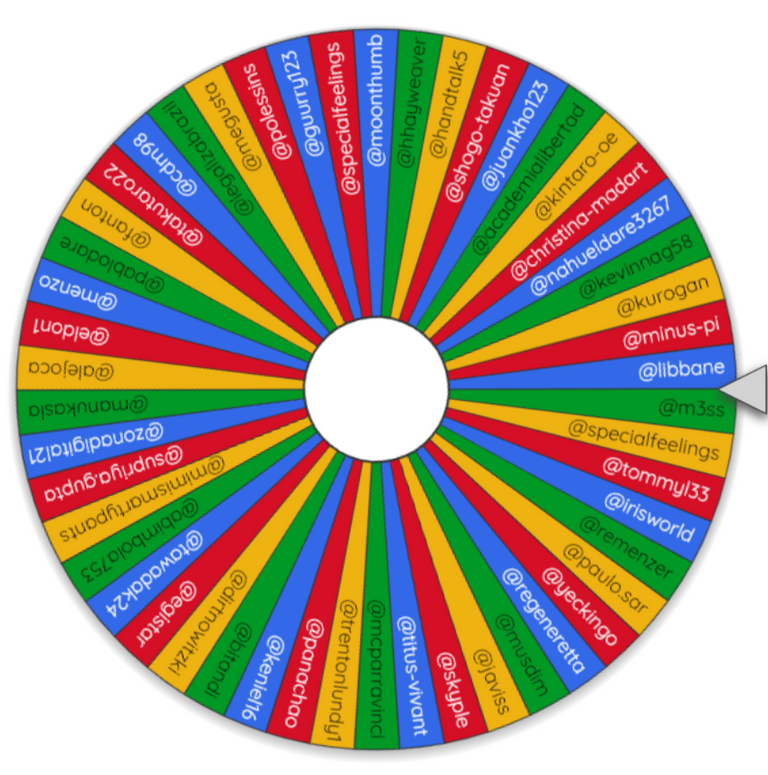 The lucky person for today is @m3ss , and will get i29 Cheap Sox V2(307143) plus 1000 STARBITS
1000 STARBITS IS ANOTHER STEP TO 1 MILLION STARBITS

PLAY THE SAX GROOVE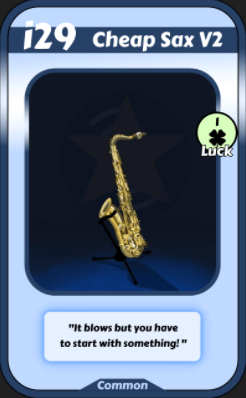 COME JOIN THE LUCKY PICK LIST
I ll do the daily lucky pick for common NFT card except rare NFT card for Saturday . If haven't being put in the list , leave your name on comment below for tomorrow lucky picks.
Keep safe and rocking everyone.
---
Posted via MusicForLife.io