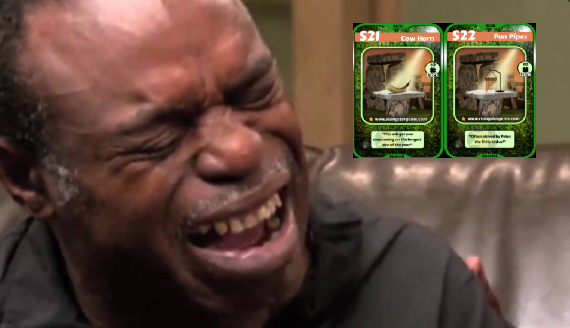 Picture source
Ok ! I admit it . I give up on hunting S21 and S22 , its seem i dont have much luck on this kind of thing . But, to be honest i dont really give up on them . I just play smart . Yesterday, i have spend about 13 times hunting time on S21 and S22 . Today , i think i just lose the count .
To be honest , i really want to feel the feeling that ,"OMG , yes i get those card" , like the feeling when i got all G1111 card material (3 days hunting all material) . But, i cant compare between those 2 hunting because i can get some other material in G1111 hunting , but S21 and S22 is really a longest day of a year , it reward zero except you get S21 and S22 drop.
So , instead of continue doing the mission , i change my hunting style and hunt them in market . Its actually available in market with affordable price .
S21 Cow Horn has been issued 71 times :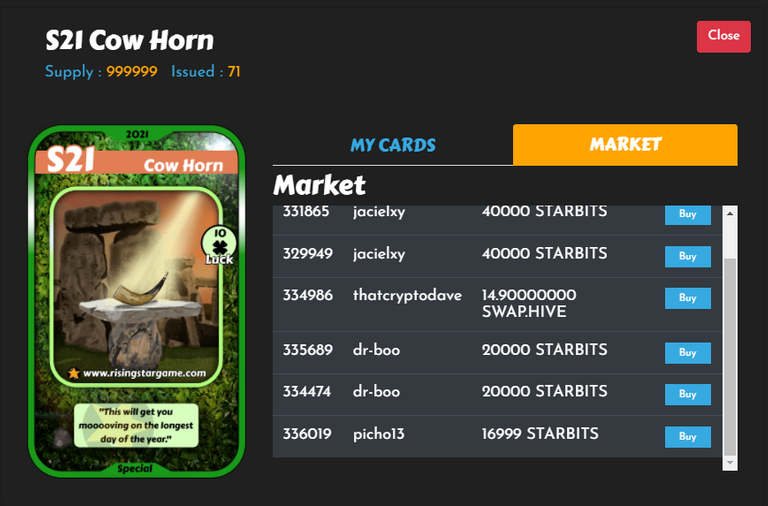 S22 Pan Pipes has been issued 72 times :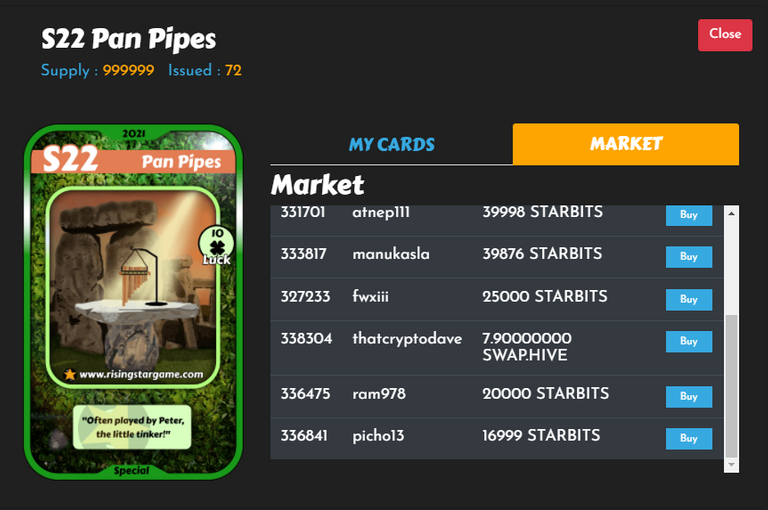 I think it is far more cheaper to buy than time and energy that i have spend to hunt them , and in the same time we make a good deal with them and actually make them happy too. So , i end up hunt them in market and add them in my collection .
This additional card increase my rank (+1) today :

I hope you are much luckier than me in this mission , and please do me some favor . If you name is mrs lucky , let me marry you (just kidding).
STARBITS MILLIONAIRE REPORT :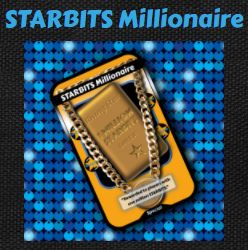 Update on 2330 17/6/2021.
STARBITS in Hive-Engine : 160,903
STARBITS in game : 12211
STARPRO : 30.09
Total own STARBITS : 173,114
Road To STARSBIT MILLIONAIRE : 826,886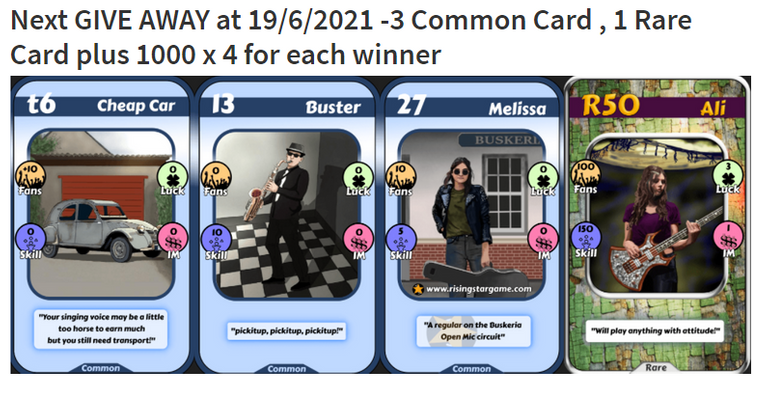 CHECK THIS FOR DETAIL :
https://www.musicforlife.io/hive-175836/@tommyl33/2-12-6-2021-lucky-pick-result-next-lucky-pick-at-19-6-2021-3-common-1-rare-plus-1000-starbits-for-the-winner
---
Posted via MusicForLife.io