Greetings, dear friends of Hive Blockchain! and Risingstar game fans, I hope you all are doing well and feeling healthy. I am also good and enjoying my life. It's Thursday 23rd June 2022 here in Pakistan. Today I am going to share my risingstar game progress after a long time. I am playing the game daily and enjoying it. A few days a go risingstar team announces update about the starbit millionaire mission and I decided to continue this game and buy some packs to get more fans. I opened a total of 36 packs in which I was unlucky to get any legendary card.
My Progress:
This is my dashboard in which you can check my progress of the risingstar game. My current level is 73 and needs a few more points to reach 74. My fans increased from 2000 to 6000 after pack opening and skill to 9574. My total luck is 1033 and 1M is 115. I am collecting more starbits to buy more packs.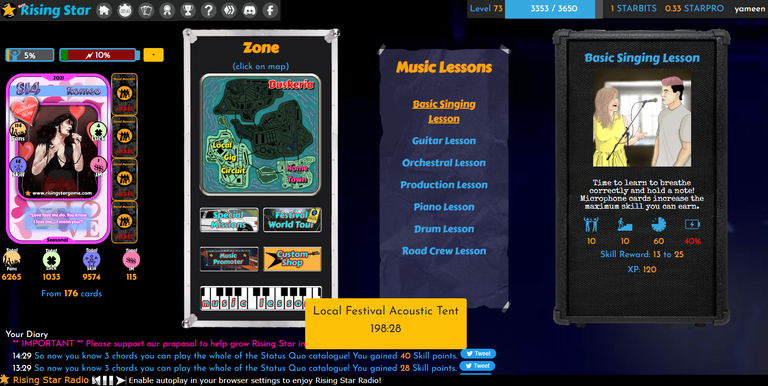 Completing Music Lessons to lower my Ego:
After pack opening my fans increased due to which my Ego also increased and I am battling with ego to get get more starbits. Whenever my energy is above 40% I do complete Music lesson mostly Guitar Lesson.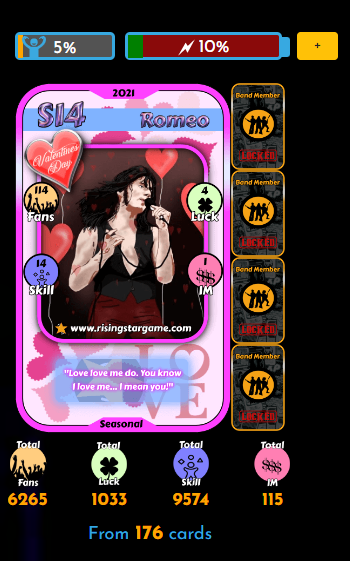 Packs Opening:
Totally I opened 36 packs to increase my fans. I bought some startbits on hive engine and was having a total of 300k starbits so I decided to buy packs. I opened it directly after buying and took a few screenshots that you can see below. My fans increased from 2000 to 6000 and I was lucky to get two vehicle cards with 550 fans.













Join Risingstar Today:
Risingstar is a music career free play to earn game on hive blockchain. If you want to join below is my referral link.
https://www.risingstargame.com?referrer=yameen


If you are a newbie and want to ask something, you are welcome I am always available 🤚 to help you.
All images used in this post are downloaded from the Risingstar official website.
Thanks in advance If you like my post and show some support.