Hi friends! Today i had a good day in Rising star, a calm day but productive at its way, to begin let me show u this cards i got from a pack that appeard in my inventory xd, i dont know where i got it but this card was what i got, jessie is a good card with 200 skill :D + 16 skill from the other 2 card i think is worth it :D
Hola amigos! hoy tuve un buen dia en Risign star, un dia algo tranquilo pero productivo a su manera, para empezar quiero mostrarles estas cartas que consegui abriendo un pack, no se donde consegui el pack pero me salieron cartas que ya tenia :c bueno, por lo menos jessie da 200 de skill :D + 16 de skill de las otras cartas es una leccion musical mas, asi que nada mal :D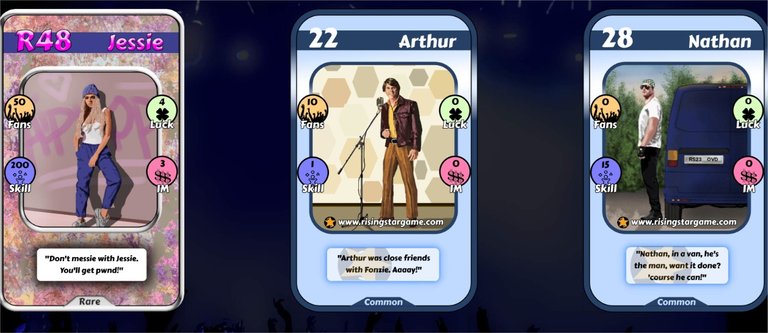 At the moment i got 1078 fans and 2699 skill at total, 53 cards in the colecction, every day getting bigger :D
En este momento tengo 1078 fans y 2699 skill, ya tengo 53 cartas en la coleccion, dia con dia va incrementando :D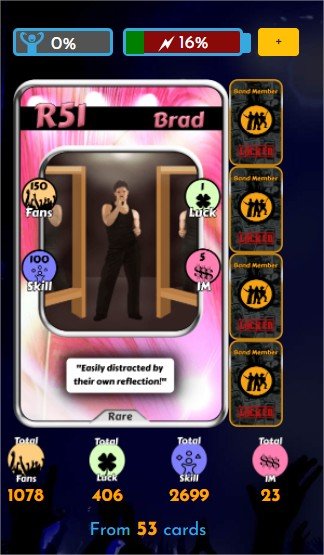 Im lvl 41 and im doing only radio interviews, demo recording and music lessons at this moment to get to lvl 45 as fast as posible and get some starbits on the way.
Soy lvl 41 y en este momento solo hago misiones de entrevista de radio, grabacion de demo y lecciones musicales, hasta que sea lvl 45 hare esto ya que me parece lo mas rapido y que me conseguira algunas starbits en el camino.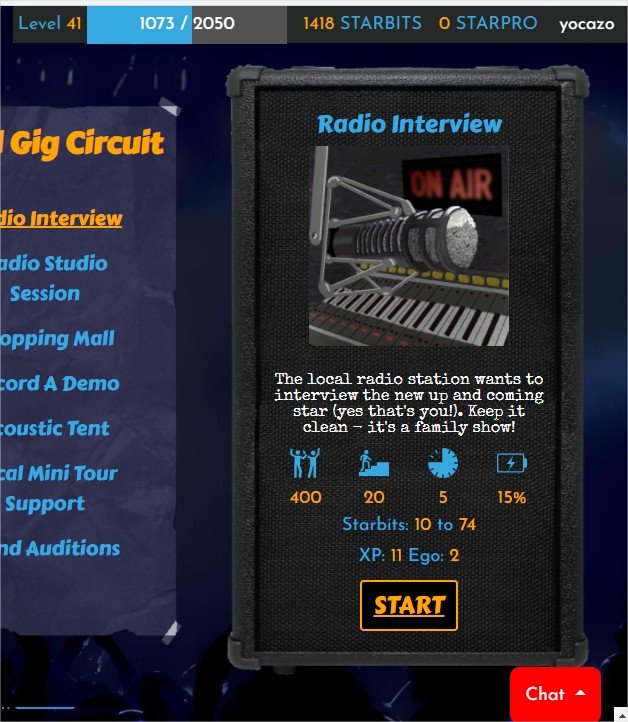 Here the log of today, not a lot of movement, higer lvl misions take longer so less time spend in game.
Aqui el log de hoy, pocas misiones, no mucho movimiento, a como subes de nivel las misiones se tardan mas y por eso te toma menos tiempo interactuar con el juego.



The starbits i had in the las post i spend them on some more Vibes so when i vote i can get some more rewards and help the comunity :D
Los starbits que tenia en el post pasado los gaste para comprar algunos Vives para que cuando vote pueda conseguir mas recompensas y ayudar a la comunidad :D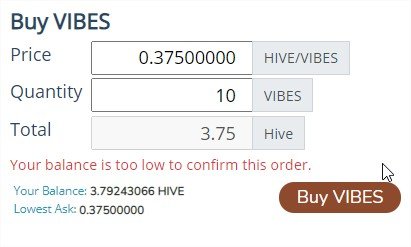 Thats all for this post friends, i leave you with a random song, keep grinding :D
Eso es todo por el post de hoy amigos, los dejo con la cancion random del dia, sigan grindeando :D