Hello everyone! I am really excited to be the first artist to mint NFTs on the BlockTunes OpenTunes collection! I produced a few tracks using the Novation Launchpad application and the Osmosis soundpack. These tracks were all recorded as a 'live' recording, meaning there wasn't any work done in a DAW program like Logic Pro. It was all performed and recorded on the Novation Launchpad application.
This post pretty much shows the process in the app as it's one of the original recordings:
https://peakd.com/hive-176363/@groove-logic/dbkdafix
I then take the audio and load it up into the DJay Pro application from Algoriddim and use the built in visualizers and the effects to create the visual effects for the videos! It was a fun experiment that I will for sure get better at. Just wanting to get some content available for the BlockTunes launch! 2 of the 6 are up for auction as an example and the other 4 are up for regular sale for 10 BUSD each! All initial sales for these items are set to go directly to the DAO to help support the @blocktunes DAO growth!
All NFT collections on BlockTunes will be set in BUSD on BSC or USDC on Polygon. This is for simplicity purposes as most people still have a USD based mindset when it comes to pricing items. We are after all trying to get more novice users into the blockchain game!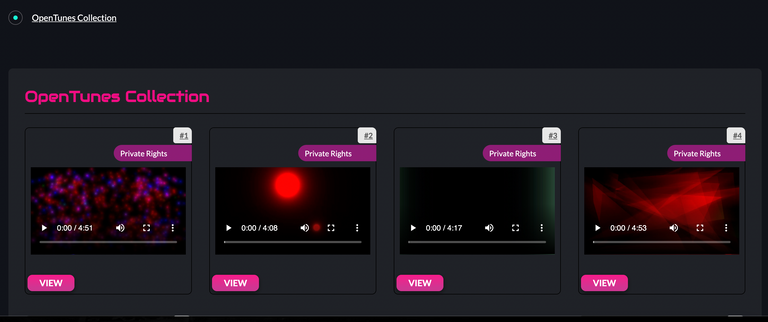 Here you can see the first few music video NFTs available in the collection! The first two are up for auction as they are the, well first 2 minted, and were done accidentally from the BlockTunes admin account instead of mine, lol... parts 3-6 were all minted under my account.
When you hover over one of the options in the collection, you will see a dropdown with some info on the NFT and then click View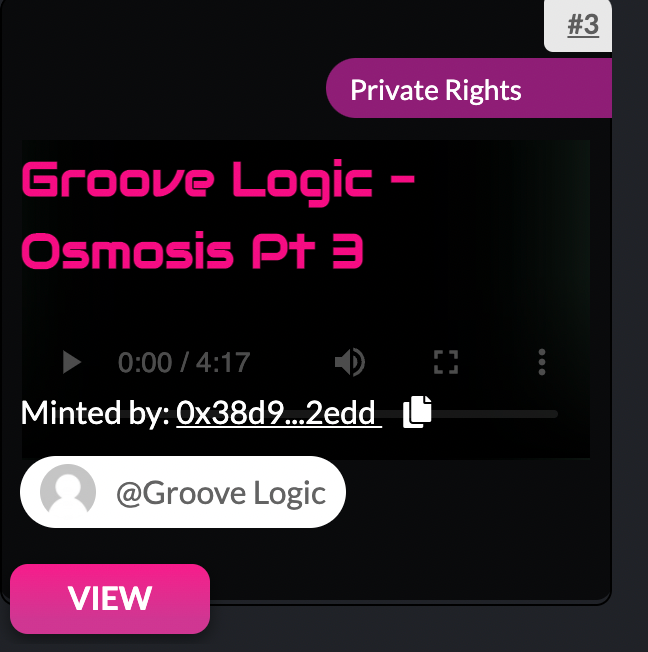 When you click view, you will go to the main page for the NFT... I will look something like this if the item is not for sale. You will see the information for the NFT like contract address, etc.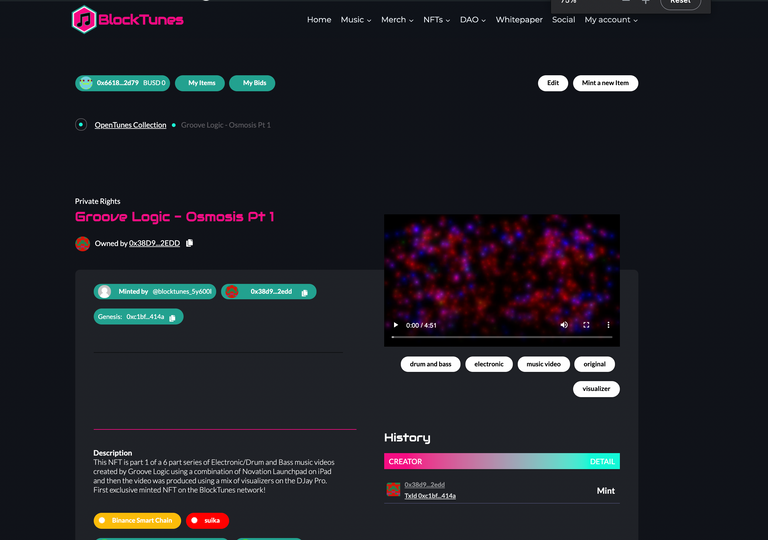 If the item is for sale, you will see a price and a buy button...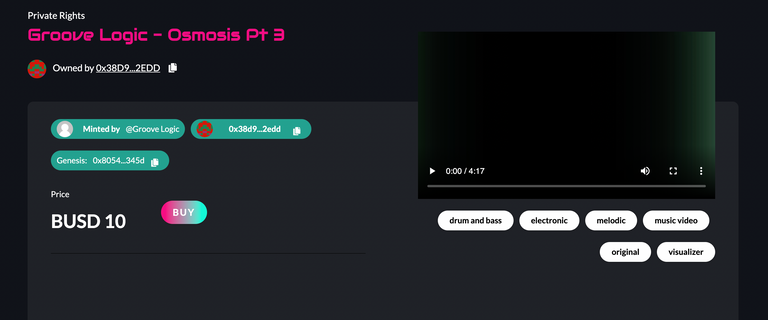 If it is on auction, you will see something like this where you can place a bid.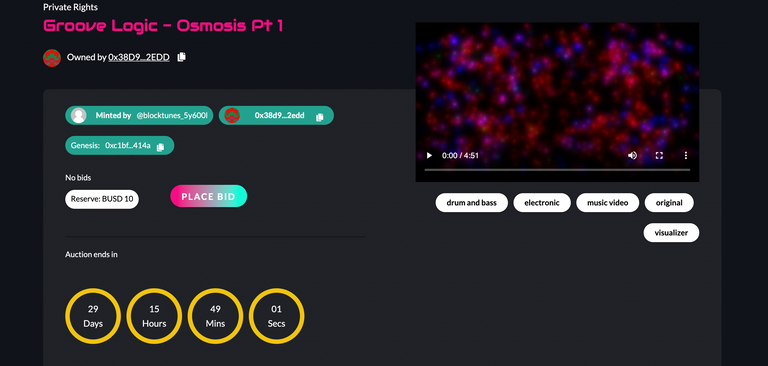 Anyway, I am really excited to get some NFTs going on multiple blockchains as well as being able to integrate regular downloads and merchandise!
Check out the OpenTunes NFT collection on Blocktunes.net! If you are an artist, we are open for artist signups! Get started today!
https://blocktunes.net/nft-collection/opentunes-collection/
Keep calm and groove on!
https://groovelogic.audio
https://blocktunes.net
https://hivelist.store/shop/groove-logic/