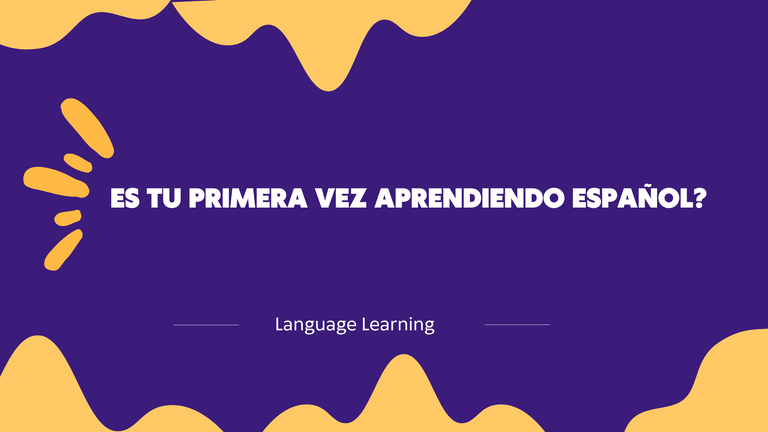 As I mentioned recently, I've been trying to be more fluent in Spanish. There aren't many options currently offline to learn the language. I used to do that at university but that's about it. It dawned on me when I was in Bali. I really wanted to mingle more because there were more Spanish speakers and though I can understand, I was just not advanced enough to learn idioms, slangs, etc. I can get by for 5 minutes into the conversation but the rest, that's going to be a challenge. I find writing much easier than speaking which is why I joined Tandem, a language learning app that offers the ability to practice speaking online.
In tandem there are chats but also party options that let users join random language speaking parties with various topics. Since my main focus has been Spanish, I mostly joined them and listened while many of the people allowed me to express myself. They were really nice for sure. However, when I joined the regular English language party, not more than once, I get questions about how long I've been studying English. I guess because I don't have the look and I am not from english speaking countries, they wondered how I could speak fluently.
From the app, I also met so many people who just showed me interesting facts or trivias about their country. Some were so chatty and some were more laid back. I try to allocate 2 hours to 4 hours of my time learning Spanish and join these parties. It can get addicting for sure but since I have to stick to my goals, I tried not to get carried away. By now, I can understand more when people say something in Spanish and just try to speak it more confidently.
In that app, there were many accents and one of the things was, mostly south america than spaniards itself. So, since my lecturer was catalan, many of the words I knew were much different from what I remembered. Even someone told me Catalan and Malagan sounded more different. Since I want to handle simple conversation, I think speaking the majority that are used is better than speaking things that are less used.
It's a nice environment to be in just because everyone has the same goal, learning language. I believe that language has to be used/practiced daily otherwise, we lose the fluency of it. In that app, I met so many people who are polyglot and was able to speak many languages fluently and close to native.
Maybe in a few months, I'd be getting more fluent in Spanish, who knows? I'd just have to practice and use it daily. Since there were many natives around that were willing to help me, it was really nice. At the same time, they could also practice English with me.
There were times when people were talking to themselves and some were a bit racist but also PC. I think it's inevitable though that I can't always see it through rose-colored glasses. Somehow after talking to these people, my urge to travel comes once again and it's really nice to hear various experiences and tips from these people. Like there was someone who told me, Manila was actually pretty nice as compared to what I heard previously. Who knows, it could be wrong, it couldn't be wrong. Maybe once the weather clears up and it's more sunny, I'd certainly have to go.
thumbnail created with canva

Hope You Enjoyed This article! If you do, don't hesitate to upvote or comment. You can also support me below!

---
𝘔𝘢𝘤 𝘪𝘴 𝘢 𝘴𝘦𝘭𝘧-𝘦𝘮𝘱𝘭𝘰𝘺𝘦𝘥 𝘯𝘪𝘯𝘫𝘢. 𝘈 𝘵𝘺𝘱𝘪𝘤𝘢𝘭 𝘪𝘯𝘵𝘳𝘰𝘷𝘦𝘳𝘵 𝘪𝘯 𝘭𝘰𝘷𝘦 𝘸𝘪𝘵𝘩 𝘭𝘪𝘵𝘦𝘳𝘢𝘵𝘶𝘳𝘦, 𝘣𝘰𝘰𝘬𝘴, 𝘵𝘦𝘤𝘩𝘯𝘰𝘭𝘰𝘨𝘺 𝘢𝘯𝘥 𝘱𝘩𝘪𝘭𝘰𝘴𝘰𝘱𝘩𝘺. 𝘛𝘩𝘪𝘴 𝘪𝘴 𝘩𝘦𝘳 𝘱𝘦𝘳𝘴𝘰𝘯𝘢𝘭 𝘣𝘭𝘰𝘨 𝘵𝘩𝘢𝘵 𝘤𝘰𝘷𝘦𝘳𝘴 𝘩𝘦𝘳 𝘫𝘰𝘶𝘳𝘯𝘦𝘺 𝘥𝘦𝘭𝘷𝘪𝘯𝘨 𝘪𝘯𝘵𝘰 𝘱𝘩𝘰𝘵𝘰𝘨𝘳𝘢𝘱𝘩𝘺, 𝘵𝘳𝘢𝘷𝘦𝘭, 𝘯𝘰𝘰𝘵𝘳𝘰𝘱𝘪𝘤𝘴, 𝘱𝘳𝘰𝘥𝘶𝘤𝘵𝘪𝘷𝘪𝘵𝘺, 𝘮𝘪𝘯𝘪𝘮𝘢𝘭𝘪𝘴𝘵 𝘭𝘪𝘧𝘦𝘴𝘵𝘺𝘭𝘦, 𝘤𝘺𝘣𝘦𝘳𝘴𝘦𝘤𝘶𝘳𝘪𝘵𝘺, 𝘢𝘯𝘥 𝘭𝘢𝘯𝘨𝘶𝘢𝘨𝘦𝘴. 𝘐𝘯 𝘩𝘦𝘳 𝘧𝘳𝘦𝘦 𝘵𝘪𝘮𝘦, 𝘴𝘩𝘦 𝘦𝘯𝘫𝘰𝘺𝘴 𝘭𝘦𝘢𝘳𝘯𝘪𝘯𝘨 𝘷𝘢𝘳𝘪𝘰𝘶𝘴 𝘵𝘩𝘪𝘯𝘨𝘴. 𝘐𝘧 𝘺𝘰𝘶 𝘭𝘪𝘬𝘦 𝘩𝘦𝘳 𝘤𝘰𝘯𝘵𝘦𝘯𝘵, 𝘥𝘰𝘯'𝘵 𝘩𝘦𝘴𝘪𝘵𝘢𝘵𝘦 𝘵𝘰 𝘶𝘱𝘷𝘰𝘵𝘦, 𝘭𝘦𝘢𝘷𝘦 𝘢 𝘤𝘰𝘮𝘮𝘦𝘯𝘵 𝘰𝘳 𝘢 𝘧𝘦𝘦𝘥𝘣𝘢𝘤𝘬. 𝘈 𝘳𝘦-𝘣𝘭𝘰𝘨 𝘪𝘴 𝘢𝘭𝘴𝘰 𝘢𝘱𝘱𝘳𝘦𝘤𝘪𝘢𝘵𝘦𝘥.