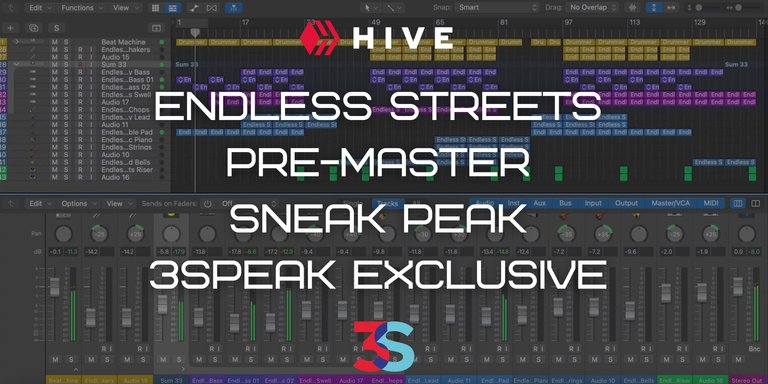 ---
This is a Hive and 3Speak exclusive sneak peak at one of my upcoming releases on BlockTunes.net!
The song is call Endless Streets. It is an instrumental drum and bass track that I produced in Logic Pro X. It is set at 174 BPM, or beats per minute, so it's a fast paced one as most drum and bass tracks are. It is also tuned to 432hz which is a healing frequency, so not only are you getting some good vibes, but those vibes can actually do you some good! It's science, look it up, lol.
This is a pre master sneak peak, so it is still a bit of a work in progress, but almost ready for final mix down then onto the mastering chain!
Enjoy!
Keep calm and groove on!
https://groovelogic.audio
https://blocktunes.net
https://hivelist.store/shop/groove-logic/


---
▶️ 3Speak