The Jazz Messengers: Benny Golson (saxo tenor), Lee Morgan (trompeta), Bobby Timmons (piano), Jymie Merritt (contrabajo) y Art Blakey (batería). Extraído del álbum Moanin' (1959).
Benny Golson es un saxofonista tenor, arreglista y compositor norteamericano que toca en los estilos bebop y hard bop. Comenzó su carrera musical mientras estaba en la escuela secundaria y después de graduarse en la Howard University se unió a la banda de rhythm and blues de Bull Moose Jackson. De 1953 a 1959 formó parte del grupo del pianista Tadd Dameron y de las big bands del saxofonista alto Johnny Hodges, el también saxofonista alto Earl Bostic, el vibrafonista Lionel Hampton y el trompetista Dizzy Gillespie, haciendo numerosas giras y adquiriendo una gran experiencia. Después perteneció a los Jazz Messengers de Art Blakey y en 1959 fundó el sexteto The Jazztet, uno de los grupos más importantes de hard bop, con el trompetista Art Farmer.
Benny Golson is an American tenor saxophonist, arranger and composer who plays in the bebop and hard bop styles. He began his musical career while in high school and after graduating from Howard University joined Bull Moose Jackson's rhythm and blues band. From 1953 to 1959 he was part of pianist Tadd Dameron's group and the big bands of alto saxophonist Johnny Hodges, alto saxophonist Earl Bostic, vibraphonist Lionel Hampton and trumpeter Dizzy Gillespie touring extensively and gaining much experience. He later belonged to Art Blakey's Jazz Messengers and in 1959 founded The Jazztet sextet, one of the most important hard bop groups, with trumpeter Art Farmer.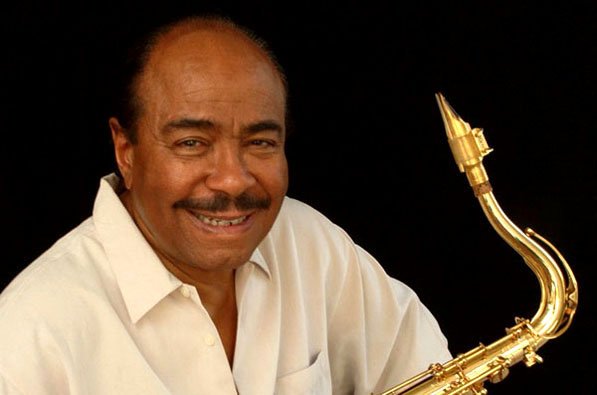 Benny Golson
Muchos de sus temas, como «Killer Joe», «Stablemates», «Whisper not», «I Remember Clifford», «Alone Came Betty», «Are You Real?» y «Blues March», se han convertido en estándars de jazz. En 1962 Golson abandonó The Jazztet para formar sus propias bandas, y a finales de los años sesenta dejó de tocar jazz para trabajar como músico de estudio y con orquestas de baile, además de componer música para el cine, la televisión y otros artistas. En 1977 volvió a tocar y grabar jazz, y en 1982 formó de nuevo The Jazztet con Farmer, que se mantuvo activo durante cuatro años más. Sus álbums como líder más destacados son New York Scene (1957), Free (1962), Moment to Moment (1983), Benny Golson Quartet (1990), I Remember Miles (1993) y One Day, Forever (2001).
Many of his songs, like "Killer Joe", "Stablemates", "Whisper Not", "I Remember Clifford", "Alone Came Betty", "Are You Real?" and "Blues March", have become jazz standards. In 1962 Golson left The Jazztet to lead his own bands, and in the late 1960s he stopped playing jazz to work as a studio musician and with dance orchestras, as well as writting music for film, television and other artists. In 1977 he resumed playing and recording jazz, and in 1982 put together again The Jazztet with Farmer, which remained active for four more years. His most prominent albums as a leader are New York Scene (1957), Free (1962), Moment to Moment (1983), Benny Golson Quartet (1990), I Remember Miles (1993) and One Day, Forever (2001).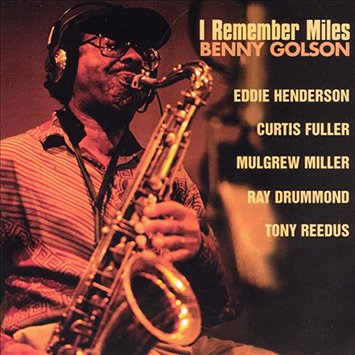 Cubierta I Remember Miles
Este es un tema animado a tiempo medio. Golson interpreta su solo con frases rápidas e incisivas, pero el de Morgan es más melódico y moderado. Por su parte, Timmons hace un solo lleno de vitalidad, y mientras toca, Golson y Morgan le acompañan por detrás. A continuación Morgan intercambia solos de cuatro compases con Blakey, luego lo hace Golson y después Timmons. De repente aparece Merritt queriendo participar con su contrabajo, y finalmente el grupo reexpone el tema.
This is a medium tempo upbeat tune. Golson performs his solo with fast and incisive phrases, but Morgan's is more melodic and restrained. In turn, Timmons takes a solo full of vitality, and as he plays, Golson and Morgan support him in the background. Morgan then trades four-bar solos with Blakey, then Golson and then Timmons. Suddenly Merritt appears wanting to join in with his double bass, and finally the group restates the theme.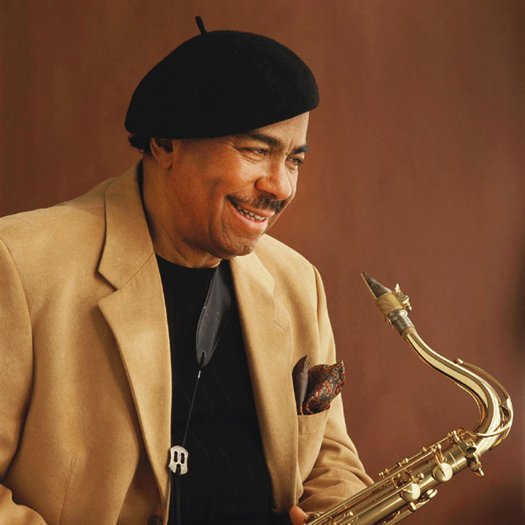 Benny Golson
Translated with the help of DeepL