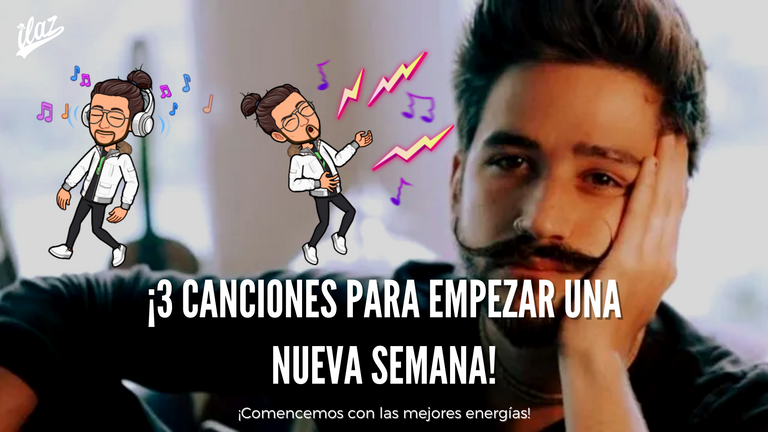 Diseño hecho por mí en Canva. Fuente del fondo | Design made by me on Canva, Background source
¡Bienvenidos de nuevo a mi blog, chicos! El día de hoy les traigo mi reseña para comenzar la semana con las mejores energías, hoy voy a hablar sobre un artista que admiro muchísimo no solo por su música sino por su manera de ser porque me siento demasiado identificado con todo su concepto.
Hoy les voy a hablar sobre Camilo Echeverry.
Welcome back to my blog, guys! Today I bring you my review to start the week with the best energies, today I'm going to talk about an artist that I admire a lot not only for his music but for his way of being because I feel too identified with his whole concept.

Today I'm going to talk about Camilo Echeverry.

1.- Mau y Ricky, Manuel Turizo, Camilo - Desconocidos
La primera vez que escuché a Camilo fue en esta canción, donde además pude conocer el gran talento de Mau y Ricky, dos talentazos de Venezuela que resultaron ser los hijos del mismísimo Ricardo Montaner, entonces estaba más que claro que iban a desarrollar ese gran talento, pues esa vena artística es innegable.
Esta canción me gustó demasiado porque era un estilo demasiado diferente de reggaetón, ya que todo lo que se escuchaba en el medio eran letras clásicas de personas que estaban dañadas, nada que ver con el amor y esas cosas, pero este tema además de ser fresco, tiene una letra demasiado genial.
La voz de Camilo me pareció demasiado particular porque su estilo era muy loco, su manera de vestir, lo que mostraba con su concepto, todo me fascinó, sabía que estaba de cara a un gran artista.
The first time I heard Camilo was in this song, where I also got to know the great talent of Mau and Ricky, two talents from Venezuela who happened to be the sons of Ricardo Montaner himself, so it was more than clear that they were going to develop that great talent, because that artistic vein is undeniable.

I liked this song too much because it was a very different style of reggaeton, since all that was heard in the middle were classic lyrics of people who were damaged, nothing to do with love and stuff, but this song besides being fresh, has a very cool lyrics.

The voice of Camilo seemed to me too particular because his style was very crazy, his way of dressing, what he showed with his concept, everything fascinated me, I knew I was facing a great artist.

2.- Mau y Ricky, Camilo - La Boca
Luego de ese primer hit, volvió la fórmula del éxito porque Camilo junto a Mau y Ricky de nuevo hicieron un súper tema y lo mejor de todo es que volvieron a tener ese sonido súper tropical y con la misma temática súper romántica que tanto me fascina, así que no puedo hacer más que pensar que ellos nacieron para hacer música juntos.
Lo que jamás me imaginé es que terminarían siendo familia todos ellos más allá de la música y eso volvió esas carreras musicales un conjunto de personas exitosas haciendo música muy felices, en definitiva este es un tipo de sueño que tengo yo como compositor.
After that first hit, the formula for success returned because Camilo together with Mau and Ricky again made a super theme and best of all is that they returned to have that super tropical sound and with the same super romantic theme that fascinates me so much, so I can not do more than think that they were born to make music together.

What I never imagined is that they would all end up being family beyond music and that turned those musical careers into a set of successful people making very happy music, in short this is a kind of dream that I have as a composer.

3.- Camilo y Evaluna
Investigando a profundidad la vida de Camilo, me enteré de uno de los hechos más épicos de todos como lo es la relación de él con Evaluna, quién resulta ser hermana de Mau y Ricky; ahí todo cobró sentido para mí, pues esa fue la conexión que hizo que esa familia naciera y de verdad que agradezco a todas las causalidades que llevaron a que eso sucediera porque lo que hizo Camilo a partir de esa relación fue hermoso, de hecho, aún lo sigue siendo, así que en este punto número 3 voy a colocar toda la historia que me ha encantado escuchar de ellos dos juntos en canciones.
Con este primer tema dedicado a Evaluna, pude notar que Camilo realmente es un increíble compositor pues esta canción no tiene nada que ver con «lo que está sonando» sino que es una canción que nació de su corazón para ella y que abarca un montón de elementos hermosos.
Researching in depth the life of Camilo, I learned about one of the most epic facts of all as his relationship with Evaluna, who happens to be Mau and Ricky's sister; That's when everything made sense to me, because that was the connection that made that family was born and I really thank all the causalities that led to that happened because what Camilo did from that relationship was beautiful, in fact, it still is, so in this point number 3 I will put all the story that I have loved to hear of the two of them together in songs.

With this first song dedicated to Evaluna, I could tell that Camilo really is an amazing songwriter as this song has nothing to do with "what's playing" but is a song that was born from his heart for her and encompasses a lot of beautiful elements.
Esta canción me gustó muchísimo y aunque Evaluna no participa ahí, sí fue la persona que dirigió este vídeo y además hizo una participación muy especial que empezó a hacerme pensar que más allá de ser su pareja a nivel sentimental, también lo era a nivel profesional, pues hacían un equipo increíble.
I really liked this song and although Evaluna does not participate in it, she was the person who directed this video and also made a very special participation that began to make me think that beyond being her partner on a sentimental level, she was also her partner on a professional level, because they made an incredible team.
A medida que ha pasado el tiempo, Camilo ha demostrado cómo ha ido evolucionando su relación a través de su música, es increíble que su concepto va demasiado acorde a su propia relación y que esa musa lo ha mantenido creativo y exitoso en ese mundo, y no lo culpo, tener una cómplice de ese nivel es vital para lograr alcanzar tus objetivos siempre, esta canción es hermosa.
As time has gone by, Camilo has shown how his relationship has evolved through his music, it's amazing that his concept is very much in line with his own relationship and that muse has kept him creative and successful in that world, and I don't blame him, having an accomplice of that level is vital to achieve your goals always, this song is beautiful.
A pesar de que soy muy romántico, a mí se me ha hecho difícil pensar en el hecho de creer en el matrimonio, porque he visto tantos matrimonios fallidos que realmente no tengo tantos ejemplos buenos sobre este tema, pero al ver esta canción siento que volví a creer con todo mi corazón en esa unión perenne.
Cuando vi este vídeo, no hice más que llorar porque realmente siento que me inspiró a amar y entregarme a este nivel, a buscar una relación de este nivel, a tratar de ser feliz y tomar la decisión de luchar al lado de alguien hasta el fin de mis días.
Even though I am very romantic, it has been hard for me to think about believing in marriage, because I have seen so many failed marriages that I really don't have so many good examples on this subject, but when I saw this song I feel that I believed again with all my heart in that perennial union.

When I saw this video, I did nothing but cry because I really feel that it inspired me to love and give myself to this level, to look for a relationship of this level, to try to be happy and make the decision to fight next to someone until the end of my days.
Obviamente esta noticia no iba a tardar en llegar, pues luego de un matrimonio bien consolidado, con dos personas exitosas y estables, es muy fácil pensar en el hecho de que se iba a empezar a pensar en una familia, en expandir la conexión a través de la llegada de un ser que fuera fruto de la unión de este par de almas locamente enamoradas.
Esta canción ha sido una de las mejores que he podido escuchar en mi vida por lo que representa, por lo que significa, por el mensaje de amor que le dan al mundo, un mundo contaminado con el hecho de que las personas no pueden luchar por amor porque son tontas, o que está bien ser un fuckboy o una fuckgirl, quitándole peso a los sentimientos para sobreponer los deseos pasionales y carnales.
Ellos son el ejemplo de que el amor sí existe y que se puede construir con el tiempo.
Obviously this news was not going to take long to arrive, because after a well-consolidated marriage, with two successful and stable people, it is very easy to think about the fact that they were going to start thinking about a family, about expanding the connection through the arrival of a being that would be the fruit of the union of this pair of souls madly in love.

This song has been one of the best I've been able to listen to in my life for what it represents, for what it means, for the message of love they give to the world, a world polluted with the fact that people can't fight for love because they are fools, or that it's okay to be a fuckboy or a fuckgirl, taking weight away from feelings to superimpose passionate and carnal desires.

They are the example that love does exist and that it can be built over time.

Bonus Track- Selena Gomez, Camilo - 999
Esta canción definitivamente no me la esperaba y fue tan épica que me ha hecho sentir demasiado increíble, esa fusión de voces me encanta porque yo amo a Selena Gomez, entonces escuchar esas armonías vocales con Camilo fue la gloria.
La letra de esta canción me fascina porque yo soy así de intenso, yo voy de 0 a 100 demasiado rápido si me siento feliz y entregado, por lo que este concepto fue magnífico de escuchar y se lo recomiendo a todo el mundo.
This song was definitely not expected and it was so epic that it made me feel too amazing, that fusion of voices I love because I love Selena Gomez, then to hear those vocal harmonies with Camilo was the glory.

The lyrics of this song fascinate me because I am that intense, I go from 0 to 100 too fast if I feel happy and delivered, so this concept was magnificent to listen to and I recommend it to everyone.

Palabras Finales | Final Words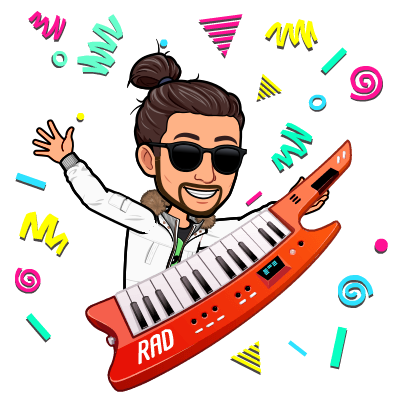 Esta es de las mejores reseñas que he podido hacer porque es de las que más me han motivado, así que me siento demasiado feliz por este hecho y si has llegado hasta acá, te lo agradezco demasiado.
Si hay alguna canción que quieras colocar en este top, te invito a que me dejes un enlace de Youtube en los comentarios para que dialoguemos al respecto.
¡Sigamos creciendo y haciendo crecer el amor por la música!
This is one of the best reviews I've been able to do because it's the one that has motivated me the most, so I feel very happy for this fact and if you've made it this far, I thank you very much.

If there is any song you want to put in this top, I invite you to leave me a Youtube link in the comments so we can talk about it.

Let's keep growing and making the love for music grow!