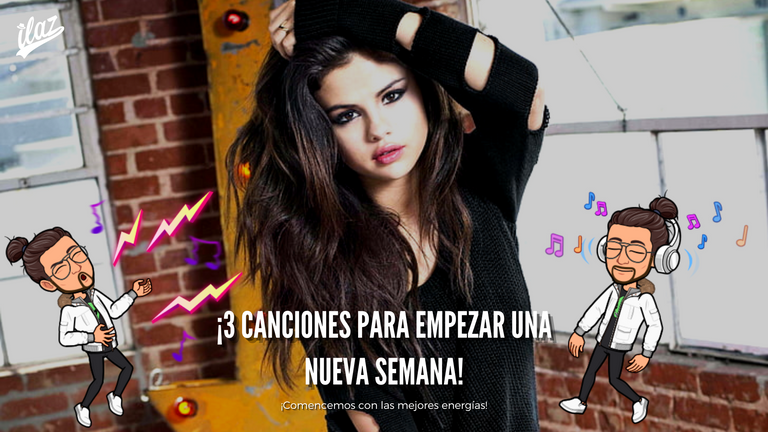 Diseño hecho por mí en Canva, Fuente del fondo | Design made by me on Canva, Background source
¡Bienvenidos de nuevo a mi blog, chicos! El día de hoy les traigo mi post clásico sobre música para empezar la semana con energía, retomando poco a poco mis posts semanales porque ya estoy de nuevo en mi casa, luego de mi viaje a representar a #Hive en Maracaibo.
En esta ocasión, les traigo un post sobre Selena Gomez, les voy a traer las canciones que he amado de ella y las historias que están detrás de las mismas, así que, ¡vamos a darle!
Welcome back to my blog, guys! Today I bring you my classic post about music to start the week with energy, resuming little by little my weekly posts because I'm back home, after my trip to represent #Hive in Maracaibo.

This time, I bring you a post about Selena Gomez, I'm going to bring you the songs I've loved about her and the stories behind them, so, let's get to it!

1.- Fetish ft Gucci Mane
Español
No sé si tú que estás leyendo esto, habrás conocido a Selena como yo, en la serie de Disney de Los Hechiceros de Waverly Place, y el saber esto, nos da a ver que la imagen que siempre tuve de ella era de una niña bastante infantil, así que, imaginarla haciendo algo sexual de alguna forma era muy extraño para mí, así que, cuando encontré esta canción, fue extraño.
Me encanta musicalmente, me encanta todo el concepto, la letra es un deleite fuerte porque me he sentido de esa manera por personas, pero era complicado el hecho de asociar esta canción a Selena Gomez, por el mismo tema de cómo la veía en mi mente, pero fue algo muy loco, un placer culposo.
English
I don't know if you who are reading this, will have known Selena as I did, in the Disney series of The Wizards of Waverly Place, and knowing this, gives us to see that the image I always had of her was of a pretty childish girl, so, to imagine her doing something sexual in some way was very strange to me, so, when I found this song, it was strange.

I love it musically, I love the whole concept, the lyrics are a strong delight because I've felt that way for people, but it was complicated to associate this song with Selena Gomez, because of the same issue of how I saw her in my mind, but it was a very crazy thing, a guilty pleasure.

2.- We Don't Talk Anymore ft Charlie Puth
Esta canción fue una de las primeras que escuché de Charlie Puth y de hecho, pueden corroborar eso en mi reseña que hice sobre él, no sabía que había sido hecha en colaboración con Selena Gomez, así que fue una sorpresa bastante bonita.
Del mismo modo que la escuché con Charlie Puth, la canción me atrajo demasiado y la letra fue demasiado fuerte para mí porque hubo momentos en mi vida donde me sentí muy identificado y fue rudo, así que fue una canción que me marcó muchísimo.
This song was one of the first songs I heard from Charlie Puth and in fact, you can corroborate that in my review that I did about him, I didn't know that it was done in collaboration with Selena Gomez, so it was quite a nice surprise.

In the same way that I heard it with Charlie Puth, the song appealed to me too much and the lyrics were too strong for me because there were times in my life where I felt very identified and it was badass, so it was a song that marked me a lot.

3.- Love Will Remember
La primera vez que escuché esta canción, me hizo llorar con locura y eso que realmente yo no me sentía identificado con ella, pero la cantidad de sentimiento que Selena le puso a esta canción luego de su ruptura con Justin, me hizo tener demasiada empatía con ella y ponerme en su lugar, me destruyó.
La canción es más que hermosa, es una joya total de canciones de desamor, la recomiendo a cabalidad pero no si estás pasando por una decepción amorosa, porque la vas a pasar bastante mal.
The first time I listened to this song, it made me cry madly and I didn't really identify with it, but the amount of feeling Selena put into this song after her breakup with Justin, made me empathize with her and put myself in her shoes, it destroyed me.

The song is beyond beautiful, it's a total gem of a heartbreak song, I highly recommend it but not if you're going through a love disappointment, because you're going to have a hard time.

Bonus Track.- Baila Conmigo
Como bonus para esta reseña voy a traer esta canción de Selena Gomez con Rauw Alejandro porque es un reggaetón que jamás habría pensado escuchar y que me gustara tanto, siempre me ha parecido que el español de Selena es muy raro, pero es pegajoso para ciertas cosas, en este caso, para el estribillo de la canción.
Puedes escucharla varias veces al día sin cansarte y en definitiva, es una canción para tener en tu playlist durante mucho tiempo, la recomiendo totalmente por si te gusta la música urbana y el estilo de Selena Gomez.
As a bonus for this review I am going to bring this Selena Gomez song with Rauw Alejandro because it is a reggaeton that I would have never thought to listen to and like so much, I have always found Selena's Spanish to be very weird, but it is catchy for certain things, in this case, for the chorus of the song.

You can listen to it several times a day without getting tired of it and in short, it's a song to have in your playlist for a long time, I totally recommend it if you like urban music and Selena Gomez's style.

Palabras Finales | Final Words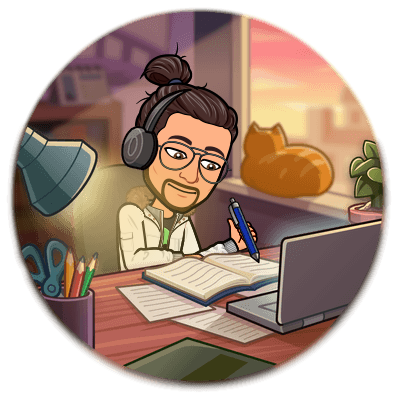 Espero que hayan disfrutado demasiado de esta reseña y de ser así, los espero en los comentarios, si has escuchado antes a Selena Gomez, por favor, te invito a que me dejes tu canción favorita de ella en los comentarios para dialogar al respecto, y si nunca la has escuchado, del mismo modo, déjame un comentario con tu opinión al respecto.
¡Sigamos creciendo y haciendo crecer el amor por la música!
I hope you enjoyed this review and if so, I'll be waiting for you in the comments, if you have listened to Selena Gomez before, please, I invite you to leave me your favorite song of hers in the comments to talk about it, and if you have never heard her, please leave me a comment with your opinion about it.

Let's keep growing and making the love for music grow!