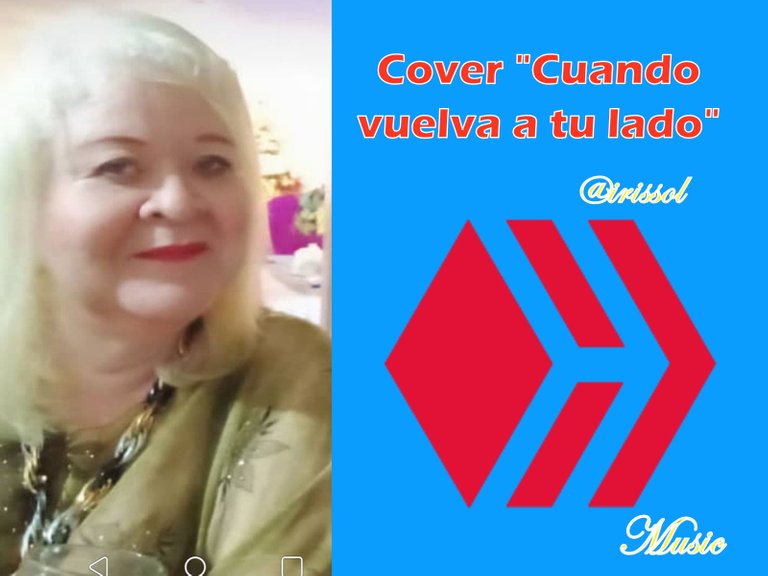 Hola amigos de
#Hive
#Music
, les saluda
@irissol
. En ésta oportunidad les quiero compartir con todo mi amor, un hermosísimo bolero de la afamada compositora María Grever, titulado "CUANDO VUELVA A TU LADO".
Seleccione éste tema, ya que es uno de mis boleros favoritos, de una mujer que rompió todos los esquemas de la época del pasado siglo en sus inicios. María Grever le compuso melodías al amor, cuyas letras no le eran bien vista a las "DAMAS" de su tiempo; canciones como Júrame, Te Quiero Dijiste, Tipitipi Tin, Alma Mía, entre otras, todas ellas fueron interpretadas por los mejores cantantes de la temporada, como: Libertad Lamarque, Juan Arvizu, Juan Lejido, Pedro Infante y muchos de estos temas con arreglos orquestales modernos se siguen escuchando en la voz de algunos de nuestros cantantes más contemporáneos, como: Thalia, Luis Miguel, entre otros.
Agradecimiento a mi esposo por su acompañamiento en la guitarra, a mis sobrinos Gladys Alvarado @cochanet y Armando José Linares @alinares, por el apoyo en cuanto a la realización del post, al creador del Music y a todos mis compañeros, por sus comentarios y votos. Dios les bendiga.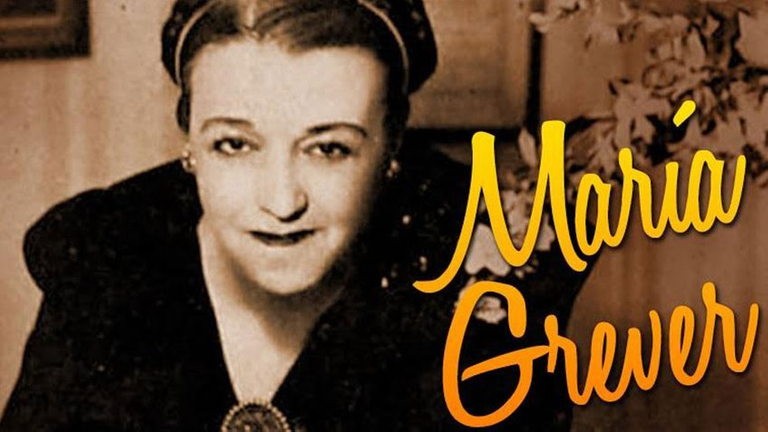 Hello friends of #Hive #Music, hello @irissol. On this occasion I want to share with all my love, a beautiful bolero by the famous composer María Grever, entitled "WHEN I COME BACK TO YOUR SIDE".
Select this theme, since it is one of my favorite boleros, of a woman who broke all the schemes of the time of the last century in its beginnings. María Grever composed melodies for love, whose lyrics were not well seen by the "LADIES" of her time; songs like Júrame, Te Quiero Dijiste, Titipiti Tin, Alma Mía, among others, all of them were performed by the best singers of the season, such as: Libertad Lamarque, Juan Arvizu, Juan Lejido, Pedro Infante and many of these songs with modern orchestral arrangements are still heard in the voice of some of our most contemporary singers, such as: Thalia, Luis Miguel, among others.
Thanks to my husband for his accompaniment on the guitar, to my nephews Gladys Alvarado @cochanet and Armando José Linares @alinares, for their support in making the post, to the creator of Music and to all my colleagues, for their comments and votes. God bless you.
Recuerdas aquel beso
que en broma me negaste,
escapó de mis labios
sin querer.
Asustada por ello
busqué abrigo
en la inmensa amargura
de mi ser.
Cuando Vuelva a tu lado
no me niegues tus besos
que el amor que te he dado
no podrás olvidar.
No me preguntes nada
que nada he de explicarte
que el beso que negaste
ya no lo puedes dar.
Cuando Vuelva a tu lado
y esté a solas contigo
las cosas que te digo
no repitas jamás
por compasión.
Une tu labio al mío
y estréchame en tus brazos
y cuenta los latidos
de nuestro corazón.
💋💋💋💋💋💋💋💋💋💋💋💋💋💋💋💋💋💋💋💋💋💋💋
Do you remember that kiss
that in jest you denied me,
she escaped from my lips
unintentionally.
scared about it
I looked for a coat
in the immense bitterness
of my being
When I come back to your side
do not deny me your kisses
that the love that I have given you
you won't be able to forget
don't ask me anything
I have nothing to explain to you
that the kiss you denied
you can't give it anymore
When I come back to your side
and be alone with you
the things i tell you
never repeat
out of compassion
Join your lip to mine
and hold me in your arms
and count the beats
of our heart.