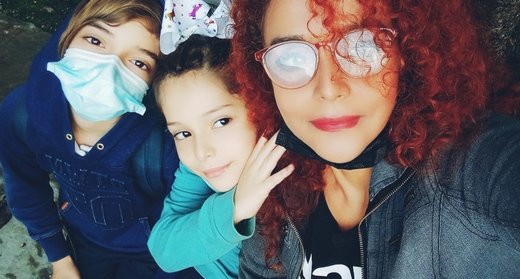 ---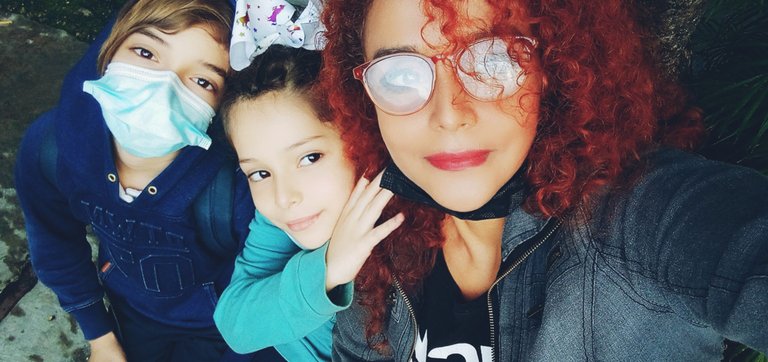 ---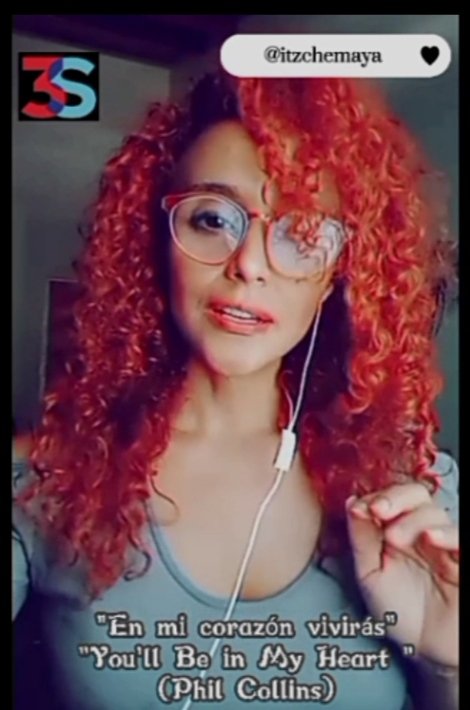 ---

Estar y poder ser al mismo tiempo!
Vaya cosa tan bonita cierto?
Ese lugar seguro y cálido, dónde los abrazos son de caramelo y vainilla.
Dónde la tristeza se va con cada sonrisa y ocurrencia, con cada beso y apapacho.
Dónde las diferencias no importan porque nos une un para siempre, un amor bonito y luminoso, perfecto.
---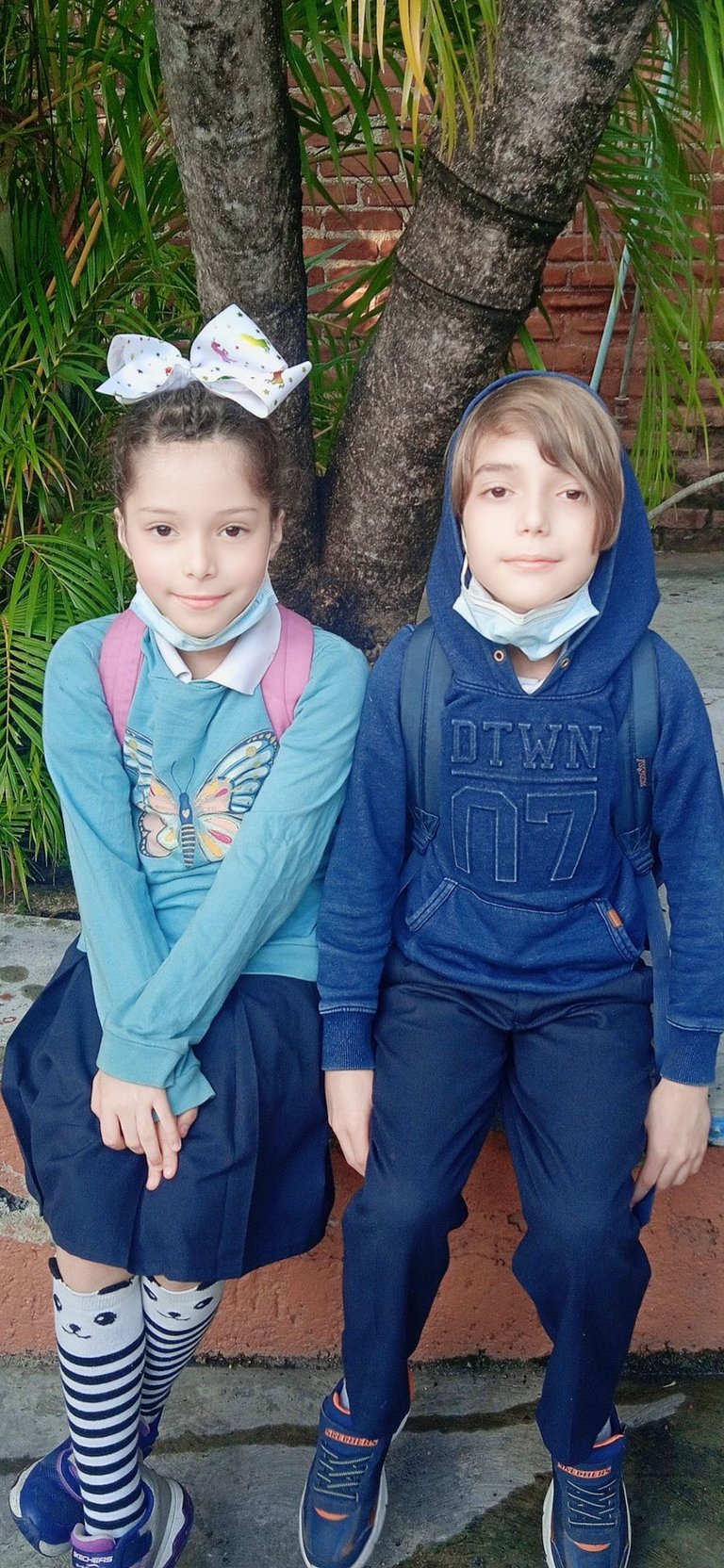 ---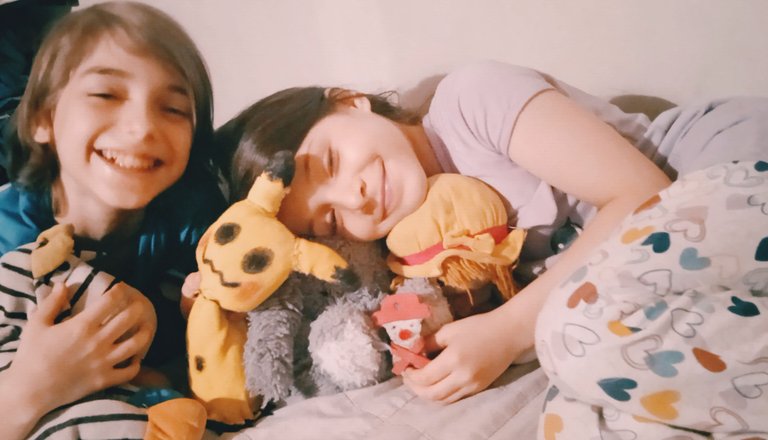 To be and to be able to be at the same time !
What a beautiful thing, isn't it?
That safe and warm place, where hugs are caramel and vanilla.
Where sadness goes away with every smile and witticism, with every kiss and hug.
Where differences don't matter because we are united by a forever, a beautiful and luminous love, perfect.

Mi hadita saltarina de tutús y patinetas con su carácter dinamita, mis príncipes guardianes como angeles guerreros que acompañan mi corazón a través de cada instante de mi vida.
Los llevo grabados en los espacios de mi corazón y llenandome de aprendizajes día tras día.
---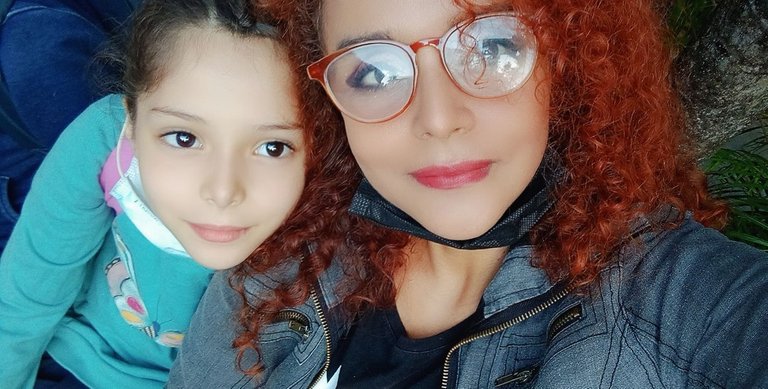 ---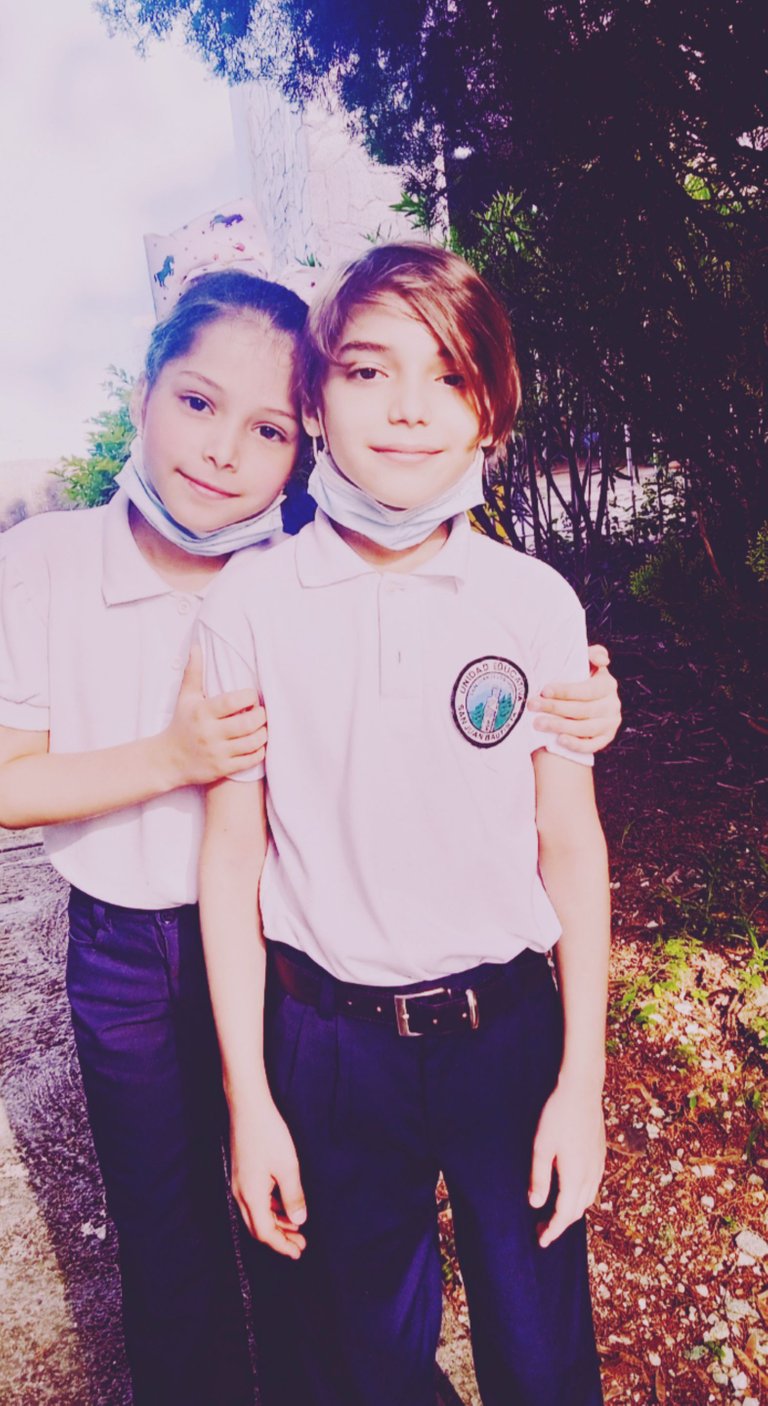 ---
My little jumping fairy of tutus and skateboards with her dynamite character, my guardian princes as warrior angels that accompany my heart through every moment of my life.
I carry them engraved in the spaces of my heart and filling me with learning day after day.
---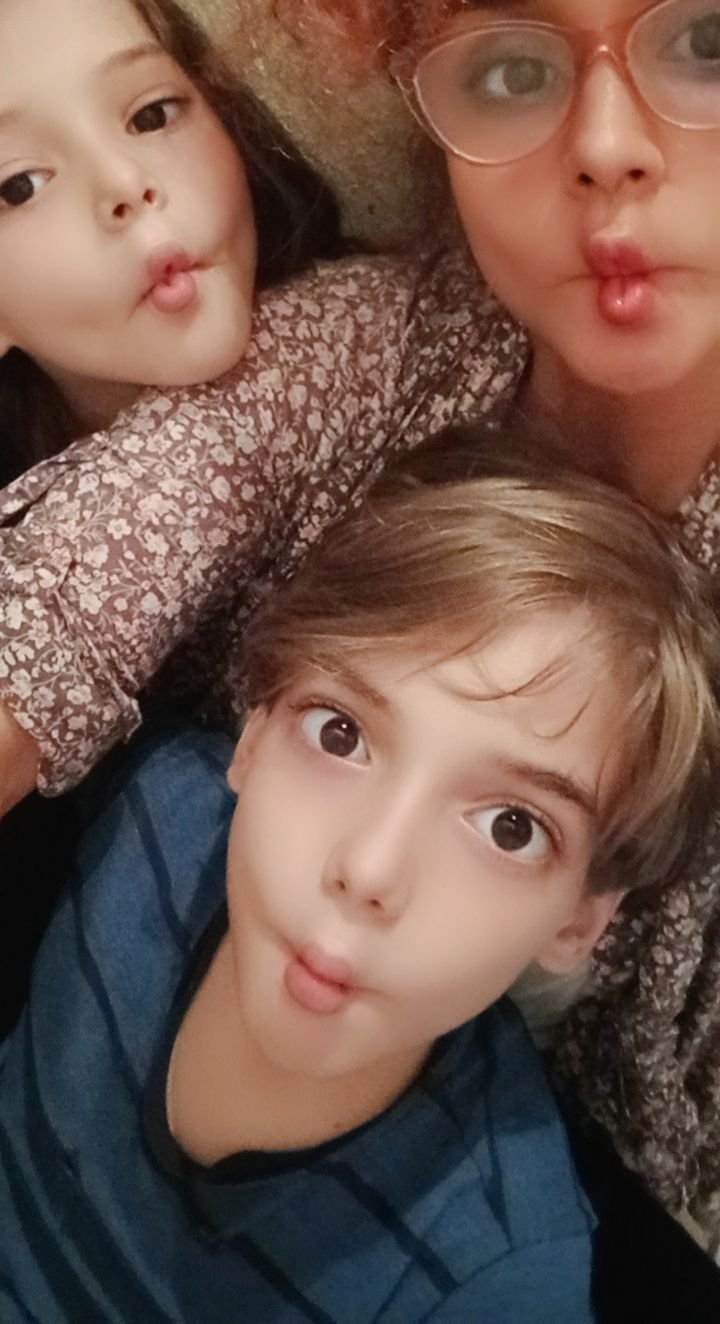 ---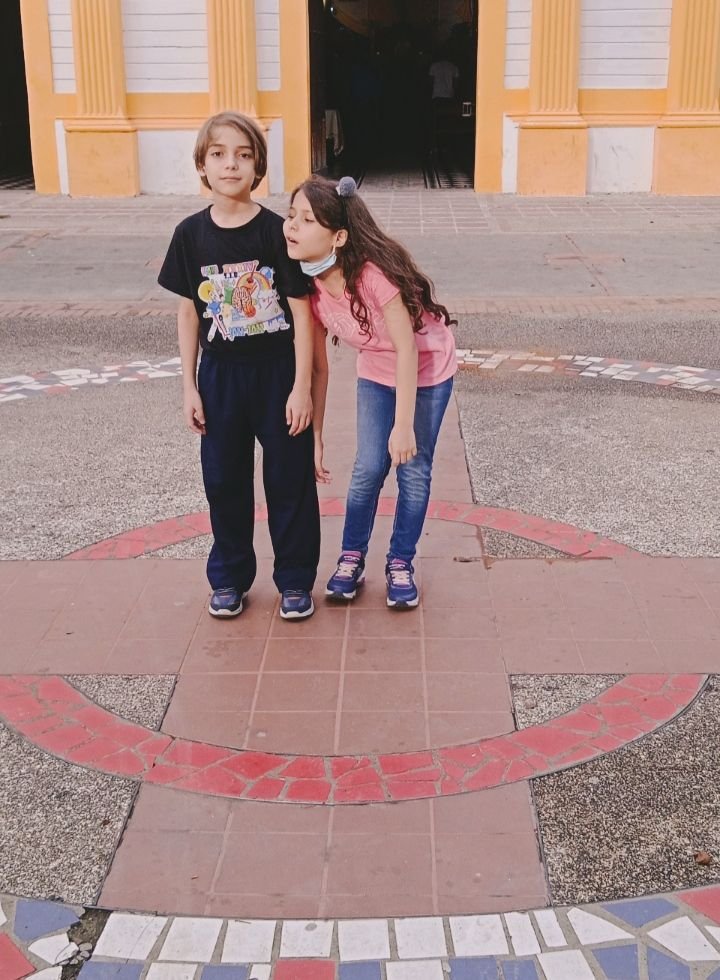 ---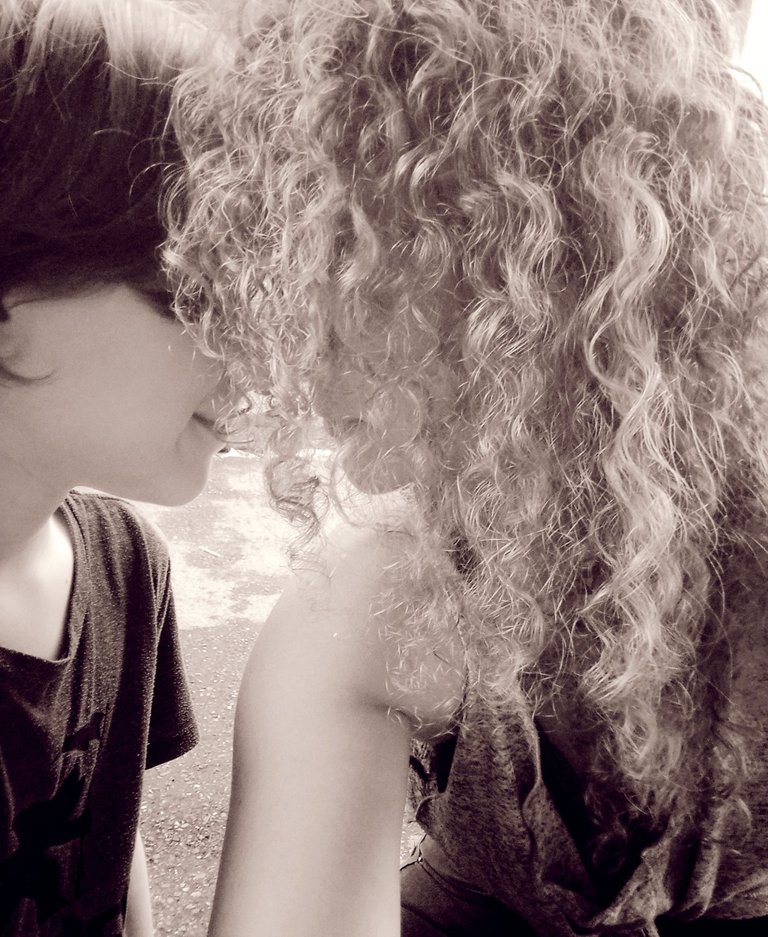 ---

No todo es algodón de azúcar y nubes esponjosas con los colores del arcoiris; a veces las nubes nos quieren apagar el sol y todo se vuelve muy caótico, pero en sus manos de colores, le dibujan risas a mis miedos, calma a mi impaciencia, meditación en mis palabras para que aprenda a encontrar respuestas en los silencios, mis traviesos come galletas, huracanes de Legos y guerras de almohadas, son y siempre serán mi regalo más grande.
---
---
Not everything is cotton candy and fluffy clouds with the colors of the rainbow; sometimes the clouds want to turn off the sun and everything becomes very chaotic, but in their colorful hands, they draw laughter to my fears, calm to my impatience, meditation in my words so I learn to find answers in the silences, my naughty cookie eaters, hurricanes of Legos and pillow wars, they are and always will be my greatest gift.
---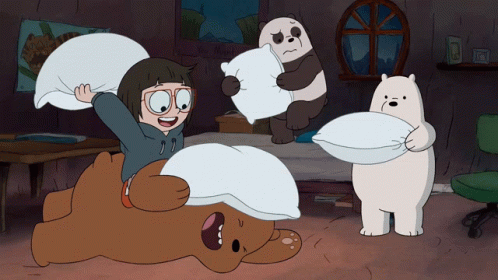 ---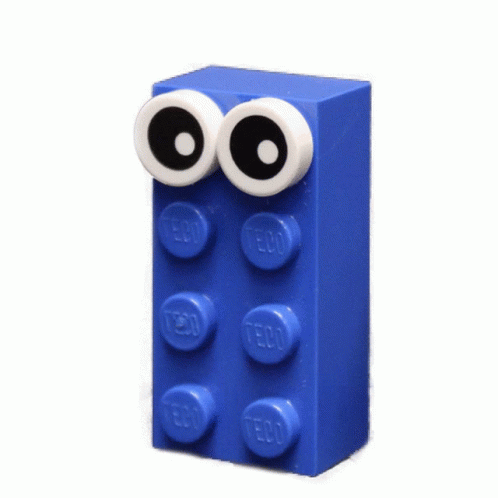 ---

Buen día para todos queridos hivers, hoy decidí traerles uno de los temas favoritos de mis 4 hijos, una maravillosa canción de Phil Collins que representa a esa sensación tan hermosa de estar y ser para los que amas, ese sentimiento de calidez , de apoyo y de amor incondicional
A través de cualquier prueba o circunstancia.
"En mi corazón vivirás " / "you'll be in my heart"
Un tema hermosísimo que demuestra el poder del amor, la empatía, la ternura y el respeto a cualquier diferencia.
En mi caso, siempre le canté a mis hijos una versión mas cortita del tema, para facilitarles su aprendizaje, es la canción que les canto cuando andan tristes o contrariados, es la canción de Tarzan como me dice Isabella, los abrazo y los arrullo con ella, hasta que las lágrimas se tornan en sonrisas 🤗🌼🥰, aunque ya a los grandes no los pueda cargar para arrullarlos igual se las canto 🙈🤭🤣
---
---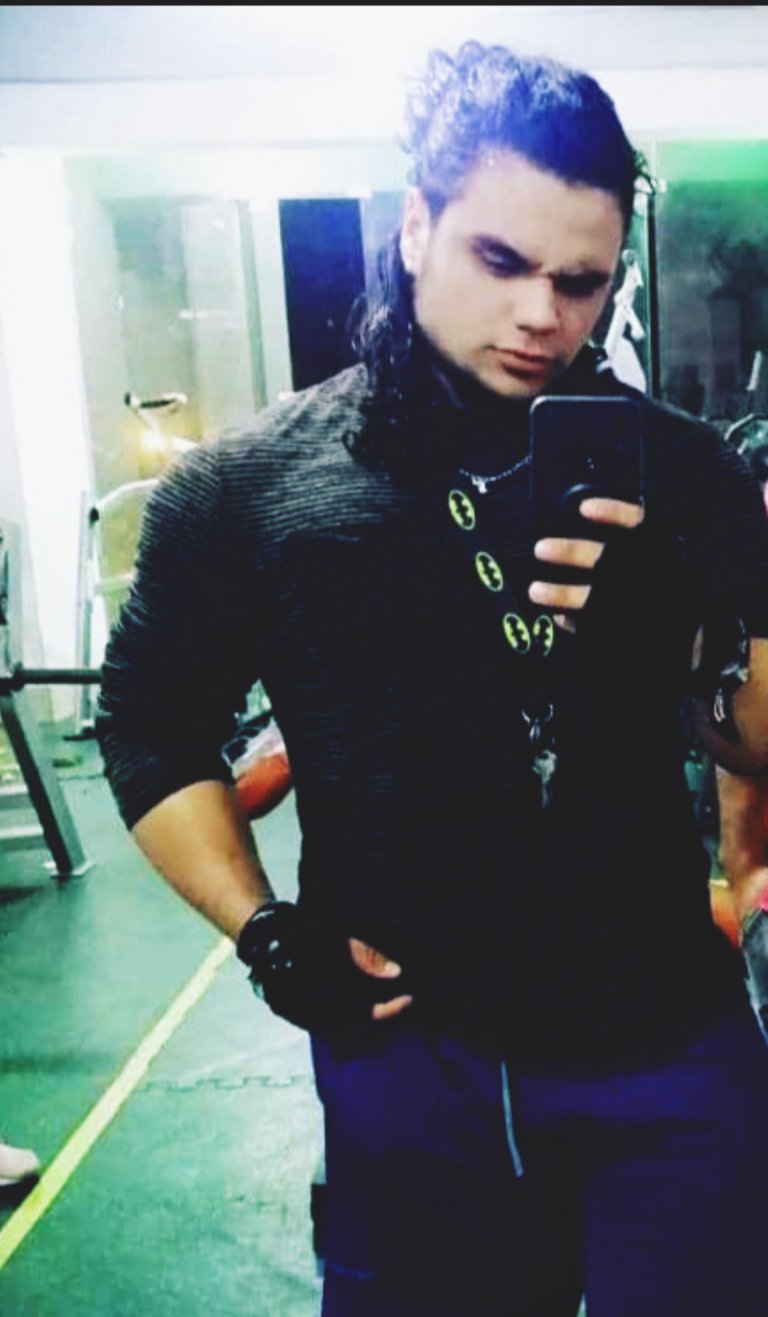 ---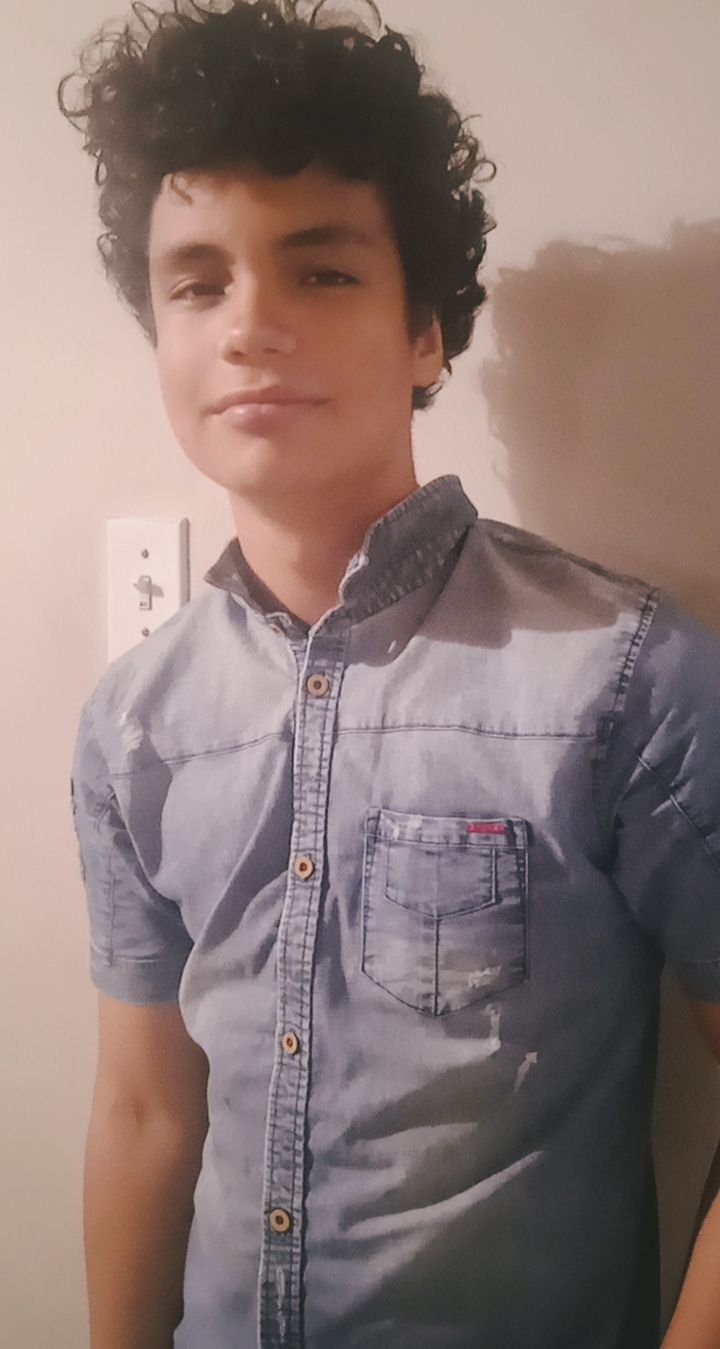 ---
Good morning to all dear hivers, today I decided to bring you one of my 4 children's favorite songs, a wonderful song by Phil Collins that represents that beautiful feeling of being and being for the ones you love, that feeling of warmth, support and unconditional love.
Through any trial or circumstance.
"En mi corazón vivirás" / "you'll be in my heart".
A very beautiful song that demonstrates the power of love, empathy, tenderness and respect for any difference.
In my case, I always sing to my children a shorter version of the song, to facilitate their learning, it is the song I sing to them when they are sad or upset, it is the song of Tarzan as Isabella tells me, I hug them and lull them with it, until the tears turn into smiles 🤗🌼🥰, although I cannot carry the older ones to lull them, I still sing it to them.
---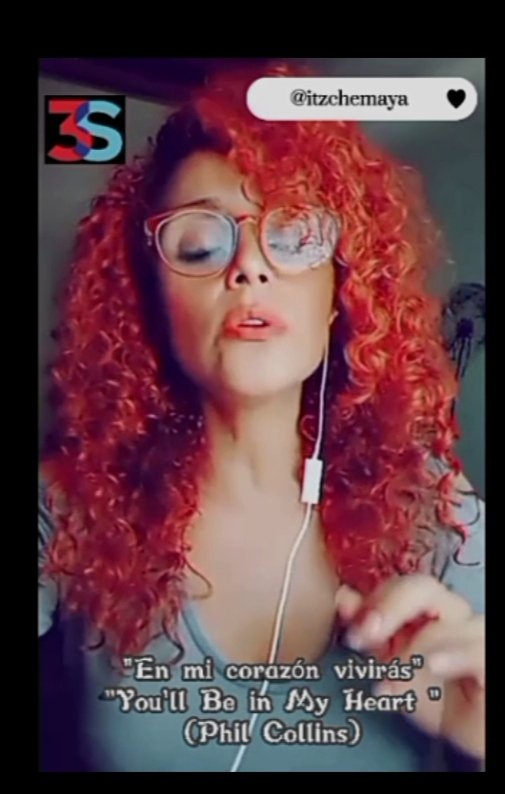 ---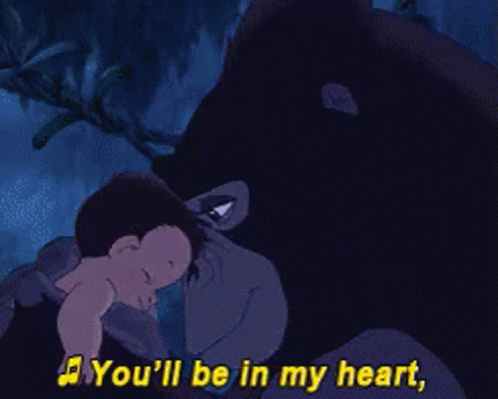 En Mi Corazón Vivirás/ you'll be in my heart
(Phil Collins)
Como me apena el verte llorar
Toma mi mano, siéntela
Yo te protejo de cualquier cosa
No llores más, aquí estoy
Frágil te ves, dulce y sensual
Quiero abrazarte y te protegeré
Esta fusión es irrompible
No llores más, aquí estoy
En mi corazón, tú vivirás
Desde hoy será y para siempre, amor
En mi corazón, no importa qué dirán
Dentro de mí, estarás siempre
No pueden entender nuestro sentir
Ni confiarán en nuestro proceder
Sé que hay diferencias, mas por dentro
Somos iguales tú y yo
En mi corazón, tú vivirás
Desde hoy será y para siempre, amor
No escuches ya más
¿Qué pueden saber?
Si nos queremos mañana y hoy
Entenderán, lo sé
Tal vez el destino te hará pensar
Mas la soledad tendrás que aguantar
Entenderán, lo sé
Lo haremos muy juntos, pues
En mi corazón
Créeme que tú vivirás
Estarás dentro de mí
Hoy y por siempre, amor
Tú en mi corazón (sí, en mi corazón)
No importa qué dirán (no sufras más)
Dentro de mí estarás, estarás siempre
Siempre
Aquí siempre
Para ti, estaré siempre
Siempre y por siempre
Solo mira a tu lado
Solo mira a tu lado
Solo mira a tu lado
Yo estaré siempre
---
---
Audio Oficial versión Completa/Official Audio Full Version

---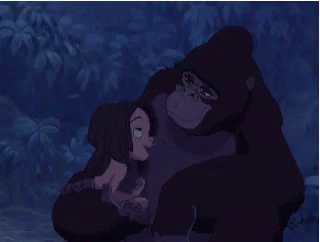 ---
Come, stop your crying
It will be all right
Just take my hand
Hold it tight
I will protect you
From all around you
I will be here
Don't you cry
For one so small
You seem so strong
My arms will hold you
Keep you safe and warm
This bond between us
Can't be broken
I will be here
Don't you cry
'Cause you'll be in my heart
Yes, you'll be in my heart
From this day on
Now and forever more
You'll be in my heart
No matter what they say
You'll be here in my heart, always
Why can't they understand
The way we feel
They just don't trust
What they can't explain
I know we're different but
Deep inside us
We're not that different at all
And you'll be in my heart
Yes, you'll be in my heart
From this day on
Now and forever more
Don't listen to them
'Cause what do they know
We need each other
To have, to hold
They'll see in time
I know
When destiny calls you
You must be strong
I may not be with you
But you've got to hold on
They'll see in time
I know
We'll show them together
'Cause you'll be in my heart
Believe me, you'll be in my heart
I'll be there from this day on
Now and forever more
Oh, you'll be in my heart
(You'll be here in my heart)
No matter what they say
(I'll be with you)
You'll be here in my heart, always
(I'll be there always)
Always
I'll be with you
I'll be there for you always
Always and always
Just look over your shoulder
Just look over your shoulder
Just look over your shoulder
I'll be there always
Fuente
[https://m.letras.com/phil-collins/8192/]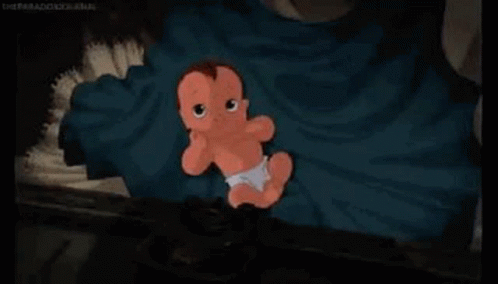 ---

P.S: The photos and video are my property, The separators of

@mayvileros

, The GIFs of PEAKD and TENOR .

The english translation is courtesy of DeepL😍

In the post insert the link of the original theme so you can enjoy it too.

💞🥰🙏🤗🌼.

***
Posdata : Las fotos y video son de mi propiedad, Los separadores de @mayvileros , Los GIF de PEAKD y TENOR .
La traducción al inglés es cortesía de DeepL😍
En el post inserte el enlace del tema original para que también puedan disfrutarlo.
💞🥰🙏🤗🌼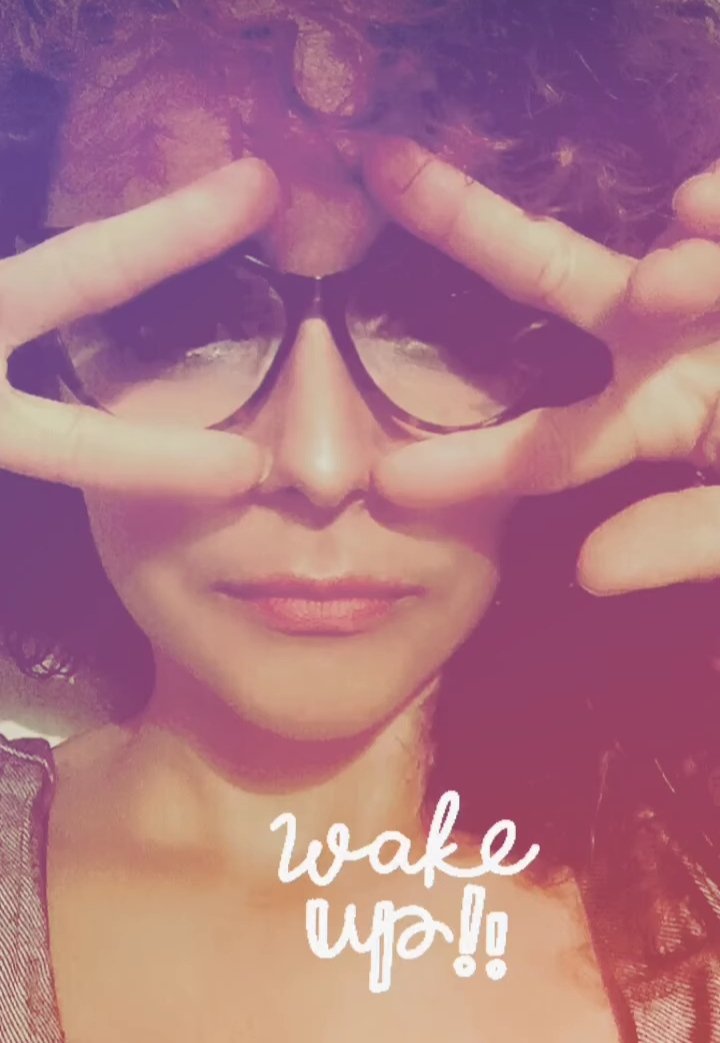 ---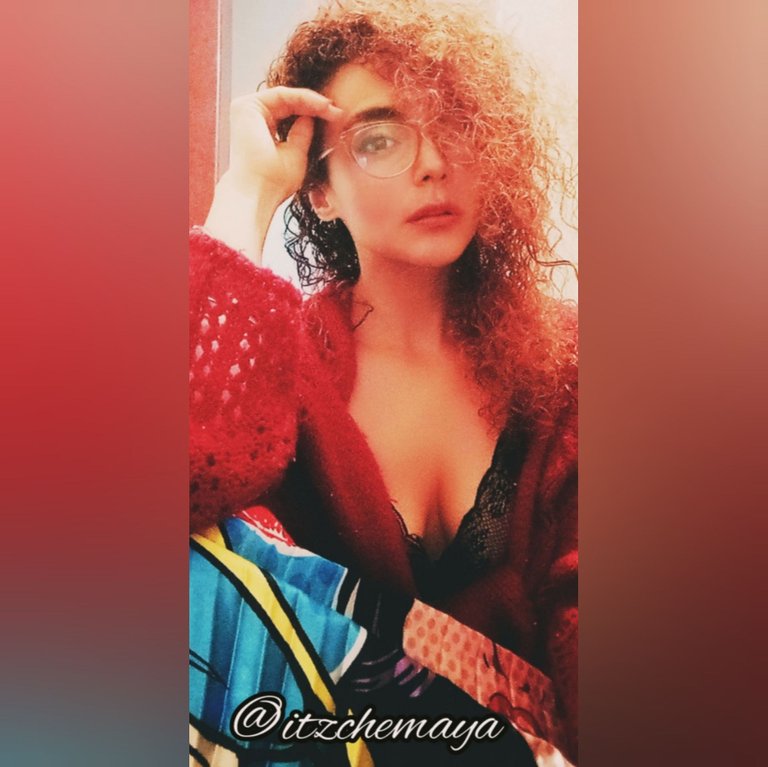 ---
▶️ 3Speak