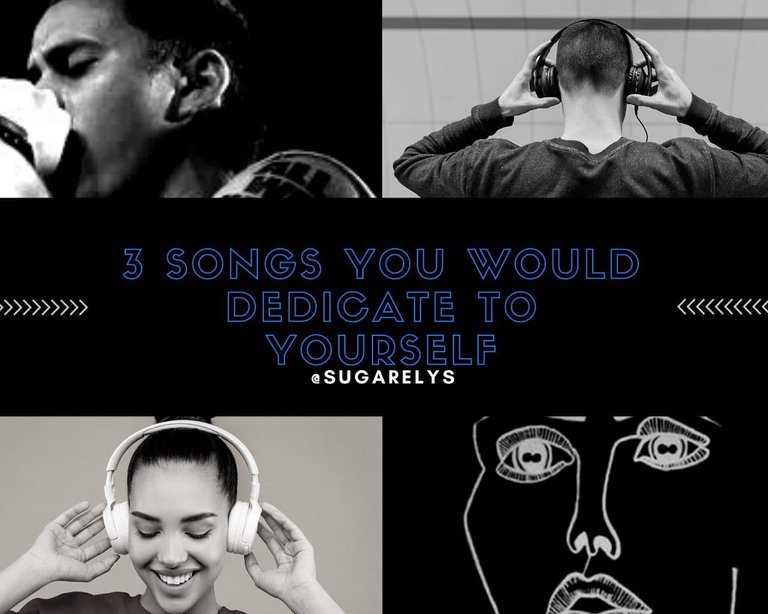 Estas imágenes fueron editadas y extraídas de Canva || These images were edited and extracted from Canva
Bienvenidos! || Welcome!
Hola hola! Espero que se encuentren muy bien el día de hoy, este post es muy especial ya que me uno a una iniciativa propuesta por mi bella @lucianav la cual nos pide que nos dediquemos 3 canciones, esas que siempre te han gustado y has estado guardando para alguien especial sin darte cuenta que ese alguien eres tu! llego el día de que al fin te las dediques y sientas que oficialmente son parte de ti mismo, así que los invito a que se unan tambien ❤️
Hello hello! I hope you are doing well today, this post is very special because I join an initiative proposed by my beautiful @lucianav which asks us to dedicate 3 songs to each other, those that you have always liked and have been saving for someone special without realizing that that someone is you! the day has come to finally dedicate them to you and feel that they are officially part of yourself, so I invite you to join too.

1| Disclosure - Latch feat. Sam Smith
Esta canción me gusto desde la primera vez que la escuche, recuerdo que principalmente fue su ritmo que me capturo, luego al ver la letra y el video musical quede totalmente enamorada y desde entonces es una de mis favoritas hasta el día de hoy, me encanta por que habla sobre el amor a nivel global, la letra es dedicada a esa persona que tanto amas y el video nos demuestra que para el amor no existen géneros, hoy me la dedico por que con esta canción me siento enamorada de la vida, esperanzada en que algún día conoceré a alguien especial y podre amarlo tal cual el sentimiento que trasmite esta hermosa canción, a continuación te dejo el link del video en Youtube:
Disclosure - Latch feat. Sam Smith (Official Video)
I liked this song from the first time I heard it, I remember that it was mainly its rhythm that captured me, then when I saw the lyrics and the music video I was totally in love and since then it is one of my favorites until today, I love it because it talks about love globally, the lyrics are dedicated to that person you love so much and the video shows us that for love there is no gender, today I dedicate it to me because with this song I feel in love with life, hopeful that someday I will meet someone special and I can love him just like the feeling that conveys this beautiful song, then I leave you the link to the video on Youtube:
2| David Guetta - Titanium ft. Sia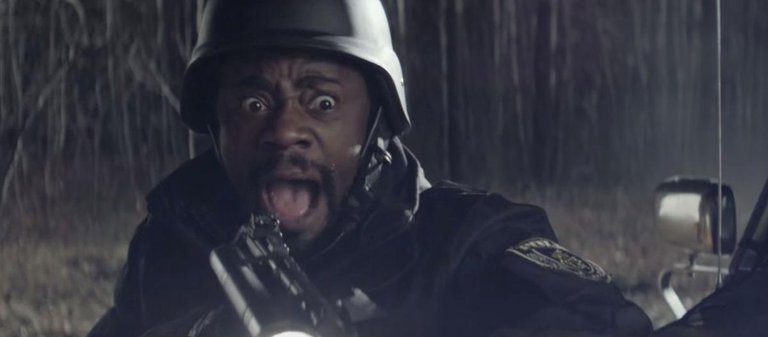 Esta canción es otra que hasta el sol de hoy amo con locura, de echo mi familia la asocia conmigo de tanto que la he escuchado jajaja, David Guetta fue el primer Dj que escuche y desde entonces he descubierto este hermoso mundo de la música electrónica donde una de las canciones que me cautivo fue Titanium ya que me sentía identificada con la letra, esta canción nos habla de ser fuertes, de no dejarnos derribar así lo intenten, me recuerda a todas los obstáculos que he superado y lo guerrera que somos las mujeres al alzar nuestra voz, así que hoy me la dedico en honor a lo valiente que he sido durante mi vida, a continuación te dejo el link del video en Youtube:
David Guetta - Titanium ft. Sia (Official Video)
This song is another one that to this day I love madly, in fact my family associates it with me because I have listened to it so much hahaha, David Guetta was the first DJ I listened to and since then I have discovered this beautiful world of electronic music where one of the songs that captivated me was Titanium because I felt identified with the lyrics, this song tells us to be strong, not to be knocked down even if they try, it reminds me of all the obstacles I have overcome and the warrior that we women are to raise our voice, so today I dedicate it to me in honor of how brave I have been during my life, below I leave you the link to the video on Youtube:
3| Canserbero - Mañana sera otro dia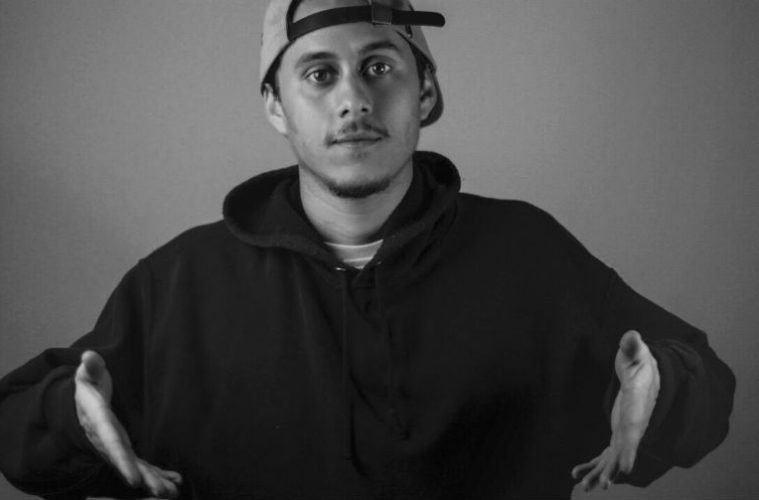 José González llego a mi vida siendo una adolescente y desde entonces sus letras me han cautivado, una de las canciones que aun escucho y canto con sentimiento es " mañana será otro día " ya que es el tipo de letra que te hace reflexionar sobre lo que esta viviendo, nos invita a ver el lado bueno de las cosas, que no es una mala vida si no un mal día, posiblemente al pasar ese día venga otro mejor, me la dedico por que a veces me siento triste o derrotada pero tengo la certeza de que no siempre es así, siempre hay un mañana con mejorías por hacer, con nuevas metas y cosas por aprender! a continuación te dejo el link del video en Youtube:
Canserbero - Mañana Será Otro Día
Jose Gonzalez came into my life as a teenager and since then his lyrics have captivated me, one of the songs that I still listen to and sing with feeling is "tomorrow will be another day" because it is the kind of lyrics that makes you reflect on what you are living, invites us to see the good side of things, I dedicate it to myself because sometimes I feel sad or defeated but I have the certainty that it is not always like that, there is always a tomorrow with improvements to make, with new goals and things to learn! Here is the link to the video on Youtube:
Este post me trajo sentimientos encontrados pero de buena manera jaja fue muy agradable espresar y dedicarme estas hermosas canciones, me gustaria invitar a @arlettemsalase y @dimeshana para que se unan tambien!
This post brought me mixed feelings but in a good way haha it was very nice to express and dedicate these beautiful songs to me, I would like to invite @arlettemsalase and @dimeshana to join too!