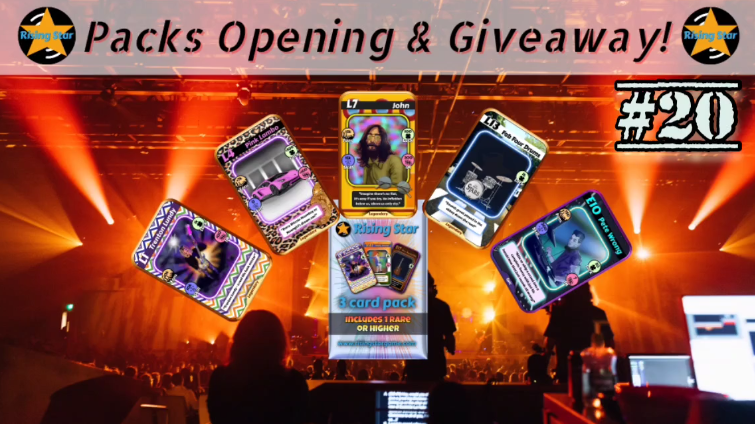 ---
Welcome to the Rising Star Packs Opening and Giveaway video! Another awesome opening and as you can see from the title, this one was really a great one! The vehicle cards are hard to get, and having 3 in 12 packs is very lucky... Maybe I should fill a lottery ticket today?
But, there is more! As I said, vehicle cards are hard to get but even harder is to get Epic cards! Every now and then I got some, but not more than 1 from 25 packs more-less... Well, it looks that today was the day to get one :)
Don't forget to check the giveaway inside the video... The rules are easy, you check the video, find the pack from which one you have to chose ONE card, and put the name of that card in the comment section! The lucky winner will be chosen by a random picker inside the NEXT Rising Star video!
Check out the video for more details!
If you are not playing this game, you can sign up here
Thanks for watching!
---
Music by: Heyson .:. Royale

+:+:+:+:+:+:+:+:+:+:+:+:+:+:+:+:+:+:+:+:+:+:+:+:+:+:+:+:+:+:+:+:+:+

Do you want to be always up-to-date about Rising Star, SplinterLands and other blockchain games?
Don't forget to follow, resteem and browse on HIVE and LBRY

+:+:+:+:+:+:+:+:+:+:+:+:+:+:+:+:+:+:+:+:+:+:+:+:+:+:+:+:+:+:+:+:+:+

---
▶️ 3Speak