Hello and welcome to all the readers.
Yes, the plan is working. Ego has reduced to 20% (that's before pack opening). Staked few more starbits in the Rising Star Angels. So far i have earned 416 starbits.
I purchased a new pack today using vibes, and this is what i got: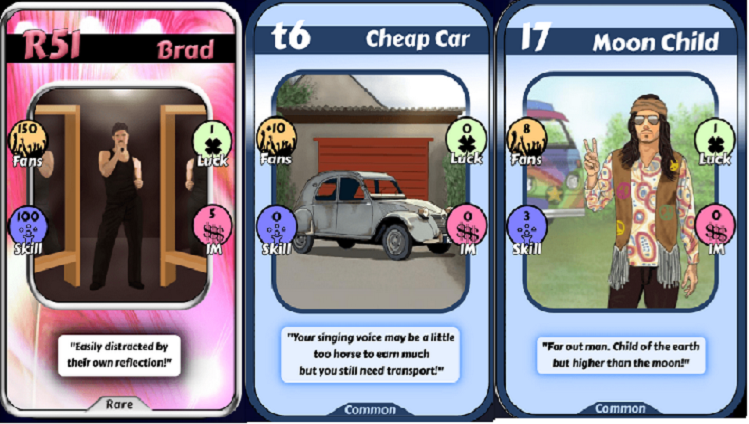 R51 Brad - 150 fans, 100 skills, 1 luck
T6 Cheap car - 10 fans, 0 skills, 0 luck
I7 Moon child - 8 fans, 3 skills, 1 luck
This adds 1 new card in my collection.
Also, the new card pack impact on Ego is 1%, which is good.
I will continue on the missions stated in my last post:


Updated Stats: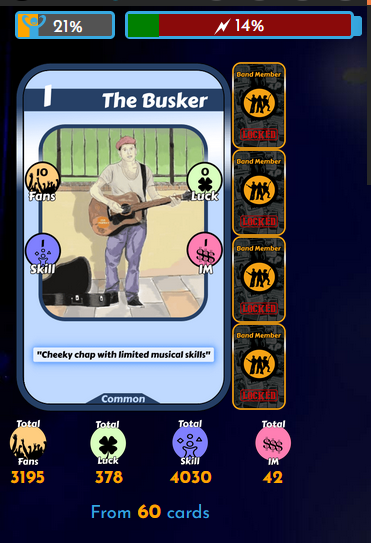 Skill - 759 from cards, 3271 from lessons
Drunks - 3195 from cards, temporary 0
Ego from fans - 3195 (0 temporary drunks)
Ego from missions - 1910
Total - 5105
Rankings:
I have yet to figure out how ranking works.


---
Overall, i am happy with the progress.
Thank you for reading my post.
Have a nice day.
Farhad
[imfarhad]
Previous Rising Star Post - https://peakd.com/hive-195370/@imfarhad/rising-star-more-lessons-selective-missions-and-staking-starbits