Finally after almost 3 months of playing in Risingstar I finished my thousandth mission! 🍾🍾🍾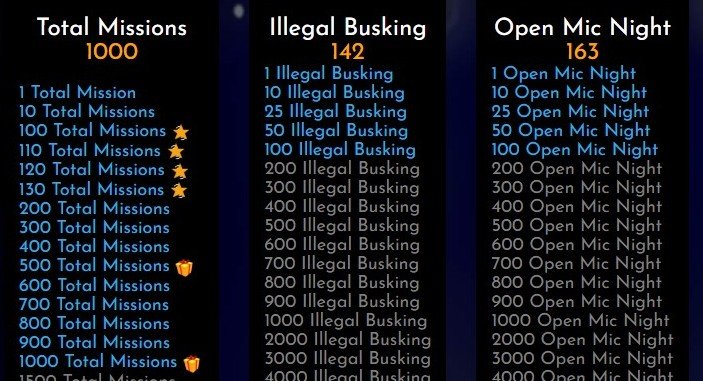 My level is now 46:

So i've got a free card pack as a reward:

What is special is that if we add the luck and the Skill of the three cards we get the same number: 130

My score is not very good, but I hope that with my next 12 packs of cards it will improve well.
Thanks to @zonadigital21 /@zonadigital21/inglesespanol-how-to-put-profits-to-good-use-at-risingstar-como-hacer-un-buen-uso-de-los-beneficios-en-risingstar i will stake my Starbits in the Record Staking while waiting for the 100k.
🧐🧐🧐🧐🧐🧐🧐🧐🧐🧐🧐🧐🧐🧐🧐🧐🧐🧐🧐🧐🧐
Now, to celebrate my 1000 mission, I propose a riddle to win 1000 Starbits! 👍👍👍
Here are the rules:
Guess which guitarist has caused the greatest musical emotion in me, and post his name in the commentary.
(Edit) I add clues because as it was pointed out to me it is too difficult to find: He is an English guitarist, still alive, who is 70 years old now, his first name is in the cards of Risingstar and he played in a band whose name is that of a musical instrument that is not in the Risingstar cards. His style is psychedelic / new age.
The first to give the correct answer will receive the 1000 Starbits, this one is already registered in the link below, and I will give the decryption password so that everyone can verify.
This message is encrypted. You can decrypt and read it at
https://safemess.com/?r=NwQjLe3T3YBI
---
yQCvEVd8TWGyOR3AH67BvC8dNtXqzw==