Hi, this is my second 12 pack cards opening in Risingstargame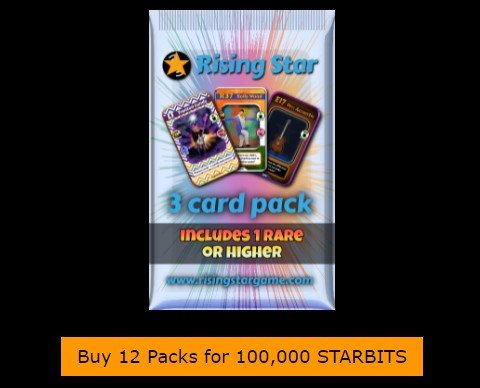 I was not very lucky with this one as you can see:












No Legendary card or epic, and many duplicate cards especially in rares (3x Remy, 2x Mouse)
Maybe next time i'll be more lucky ?
My stats improved anyway from:


To:


🤩🤩🤩🤩🤩🤩🤩🤩🤩🤩🤩🤩🤩🤩🤩🤩🤩🤩🤩🤩🤩
Once again I propose a giveaway of 1000 Starbits in the form of a riddle to celebrate this opening as well as the release of the new James Bond film.
This time it will be more easy ...
To participate you have to give in a comment the title of the movie in which James Bond drives a vehicle that is present in the cards of Risingstar.
One entry per person, the first to find wins the 1000 Starbits.
The expected answer is already stored here:
This message is encrypted. You can decrypt and read it at
https://safemess.com/?r=rrhDMZXW01FI
---
6wIpr11gYWFej0H8Wr7ZH+Mxzt4Iej19fPM=
I will give the password when the winner is declared.
Have fun and stay safe !