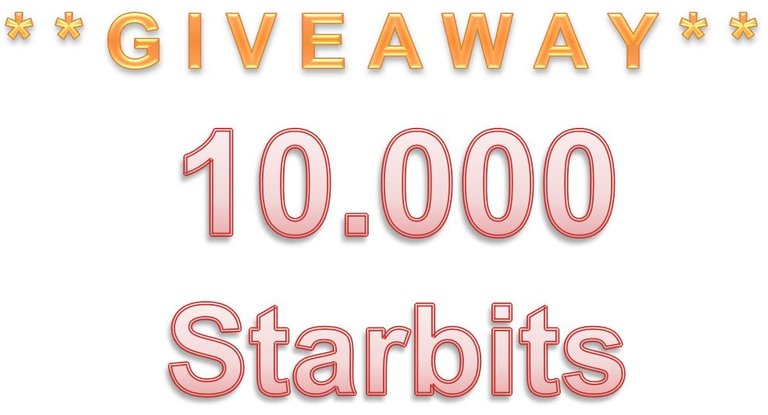 Auf geht es in eine neue Woche und dem Giveaway Nr. 58. Die Sieger dieser Woche heißen:
Off we go into a new week and giveaway #58. This week's winners are:
Winner of 10.000 Starbits (@ruralio)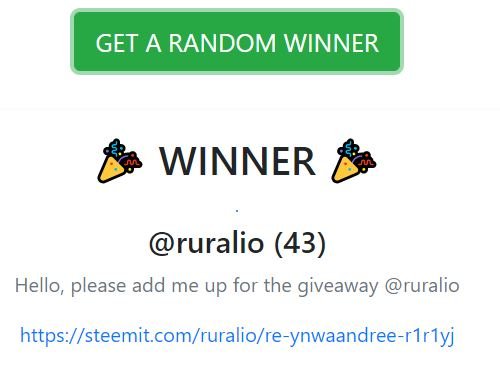 ---
Winner of "R88 Marching Drum" (@belhaven)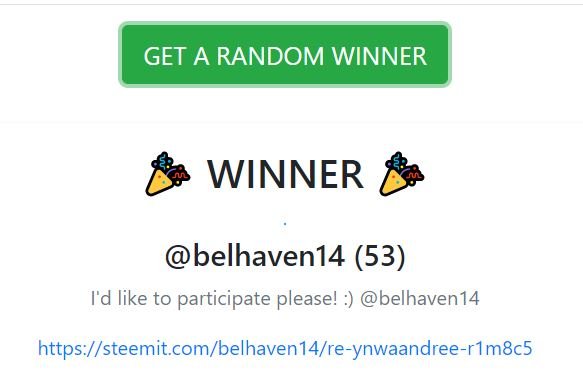 ---
Winner of "R98 RS 16" (@drabs587)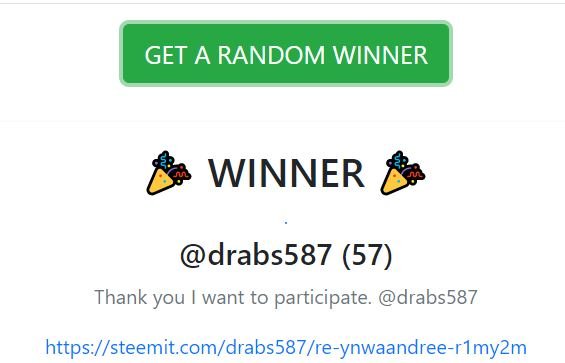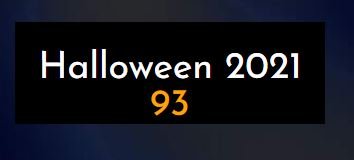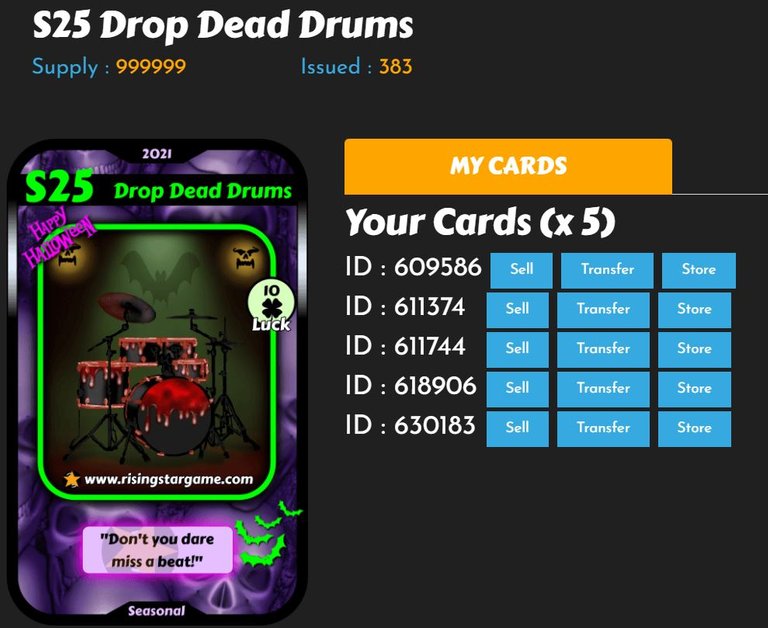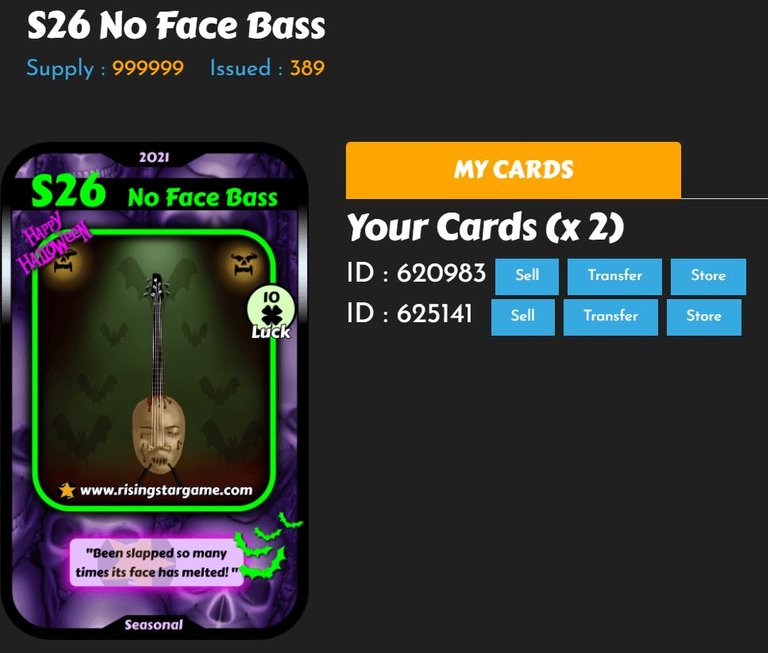 Auch wenn es in diesem Jahr nicht meine beste Leistung ist, mache ich immer noch weiter mit den Halloween-Missionen. Am langen Wochenende habe ich jedoch nicht eine Karte gefunden. Auch insgesamt ist die Ausbeute von 7 Karten nach mittlerweile 93 Missionen nicht besonders gut.
Even though it's not my best performance this year, I'm still continuing with the Halloween missions. However, over the long weekend I didn't find one card. Also overall the yield of 7 cards after meanwhile 93 missions is not very good.



Das ist schon ein bisschen frustrierend immer wieder den gleichen "unlucky"-Kommentar zu lesen. Aber ich habe ja noch ein paar Tage Zeit um noch ein paar Karten zu finden.
Auch die Scary-Mary habe ich in 48 Packs nicht gefunden.
It's a bit frustrating to read the same "unlucky" comments over and over again. But I still have a few days to find some cards.
I also didn't find the Scary-Mary in 48 packs.

Immerhin habe ich in meinem neuesten 12er Pack ein paar der neuen Karten ergattert:
At least I got a few of the new cards in my latest 12 pack:












---
Im Moment stehe ich bei Level 193
Gespielte Minuten der letzten 7 Tage: 2.755
Anzahl Missionen: 11.737
Rang: 58
EGO: 0
Karten: 1.304
At the moment I am at level 193
Played minutes in the last 7 days: 2.755
Number of missions: 11.737
Rank: 58
EGO: 0
Cards: 1.304
---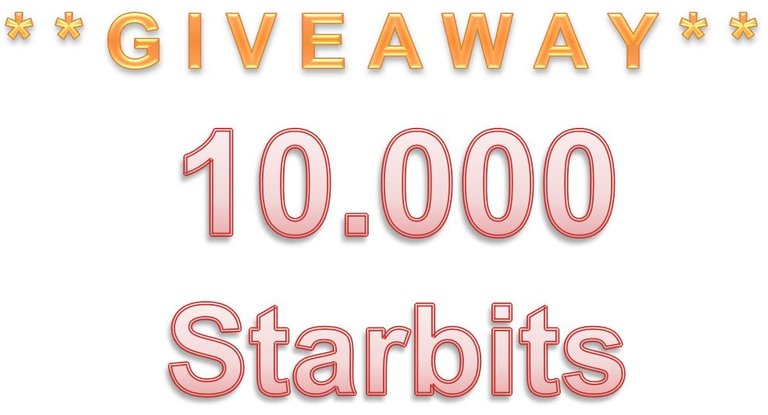 Regeln
Ihr müsst das Spiel spielen
Bitte schreibt irgendwas in die Kommentare
Dauer der Verlosung ca. 7 Tage
Upvote- oder Reblog darf, muss aber nicht
Bitte nur mit einem Account teilnehmen
Bots sind verboten
Der Gewinner wird zufällig ermittelt und hier bekannt gegeben
Rules

you must play the game
Please leave a comment
Duration of the raffle approx. 7 days
Upvotes are not necessary but welcome
Please only participate with one account
Bots are prohibited
The winner will be determined at random
Wer noch nicht Teil des Spiels ist kann gerne meinen Link verwenden und direkt loslegen.
If you are not part of the game yet, please use my link and get started right away.
RISINGSTARGAME

Außerdem empfehle ich euch noch @Rabona den Soccer-Manager auf der Hive-Blockchain!
I also recommend @Rabona the Soccer-Manager on the Hive-Blockchain!
Rabona.io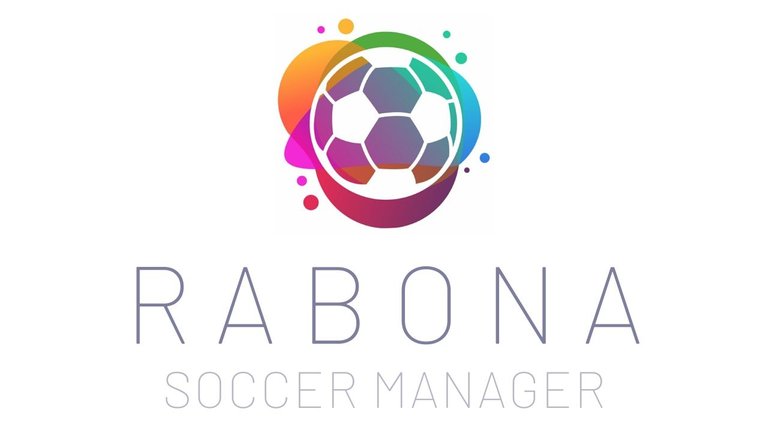 ---
---
All pictures are from @risingstargame #risingstar #risingstargame and @Rabona